Is Nairobi Hospital In Panic Over Increasing Avoidable Deaths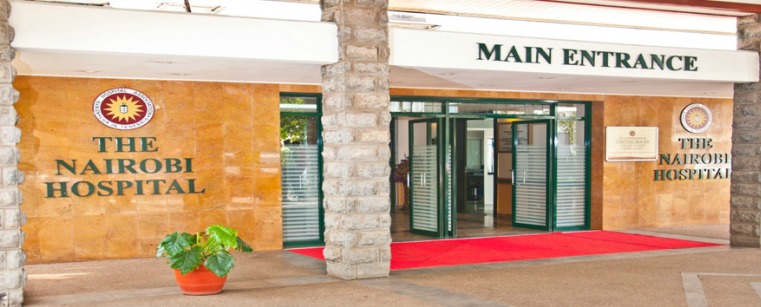 One of the Kenya's leading premium healthcare provider, Nairobi Hospital, is currently conducting a mass recruitment of doctors into their Intensive Care Unit(ICU) to deal with surging number of patients amidst challenges and deaths blamed on their staff arising from failures at the same unit.
The recruitment comes at the backdrop of a petition and report filed in court which the death of a lady  who had developed complications after a breast enlargement surgery, could have been caused by patient being mishandled at the Nairobi Hospital according to an interested surgeon in the investigations, death occurred after the neck veins were severed, a gush of blood streamed into her lungs and stomach.
The enlargement involved a fat transfer, not an implant. She later developed complications and was rushed to Nairobi Hospital where she died after few days.
The three doctors investigated exonerate themselves from her death, saying a doctor at Nairobi Hospital should be held responsible.
In affidavit, Nairobi Hospital received the lady in stable condition but it was Dr Reuben Okioma who injured her neck at the hospital, causing the injuries that led to her death. Report says after the neck veins were punctured, a blood gushed into the lady's lungs and stomach.
She suffered hypovolemic shock, cardiac arrest and died, he said. Hypovolemic shock occurs when the body loses more than 20 per cent of the blood or fluid supply. The loss makes it impossible for the heart to pump sufficient blood.
Results of a post-mortem performed by Daniel Zuriel confirms this.
Now husband of the lady, Joseph Malupi says the management of his wife at Nairobi Hospital was wanting and her death could have been avoided.
Kenya Medical Practitioners and Dentists Board, which is probing the death has come under criticism over what is said to be vested interests and more so for not roping in Nairobi Hospital in the probe.
The three doctors say they fear KMPDB will blame them for the lady's death yet "it is Dr Reuben Okioma who injured the neck vessels of the patient, causing the injuries that led to her death."
The three doctors have accused the medical board of bias in the handling of the case lodged by the lady's husband. The trio argues that the move is discriminatory and that the committee looking into the matter was constituted by the medical board with a sole intension of settling scores.
The committee comprises Dr Nyahim Opot, a lecturer at the University of Nairobi, Mr Peter Munge, the board's lawyer, and Mr Mulupi's advocate called Jimmy Simiyu.
It turns out that Dr Opot is a colleague of one of the three doctors under investigations at the university and would likely have a biased decision since he had a personal difference with him as well.
They also argue that all the three committee members are parties to a case in which one of the surgeons being investigated is the complainant against the board over a decision made by Dr Opot. The conflicting interests leaves a wide space for biased decisions.
The medics also allege that it is Dr Okioma of Nairobi Hospital who injured neck vessels of the late yet he has not been requested to record a statement. "All indications are that the KMPDB intends to lay blame on the trio since Nairobi Hospital and Dr Okioma have been exempted from the investigations notwithstanding that the deceased met her death while on their hands," says Prof Kiama Wangui, their lawyer.
Meanwhile, sourcing are intimating to us that even though Nairobi Hospital and it's responsible doctors are yet to be questioned in this case despite postmortem results indicating cause of death which could've have been avoidable and happened right st their facility, the hospital's woes could be far from over.
Its alleged that in this year alone, there are about six cases of patients dying after neck vessels injury, similar to this case of botched surgery. Some of these cases, the hospital has been sued. It's in this backdrop that we wonder whether Nairobi Hospital has realized incompetence and failure at their unit where there are reported cases of avoidable deaths or simply an expansion strategy.
---
Kenya Insights allows guest blogging, if you want to be published on Kenya's most authoritative and accurate blog, have an expose, news, story angles, human interest stories, drop us an email on

[email protected]

or via Telegram
---
PHOTOS: Migori Governor Okoth Obado Recieved With Jubilations As He Reports Back To Work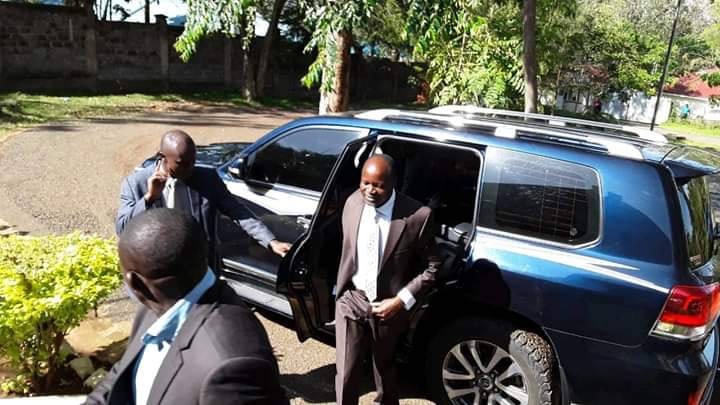 For 34 days, the county boss stayed without the luxuries and pomp that power comes with. Obado who was arrested and charged over the death of his girlfriend Sharon Otieno, would spend his days and cold nights in Industrial Area as he fought for the court to grant him bail and his wish was granted last week.
Mr Obado was released from the Industrial Area Prison on Thursday evening after being freed on cash bail. The governor is out on a Sh5 million cash bail but he cannot go to his palatial home in Rapogi because it within a 20km radius the court ruled he should not breach lest he is taken back to prison.
To conform with the terms, Obado has now moved to his old house in compliance with High Court bond terms that require him to stay away from Homa Bay's boundary by at least 20km.The Migori house belongs to BAT Kenya and was rented by the county administration in 2014. He vacated the house three years ago when the construction of his new rural home was completed. He has been operating from his Rapogi home, which is within the 20km radius.
Justice Jessie Lessit on Wednesday ruled that Mr Obado was entitled to bond, as none of the evidence and witnesses had directly linked him to the murder of the Rongo University student.
Unbowed by his tribulations which he has repeatedly attributed to politics, the Governor with full power apparatus, reported to work where his staff and supporters at the county's headquarters welcomed him with jubilation.
Obado chaired a meeting with his cabinet and was updated on various developments in his absence. Many had thought he'd resign from office given the murder case and integrity scope but all that seem not to be happening. There's supposedly an impeachment motion in the cooking to oust the governor in what can be said to be a looming battle. For now it's bsbk to enjoying power contraptions for the Governor who can't get out of his county.
---
Kenya Insights allows guest blogging, if you want to be published on Kenya's most authoritative and accurate blog, have an expose, news, story angles, human interest stories, drop us an email on

[email protected]

or via Telegram
---
Mixed Reactions As Kiuna's JCC Allows Gay Journalist Richard Quest To The Pulpit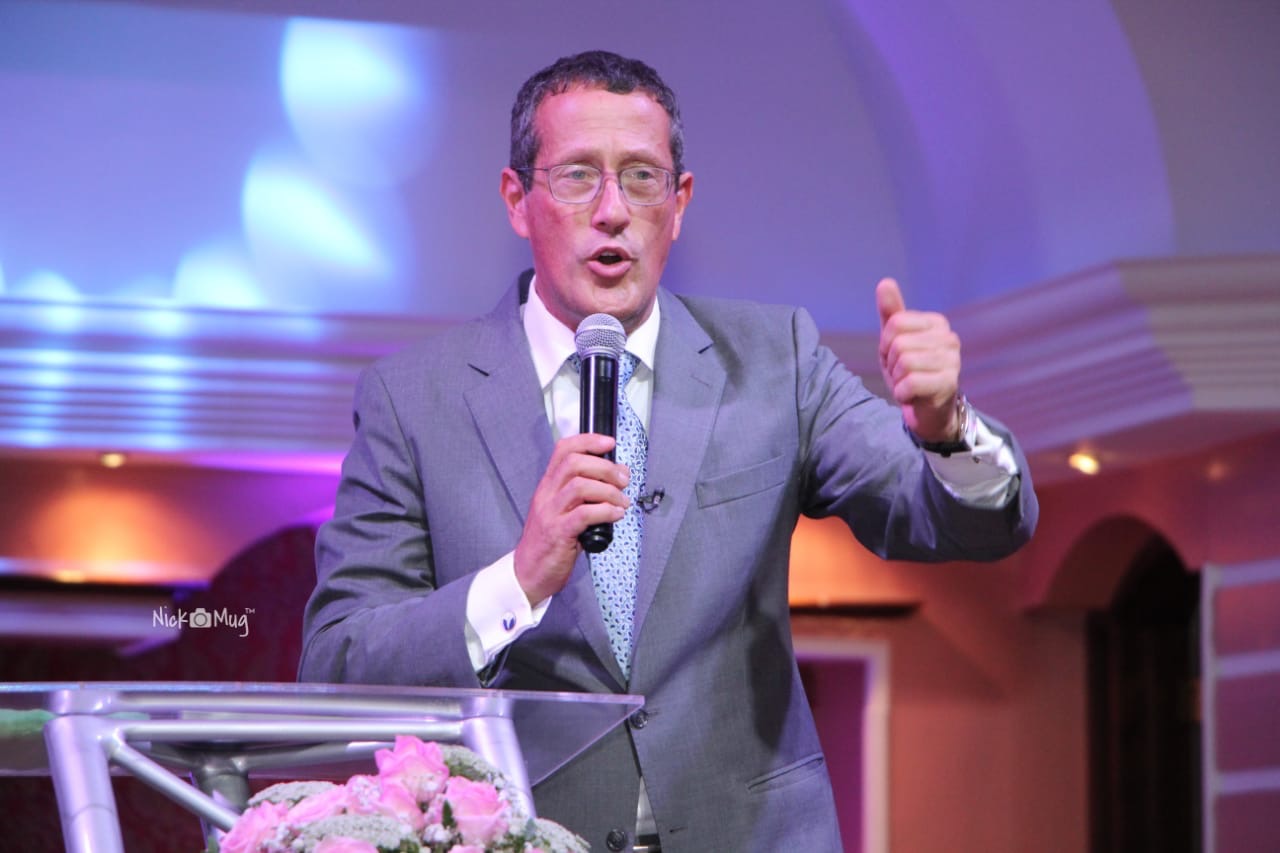 Homosexuality remains one of those taboo topics in Kenya such that when Obama visited Kenya, President Uhuru veered off discussions in that perspective telling his US counterpart that homosexuality is a non issue.
Under Kenyan laws, homosexuality is still considered criminal punishable by imprisonment. Kenya despite criminalizing the samesex relationships is however not as hostile on homosexuals as neighboring countries, Kenya has remained a safe hub for gays given the soft stance. There's reportedly a case in the brewing that would eventually see Kenya legalizing homosexuality and join rest of west countries now allowing same sex marriages.
The church especially the Kenyan clergy has been preaching against gayism and that's why it didn't come as a surprise when section of Kenyans criticized JCC when they hosted CNN's Richard Quest and allowed him to use the pulpit to preach during their Sunday service.
While there's nothing wrong with allowing him to the pulpit, it is unusual and newsworthy for the church to embrace Quest who's publicly gay having come out himself. Can this be read as the church giving a node to homosexuality? It is a statement that's being made not sure what they were saying.
Kenyans as always, had a lot to say on this particular matter in which the church is being accused of double standards and hypocrisy in the sense that, we have publicly declared gay people in the country that the church has never hosted, JCC is accused of clinging on the clout that the CNN journalist has come with since his entry into the country.
Sample of the comments:
Holly Kenyan; A Kenyan ,born and raised  who is a 100% a church attendant and never misses a church service  have never been given a chance in the same church to say hi!!! Richard Quest has been given a VIP sit and 30 minutes worth of airtime and first time church attendant.
Michael Kyale; Seriously ? We have allowed Mr. Quest who is GAY, without any apologies/repentance to speak on pulpit? Something not right here.
Mercy Amisi; I honestly see nothing wrong here. When Jesus died at the cross, the curtain at the temple tore into two, showing the church was opened to all. Funny how adulterous attending church sermons are now condemning JCC for welcoming Richard smh.
Richard Quest is in the country to shoot two episodes of his Quest Means Business which was to air live on Thursday and Friday but didn't given the bomb scares in the US.
---
Kenya Insights allows guest blogging, if you want to be published on Kenya's most authoritative and accurate blog, have an expose, news, story angles, human interest stories, drop us an email on

[email protected]

or via Telegram
---
Itumbi Daily Visits To Lang'ata Women Prison Raises Eyebrows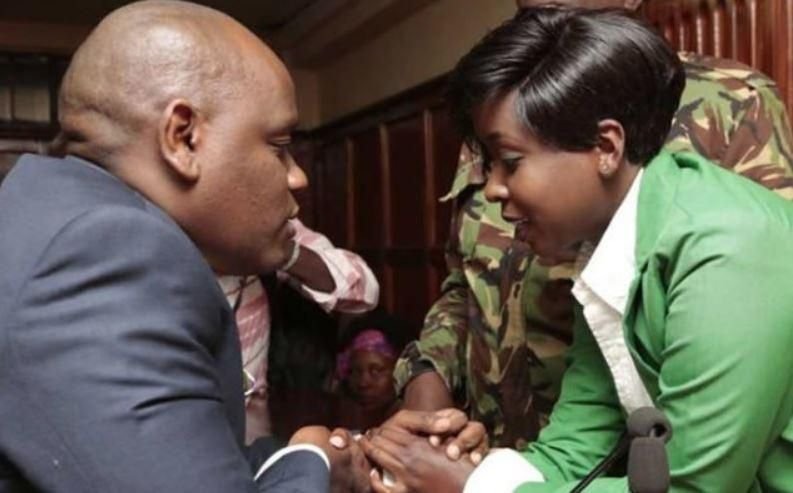 It is not a secret that there exists a very strong bond or attraction between Itumbi and Maribe even though he says their relationship is not romantic.
Ever since Jacque Maribe was first summoned for questioning on Monica Kimani's murder before her arrest, Itumbi has come out publicly in giving Maribe moral and other ends of support.
Despite Maribe always appearing with her fiancé Jowie, Itumbi has not shied away from anything even the cameras to cross the crocodile infested rivers for Jacque, in her las court appearance, Itumbi even joined her in the dick and tightly hugged her as Jowie tried so hard to assume.
The government's digital strategist who's said to now be in the cold after being blocked from entering Statehouse seems to be breaking the borders for his friend Maribe. He has written letters,  written poems the only thing Itumbi hasn't done yet is breaking down on camera for Maribe.
A source is now revealing to Kenya Insights that Itumbi has also been making daily visits to Lang'ata women prison where Maribe is being held. The source says he's a frequent visitor and gets preferential treatment whenever he visits.
Source tells us that he's accorded longer hours with the prisoner where they spend more time together. This has caused a discomfort in the prison walls as to why he should be given the preferential treatment.
Itumbi's sustained court appearance is said to be giving the case pomp and frustrating Maribe's chances of getting bail as its read that she has friends in high places that can influence the case.
The love or obsession that exists between these two is a whole new book.
---
Kenya Insights allows guest blogging, if you want to be published on Kenya's most authoritative and accurate blog, have an expose, news, story angles, human interest stories, drop us an email on

[email protected]

or via Telegram
---