PHOTOS: Slay Queen Pastor Lucy Natasha Showing Off Her Big Machines Moves Around With Jowie Looking Like Bodyguards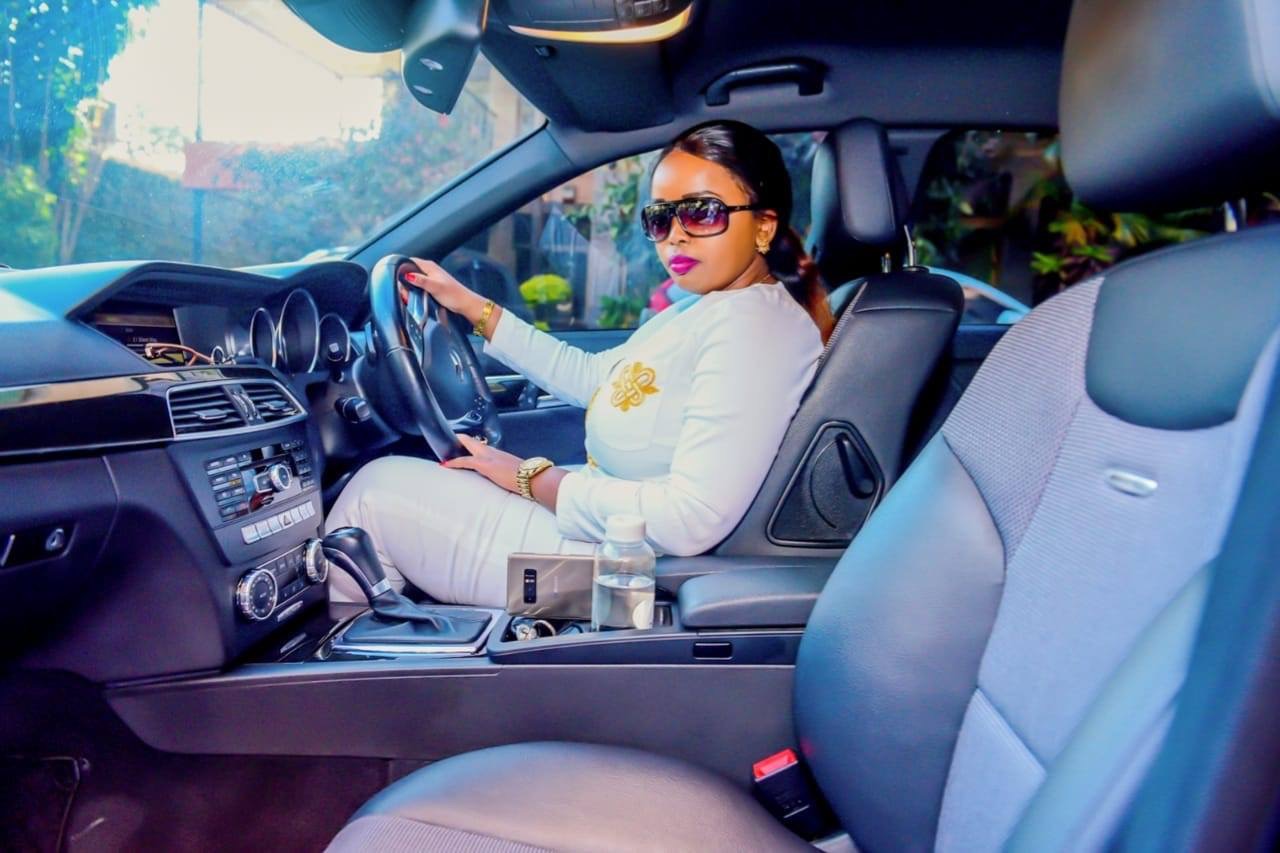 Religion is proving to be a lucrative deal in this town , we've heard of and seen pastors pushing big machines and living lavish lives at the expense of their flock. Your career is not complete as a city pastor if you don't own an SUV, home in Karen, beefed up security which I don't even get the meaning.
Pastor Lucy Natasha is the latest entrant into the list of lavish pastors of Nairobi, with undeniable stunning beauty, she has attracted a good number of followers including those from high places.
So good is her church doing that Oracle of God church is based at the city center at an expensive hotel, 680. Theme of the church seems to be flashy and Natasha's selling points from my observation is lavish. From a sales point of view, the flashy image could be in place to attract the youngsters to the church.
The pastor is a typical Instagram slay queen moving around with professional photographers and flaunts her wealth. She seem to have a taste for big machines which come with customized plates labeled with the name of her church.
At the church, you're welcomed by eye candy, skimpily dressed church ushers for a moment you'd confuse them with high end clubs waitresses but I'm not complaining, you gotta look good for the men of the lord.
Her fleet comes complete with chase cars and police escort talk about presidential standards. Her security detail entails young buffed men who by design, dress in the theme of the day.
They come with those earpiece gadgets to make them look sophisticated like some badass secret service agents. Reminds me of a photo of Jowie when he was giving similar services to jubilee politicians firing the elections.
She only flies first class, I mean who wouldn't if you could. Church business remains one of those to go to ventures all you need is to cut a niche and tap into an audience.
Kenya is religious country and the poor will take their little to the church to fund their pastors lavish lifestyles and with social media, they rub it on their followers faces. If any of you is looking into opening a church, give me a call, I'm ready to praise the lord then break the law.
---
Kenya Insights allows guest blogging, if you want to be published on Kenya's most authoritative and accurate blog, have an expose, news, story angles, human interest stories, drop us an email on

[email protected]

or via Telegram
---
PHOTOS: Migori Governor Okoth Obado Recieved With Jubilations As He Reports Back To Work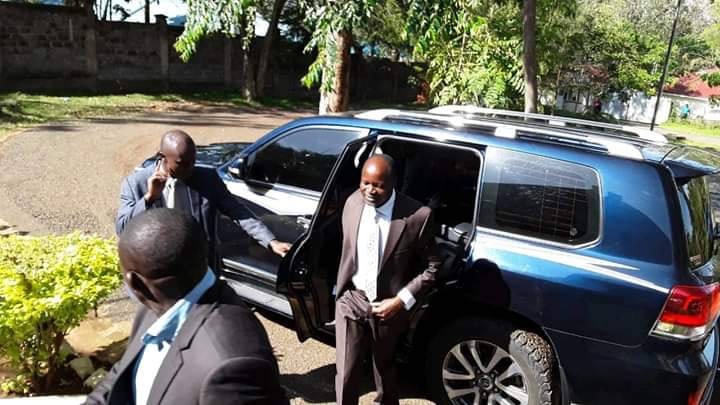 For 34 days, the county boss stayed without the luxuries and pomp that power comes with. Obado who was arrested and charged over the death of his girlfriend Sharon Otieno, would spend his days and cold nights in Industrial Area as he fought for the court to grant him bail and his wish was granted last week.
Mr Obado was released from the Industrial Area Prison on Thursday evening after being freed on cash bail. The governor is out on a Sh5 million cash bail but he cannot go to his palatial home in Rapogi because it within a 20km radius the court ruled he should not breach lest he is taken back to prison.
To conform with the terms, Obado has now moved to his old house in compliance with High Court bond terms that require him to stay away from Homa Bay's boundary by at least 20km.The Migori house belongs to BAT Kenya and was rented by the county administration in 2014. He vacated the house three years ago when the construction of his new rural home was completed. He has been operating from his Rapogi home, which is within the 20km radius.
Justice Jessie Lessit on Wednesday ruled that Mr Obado was entitled to bond, as none of the evidence and witnesses had directly linked him to the murder of the Rongo University student.
Unbowed by his tribulations which he has repeatedly attributed to politics, the Governor with full power apparatus, reported to work where his staff and supporters at the county's headquarters welcomed him with jubilation.
Obado chaired a meeting with his cabinet and was updated on various developments in his absence. Many had thought he'd resign from office given the murder case and integrity scope but all that seem not to be happening. There's supposedly an impeachment motion in the cooking to oust the governor in what can be said to be a looming battle. For now it's bsbk to enjoying power contraptions for the Governor who can't get out of his county.
---
Kenya Insights allows guest blogging, if you want to be published on Kenya's most authoritative and accurate blog, have an expose, news, story angles, human interest stories, drop us an email on

[email protected]

or via Telegram
---
Mixed Reactions As Kiuna's JCC Allows Gay Journalist Richard Quest To The Pulpit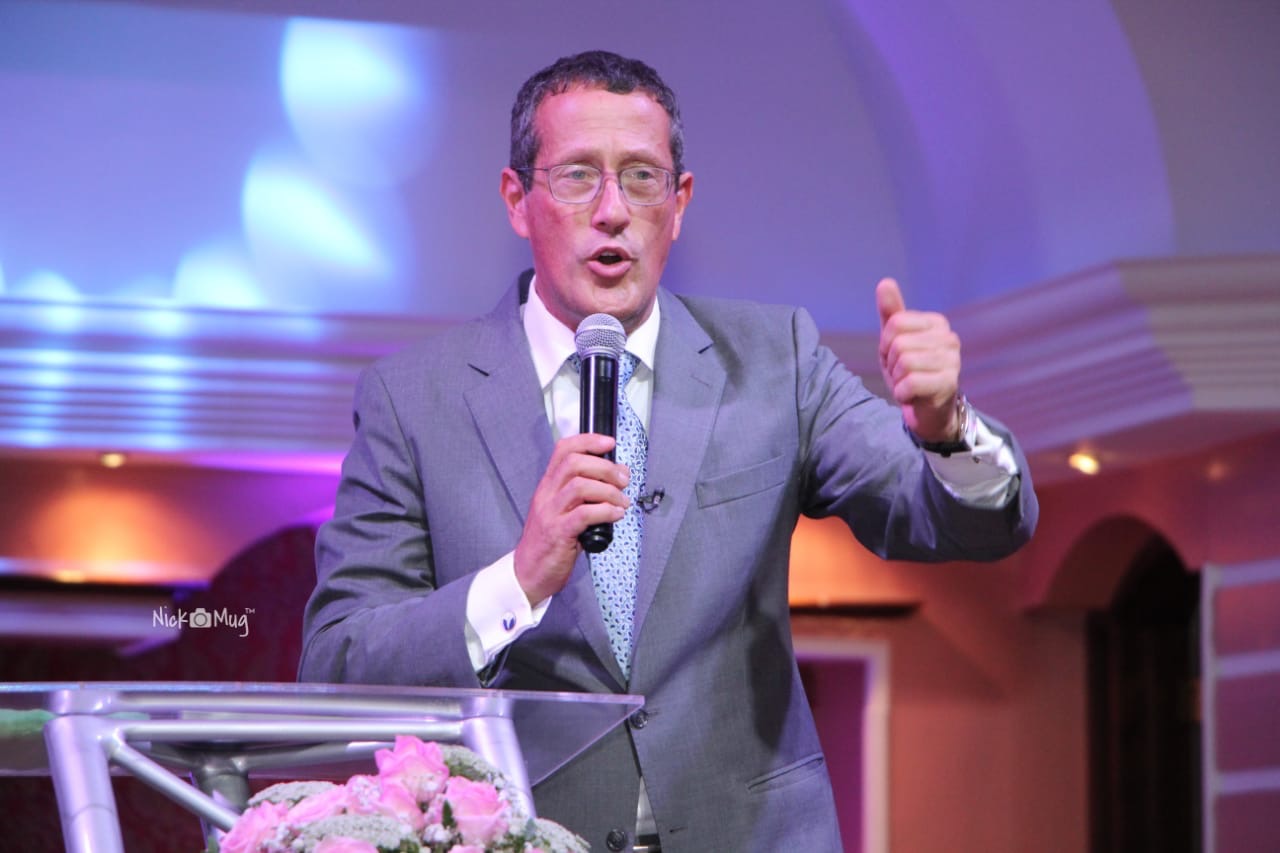 Homosexuality remains one of those taboo topics in Kenya such that when Obama visited Kenya, President Uhuru veered off discussions in that perspective telling his US counterpart that homosexuality is a non issue.
Under Kenyan laws, homosexuality is still considered criminal punishable by imprisonment. Kenya despite criminalizing the samesex relationships is however not as hostile on homosexuals as neighboring countries, Kenya has remained a safe hub for gays given the soft stance. There's reportedly a case in the brewing that would eventually see Kenya legalizing homosexuality and join rest of west countries now allowing same sex marriages.
The church especially the Kenyan clergy has been preaching against gayism and that's why it didn't come as a surprise when section of Kenyans criticized JCC when they hosted CNN's Richard Quest and allowed him to use the pulpit to preach during their Sunday service.
While there's nothing wrong with allowing him to the pulpit, it is unusual and newsworthy for the church to embrace Quest who's publicly gay having come out himself. Can this be read as the church giving a node to homosexuality? It is a statement that's being made not sure what they were saying.
Kenyans as always, had a lot to say on this particular matter in which the church is being accused of double standards and hypocrisy in the sense that, we have publicly declared gay people in the country that the church has never hosted, JCC is accused of clinging on the clout that the CNN journalist has come with since his entry into the country.
Sample of the comments:
Holly Kenyan; A Kenyan ,born and raised  who is a 100% a church attendant and never misses a church service  have never been given a chance in the same church to say hi!!! Richard Quest has been given a VIP sit and 30 minutes worth of airtime and first time church attendant.
Michael Kyale; Seriously ? We have allowed Mr. Quest who is GAY, without any apologies/repentance to speak on pulpit? Something not right here.
Mercy Amisi; I honestly see nothing wrong here. When Jesus died at the cross, the curtain at the temple tore into two, showing the church was opened to all. Funny how adulterous attending church sermons are now condemning JCC for welcoming Richard smh.
Richard Quest is in the country to shoot two episodes of his Quest Means Business which was to air live on Thursday and Friday but didn't given the bomb scares in the US.
---
Kenya Insights allows guest blogging, if you want to be published on Kenya's most authoritative and accurate blog, have an expose, news, story angles, human interest stories, drop us an email on

[email protected]

or via Telegram
---
Itumbi Daily Visits To Lang'ata Women Prison Raises Eyebrows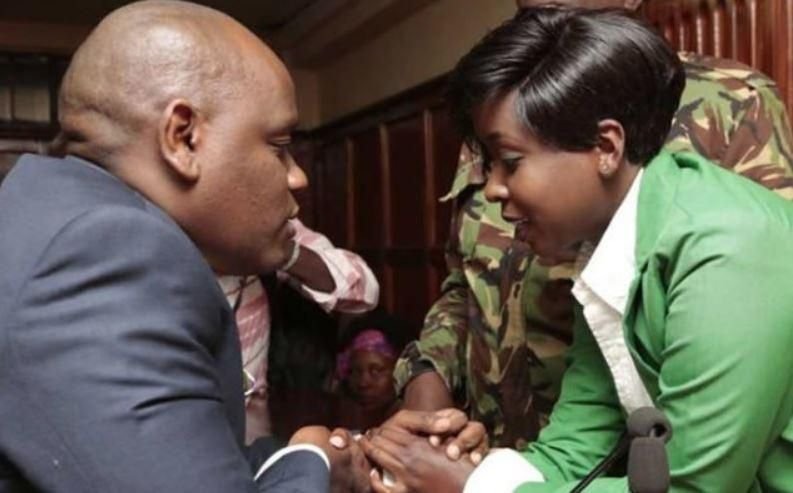 It is not a secret that there exists a very strong bond or attraction between Itumbi and Maribe even though he says their relationship is not romantic.
Ever since Jacque Maribe was first summoned for questioning on Monica Kimani's murder before her arrest, Itumbi has come out publicly in giving Maribe moral and other ends of support.
Despite Maribe always appearing with her fiancé Jowie, Itumbi has not shied away from anything even the cameras to cross the crocodile infested rivers for Jacque, in her las court appearance, Itumbi even joined her in the dick and tightly hugged her as Jowie tried so hard to assume.
The government's digital strategist who's said to now be in the cold after being blocked from entering Statehouse seems to be breaking the borders for his friend Maribe. He has written letters,  written poems the only thing Itumbi hasn't done yet is breaking down on camera for Maribe.
A source is now revealing to Kenya Insights that Itumbi has also been making daily visits to Lang'ata women prison where Maribe is being held. The source says he's a frequent visitor and gets preferential treatment whenever he visits.
Source tells us that he's accorded longer hours with the prisoner where they spend more time together. This has caused a discomfort in the prison walls as to why he should be given the preferential treatment.
Itumbi's sustained court appearance is said to be giving the case pomp and frustrating Maribe's chances of getting bail as its read that she has friends in high places that can influence the case.
The love or obsession that exists between these two is a whole new book.
---
Kenya Insights allows guest blogging, if you want to be published on Kenya's most authoritative and accurate blog, have an expose, news, story angles, human interest stories, drop us an email on

[email protected]

or via Telegram
---