Part I: Humphrey Kariuki Ndegwa, Chairman Janus Continental Group CEO Dalbit Petroleum A Multimillionaire With A Controversial Profile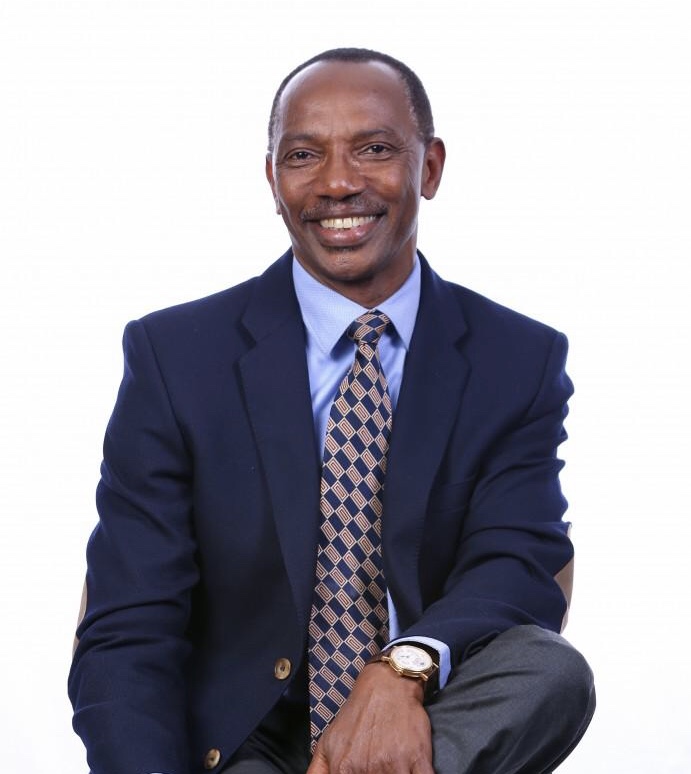 Not unless you're one of the most informed Kenyans upto date with the details, the name Humphrey Kariuki Ndegwa would easily pass as any other Kikuyu name. For those in the know, here's one of the top most wealthiest Kenyans with a twisted profile.
When he was asked By Forbes who described him as   The Kenyan multi millionaire preserving endangered animal species, he said, "I would like to be remembered for doing my own bit in preserving Kenya's wildlife."
Humphrey acquired 1,216 acres of rough marginal rangeland surrounding the Mount Kenya Safari Club and started the Mount Kenya Wildlife Conservancy and Animal Orphanage With American partners, creating a successful method of rehabilitation and release of wildlife. Here, they're taking care of injured animals, rehabilitating them and releasing them into their natural habitat. Tens of thousands visit the ranch annually.
Since acquiring the Animal Orphanage from its American owners years ago, Ndegwa has spent a fortune providing shelter and professional care to orphaned, injured, neglected, abused or frightened wild animals, with the goal to releasing them back into the wild where they belong.
Modest in his personal life, calm in his demeanor, but audacious in business, Ndegwa has built a business conglomerate that includes The Hub – a premier shopping mall located in the beautiful leafy suburbs of Karen in Nairobi; Africa Spirits, Kenya's leading manufacturer of Alcoholic beverages; this is the company selling popular brands like Blue Moon Vodka, Legend Brandy which are successful products.
Ndegwa owns Dalbit Petroleum, one of the largest oil distributors in East and Southern Africa, and Great Lakes Africa Energy, a U.K-based company that is a developer and operator of power projects in Southern Africa. Ndegwa is also the owner of the 5-star Fairmont Mount Kenya Safari Club, and the neighboring Mount Kenya Wildlife Conservancy and Animal Orphanage.
Alcohol business has been one of Humphrey's favorite ventures, perhaps given the fact that Kenya is a drinking nation and such an industry is guaranteed to make food returns. Premium alcohol manufacturers are among the beneficiaries of increased spending on luxury goods and services by the country's rich and middle class and this why he tapped in.
Wow Beverages, a company owned by tycoon businessman Humphrey Kariuki, signed an exclusive deal to import and distribute 214 premium wine and spirits brands including Bacardi-Martini labels.
The agreement with seven liquor manufacturers and suppliers will give Wow the largest product variety, beating its rivals including East African Breweries (EABL) which has tens of brands.
Wow had signed distribution deals with Gallo Vineyards Inc (which trades as E&J Gallow Winery Europe), Vina San Pedro Tarapasca SA, Felix Solis Avantis SA, Afrique Interlink (PTY), Interlink (PTY) Limited, Edrington Group Limited and Tradall SA (Bacardi-Martini Group).
The multinationals appointed Wow to import, purchase, promote, distribute and sell their selected portfolio of products in the Kenyan market. Wow's  liquor portfolio includes whisky brands Jack Daniels, The Famous Grouse, The Macallan; wine labels Graham Beck, ST Remy; and gin brand Bombay Sapphire amongst others.
Humphrey Kariuki has started production of whisky at his Thika-based alcohol manufacturing plant. Africa Spirits Limited (ASL) last year unveiled Glen Rock, a blended whisky brand targeting the growing mid-level market consumers.
Growing demand for international beer also has seen a Danish company Royal Unibrew sign a deal with WOW Beverages for the local distribution of Faxe Beer, another popular beer brand given its string alcoholic content.
Royal Unibrew, Denmark's second-largest beer maker with a global presence, sells and distributes beverages with a focus on branded beer, malt beverage, soft drinks, cider and long drinks.
However, Competition Authority of Kenya (CAK) scuttled tycoon Humphrey Kariuki's bid to exclusively import and distribute 214 premium wine and spirit brands including Bacardi-Martini labels saying the move would have seen the billionaire's company, WOW Beverages, amass a lot of market power and lock out rivals at the expense of customers.
The decision halted a series of planned exclusive distribution agreements between WOW Beverages and various alcohol manufacturers, with the local firm now exposed to competition from other importers.
Had the licence been granted, WOW Beverages would have emerged with the largest product variety, beating its rivals including East African Breweries (EABL), which has tens of brands.
Humphrey owns Dalbit Petroleum, one of the largest downstream oil companies in Kenya. 
On the rapid growth of the company, Humphrey said to Forbes;
"With the success of my restaurant and alcohol marketing business, I decided to venture into oil distribution. I became an agent of the National Oil Company of Kenya (NOCK). The government allowed us to buy fuel products from NOCK and distribute internally to other regions in Kenya. The margins were small, but it felt good to be in the oil business. This was in the eighties. I had a couple of friends – the Horsey brothers who owned a construction company called Civicon, and they had a contract with the World Food Programme to distribute water in South Sudan, and to build some of the roads in the country. So I formed a partnership with Civicon, and I set up a small depot in Kaboko border between Ibanga and South Sudan. That was the first place we set up a small depot; it was an 80,000-cubic oil storage facility. So, from Kaboko, we got the Horseys with their 8 by 8s trucks to transport the oil across to Juba and other places in South Sudan. The margins were astronomical. The volumes weren't much, but the margins were crazy. We were supplying the World Food Programme with oil, and then there was a drought in the country and the WFP was using helicopters to make food drops in South Sudan. We were also supplying the WFP with oil in their airfields in South Sudan, and that's where we started making the big margins. Within eight years, the roads had been done, and as a result the margins started eroding. We are still active in Sudan; we have a 6 million-litre depot there. When our margins started thinning out in our oil trading business in Sudan, we expanded into Dar es Salaam and started going all the way into the Democratic Republic of Congo to deliver oil to the mines. We now have very active operations in Kenya, Zambia, Tanzania and the DRC."
Last year, Humphrey Kariuki's company Great Lakes (GL) Africa Energy was awarded the $400M contract to develop a 250MW gas-powered plant in Mozambique.
GL Africa Energy Limited is a UK-registered company that invests in energy solutions in the Great Lakes and Southern Africa regions.
The company completed its first project in 2013 in Zambia's Copperbelt town of Ndola which produces 50MW of power that is now connected to the Zambian national grid.
This tender from the Government of Mozambique will see the company build and operate the power plant at Nakala District using gas from the Rovuma basin.
With such a profile to die for, Humphrey is not short of dirty dealings. In 1998, a company by the name Crucial Properties was registered with 2 directors. In December 2000, Crucial Properties opened a foreign currency account at Chater House Bank, Mr Humphrey joined as a 3rd director immediately. US$ 25M was wired into the account from Liechtenstein.
According to information on Wikileaks, the bank reported the transaction to CBK as is the norm. The money was allegedly for property development and trading in Africa. CBK wasn't convinced, the accounts got frozen. The fraud investigation unit (FIU) insisted the funds were from drug trafficking.
During correspondence with FIU, Humphrey had said the money was from Jersey, FIU directed their their investigation to New Jersey (US) thinking it was the same place. At some point FIU made the court to discharge the orders freezing the accounts and within hours the billions were moved and the account left with about Kshs 16M. Eventually the case went cold.
Charter House Bank was itself a different crazy movie that involved many different companies eg Kingsway Motors (later evolves to Kingsway Tyres), Tuskys, Kariuki Maigua & Advocates, W.E Tilley(Muthaiga) Ltd( Ayeee Imperial Bank ?) am among others with common directors.
In an investigation done by Sentry, Humphrey's Dalbit Petroleum was named to be working with South Sudan warlords. In our subsequent series, we explore these dirty linings as we study one man who's at the centre of what correctiveorg described as "Kenya's largest tax evasion and money laundering scam, said to be worth about US$1.5 billion."
The curious case of the 2001 transaction to Charterhouse Bank shows why the economy of money laundering has thrived. As is, the Kenyan society does not seem to consider ill-gotten wealth a bad thing. Humphrey Kariuki, the man behind the company at the centre of the case, is now a celebrated tycoon with interests in multiple industries. The same can be said of the beneficiaries of corrupt networks, politicians and non-politicians alike. But many lives have been destroyed along the way.
Part II continues….
---
Kenya Insights allows guest blogging, if you want to be published on Kenya's most authoritative and accurate blog, have an expose, news TIPS, story angles, human interest stories, drop us an email on

[email protected]

or via Telegram
---