REVEALED: Last Minute Call Saves Key Witness From Deportation And How Gold Scammers In Kenya Keep Getting Away With The Fraud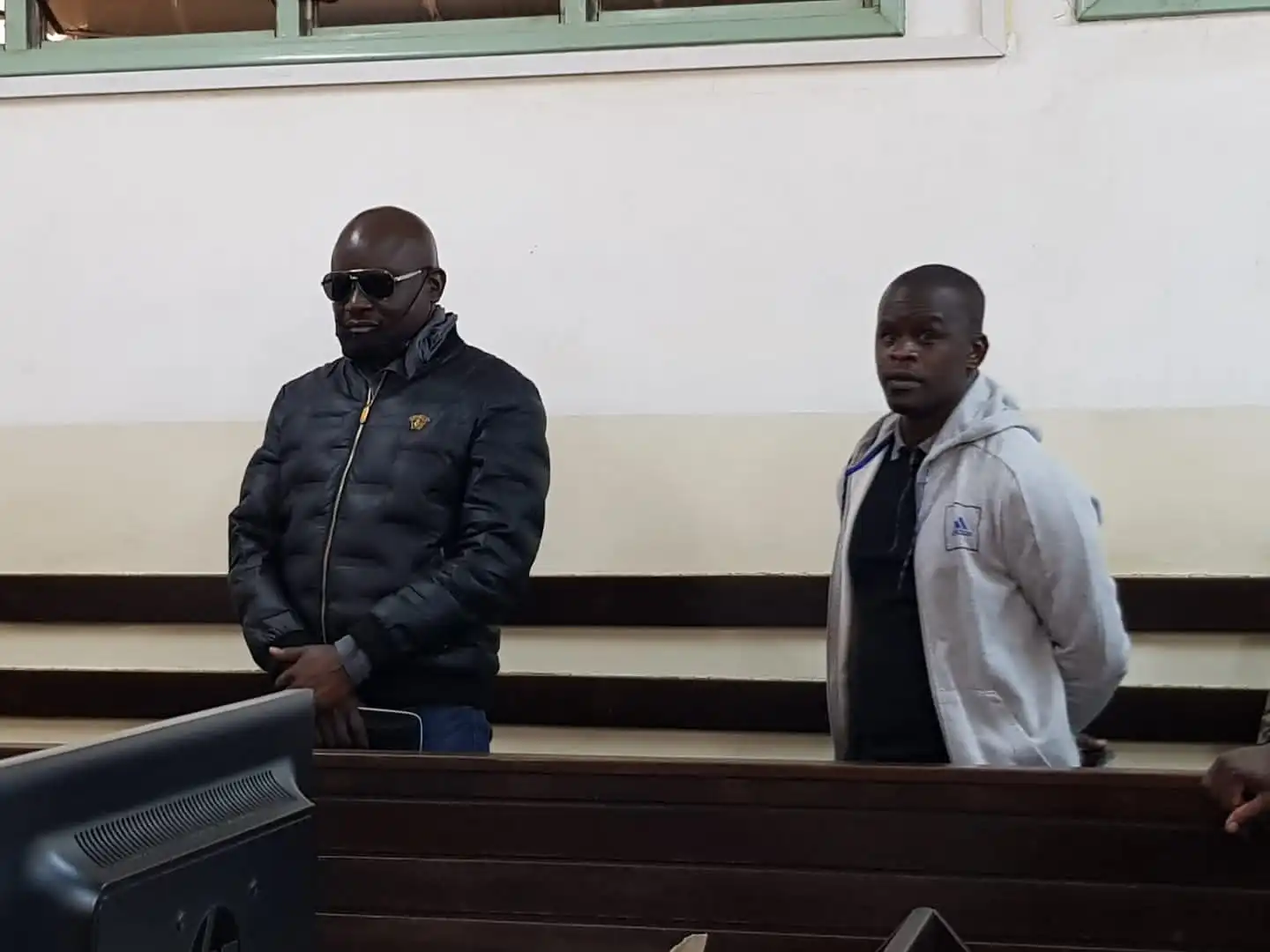 On Friday May, 5, there's a drama at the Jomo Kenyatta International Airport(JKIA) following a botched plan to deport Steward Tom, a Ghanaian national who turned out to be a key witness in a fraud case and was being cleverly deported by suspected schemers of the underworld trade.
All was well, Interior CS Kithure Kindiki had signed the deportation order as per requirements only to realize later that he had made a mistake following a tip-off.
The Ghanaian turned out to be a witness in a Sh130 million fake gold case where an American businessman has been swindled out of cash. The CS hurriedly made the call to stop the deportation as the witness was being hauled to JKIA.
Tom has been accorded state security fearing that his life could be in danger by the planners of his deportation which sources suspect are well connected gold scammers.
An advocate of the High Court and a gold dealer were on March 15, charged in a Nairobi court with defrauding an American businessman of Sh132 million in a fake gold deal.
Lawyer Thomas Otieno Ngoe and businessman Nicholas Otieno Ndolo appeared before Milimani Senior Principal Magistrate Zainab Abdul and denied three charges of conspiracy to commit a felony, conspiracy to defraud USD 1 million equivalent to Sh132,540,000 from American businessman Seth Adams Bernstein and forging of a East Africa Mineral Export permit.
Advocate Ngoe and businessman Ndolo were to sell gold valued at Sh16 billion to the American businessman. It is said that the complainant had paid Sh132 million as customs fees for 3,000 kilograms of gold to be shipped from the country to Dubai.
In the first court, Ngoe and Ndolo denied that on diverse dates between February 3 and 11, 2023, through Equity Bank Yaya Center Branch in Kilimani, Nairobi County jointly with others not before court, conspired to commit an felony namely obtaining money by false pretenses to wit USD 1 million the property of Bernstein.
In the second count, the duo was charged that on February 11 at the same bank with intent to defraud, obtained from Bernstein USD 1 million which was wired to Ndolo's Equity Bank account by falsely pretending that a firm known as DSI Mining and Minerals company limited was in a position to custom duties for 3,000 kilogrammes of gold to be shipped from Kenya to Dubai, a fact they knew to be false.
Genuine permit
Ndolo was alone charged that on May 16, 2022 at unknown place within the Republic of Kenya with intent to defraud, without lawful authority or excuse made a certain document namely Mineral Export Permit Number EAC/22/92709141705/2022 purporting it to be a genuine permit issued by East African Community Customs.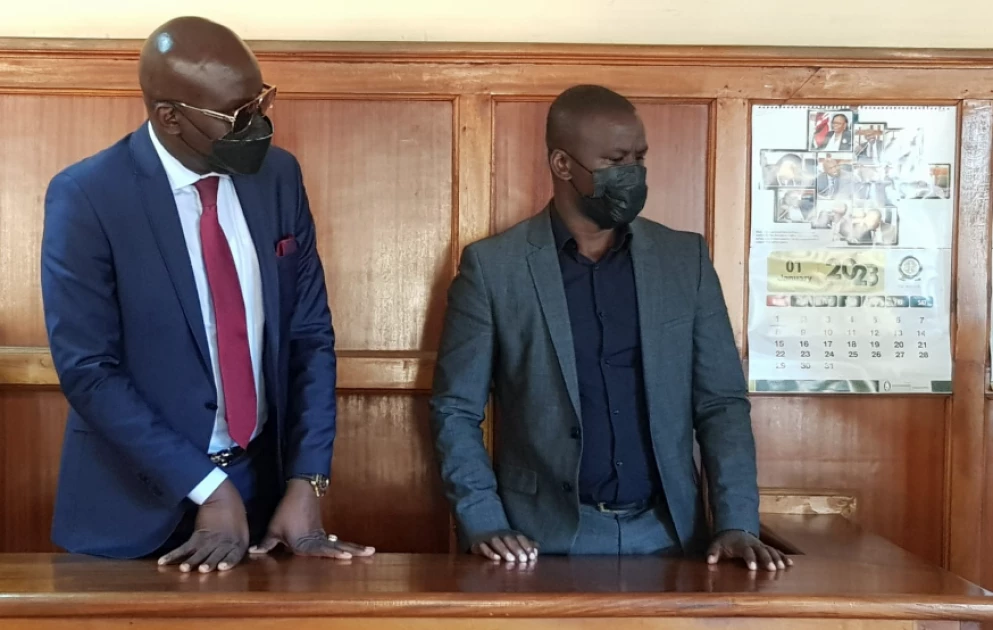 According to investigations conducted by the DCI detectives, the duo conspired to defraud an American citizen USD 1 million as down payment of part of the Shi6 billion deal. "That after formal introductions, they agreed that the complainant would buy 3,000kg of gold at USD 41,000 per kg totaling USD 123,000,000," the investigating officer in the case told the court.
After denying the charges, the two accused persons through their lawyers urged the court to grant them reasonable bail terms claiming they have been out on a cash bail of Sh500,000 before Kibera law courts where they had been arraigned last month pending investigations by the police.
They asked the court to maintain the same bond terms since they are not at flight risk.
The magistrate however ordered each of the accused persons to be released on a bond of Shi million or a cash bail of Sh500,000.
How Gold Scammers keep getting away with this fraud
What would've befallen Tom is a story of many who've been victims of the gold scams. Most of these cases never get fully solved, they die by design.
In 2019, a German national Muhammet Mertoglu told his story how he was hard hit by the criminal enterprise. He was conned was conned Sh23 million by Kenyan scammers led by one Samir Munyinyi.
The case took many turns and hearing was postponed a number of times.
Coincidentally, Mr Thomas Otieno, had been listed as a key witness because he allegedly received money on behalf Mr Munyinyi.
The lack of a key witness appearing in court is part of a ploy to make sure cases fail.
Mr Mertoglou's predicament mirrors what foreigners who are conned by Kenyan gold scammers go through whenever they try to seek justice after being conned.
By using loopholes in the law and protection from the police and politicians, fake gold cartels harbour some of the untouchable criminals operating on Kenyan soil. With their money and influence, the fraudsters are well represented in government and crucial entities like banks and other financial institutions.
FRAUD UNIT
According to insiders, junior police officers can pocket as much as Sh2 million in order to protect the cartels.
The senior officers who are paid more and on a need basis ensure that the huge amounts of money coming into the fraudsters' accounts are not flagged as suspicious when banks notify the banking fraud unit.
In order to further guarantee the cartels' absolute protection, senior police officers make sure the complainants regardless of which station they report the fraud, are directed to particular stations, which have friendly investigating teams. Most files, however, never make it to court.
DOCUMENTS
However, to date, not a single big player in the gold scamming enterprise has been successfully convicted by any court in Kenya. The cases either end up at the police stations they are reported to or at the court where all the big scammers are facing multiple cases but are still in the game.
Mr Jared Otieno, who is suspected to be a key player in the fake gold syndicate, has been arraigned in court on many occasions and there has been no reported conviction.
Nevertheless, it is at the police station that those who have been conned get the first stumbling block in their quest for justice. Since the gold they are purportedly being sold is said to originate from war torn Democratic Republic of Congo (DRC), the victims opt to use tourist visas to evade detection.
The scammers take note of this and pass on this information to the police once a complaint is filed. At the station, the tide turns on those who have been conned for doing business illegally in the country after having arrived on a tourist visa.
GLORIFICATION
Worryingly, in case we ever see a conviction, the culprits are likely to get a three-year sentence regardless of the amount of money they have stolen.
This is courtesy of a 1964 law which classifies gold scamming as part of the demeanours. All gold fraud cases are characterised as "obtaining by false pretence" under that section of the Penal Code.
"Any person who by any false pretence, and with intent to defraud, obtains from any other person anything capable of being stolen, or induces any other person to deliver to any person anything capable of being stolen, is guilty of a misdemeanour and is liable to imprisonment for three years," says section 313 of the Penal Code.
With such lenient punishments and the societal glorification of those who make wealth fraudulently, it is not difficult to see why Nairobi has been turned into a gold scammers' paradise. In the unlikely event that they are arrested and taken to court, the scammers bet on the case dragging on for years while they are out on bail.
In April 2018, flamboyant politician Steve Mbogo was let off the hook in a case where he was charged alongside a Cameroonian with defrauding a Dubai-based businessman of $223,000 (Sh22.3million).
The two were accused of pretending they would sell the businessman 56kg of gold. Chief magistrate Mrs Roseline Oganyo dismissed the case against Mr Mbogo after Mr Faizah Ahmed failed to appear in court to testify in the case.
---
Kenya Insights allows guest blogging, if you want to be published on Kenya's most authoritative and accurate blog, have an expose, news TIPS, story angles, human interest stories, drop us an email on

[email protected]

or via Telegram
---