How DCI Muhoro Plotted To Assassinate Lawyer Ahmednasir And The Death Threats To Blogger Nyakundi Over Tatu City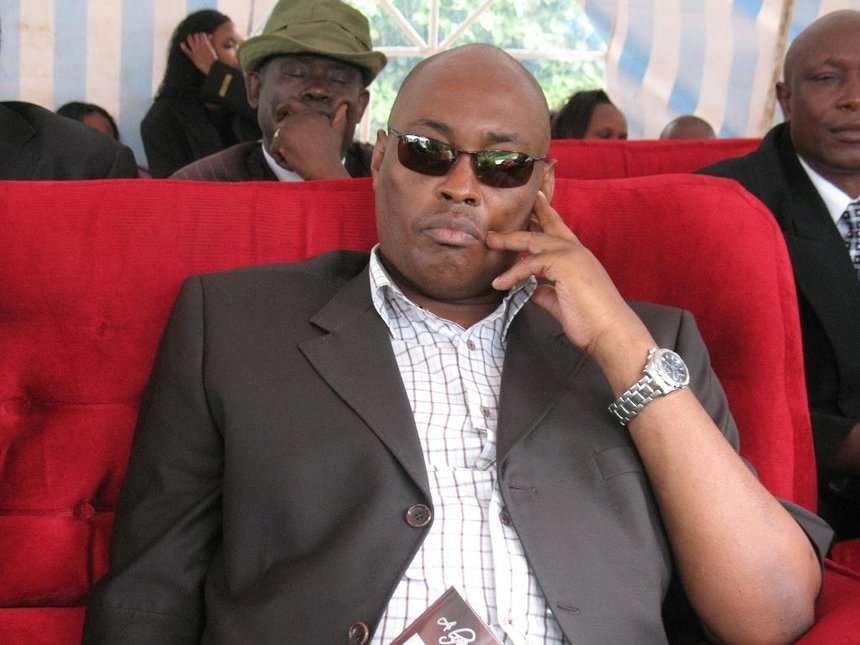 Ahmednasir in an 8-page statement to the police detailed a grand plot hatched by the director of criminal investigations Muhoro to eliminate him. The lawyer made public his death threats after being tipped by an informant who was in the strategic meeting of assassinating him.
In the statement, Grandmullah elaborates how Muhoro constituted a team of 5 lethal hit squad with a Mr. Kamu mentioned as one to take him out. The assassination was planned to happen last month however after tracking his phone; the killers discovered that he was out of the country. He insists, being out of the country saved his life.
Ahmednasir attributes his death threats and killing scheme by Muhoro over the Sh.8B valued Tatu City. There have been wrangles within the real estate project where the majority shareholder Stephen Jennings has accused co-shareholders who owns minority states, Former CBK Governor Nahashon Nyagah and BIDCO's Vimal Shah of conspiring to transfer shares fraudulently and in line steal the Tatu City project from him. Ahmednasir represents Tatu City in the endless court cases.
Ahmednasir exposed Muhoro as being party to the fraud scheme in what perhaps rubbed the DCI boss the wrong way. According to the lawyer, Muhoro was bribed with Sh.50M and promised 300 acres of Tatu City land should be successfully executed frustrations of investigations, and eventually Nyagah and company get away with the land theft. Ahmednasir accuses the DCI boss of having an insatiable appetite for land in his statement, "Muhoro has a death squad that has killed many innocent Kenyans over land and will keep killing more over land. Muhoro's greed for land is limitless and will go to any length to get it."
Explaining Muhoro's role in the Tatu City land theft, the lawyer says his pivotal role was to interfere with proper investigations with the end game of jacking the project from Jennings the major shareholder and investor in the game-changing real estate project. Muhoro he says had a role in ensuring no criminal prosecution is meted out on the land fraudsters and giving them police protection. He says Muhoro also has a role in intimidating the real Tatu City owners through malicious investigations and open threats.
Ahmed insists that Muhoro in intimidating move began an investigation into his pupilage a case that was lost on a court's injunction. It is after this that the lawyer says things went for the worst. "Muhoro having lost the case and further having lost the land that he was given and promised by the fraudsters in the Tatu City, told his five-member hit squad that I was an obstacle that I must be removed on his part to realise the land that he was given by the fraudsters." Ahmednasir claim the problem on land under Muhoro is bigger, "Muhoro has a death squad in CID. He has killed many innocent Kenyans over land and will continue killing more. Many of the unexplained killings under his tenure were done at express instructions of Muhoro. He enjoys impunity and kills when his interest is at stake."
"On April 3, a senior officer in the Directorate of Criminal Investigations called me and asked that I meet him very urgently. I met him, and what he told me shocked and alarmed me, he further informed me that one of the officers is called a Mr. Kamau; that these five officers are well known within the DCI and are trusted by Muhoro to carry out killings on his behalf." Ahmednasir alleged in the statement seen by Kenya Insights.
Coincidentally, blogger Cyprian Nyakundi who's also entangled in the Tatu City troubles and has a defamation case alongside Ahmednasir and Stephen Jennings filed by Nyagah and Vimal, received death threats in what looks like a coordinated effort. Nyakundi has been vocal in highlighting the Tatu City squabbles online a case that has put him in hot waters.
During his last arrest of the many, while being held at Central Police, Nyakundi was given a surprise visit at around 2 am which is unusual by unidentified men he suspects to be CIDs. It is unclear how they were given permission to access him at the cells during such times. Nyakundi was bundled into a solitary space and issued with threats, "they warned me against speaking ever again on BIDCO, Vimal and Tatu City and promised deer consequences should I despise the warnings and continue writing about the same subjects. " The blogger told Kenya Insights.
The blogger has in the past complained of being trailed by unknown persons during the peak of Tatu City wrangles. Death plot on Ahmed coincides with Nyakundi's threats. Though I'm bloggers case, it is unclear who sent the men to issue the threats, but the pattern is not a rocket science to see the common factor.
---
Kenya Insights allows guest blogging, if you want to be published on Kenya's most authoritative and accurate blog, have an expose, news TIPS, story angles, human interest stories, drop us an email on tips.kenyainsights@gmail.com or via Telegram
---