Dyer And Blair Investment Bank Under Probe In Sh19M Fraud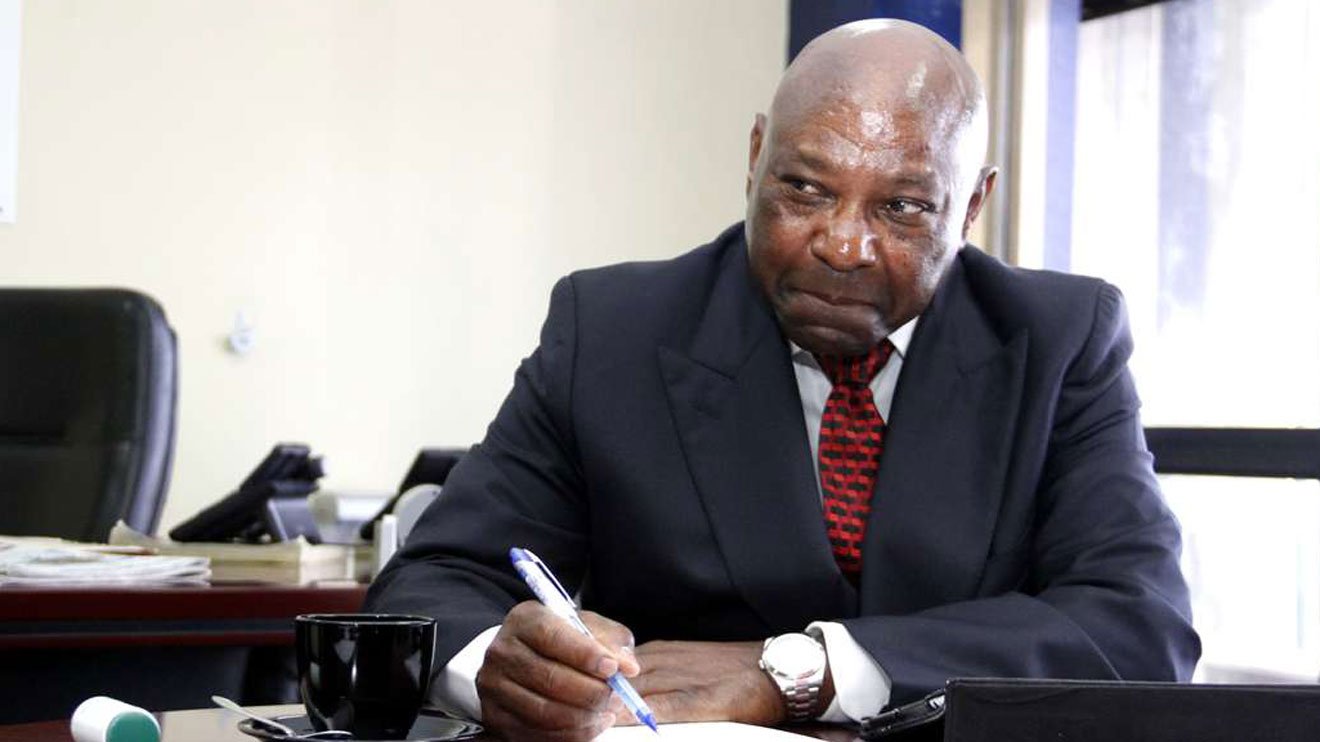 Dyer and Blair Investment Bank has come under the spotlight following accusations of wash-sale trading scheme.
This a practice where the investor's shares are sold without their permission at a lower price after which they're are bought back at a higher price.
Kenya Insights has learnt that an investor has petitioned the parliament to intervene accusing the stock broker of selling his shares without his permission in fraud that cost him Sh19M.
By 2015, the investor Paul Matibo had invested a total of Sh27M in shares and cash at Dyer and Blair from ABC Capital and Kingdom Securities.
"That him in-spite of him not instructing the bank to make any transactions on his behalf, Ngei was shocked to learn between May and August 2015, the broker had committed his shares in a wash-sale scheme where profitable shares had been sold for low value and repurchased at a higher value," the petition reads.
Same company
The petition adds that without Ngei's authority, Dyer and Blair sold 22,700 shares in Kenol/Kobil Ltd. at Sh8.80 each on May 28,2015 and repurchased 8,300 shares in the same company at Sh8.80 per share on May 29,2015 then further sold 80,500 shares in the company on the same date at Sh8.60 per share.
On August 3,2015, Dyer and Blair again without express instructions or authority from Ngei sold 200,000 shares in Equity Bank for Sh37.75 each.
The broker then on August 6,2015, repurchased 100,000 shares in Equity Bank for Sh40 each and purchased a further 70,300 shares in the said bank for Sh42 each on August 13,2015.
Petition
"By engaging in the foregoing reckless, fraudulent, irregular and unregulated trading activities, Dyer and Blair Investment Bank exposed Ngei a colossal loss of Sh19.4M," said the petition to parliament after Capital Markets Authority (CMA) reportedly failed to take action.
Ngei says that he enquired from the broker about the unexpected depreciation of his shares at the end of 2015, the bank falsely associated it with devaluation of shares.
However, contrary to the claims by the bank, Ngei established from the CDSC that Dyer and Blair had fraudulently traded in his shares without his permission.
Ngei lodged a complaint with the CMA the regulator of capital markets but in spite of the subsequent follow ups made on November 30 2020 and January 2022 to have his complaint addressed, the regulator turned a blind eye in a measure to protect the bank and the matter is yet to be addressed.
Therefore Ngei is asking the National Assembly through the Departmental Committee on Finance and National Planning to take the matter with a view of to recovering his losses from the broker and also punish CMA for in action.
The petition was made through Kitui Rural MP David Mboni Mwalika.
The bank has been faced with similar allegations before in what now appears to be common. Previously, a customer, a Margaret Mukuhi Njuguna alleged fraudulent transfer of Kshs 10,933,510.55 from her account without her knowledge.
Another instance, the bank's executive was alleged to have approved a Sh26.2M payment to an impostor who supposedly used forged documents.
In 2010, a Mr Joseph Kimani, highlighted the fraudulent sale of his shares in KCB and EABL worth a total of over KShs 30,000.
The Star newspaper reported on a court ruling of a case involving James Mugo, a Dyer & Blair Investment Bank agent in Murang'a who admitted to swindling off Kshs 200,000 from a client, Ms Hellen Wambui.
In 2016, Dyer and Blair Investment Bank was accused of colluding with CFC Stanbic bank to defraud a client of millions in returns on his investment.
The High Court termed the incidents that led up to the crime as a complicated wave of deceit perpetuated by the two companies to trade on their client's money without accounting for interest earned. John Kung'u Kiarie, a former director of Kenya Commercial Bank had invested KSh 100 million with Dyer and Blair who would invest his money in the bond markets among other places. Confident that his money was put to good use, Kiarie went on with his life until he found himself in problems with his then employer in which a criminal case was filed against him.
In the process of undergoing investigation, the Central Bank of Kenya Fraud Investigation Unit looked into his accounts and discovered that his monies were operational. As if in synchronization, Blair and Dyer offered to freeze Kiarie's accounts without the fraud investigation unit asking them to back in 2003.
The CBK unit found that Blair and Dyer as well as CFC Stanbic continued holding on to the money illegally and even used it in trading their businesses without their client knowing. The criminal case against Kiarie ran from 2003 to 2007 when he filed the court case against Mbaru's firm and the bank. He claimed KSh 465 million as returns on his investment but the court ordered the two defendants to pay Kiarie KSh 300 million plus interest since 2003. In total, the amount added up to KSh 418 million.
In 2016, Rwandan tobacco tycoon Tribert Ayabatwa Rujugiro filed a multimillion shilling suit against Kenyan investment bank Dyer & Blair, accusing the broker of selling his Safaricom shares and failing to speedily pass on the sale proceeds to him.
Mr Rujugiro wanted Dyer & Blair ordered to pay him damages for withholding proceeds of the share sale for 135 days, and for paying him after fluctuations of the US dollar rate negatively affected his returns.
In 2016, Dyer and Blair executive was accused of aiding a Sh100 billion money laundering scheme at one of Kenya's largest chartered flight operators — Bluebird Aviation. The allegations made in court by a founding shareholder of the Wilson Airport-based carrier have sucked in Mohammed Hassan a former top executive of Dyer & Blair Investment Bank. Mr Hassan, who started off as a finance analyst at Dyer & Blair before rising to become the investment bank's executive director, was accused of being the conveyor belt linking Bluebird's accounts to the pockets of Mr Hassan's partners.
Yusuf Abdi Adan, the Bluebird Aviation shareholder, has claimed in court that his partners have been using Mr Hassan to fraudulently channel massive funds out of the company as part of a scheme to sideline him and pocket his rightful share of the company's profits.
"The three directors have through Dyer & Blair invested massively in both local and international stocks and shares. They have also bought several properties in Nairobi, Coast and Rift Valley. In a single transaction involving NBK, the three directors paid Sh300 million in cash," the Bluebird co-founder said on the claims that the bank was being used in money laundering.
Dyer & Blair Chairman and CEO Jimnah Mbaru is one of Kenya's prominent investment bankers. He led a group of local shareholders in acquiring the entire shareholding of Dyer & Blair from Kenya Commercial Bank (KCB) in 1983.
Dyer & Blair was founded in 1954 in Nairobi as a partnership of stockbrokers Hickman and Grey. Ownership of the firm changed hands in 1956 to Derek Ingram Dyer & Patrick Murdoch Blair before it was acquired by KCB in 1973.Since Mbaru took over in 1983, the firm has played an instrumental role in some of the biggest deals by publicly listed firms across East Africa. It converted into a fully-fledged licensed investment bank in 2004.
The firm operates in East Africa through its wholly owned subsidiaries in Kenya, Uganda and Rwanda and is a member of the Nairobi Securities Exchange (NSE), Uganda Securities Exchange (USE) and the Rwanda Stock Exchange (RSE).
---
Kenya Insights allows guest blogging, if you want to be published on Kenya's most authoritative and accurate blog, have an expose, news TIPS, story angles, human interest stories, drop us an email on

[email protected]

or via Telegram
---