Doctors At Kenyatta Hospital Successfully Replants A Boy's Penis After It Was Chopped Off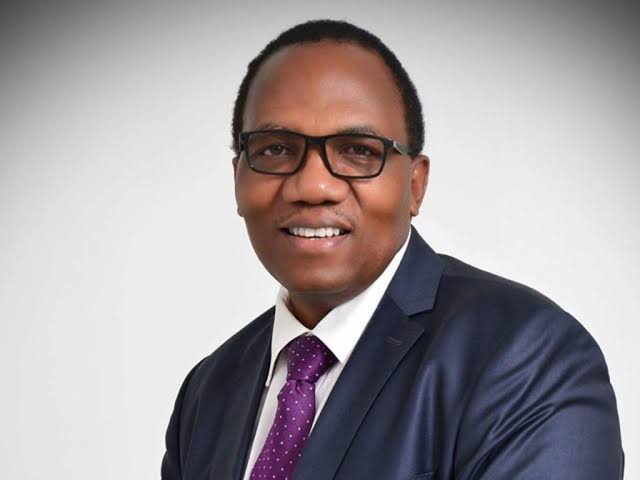 On the 18th of December at around 1am, a 16 year old boy only identified as EM by the doctors for his privacy, was attacked by unknown persons and his manhood completely chopped off using a kitchen knife at its base.
Eight hours later, the form three student was brought to KNH with her mum where after review by disciplined team of plastic surgeons and urologists, he was admitted and scheduled for the landmark surgery.
Special team Of surgeons led by Prof Khainga, Dr. Ferdinand Nangole, Senior Lecturer UoN Microvascular surgeon, Dr. Ajujo Plastic Surgeon, Dr.Were(plastic surgeon). Prof Khainga and Dr L. Ajujo both operate a private plastic surgery clinic in Kilimani; Surgeoderm.
Dr. Mutie Thomas, KNH's CEO has applauded the team calling them a master team and stamping confidence that KNH holds the facilities and experts to perform such a like complicated surgery.
In another incident last year in February, a team of 15 surgeons under Prof Khainga, anesthetists and nurses at Kenyatta National Hospital successfully reattached the hand of a 17-year-old boy which was severed by a chaff cutter.
The young man, Joseph Theuri, accidentally chopped off his arm last month while cleaning the machine used for cutting straw for farm animals into smaller pieces.
There was also the successful separation of two year old conjoined twins at Kenyatta National Hospital which marked a medical milestone in Kenya. Other than South Africa, very few successful separations have been performed in sub-Saharan Africa. In Kenya a multi-disciplinary team of medical experts operated on the twins for 23 uninterrupted hours.
The replantion Of the young man's penis is also a landmark being one of it's kind to be successfully done. Doctors have confirmed that he had responded well to the surgery and normal reproductive system upbeat.
---
Kenya Insights allows guest blogging, if you want to be published on Kenya's most authoritative and accurate blog, have an expose, news, story angles, human interest stories, drop us an email on

[email protected]

or via Telegram
---
US President Donald Trump Warns Twitter and Facebook Over Consistent Censorship Of Users.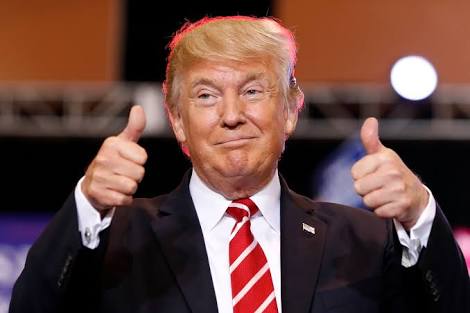 "Social Media is totally discriminating against Republican/Conservative voices. Speaking loudly and clearly for the Trump Administration, we won't let that happen. They are closing down the opinions of many people on the RIGHT, while at the same time doing nothing to others.
Too many voices are being destroyed, some good & some bad, and that cannot be allowed to happen. Who is making the choices, because I can already tell you that too many mistakes are being made. Let everybody participate, good & bad, and we will all just have to figure it out!
Censorship is a very dangerous thing & absolutely impossible to police. If you are weeding out Fake News, there is nothing so Fake as CNN & MSNBC, & yet I do not ask that their sick behavior be removed. I get used to it and watch with a grain of salt, or don't watch at all.."
Twitter has been on the limelight for Censorship and Suspension spree on users they believe to violate their Terms and Conditions which have been exaggerated to the extent of Daylight murder. The controllers ethics adherence is nothing but Impunity coating. It all began with shutting down of fake accounts–bots which majority with fake followers lost massive number, some by half a million.
Twitter founder Jack and Twitter support talks of their Terms and Conditions which doesn't favour speaker of truth and an African revolutionist being an Uprising continent. Take an example, One of Kenya's Influential Blogger Cyprian Nyakundi's suspension from twitter was on the basis of consistent reports of complaints of his tweets because this is a figure who says it as it is without fear or favour. The fruit of his tackles are being enjoyed by all Kenyans of Goodwill. He had tackle Corporate fraudsters day in day out; Bob Collymore and his Safaricom fraud schemes have been downplayed, Swazuri- Ruaka Land scandal and SGR Compensation saga have led to his(Swazuri) arrest and fired from his NLC position, tremendous Corrupt Politicians have felt his wrath and which have led him be charged with Cyber bullying to some extent but have always won. The accomplishments are too many to mention. After his suspension from twitter, over 20,000 Kenyans on Twitter migrated to Gab where he is currently operating. Twitter ought to listen to or rather consider every voice; both of haters and funs. Every social media influencer has haters and funs at equal measures and the Ecosystem must accommodate all these people.
There are specific words that have been marked that when you include in your tweet might send you to suspension list: "Mbwa" "Malaya" "Sponyo" which were consistently Nyakundi's thunderous sentiments. Personally i wouldn't hesitate to use them in my sentiments for so many reasons because that's the language perpetrators understand better. Taking the bull by the horn.
Specifically on Africa as an Uprising Continent, the liberation has not come about by Good Expression Ethics but tough and offending words to the oppressor because the system is not pampering and in return can't be pampered. The minority voices are heard and some have been heard through these platforms in these manners and some have actually resulted to powerful changes favouring human kind and like Trump has said, too many mistakes are being made and let everybody participate whether good or bad.
---
Kenya Insights allows guest blogging, if you want to be published on Kenya's most authoritative and accurate blog, have an expose, news, story angles, human interest stories, drop us an email on

[email protected]

or via Telegram
---
Ezekiel Mutua, Nyakundi, Xtiandela Kenya's Twitter Big Wigs Loses Big Numbers As Twitter Purges On Fake Followers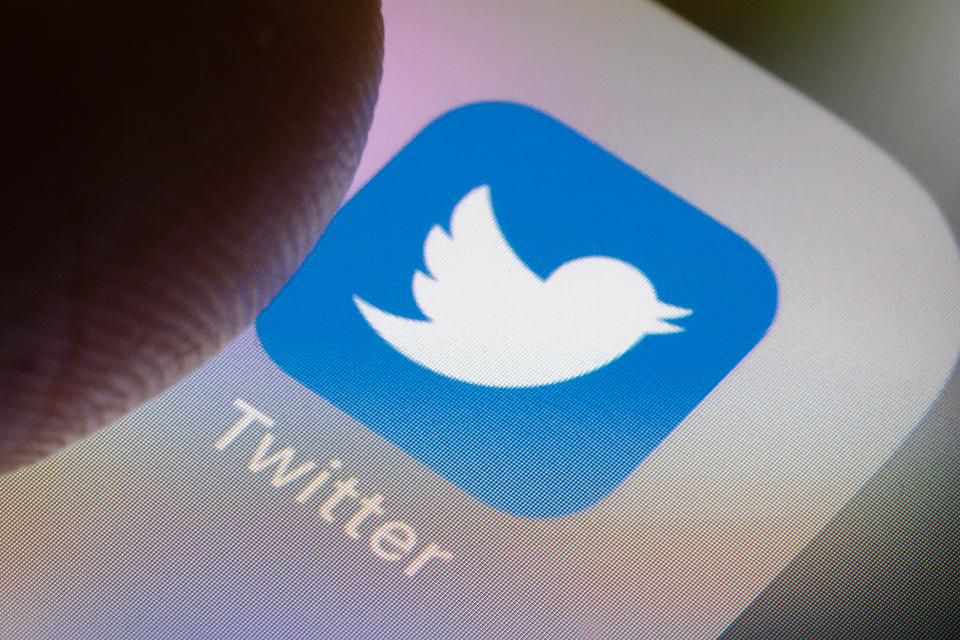 People are losing their followers on Twitter and it is getting to worse from bad as Twitter embarks on a clean up drive targeting dormant followers. As part of Twitter'  ongoing and global effort to build trust and encourage healthy conversation on Twitter. Follower counts are a visible feature, and Twitter want everyone to have confidence that the numbers are meaningful and accurate.
Over the years, Twitter has locked accounts when they detected sudden changes in account behavior. In these situations, they reach out to the owners of the accounts and unless they validate the account and reset their passwords, they were kept locked with no ability to log in. This week, Twitter will be removing such locked accounts from follower counts across profiles globally. As a result, the number of followers displayed on many profiles may go down.
Most people will see a change of four followers or fewer; others with larger follower counts will experience a more significant drop. Twitter say they do understand this may be hard for some, but believe accuracy and transparency make Twitter a more trusted service for public conversation.
Though the most significant changes are happening in the next few days, follower counts may continue to change more regularly.
The general argument is the purge is aimed st not accounts but Twitter clarifies that's not necessarily the case on the targeted locked accounts.
In most cases, these accounts were created by real people but Twitter cannot confirm that the original person who opened the account still has control and access to it and so they'll be needed to confirm. The numbers are expected to vary again after some of the locked accounts will have verified their identity.
This purge is different from Spam accounts (sometimes referred to as bots) which typically exhibit spammy behavior from the beginning, but Twitter system has been accurate on stopping them since spam accounts are increasingly predictable by their systems, and can be automatically shut down with their technology.
US President Trump who's one of the most active has lost a significant number of followers about 500,000 as if time of reporting this. Most celebrities internationally have been affected as well.
The big-name Twitter accounts who lost the most followers in fake account purge

Followers lost@twitter – 7.5 million!!@KatyPerry – 1.5 million@BarackObama – 2.1 million@taylorswift13 – 2.3 million@YouTube – 2 million@realDonaldTrump – 100,000 https://t.co/9z7tv23Ouf pic.twitter.com/9wMN0ZfoHE

— Matt Navarra (@MattNavarra) July 12, 2018
Thank you @Twitter @jack for the #TwitterPurge | No more bots, fake/spam accounts!! We all lost some followers today. (RETWEET) & comment with how many followers you lost during the #Twitterpurge | I lost 2.1 Million 🤦🏾‍♂️🤦🏾‍♂️🤦🏾‍♂️ pic.twitter.com/bcyCaqnuqq

— MarQuis Trill (@6BillionPeople) July 12, 2018
It seems they're not all gone and most for resurrect.
Lost 100k followers in The Twitter Bot Purge. 40k just came back like the Five Little Ducks that went swimming one day… you can't keep a good bot down it seems 🤔 #bots #purge #TwitterPurge #botpocalypse #botpurge #byebyebots #prayforbots

— Sheamus (@WWESheamus) July 13, 2018
Kenyan big wigs and influencers have also not been spared and have lost followers in their big numbers with biggest casualties being the popular Xtiandela and Cyprian Nyakundi whom have cumulatively lost over 1 million followers since the purge started.
Ezekiel Mutua the moral police has been whipped down by Twitter police down to 34K from 106K followers.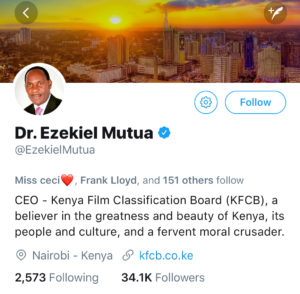 A part from Kenya's twitter big names there are some other small scale influencers who've also been worst hit with most losing an average of 50,000-100,000 followers. Even the President Uhuru's account hasn't been spared either with this about 80,000 followers killed from his counts.
A bit of consolation is everybody is losing followers so it's not just you alone, everyone including the founder of Twitter has been hit.
(I lost 200k followers 👋🏼👋🏼👋🏼)

— jack (@jack) July 12, 2018
Twitter is also removing accounts that have been inactive for more than 30 days and this explains the big numbers of accounts getting killed. It might be depressing to most especially those with big numbers but it is positive on creating real conversations with real people. While fingers obviously are pointing, it is not definite that those who lost followers necessarily bought boys to scale up their followers count even though it could also be part of their predicaments.
---
Kenya Insights allows guest blogging, if you want to be published on Kenya's most authoritative and accurate blog, have an expose, news, story angles, human interest stories, drop us an email on

[email protected]

or via Telegram
---
Why Jamii Telecom's Faiba 4G Unlikely To End Safaricom's Dominance But A Game Changer For Kenya
Safaricom remains the telecommunication giant in Kenya with a market share of 71.2 percent in Kenya according to 2016 second quarter statistics report by the Communication Authority of Kenya (CA) this translates to about 28M active subscribers. This leaves other players like Airtel, Telkom Kenya, and Equitel with mere 28.8 percent share scramble.
Jamii Telecoms Ltd is the latest entry into the Mobile Operator market making it the 5th entrant. With a 4G market launch, Faiba has caused serious ripples with many analysts saying it could be the game changer to Safaricom's dominance that has been in play for more than a decade. However, it is easier said than done, we've seen several companies come and go citing unfair market environment attributed to the Saf's dominance.
Faiba 4G is however not a usual launch, in a country with estimated 86% internet penetration with about 41M Kenyans accessing the internet and majority through their smartphones, Jamii Telecoms saw a perfect opportunity. Famed for the Faiba broadband home and businesses high-speed internet connectivity, they already have a ground with over 120K subscribers to kick them off.
The Communication Authority of Kenya awarded Jamii the prestigious 4G spectrum amidst complaints, especially from Safaricom that it was unprocedural and that the company didn't pay the required Sh2.5B for the 4G license. So far only Safaricom and Telkom Kenya have acquired the 800MHz spectrum, Airtel still at 3.75G. Despite the complaints of favoritism, Faiba 4G is officially live with mind-boggling data price tags.
A look at JTL's pricing signals competitive times ahead: 1GB data bundles will cost Sh50 (valid for one day), 70GB at Sh3,000 (valid for a month) and 210 GB at Sh6,000 for a month as well.
Safaricom on the other hand offers 150MB for Sh50 (valid for a day), 1GB for Sh500 (valid for a month) and 12GB at Sh3,000 (valid for a month).
Airtel's 1GB 24-hour data bundle costs subscribers Sh99, 6GB costs Sh1,000 (valid for a month) and 24GB goes for Sh3,000 (valid for a month).
Safaricom which offers highest internet speed compared to its competitors yet have highest data prices in the market is viewed as the main target as Faiba seeks to take a huge chunk of the share. Faiba 4G operates on band 28, 700MHz frequency spectrum, this is both great news and bad. First, it's great since it will give consumers miraculous internet speeds, from tests, we've learned the Faiba 4G speeds goes up to 72Mbps, it also has higher penetration capabilities like into buildings as compared to the 800MHz spectrum now used by Safaricom and Telkom.
Secondly, Faiba 4G is limiting in so many ways; device selectivity, only those with 4G enabled phones with VoLTE features will be able to access their internet or their own Faiba mobile. Most Kenyans own budget smartphones that aren't necessarily 4G VoLTE enabled thereby limiting the number of people able to use their services.
VoLTE stands for voice over LTE and it's more or less exactly what it says on the tin. It's voice calls over a 4G LTE network, rather than the 2G or 3G connections which are usually used. The big advantage of VoLTE is that call quality is superior to 3G or 2G connections as far more data can be transferred over 4G than 2G or 3G.
Faiba 4G promises lifetime on-net calls as long as you have an active data bundle, while this sounds appetizing, it is also limiting that such calls can only happen if both have VoLTE enabled phones and within 4G area, when network signal weakens, the call quality is reduced or disconnects.
So far, there's no provider that beats Faiba 4G's data bundles but the biggest headache that will stall their immediate boom is the device selectivity and also network reachability. Nairobi, Nakuru, Kisumu, Eldoret, Mombasa, and Thika are covered by the Faiba 4G with 300 bases and a plan to extend the bases to 1000 in the next 3 years.
Disrupting Safaricom's dominance is not a walk in the sand and needs more than a flashy launch with heavenly offers. Reliability, reachability, innovations are some of Safaricom's confidence zones that have seen them stand firm in the market. Mpesa remains one of re greatest innovations by Safaricom that has made it East Africa's giant. Kenya, for instance, is synonymous with mobile transactions, the economy is literally running on Mpesa with billions moved across the platform annually.
Mpesa actually could as well be Safaricom's biggest asset that keeps it afloat. We've seen Airtel money even with zero rate transactions, unable to beat of Mpesa, not for anything but reliability, agents are spread all over the country and it's not a hustle to access your money compared to other providers. Therefore, if Faiba 4G is to hack this, then they must not play the same cards by competitors that have failed but come up with new innovations and strategies to level Mpesa dominance. Faiba Money is set for launch as well. Accessibility of Safaricom network even in the most of remote areas also makes it stand out and a major preference, if Jamii can invest heavily to match up the reach then they're in the right lane to beat it off.
According to the management, all is not lost for Faiba 4G as they're likely to change bands from 700MHz depending on the availability of frequencies, this will obviously increase their reach and capture more customers angry for affordable data services. We're also told they have solid strategies that will spread over the next coming years to totally disrupt and maul a good share of the market. As it stands, it's a wait and sees situation.
Coming months, Kenyans are likely to witness a brutalizing corporate war as Faiba, Safaricom, Telkom fight for customers loyalty and the data market share. As the giants engage in the brawl, consumers can sit back and expect affordable, quality data services, a competitive market is often a blessing to the consumers. Safaricom is unlikely to let go easily what they have and so is Telkom, Airtel and Equitel both who're struggling to rise. Faiba 4G as the new entrant has to go an extra mile to make an impact in the market but until then the market is open but literally a one man's show.
---
Kenya Insights allows guest blogging, if you want to be published on Kenya's most authoritative and accurate blog, have an expose, news, story angles, human interest stories, drop us an email on

[email protected]

or via Telegram
---