US President Donald Trump Warns Twitter and Facebook Over Consistent Censorship Of Users.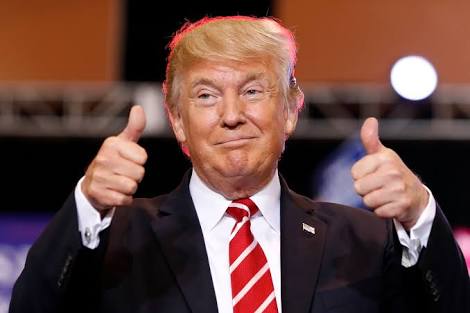 "Social Media is totally discriminating against Republican/Conservative voices. Speaking loudly and clearly for the Trump Administration, we won't let that happen. They are closing down the opinions of many people on the RIGHT, while at the same time doing nothing to others.
Too many voices are being destroyed, some good & some bad, and that cannot be allowed to happen. Who is making the choices, because I can already tell you that too many mistakes are being made. Let everybody participate, good & bad, and we will all just have to figure it out!
Censorship is a very dangerous thing & absolutely impossible to police. If you are weeding out Fake News, there is nothing so Fake as CNN & MSNBC, & yet I do not ask that their sick behavior be removed. I get used to it and watch with a grain of salt, or don't watch at all.."
Twitter has been on the limelight for Censorship and Suspension spree on users they believe to violate their Terms and Conditions which have been exaggerated to the extent of Daylight murder. The controllers ethics adherence is nothing but Impunity coating. It all began with shutting down of fake accounts–bots which majority with fake followers lost massive number, some by half a million.
Twitter founder Jack and Twitter support talks of their Terms and Conditions which doesn't favour speaker of truth and an African revolutionist being an Uprising continent. Take an example, One of Kenya's Influential Blogger Cyprian Nyakundi's suspension from twitter was on the basis of consistent reports of complaints of his tweets because this is a figure who says it as it is without fear or favour. The fruit of his tackles are being enjoyed by all Kenyans of Goodwill. He had tackle Corporate fraudsters day in day out; Bob Collymore and his Safaricom fraud schemes have been downplayed, Swazuri- Ruaka Land scandal and SGR Compensation saga have led to his(Swazuri) arrest and fired from his NLC position, tremendous Corrupt Politicians have felt his wrath and which have led him be charged with Cyber bullying to some extent but have always won. The accomplishments are too many to mention. After his suspension from twitter, over 20,000 Kenyans on Twitter migrated to Gab where he is currently operating. Twitter ought to listen to or rather consider every voice; both of haters and funs. Every social media influencer has haters and funs at equal measures and the Ecosystem must accommodate all these people.
There are specific words that have been marked that when you include in your tweet might send you to suspension list: "Mbwa" "Malaya" "Sponyo" which were consistently Nyakundi's thunderous sentiments. Personally i wouldn't hesitate to use them in my sentiments for so many reasons because that's the language perpetrators understand better. Taking the bull by the horn.
Specifically on Africa as an Uprising Continent, the liberation has not come about by Good Expression Ethics but tough and offending words to the oppressor because the system is not pampering and in return can't be pampered. The minority voices are heard and some have been heard through these platforms in these manners and some have actually resulted to powerful changes favouring human kind and like Trump has said, too many mistakes are being made and let everybody participate whether good or bad.
---
Kenya Insights allows guest blogging, if you want to be published on Kenya's most authoritative and accurate blog, have an expose, news, story angles, human interest stories, drop us an email on

[email protected]

or via Telegram
---
Al Shabaab Recruiting Youths In Kakamega Politician Raises The Alarm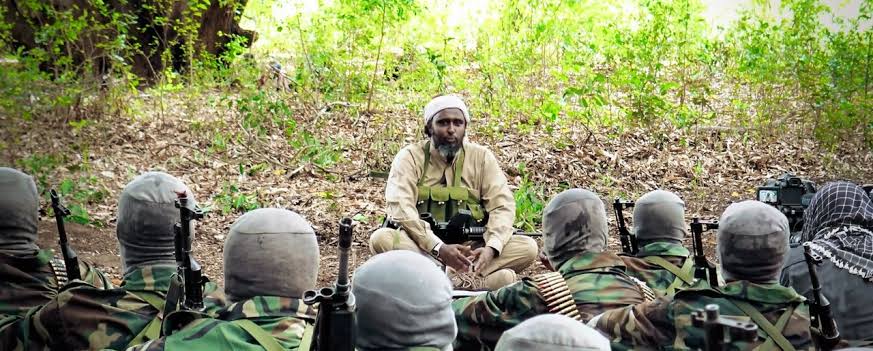 Suicide bomber who blew himself up at Dusit terror attack was positively identified as Mahir, a Kenyan who hailed from Mombasa, Gichunge, who's said to be the mastermind of the Nairobi Hotel attack that left 21 civilians dead, came from Nyeri.
Al Shabaab in their new terror phase are targeting the youths male and female who're non Somalis and recruiting them into the militia with promises of better pay and mostly it comes with intense radicalization.
Slums such as Majengo in both Nairobi, Mombasa and Nyeri due to the poverty levels, had been a fertile grounds for recruitments and many youths have crossed over to Somalia to join Al Shabaab. Most youths from these areas are on the anti terror police watch list.
The new face of Al Shabaab is represented by young men from different Kenyan ethnic groups. It is a departure from the typical profile of an Al-Shabaab membership from Somalia and sympathisers from local Somalis. It is also a marked difference from the youth from Mombasa and other coastal towns attracted to the jihadist ideology.
Elgiva Bwire Oliacha, alias Mohamed Saif was jailed for life after pleading guilty to grenade attacks in Nairobi that rocked the city in 2011. Bwire comes from Busia in Western where there's an alarm over heavy recruitment of the youths into the terrorist organization.
Former Ikolomani MP Bonnie Khalwale has called up the anti terror unit to move with speed and find the person behind the recruiting going round in the area, "The national security organs must pitch tent in Kakamega and establish who is (are) behind the disappearance of our youth (mainly from Shinyalu) from their homes to join Al-Shabaab camps in Somalia." Said Khalwale.
Western region has been on the terror watch given increasing number of youths converting to Islam before disappearing to Somalia a jar of worms that has its lid now open by the former legislator.
Violet Kemunto whom the police have now listed amongst the top most wanted criminals said to be behind the Dusit attack, incidentally, went to school in Masinde Muliro University also in Kakamega, Western. She was wife to Gichunge whom the police say was the attack's mastermind and believed to have been killed at Dusit.
With diversification in ethnic composition and using home grown terrorists, the security agencies must adopt to the changing times to avoid overlooking potential threats.
Initiatives such as Nyumba Kumi need to be taken with seriousness it deserves for surveillance, identifying and eliminating potential threats, Gichunge and Kemunto stayed at an apartment in Muchatha since March 2018 and planned the attack from there to its execution and no one suspected any foul play perhaps because of their ethnicity.
Other than securing borders, Nyumba Kumi initiative needs to be revived for human intelligence collection more so now that their could be a sleeper cell next door without you knowing since in Nairobi, no one bothers to know their neighbor and there lays the dangers.
---
Kenya Insights allows guest blogging, if you want to be published on Kenya's most authoritative and accurate blog, have an expose, news, story angles, human interest stories, drop us an email on

[email protected]

or via Telegram
---
Central Bank Sacks It's Employee And Atheists President Over His Tweets Attacking The Goverment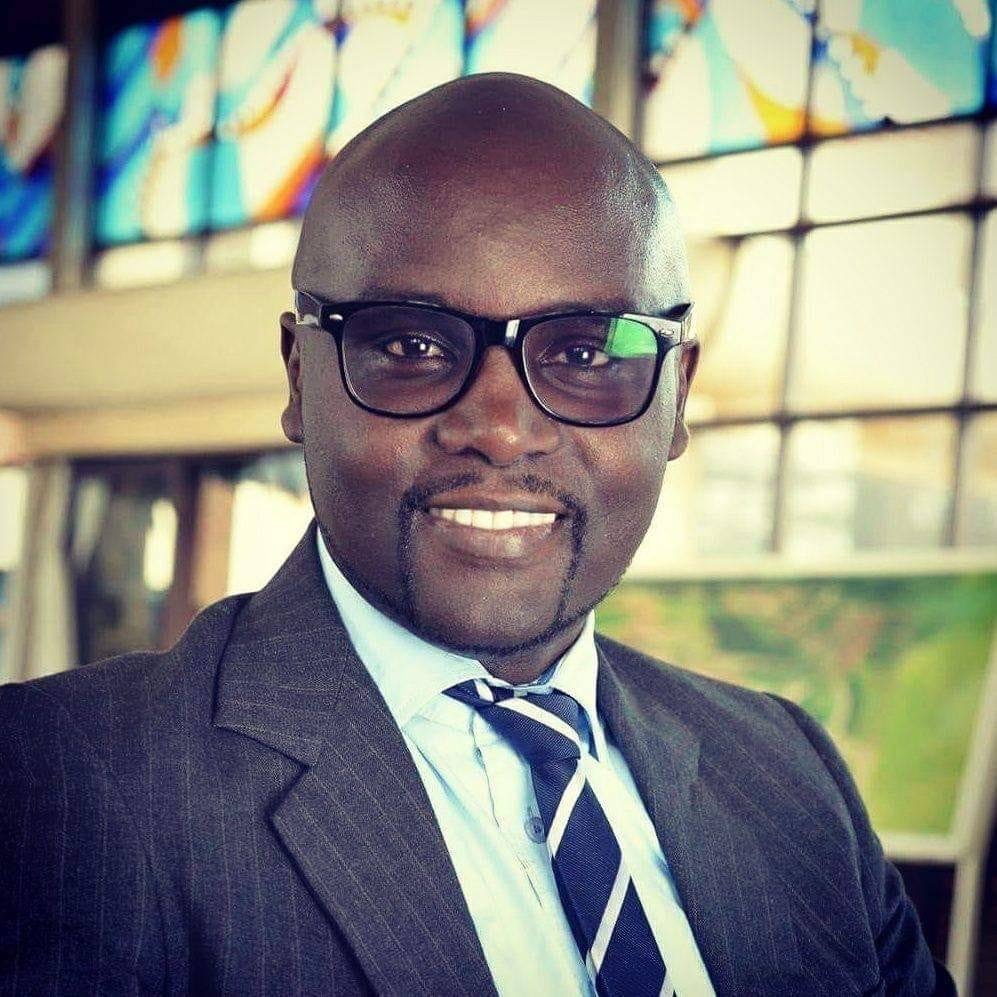 Harrison Mumia, the founder and President of atheists in Kenya, has suffered a blow from his employer CBK after disciplinary action was keyed on him following a cause of action letter in response to anti government tweets that he made.
Mumia was first served with a notice to show cause on 23rd May 2017 where he was accused of  disobedience and insubordination from various post that he made against the government, he was cautioned and told maintain political neutrality.
He might have survived but eyes remained on him, according to HR Acting Director, Terry Ng'ang'a, Mumia violated his terms by repeating the same posts that criticized the government.
In a supposed tweet captured from Mumia, It reads,"I thought MP Alfred Keter was in government. I thought he was ndaani ndaani, mbona anashikwa tena na his government tena? Unless being in government is a myth, to those who voted jubilee mko ndani ya government in best sense?"
He was accused of going contrary to the Public Officers Ethics Act No 4 of 2003 by stating his political opinion and for suggesting that action on Sang was politically motivated and not out of fair investigations. CBK was handling the case.
In the same arguments he was accused of gross misconduct by discrediting his employer(CBK) who was part of the investigating agencies on Keter's case.
In another post he tweeted, "can jubilee NEC make Uhuru resign like the ANC did for Zuma? Does jubilee have a NEC? If it happened, it would be a relief for Kenyans. Right now any change from Uhuru is better than Uhuru any!!"
According to CBK, this was a clear partisan, political stand that Harrison had made thereby violating political neutrality. He was suspended as investigations continued and officially dismissed on January 11.
Mumia in his defense, denies authoring the said tweets, "The letters quote TWEETS that were NOT authored by MYSELF. They do not mention anything about CBK or anyone. CBK has clearly demonstrated  that it will gag fundamental FREEDOMS and RIGHTS of employees who seem to be anti -establishment."
The atheists president believes that there's more of political witchunting involved in his case, "Assuming those were my TWEETS, it doesn't lay ground for gross misconduct. CBK should realize that many Kenyans engaged in all sorts of political conversations before, during and after the elections. I believe Ms Terry Ng'ang'a (Ag. Director) was behind the scheme."
Mumia believes his rights to free political expression has been abused and will be seeking legal redress and possibly win his job back or be compensated, "I am putting together a law suit against the CBK seeking damages. I also will seek audience with other parties that will help me fight this clawing back of our Constitutional Rights by the deep state at CBK." He concludes.
What do you think about the action taken by the bank.
---
Kenya Insights allows guest blogging, if you want to be published on Kenya's most authoritative and accurate blog, have an expose, news, story angles, human interest stories, drop us an email on

[email protected]

or via Telegram
---
Images Showing Intense Moments When Riverside Attack Survivors Reunited With Families After Being Saved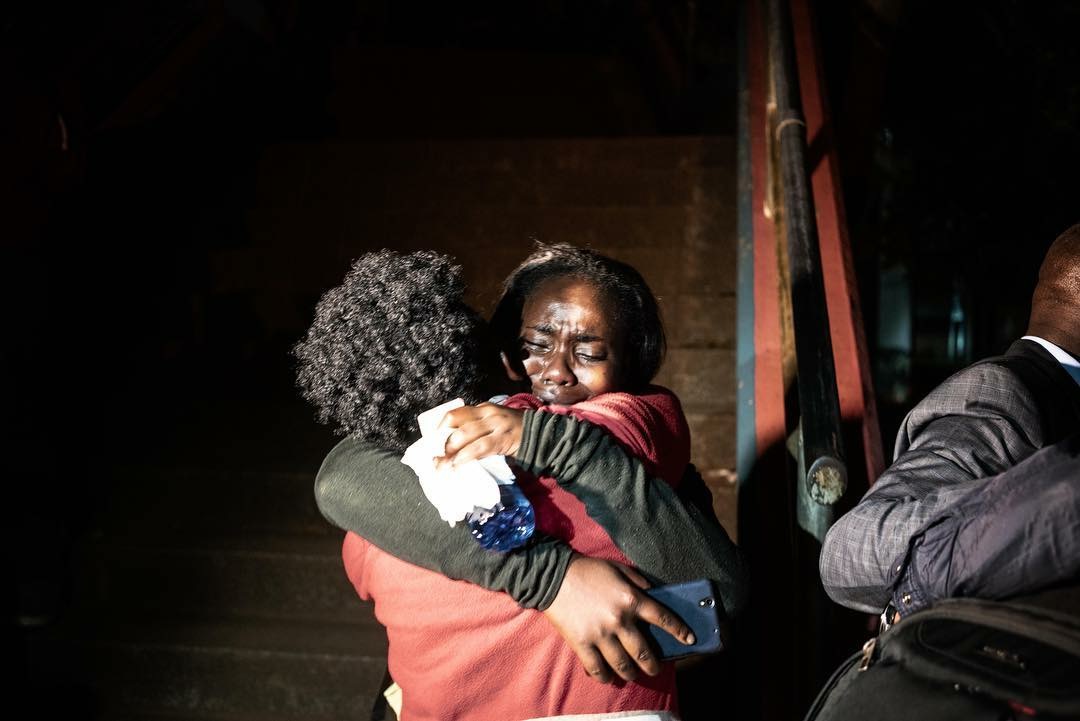 When the armed attackers stormed into Dusit, the establishment had close to a thousand civilians going about their businesses. When the first attacker blew himself up in a suicide bomb mission, life took a sharp turn and it was everyone running to save their lives.
At the end of the 18 hours ordeal, 21 innocent people had been fell by the evil acts of 6 terrorists. Police say they rescued over 700 civilians. While some were quickly evacuated, some were trapped in buildings and had to endure every scary moments it came with.
Thanks to the swift action by our galatant Officers, last rescue was done at around 3am before the terrorists were cornered and fell. Fredrik Lernelyd for AFP, captured and shared the images below, showing the moment survivors running into the arms of their friends and relatives whom had camped outside praying to see them walk out alive.
---
Kenya Insights allows guest blogging, if you want to be published on Kenya's most authoritative and accurate blog, have an expose, news, story angles, human interest stories, drop us an email on

[email protected]

or via Telegram
---