Container Freight Station Owners To Lose Sh35B Investment In SGR's Cargo Debacle.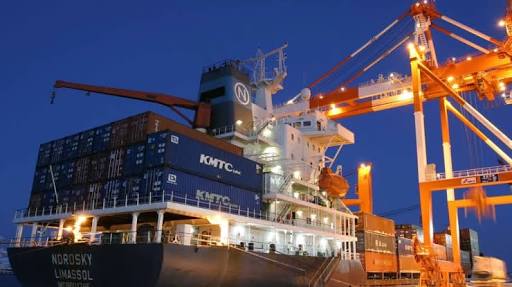 Across the world, rail transport dynamics are essentially market-driven, with the customer, and in the SGR case the cargo owners, having a major input. But the Kenya government last month directed that all imports coming in through the Mombasa port be transported by the SGR, setting off a round of protests from businesses.
Manufacturers, who make up a substantial number of the cargo business clientele, have also noted that outside of the storage costs, the train's ability to move bulk freight is limited. One of the main challenges they have is that the current line does not have the capacity to haul bulk cargo which disadvantages us. They are also at a disadvantage, especially that the last mile element is missing. The old meter gauge line offered direct access to heavy clients' bulk cargo.
At the port, CFS owners and the clearing and forwarding agents, say such orders will kill their business, as importers will have to liaise with new service providers to access the Embakasi ICD.
The authority's mandate is to maintain, operate, improve and regulate all scheduled seaports situated along the inland container depots. KPA a statutory corp was created under section 3 of KPA act ( cap 391, Laws of Kenya ) and was established on 20th January 1978. Over the years capacity constraints at the port of MSA have been a major hurdle in ports operation as cargo imports have always surpassed yard holding capacity against the backdrop of poor cargo offtake to the hinterland.
The CFS( Container Freight Station) came into operation a decade ago in a bid to ease congestion at Mombasa port, which saw ships charged for delayed cargo deliveries, and these costs passed on to clients.
Traditionally, importers negotiate with clearing agents to get at least a month of free storage of their cargo and this is what KPA and Kenya Railways need to address to attract the much-needed cargo. Within the KPA system, storage is a very expensive affair. For instance, the fine for a 20-day storage within the port is $2,100. You cannot attract importers by dangling cheap freight charges, then force them to pay high storage charges. It doesn't make business sense.
CFS business is made on volumes moved from port to customers' premises and that is why the government directive is hitting their bottom line hard. They attract clients by not only charging less for storage but also giving incentives. It is seamless when they work with clearing agents and it is this wholesome package that endears clients to them.
The investment of setting up a CFS is huge and applicants went through a tedious vetting process to comply with statutory requirements. Requirements are Minimum yard capacity of 4000 TEUs full cabro paved, standard perimeter wall required by KRA which we estimate the land size as 10 acres n above.
The modern facilities built by CFS operators have equipped modern office blocks for staff and resident government agencies and public amenities minimum four dedicated equipment for handling containers. The reach stackers of repute make, certified and locally inspected as required by authorities cost each ksh 75M, thats Sh300M investment. High massive masts for lights, security systems is a must requirement and must be handed over to KRA officers who are custodians of cargo at CFS and control entry and exit gates.
Also must comply with KRA requirement in relation to bonding, good in transit bond, warehousing, transit and security insurance among other translating to over ksh 15M annually. All the investments highlighted above over 1.6 billion. Its a cost each CFS paid to operate
All the CFS ' invested in trucking business to shunt containers from KPA within 48hrs as specified in the contract and take cargo xhook from vessel to allow quicker vessel turn around. Must invest in the communication system, control of documents through electronic data interchange (EDI) which puts all stakeholders handling cargo in the same wavelength and track info thru shared platform.
Combined, CFS has employed 8000 directly and in existing contracts with suppliers for their machines, office supplies, consultants, training institutions, security companies, cargo surveyors, cargo insurers among others. There are 22 gazetted CFS currently and are registered with KPA and are regulated by government agencies namely KPA, KRA, KMA.
CFS ' as an extension of port with public authority status, equipped with state of the art facility and equipment offers services of handling cargo, temporary storage of import, export loose cargo, motor vehicle, project cargo all carried and operated under customs control. In additional CSR programs initiated by CFS' including Scholarships, Internship programs, Built rehab centers, Support orphanage homes, Engaging locals teens & support their Football and other games are now all at stake should this business fail to materialize as it stands.
Most progressive countries give tax holidays and other incentives to their local investors yet we are killing ours. The MD of KPA advised the government on the need for CFS but they tried to use force but in only two days the yard at the ICD was full. The ripple effects of killing such an industry that me livelihoods depend on is inhuman.
Talking of which, I can't help but empathize with CFS investors many of whom I suspect took loans to own the Sh1.6B setup capital. How are the 22 gazetted stations going to service their loans? I think the SGR cargo debacle would've been avoidable of authorities engaged and consulted all stakeholders in the industry to avoid these inconveniences and I believe its never too late.
---
Kenya Insights allows guest blogging, if you want to be published on Kenya's most authoritative and accurate blog, have an expose, news, story angles, human interest stories, drop us an email on

[email protected]

or via Telegram
---
Petition To Stop The National Bank Of Kenya From Frustrating Customers Requiring Debtors To Pay Upto 50 Times The Principal Borrowed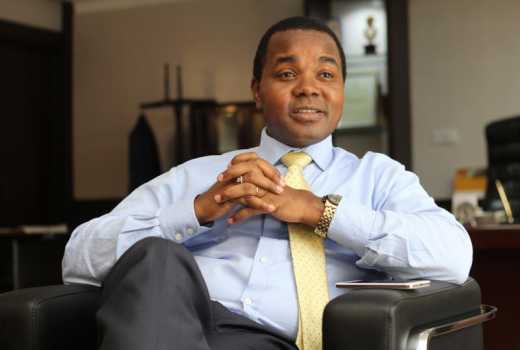 Gutted with Systems's operations, Humphrey Muchiri an ordinary Kenyan has kicked off a petition to force reforms in the banking system, "Banks have been FRUSTRATING and STEALING from Kenyans by requiring debtors to pay up to 50 TIMES the principal borrowed against the law." He writes.
This is in spite of Amendment No. 9 of 2006 of the Banking Act, which ushered in the application of the in duplum rule. This rule simply provides that banks only recover contractual interest that does not exceed the principal amount owing. At Section 44, the act clearly indicates that the amendment is retrospective, meaning that it is applicable to all loans including those that were issued before the change. Parliament's resolve to afford inviolable protection to ALL debtors is evident in myriad Hansard records.
Eleven years on, however, the impunity that parliament sought to arrest persists. The expectation was that banks would align their practices accordingly, and that any discrepancies in applying the law would be cured in Court. But this has not been the case.
Indeed, judges have taken care to calculate interest and enable consumers to redeem their properties. It is perplexing that the same banks whose unconscionable interests are nullified in court just proceed to do the same thing to the next consumers, and the vicious cycle of blatant theft and abuse continues. National Bank of Kenya and its debt recovery employees are the most notorious culprits here according to the petition.
The violence of this illegal, usurious practice is horrifying. Many Kenyans have lost and continue to lose their properties and millions of shillings because of this kind of impunity.
And since most of the debtors who are affected by this illegal practice are now old, many have gone into shock or simply died. The amendment sought to shore up the right to redeem one's property and prevent banks from bankrupting Kenyans just because they at one time needed and took loans.
Imagine being thrown out of property worth millions or even tens of millions just because of a Sh200, 000 loan that has miraculously shot up to Sh20 million. Imagine facing unscrupulous bankers bent on defeating consumers' protection under Section 44 and even going so far as skipping the need to issue redemption notices according to the Land Act. The distress and losses caused by this evil are unfathomable.
"Urgent actions are needed to end this evil usurious culture at NBK and other banks ONCE AND FOR ALL. Banks and their officials MUST understand that rights accrue to ALL Kenyans, not just the few who manage to go to court." Says the petition.
The precise requests of the petition to the relevant bodies and persons include:
the cancellation of all private treaties that customers have been induced into signing under duress and fraudulently thereby burdening them with hefty loans.
the cancellation of all redemption notices that mention ridiculous amounts whose only purpose is to defeat borrowers' right of redemption and strip them of their valuable property
the stoppage of all attempts to exercise the statutory power of sale until all consumers are notified of the correct outstanding amounts
that all bankers who have slapped consumers with unconscionable interests and failed to give them legitimate notices that uphold their right of redemption be held liable for their actions
that banks be forced to reimburse all Kenyans who have been prejudiced so far
that banks be forced to calculate interest in the letter and spirit of Section 44
that banks and auctioneers be forced to adhere to the Land Act, which governs the issue of redemption notices
that banks, their officials, and auctioneers be investigated with a view to punishing any malpractice and reimbursing all victims.
The expectation is that the petition will go a long way into transforming bank practices as well as safeguarding lives and property.
Have you been a victim of this scheme or have a story on any bank that you'd like to share and be published? Write to me on ([email protected])
---
Kenya Insights allows guest blogging, if you want to be published on Kenya's most authoritative and accurate blog, have an expose, news, story angles, human interest stories, drop us an email on

[email protected]

or via Telegram
---
Safaricom To Start Paying Handsomely Those Who Can Successfully Hack Into Their System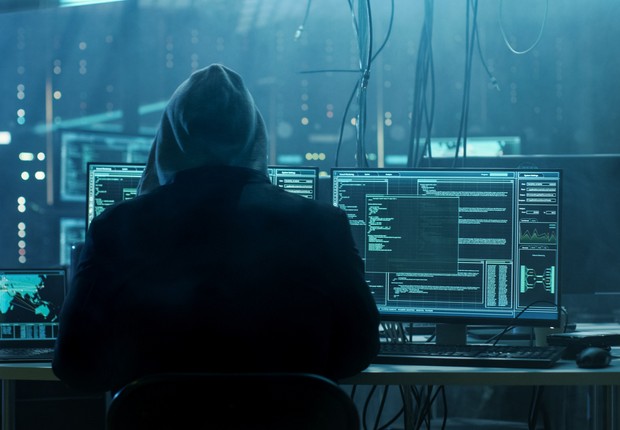 The target groups are university and college students, innovation centres like iHub and iLab, cyber security forums such as Africa Hackon, ISACA and Hackathons.
Through a partnership with HackerOne, a cyber-security company, hackers can submit bugs they may find in a confidential and responsible manner which will then be vetted and triaged by the HackerOne team independently.
"The reason for starting this program was to encourage hackers to report any bugs/vulnerabilities that they may find in Safaricom's products and services to Safaricom in a confidential and ethical manner instead of exploiting them or disclosing them to the public," said Thibaud Rerolle, Safaricom's Technology Director.
According to the firm if the issue is found to be valid, HackerOne will then forward it to Safaricom for confirmation before awarding the hacker for their effort.
Mr Rerolle said the award can range between Sh25,000 ($250) and Sh200,000 ($2,000) depending on the severity of the bug.
"The HackerOne platform is used by many Fortune 500 companies – the likes of Facebook, Google, Microsoft, Apple and even the US Department of Defence," said Mr Rerolle.
As of July 2018, HackerOne's network consisted of approximately 200,000 security researchers and had resolved over 72,000 vulnerabilities across over 1,000 customer programs and had paid over Sh3.1 billion ($31 million) in bounty rewards.
A report released by Serianu an IT services consultancy firm, showed that Kenya lost Sh21.1 billion to cybercrime in 2017, a 40 per cent increase from Sh15.1 billion in 2015.
This is a clear indication that hacking is becoming more widespread in the country and the amount of money lost to hacking is increasing rapidly.
Safaricom also wants to discover more bugs/vulnerabilities by taking advantage of crowd sourcing whereby the telco can leverage on the knowledge and skills of many ethical hackers locally and even globally instead of just relying on their own expertise.
Bug county programs are also generally more cost effective than hiring security consultants to do penetration testing.
This is because for bug bounty programs, you only pay for bug or vulnerabilities found unlike hiring security consultants who are paid based on man hours regardless of whether they find any bugs or vulnerabilities.
Serianu report stated that over 90 per cent of African companies are operating below what is called the "cyber security poverty line", which is a big concern.
This means that most companies in Africa do not have the basic security measures to deal with cyber security threats and this puts them and their customers at great risk of losing money or even their reputation as a company.
A good example is what happened to Facebook with Cambridge Analytica data breach that cost Facebook more than $100 billion (Sh10 billion) drop in their share price and eventually forced the CEO of Facebook to be summoned by the United States Congress and apologise to the public.
Sector players say the enactment of the Computer and Cyber Crime Bill 2017 was a big step for Kenya in cyber security as crime was not well defined and as a result, it was very difficult to convict anyone of a cybercrime.
They said the proposed Data Protection Bill 2018 is also another big step towards the right direction and is in line with global data privacy laws such as General Data Protection Regulation (GDPR).
"However, a lot more still needs to be done by the government and other institutions to reach the same maturity level in cyber security laws as other more developed countries," said Mr Rerolle.
"In 2017, the US passed over 240 cyber security related bills in various States so this goes to show you we still have a long way to go in Kenya and Africa in general," added Mr Rerolle.
---
Kenya Insights allows guest blogging, if you want to be published on Kenya's most authoritative and accurate blog, have an expose, news, story angles, human interest stories, drop us an email on

[email protected]

or via Telegram
---
Cytonn Investments Raises The Bar In Kenya's Real Estate Industry With Multi Billion Projects And Steady Growth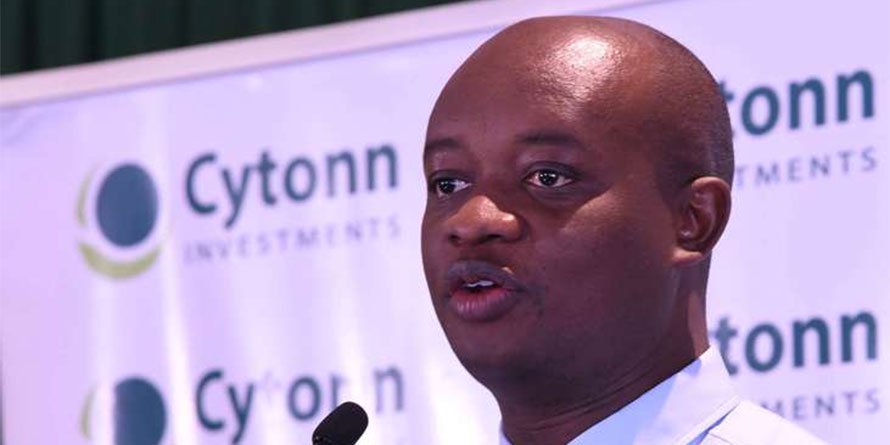 Real estate remains a preferred investment venture in Kenya and one needs excellent knowledge of the market and that's why investment firms are working around the clock to satisfy and give clients a top class treat.
Cytonn Investment, a young entrant into the industry is such that is cutting out a nitch with its rapid and steady growth commanding a firm grip in the wide pitch.
Investment firm Cytonn earlier this year  announced three fold growth in net profit to Sh398 million for the year ending December 31, 2017.
The 276.7 per cent rise in profit was up from 105.7 million recorded within the same period in 2016.
Cytonn attributed the sharp rise to a strong revenue growth arising from construction projects and the realization of gains from investment in the stock market.
The firms group revenue doubled to Sh1.01billion from Sh543.94 million announced in 2016, while that of the company went up to Sh193.4 million from Sh119.86 million.
The growth in total assets was driven by strong growth in the real estate projects under mandate, with Investment Property growing to Sh10.8 billion in 2017 from Sh8.9billion in 2016.
Investments in financial services through quoted Private Equity Investments delivered Sh342.1 million to the firm in revenue in 2017.
Cytonn prides of some outstanding Real Estate projects in the country that is making it a preferred investment firm in the new economy times. Some of the mega projects are as below:
1.Cytonn Towers
Cytonn Towers is a proposed iconic Mixed-Use Development on a 4-acre parcel in Kilimani, at the junction of Argwings Kodhek and Elgeyo-Marakwet Road, 10 minutes from Nairobi CBD. The development will be built to embody world class standards in destination real estate and is expected to be Nairobi's premier Business, Retail and entertainment, Hospitality and Residential address when complete.
2.RiverRun Estates
RiverRun Estates is a master-planned development to be undertaken on a 100-acre parcel located in Ruiru, Kiambu County approximately 7 Km from the Thika Superhighway and 1.5 km off Kiambu-Kamiti Road and falls within the precincts of both Tatu City and Migaa Golf Course.
The development has lots of green spaces, outdoor play areas and recreational facilities including swimming pools, a water park, access to a dam with a water frontage of 800m and clubhouse facilities. The residential units are in clusters to enhance community living and security within the units.
3.The Ridge
The Ridge is a comprehensive and luxurious mixed-use development located in Ridgeways, Nairobi approximately 10 km from the CBD, 300m from the junction of Kiambu Rd and the Northern Bypass, 5 minutes' drive from the Two Rivers Mall, the biggest shopping mall in East Africa, less than 5 minutes' to Windsor Golf Club and 10 minutes' from UNEP headquarters in Gigiri.
4.Taraji Heights
Taraji Heights is a comprehensive mixed-use development where style, nature, community living and convenience meet. Nestled in the scenic and serene environment of Ruaka, Taraji Heights is only 30 minutes from the Nairobi CBD, 5 minutes from the Northern Bypass and 10 minutes from UNEP headquarters in Gigiri. The development comprises 2, 3 and 3 bedroom apartments with a DSQ, a retail facility, a private clubhouse with a swimming pool, gym and spa and well-manicured gardens.
5.The Alma
The Alma is a comprehensive residential development with modern 1bd, 2bd, and 3bd apartments & impeccable finishing. The project is strategically positioned in the heart of the fast-growing Ruaka neighborhood. It is only a 20minutes drive from the CBD and 40 minutes drive during rush-hour. The adjacent suburbs Runda, Rosslyn and Muthaiga also make the location quite secure and attractive for investors.
6.Amara Ridge
Amara Ridge, an exclusive private gated community in Karen, is close to everything in Karen yet tucked away from it all. Conveniently located with easy access to Lang'ata Road and Ngong' Road, residents have an array of amenities to enjoy and events to keep their calendars buzzing with activity all year round.
7.Newtown
Newtown is an exceptional master planned development within the greater Nairobi Metropolis that once complete, will comprise of residential, commercial, educational, logistics, recreational & hospitality precincts. Newtown sits on approximately 1000 acres located in Athi River, Machakos County, approximately 10 km off Mombasa Road along Mutongoni Road. The development aims to provide a world-class city that will create a Live, Work & Play environment while creating traction for the area.
Cytonn has also received the go-ahead from the competition watchdog to buy Nairobi's luxury hotel-cum-furnished apartments vendor Wasini Resorts.
In last Kenya Gazette notice, the Competition Authority of Kenya said it had approved the sale, which will see Cytonn acquire 100 per cent shareholding in Wasini Resorts.
The Cytonn executive said there was a big opportunity for serviced apartments across Kenya to serve growing demand by short to mid-stay travellers visiting Kenya and the region.
Due to lack of a single furnished apartments' operator especially within Nairobi's Westlands, Kilimani and Upper Hill Cytonn has seen a huge investment opportunity.
Cytonn is undertaking a serviced-apartment development of its own in Westlands to complement similar homes in Ridgeways. More furnished apartments are also under development at the 35-floor Cytonn Towers in Kilimani.
The firm, through its real estate arm Cytonn Real Estate, has 10 ongoing residential and commercial projects reportedly valued at Sh82 billion. It is also the 5th largest shareholder in regional lender, NIC Bank.
---
Kenya Insights allows guest blogging, if you want to be published on Kenya's most authoritative and accurate blog, have an expose, news, story angles, human interest stories, drop us an email on

[email protected]

or via Telegram
---