Container Freight Station Owners To Lose Sh35B Investment In SGR's Cargo Debacle.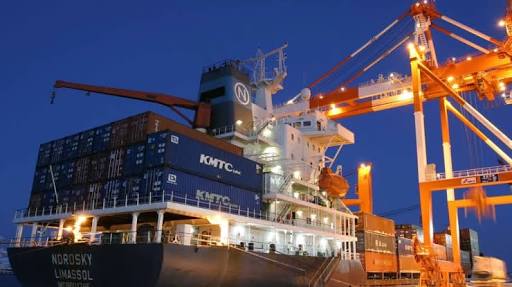 Across the world, rail transport dynamics are essentially market-driven, with the customer, and in the SGR case the cargo owners, having a major input. But the Kenya government last month directed that all imports coming in through the Mombasa port be transported by the SGR, setting off a round of protests from businesses.
Manufacturers, who make up a substantial number of the cargo business clientele, have also noted that outside of the storage costs, the train's ability to move bulk freight is limited. One of the main challenges they have is that the current line does not have the capacity to haul bulk cargo which disadvantages us. They are also at a disadvantage, especially that the last mile element is missing. The old meter gauge line offered direct access to heavy clients' bulk cargo.
At the port, CFS owners and the clearing and forwarding agents, say such orders will kill their business, as importers will have to liaise with new service providers to access the Embakasi ICD.
The authority's mandate is to maintain, operate, improve and regulate all scheduled seaports situated along the inland container depots. KPA a statutory corp was created under section 3 of KPA act ( cap 391, Laws of Kenya ) and was established on 20th January 1978. Over the years capacity constraints at the port of MSA have been a major hurdle in ports operation as cargo imports have always surpassed yard holding capacity against the backdrop of poor cargo offtake to the hinterland.
The CFS( Container Freight Station) came into operation a decade ago in a bid to ease congestion at Mombasa port, which saw ships charged for delayed cargo deliveries, and these costs passed on to clients.
Traditionally, importers negotiate with clearing agents to get at least a month of free storage of their cargo and this is what KPA and Kenya Railways need to address to attract the much-needed cargo. Within the KPA system, storage is a very expensive affair. For instance, the fine for a 20-day storage within the port is $2,100. You cannot attract importers by dangling cheap freight charges, then force them to pay high storage charges. It doesn't make business sense.
CFS business is made on volumes moved from port to customers' premises and that is why the government directive is hitting their bottom line hard. They attract clients by not only charging less for storage but also giving incentives. It is seamless when they work with clearing agents and it is this wholesome package that endears clients to them.
The investment of setting up a CFS is huge and applicants went through a tedious vetting process to comply with statutory requirements. Requirements are Minimum yard capacity of 4000 TEUs full cabro paved, standard perimeter wall required by KRA which we estimate the land size as 10 acres n above.
The modern facilities built by CFS operators have equipped modern office blocks for staff and resident government agencies and public amenities minimum four dedicated equipment for handling containers. The reach stackers of repute make, certified and locally inspected as required by authorities cost each ksh 75M, thats Sh300M investment. High massive masts for lights, security systems is a must requirement and must be handed over to KRA officers who are custodians of cargo at CFS and control entry and exit gates.
Also must comply with KRA requirement in relation to bonding, good in transit bond, warehousing, transit and security insurance among other translating to over ksh 15M annually. All the investments highlighted above over 1.6 billion. Its a cost each CFS paid to operate
All the CFS ' invested in trucking business to shunt containers from KPA within 48hrs as specified in the contract and take cargo xhook from vessel to allow quicker vessel turn around. Must invest in the communication system, control of documents through electronic data interchange (EDI) which puts all stakeholders handling cargo in the same wavelength and track info thru shared platform.
Combined, CFS has employed 8000 directly and in existing contracts with suppliers for their machines, office supplies, consultants, training institutions, security companies, cargo surveyors, cargo insurers among others. There are 22 gazetted CFS currently and are registered with KPA and are regulated by government agencies namely KPA, KRA, KMA.
CFS ' as an extension of port with public authority status, equipped with state of the art facility and equipment offers services of handling cargo, temporary storage of import, export loose cargo, motor vehicle, project cargo all carried and operated under customs control. In additional CSR programs initiated by CFS' including Scholarships, Internship programs, Built rehab centers, Support orphanage homes, Engaging locals teens & support their Football and other games are now all at stake should this business fail to materialize as it stands.
Most progressive countries give tax holidays and other incentives to their local investors yet we are killing ours. The MD of KPA advised the government on the need for CFS but they tried to use force but in only two days the yard at the ICD was full. The ripple effects of killing such an industry that me livelihoods depend on is inhuman.
Talking of which, I can't help but empathize with CFS investors many of whom I suspect took loans to own the Sh1.6B setup capital. How are the 22 gazetted stations going to service their loans? I think the SGR cargo debacle would've been avoidable of authorities engaged and consulted all stakeholders in the industry to avoid these inconveniences and I believe its never too late.
---
Kenya Insights allows guest blogging, if you want to be published on Kenya's most authoritative and accurate blog, have an expose, news, story angles, human interest stories, drop us an email on

[email protected]

or via Telegram
---
Airtel Kenya And Telkom Make Official Their Merger To Face Off Safaricom's Dominance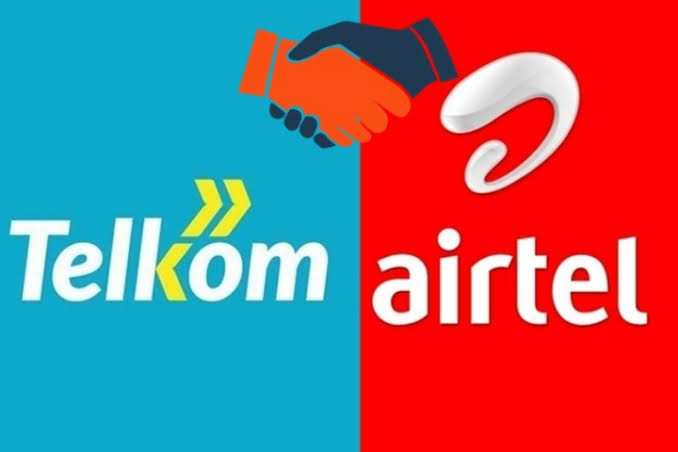 Telkom Kenya Limited and Airtel Networks Kenya Limited, today announced the signing of a binding agreement that will see the shareholders of the two companies enter into an agreement to merge their respective Mobile, Enterprise and Carrier Services businesses in Kenya to operate under a joint venture company to be named Airtel-Telkom.
Telkom Kenya Limited's real estate portfolio and specific government services will not form part of the combined entity. The final shareholding will be determined at the closing of the transaction. Telkom Kenya has the option of holding up to 49 per cent of that shareholding.
The merged company will be chaired by Telkom Kenya Limited CEO, Mr. Mugo Kibati while Airtel Networks Kenya Chief Executive, Mr. Prasanta Sarma, will be appointed Chief Executive Officer.
The finalisation and closure of the transaction is subject to approval by the relevant authorities.
Airtel Networks Kenya Limited (Airtel Kenya) and Telkom Kenya Limited (Telkom Kenya) will see no immediate changes to their operations which will continue as usual.
Similarly, there will also be no change to the current respective leadership and management, legal, organisational and staffing structures. Additionally, both brands: 'Airtel' and 'Telkom', as well as their respective products and solutions, will continue to co-exist. Similarly, service delivery to the respective companies' customers as well as engagement with all business partners of both companies will continue to operate as usual.
As per the agreement, both the partners will combine their operations in Kenya and establish an entity with enhanced scale and efficiency, larger distribution network and strategic brand presence, thereby enhancing the range and quality of products and service offerings in the market, and greater choice and convenience to the consumer.
The combined entity will see sustained investments in networks to further accelerate roll out of future technologies. The Enterprise and Carrier Services businesses will get a boost with a larger fibre footprint and increased number of enterprise customers – including both large corporations and SMEs who would have access to a diverse portfolio of world-class solutions.
Commenting on the agreement, National Treasury Cabinet Secretary, Mr. Henry Rotich said:
"This move is well aligned with the government's agenda to optimise the value of the assets that it holds in trust, on behalf of Kenyans, while cementing the country's position not only as a regional business hub but also as an international investment magnet."
ICT Cabinet Secretary, Mr. Joe Mucheru commented: "ICTs remain a vital link to achieving Kenya's economic goals and our national development agenda, particularly with respect to service delivery. Such mergers have had positive impact on the development of the sector and service levels to consumers in other markets. Similarly, we look forward to this merger leading to the introduction of new technologies and telecommunication products which will, in turn, support the growth of other business sectors of our economy, thereby spurring national production to meet the growing demand locally and beyond."
---
Kenya Insights allows guest blogging, if you want to be published on Kenya's most authoritative and accurate blog, have an expose, news, story angles, human interest stories, drop us an email on

[email protected]

or via Telegram
---
RBA Gives Cytonn Investment The Nod To Manage Retirement Benefit Schemes Funds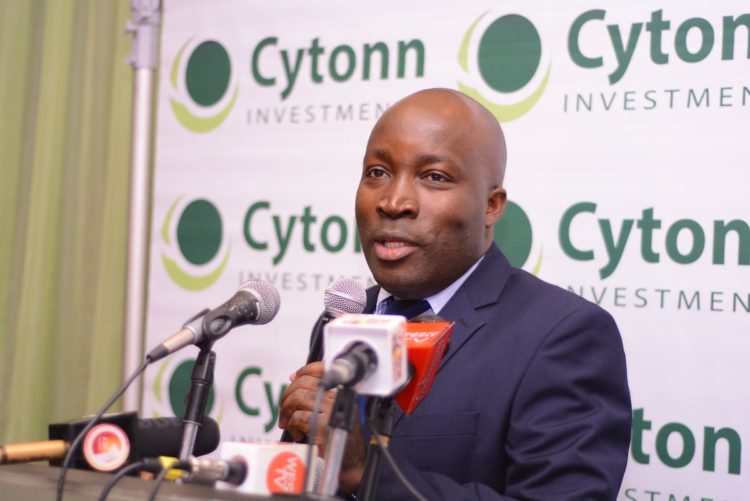 Cytonn Asset Managers Ltd (CAML) says it has been registered and authorised by the Retirement Benefits Authority (RBA) to manage retirement benefit schemes funds.
The Capital Markets Authority (CMA) also licensed CAML in March 2018. The Cytonn arm said it will "further grow its regulated products portfolio to include fund management services for retirement benefits schemes" following the nods.
"Despite the retirement benefits assets under management growing to about Sh1.2 trillion as of June 2018, only 15 per cent of Kenyans belong to a registered pension scheme and there is a vast opportunity to increase this," said Cytonn Asset Managers principal officer Maurice Oduor.
"With this licence, we look forward to adding value to the retirement benefits industry by reaching more Kenyans and enabling them to save for their retirement and securing their future."
According to Zamara, a pension fund administrator, pension funds only earned 9% p.a in the last year. The entry of Cytonn into the pensions industry brings high yielding products earning upto 18% p.a into the industry.
Cytonn Asset Managers earlier acquired Seriani Asset Managers Ltd.
---
Kenya Insights allows guest blogging, if you want to be published on Kenya's most authoritative and accurate blog, have an expose, news, story angles, human interest stories, drop us an email on

[email protected]

or via Telegram
---
With Sh2B Investment, Taaleri Set To Purchase 20 Per Cent Of Cytonn Real Estate Project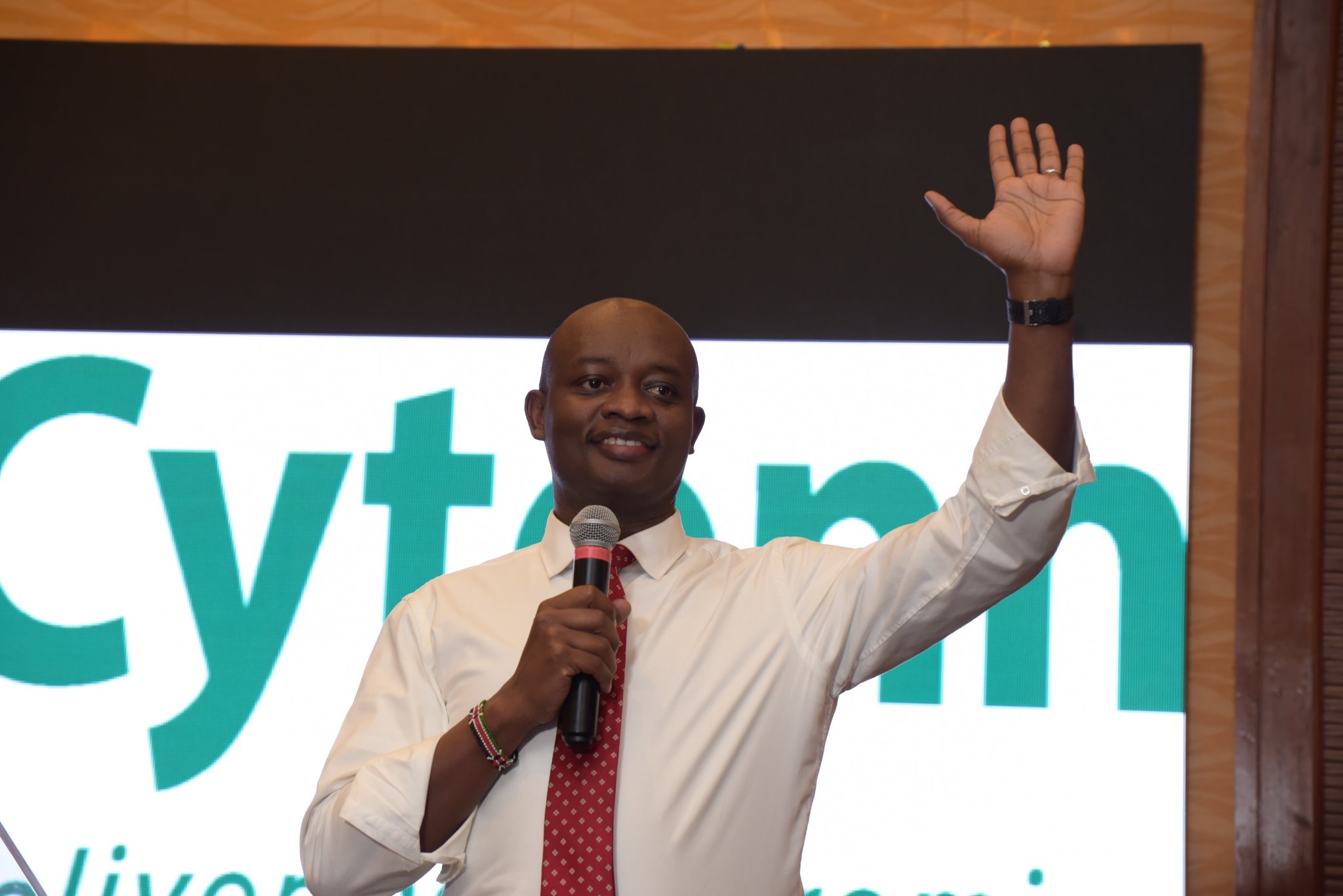 On 8th November 2018, Cytonn held a client cocktail meeting at the Nairobi Serena Hotel. The forum served as a platform to enable Cytonn celebrate the ongoing successful partnership with Taaleri, its institutional investor, while also providing an opportunity for Cytonn clients to interact directly with The Cytonn Board and Taaleri.
A section of attendees during the cocktail
"This forum is meant to celebrate the great milestone we have had in our relationship with Taaleri. It will be a platform to get to know what we are doing as Cytonn, The Board and Taaleri as well as get to respond to any questions our clients may have around the firm's governance," said Edwin H. Dande, Cytonn's CEO during the forum.
Edwin H. Dande, Cytonn's CEO
"With the continued attractive investment opportunity in Kenya and the region, and the committed team at Cytonn, Taaleri has this year invested a further Kshs. 2bn in our Real Estate projects, and are now looking to purchase 20% of Cytonn during our IPO," said Prof. Daniel M. Njiru, Cytonn's Board Chairman and Vice Chancellor at Embu University, during the forum.
Prof. Daniel M. Njiru, Cytonn Group's Board Chairman
He further said that, "The listing of Cytonn will only serve to increase our levels of governance, risk management, disclosure and transparency. As a Board, we are supporting Management on the listing, and would like to congratulate them for taking the firm to these heights."
Prof. Daniel M. Njiru also introduced members of the various Boards at Cytonn, which are The Cytonn Group Board, Cytonn Asset Managers Limited (CAML) Board, Cytonn Hospitality Board, the Special Purpose Vehicles (SPVs) Boards and The Cytonn Education Board.
A representation of The Cytonn Group, Affiliates and Special Purpose Vehicles (SPVs) Boards
Kati Salo, Taaleri Africa Team representative, reaffirmed the Cytonn – Taaleri partnership. "As a Risk Manager, I am confident about the risk position of the firm and I can sleep well knowing that my investments are in good hands," she remarked.
Prof. Daniel M. Njiru engaging with a client
.
---
Kenya Insights allows guest blogging, if you want to be published on Kenya's most authoritative and accurate blog, have an expose, news, story angles, human interest stories, drop us an email on

[email protected]

or via Telegram
---