Britam Vs Cytonn Investments Is It A Case Of Business Rivalry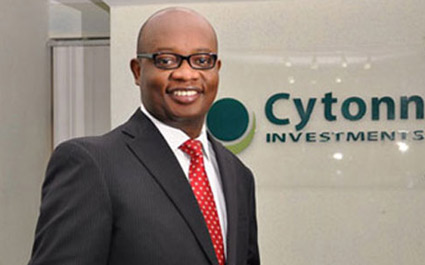 Justice John Mativo's ruling today to have the case between Britam and it's former executives to go on full trial, marks the start of a battle that has been floating in the courts since 2016 and one of the biggest corporate battles given that both are investment companies.
British-American Investments Company (Britam) had accused it's former managers Edwin Dande, Elizabeth Nailantei Nkukuu, Patricia Njeri Wanjama and Shiv Arora over alleged irregular sums from Britam-affiliated accounts to rival companies.
The former managers had challenged the decision by the Director of public prosecution (DPP) to have the case go on full trial as irrational or illegal and their rights infringed, but all these have been dismissed with the judge's decision to have the case go on trial court.
Britam had accused its former executives of wiring Sh1.16 billion out of Britam in five tranches to multiple accounts held by Acorn at Chase Bank and a further Sh2.78 billion to seven entities that are subsidiaries of Acorn.
I've come to notice the fraud cases were raised in 2016, two years after the executives left and formed another investment company;Cytonn which Dande one of the accused is the CEO. Being in the same field, one can't help notice sprinkles of business rivalry between the two based on the court arguments I've seen.
Based on records, the former managers had accused their employer,Britam of engagement in several illegalities such is illegally  using client insurance funds to purchase shares of Britam to rescue a failed IPO, they also claimed that they objected to using insurance funds under their management to purchase a failing bank – a transaction that led to loss of billions of shillings of investors' funds.
Also claimed they objected to failure to send statements or sending out-rightly misleading statements to investors in the unit linked products, we resisted being forced to put excessive funds into a bank where a relative of a Britam director worked, but what brought matters to a head was an attempt to have them take away from clients a Kshs. 5 billion portfolio, one that they had originated for clients, and gave to the group.
On leaving Britam, the managers were slapped with upto 7 different suits which later came down to two that are the subjects today. The suit was dropped against property development group Acorn and seven of its affiliates following an out-of-court deal.
Britam bought into Acorn in 2014 as the two firms agreed to partner on big-ticket real estate projects It is this joint venture between Britam and Acorn that was the source of a fallout that saw Dande, Ms Nkukuu, Ms Wanjama and Mr Arora exit Britam to found their own company—Cytonn Investments.
The two parties however fell out, with the insurer selling its stake in Acorn. This paved the way for Acorn to team up with a new partner, leading to its deal with Helios in the form of joint ventures.
While the courts have their say and the trial must go on regardless, there are basic questions in a layman's level that has caught my curiosity in this case. How could a fraud in the scale of Sh9.8b occur in a company just by few executives without knowledge of the senior management I'm talking about the board. You can't convince me if any fraud of that magnitude would happen then it would escape the top ranks knowledge, they're either complicit of flipping pages for own interests.
First off, the money Britam claims was illegally transferred was recovered through a different firm Acorn, logically, such a transaction cannot happen without the knowledge of the senior officials not unless Britam lacks the basic channels of operations in any major company.
In a petition filed by the former employees back in 2016, the Executives of Cytonn Investments claimed that their former employer, Britam, has been harassing them for founding a competing firm. In the petition, Cytonn Executives wanted Britam compelled to furnish it with a forensic audit report carried out on the fund manager's books, and a legal audit done on Britam's transactions to establish whether the disputed transfer of funds was illegal as claimed by the firm.
Mr Dande in that petition held that the sums Britam claims were illegally transferred by its former employees were already recovered from another firm Acorn Group. He said the Sh5 billion was transferred to Acorn's accounts with the knowledge and approval of top Britam officials.
Which brings me to my biggest concern, if Britam had clean hands, why haven't they provided these crucial documents that would easily help in solving the case in its infant stages? A forensic audit by an independent audit firm would unearth and ascertain if indeed a fraud occurred and who in the hierarchy was involved.
However, by delaying to do all these while pushing for the case to go on full trial I can't help but read malice in it and more so given the fact that the former executives have managed to put up a strong business rival in Cytonn that has scaled up in the markets. Reputation is key in these streets and one can easily exploit legal loopholes to damage one's image like being labeled a fraudster in a sensitive financial space as an investment firm is the last thing one would need and that a rival would want.
As the case now proceeds to full trial and I've seen the Cytonn CEO has accepted and is not challenging it so to prove his innocence in court, it is a win for Britam who now has the upper hand. The burden is on Cytonn who'll now have to sweat in convincing their customers that the suit is out of malice as they've persistently claimed.
However, while at it to prove and stamp their innocence, their reputation is now in jeopardy. But this is business and according to laws of power,big you find a chance to crash an enemy, you do it completely and Britam will have a sweet revenge on its former employees who thought they were 'smart' to put up a rival firm in penis measurement with their bosses.
---
Kenya Insights allows guest blogging, if you want to be published on Kenya's most authoritative and accurate blog, have an expose, news TIPS, story angles, human interest stories, drop us an email on

[email protected]

or via Telegram
---