Britam Vs Cytonn Investments Is It A Case Of Business Rivalry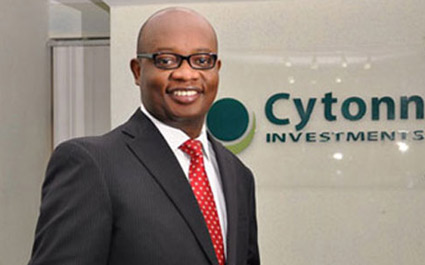 Justice John Mativo's ruling today to have the case between Britam and it's former executives to go on full trial, marks the start of a battle that has been floating in the courts since 2016 and one of the biggest corporate battles given that both are investment companies.
British-American Investments Company (Britam) had accused it's former managers Edwin Dande, Elizabeth Nailantei Nkukuu, Patricia Njeri Wanjama and Shiv Arora over alleged irregular sums from Britam-affiliated accounts to rival companies.
The former managers had challenged the decision by the Director of public prosecution (DPP) to have the case go on full trial as irrational or illegal and their rights infringed, but all these have been dismissed with the judge's decision to have the case go on trial court.
Britam had accused its former executives of wiring Sh1.16 billion out of Britam in five tranches to multiple accounts held by Acorn at Chase Bank and a further Sh2.78 billion to seven entities that are subsidiaries of Acorn.
I've come to notice the fraud cases were raised in 2016, two years after the executives left and formed another investment company;Cytonn which Dande one of the accused is the CEO. Being in the same field, one can't help notice sprinkles of business rivalry between the two based on the court arguments I've seen.
Based on records, the former managers had accused their employer,Britam of engagement in several illegalities such is illegally  using client insurance funds to purchase shares of Britam to rescue a failed IPO, they also claimed that they objected to using insurance funds under their management to purchase a failing bank – a transaction that led to loss of billions of shillings of investors' funds.
Also claimed they objected to failure to send statements or sending out-rightly misleading statements to investors in the unit linked products, we resisted being forced to put excessive funds into a bank where a relative of a Britam director worked, but what brought matters to a head was an attempt to have them take away from clients a Kshs. 5 billion portfolio, one that they had originated for clients, and gave to the group.
On leaving Britam, the managers were slapped with upto 7 different suits which later came down to two that are the subjects today. The suit was dropped against property development group Acorn and seven of its affiliates following an out-of-court deal.
Britam bought into Acorn in 2014 as the two firms agreed to partner on big-ticket real estate projects It is this joint venture between Britam and Acorn that was the source of a fallout that saw Dande, Ms Nkukuu, Ms Wanjama and Mr Arora exit Britam to found their own company—Cytonn Investments.
The two parties however fell out, with the insurer selling its stake in Acorn. This paved the way for Acorn to team up with a new partner, leading to its deal with Helios in the form of joint ventures.
While the courts have their say and the trial must go on regardless, there are basic questions in a layman's level that has caught my curiosity in this case. How could a fraud in the scale of Sh9.8b occur in a company just by few executives without knowledge of the senior management I'm talking about the board. You can't convince me if any fraud of that magnitude would happen then it would escape the top ranks knowledge, they're either complicit of flipping pages for own interests.
First off, the money Britam claims was illegally transferred was recovered through a different firm Acorn, logically, such a transaction cannot happen without the knowledge of the senior officials not unless Britam lacks the basic channels of operations in any major company.
In a petition filed by the former employees back in 2016, the Executives of Cytonn Investments claimed that their former employer, Britam, has been harassing them for founding a competing firm. In the petition, Cytonn Executives wanted Britam compelled to furnish it with a forensic audit report carried out on the fund manager's books, and a legal audit done on Britam's transactions to establish whether the disputed transfer of funds was illegal as claimed by the firm.
Mr Dande in that petition held that the sums Britam claims were illegally transferred by its former employees were already recovered from another firm Acorn Group. He said the Sh5 billion was transferred to Acorn's accounts with the knowledge and approval of top Britam officials.
Which brings me to my biggest concern, if Britam had clean hands, why haven't they provided these crucial documents that would easily help in solving the case in its infant stages? A forensic audit by an independent audit firm would unearth and ascertain if indeed a fraud occurred and who in the hierarchy was involved.
However, by delaying to do all these while pushing for the case to go on full trial I can't help but read malice in it and more so given the fact that the former executives have managed to put up a strong business rival in Cytonn that has scaled up in the markets. Reputation is key in these streets and one can easily exploit legal loopholes to damage one's image like being labeled a fraudster in a sensitive financial space as an investment firm is the last thing one would need and that a rival would want.
As the case now proceeds to full trial and I've seen the Cytonn CEO has accepted and is not challenging it so to prove his innocence in court, it is a win for Britam who now has the upper hand. The burden is on Cytonn who'll now have to sweat in convincing their customers that the suit is out of malice as they've persistently claimed.
However, while at it to prove and stamp their innocence, their reputation is now in jeopardy. But this is business and according to laws of power,big you find a chance to crash an enemy, you do it completely and Britam will have a sweet revenge on its former employees who thought they were 'smart' to put up a rival firm in penis measurement with their bosses.
---
Kenya Insights allows guest blogging, if you want to be published on Kenya's most authoritative and accurate blog, have an expose, news, story angles, human interest stories, drop us an email on

[email protected]

or via Telegram
---
Former Nairobi Deputy Governor Polycarp Igathe Named The New MD Of Equity Bank Kenya Ltd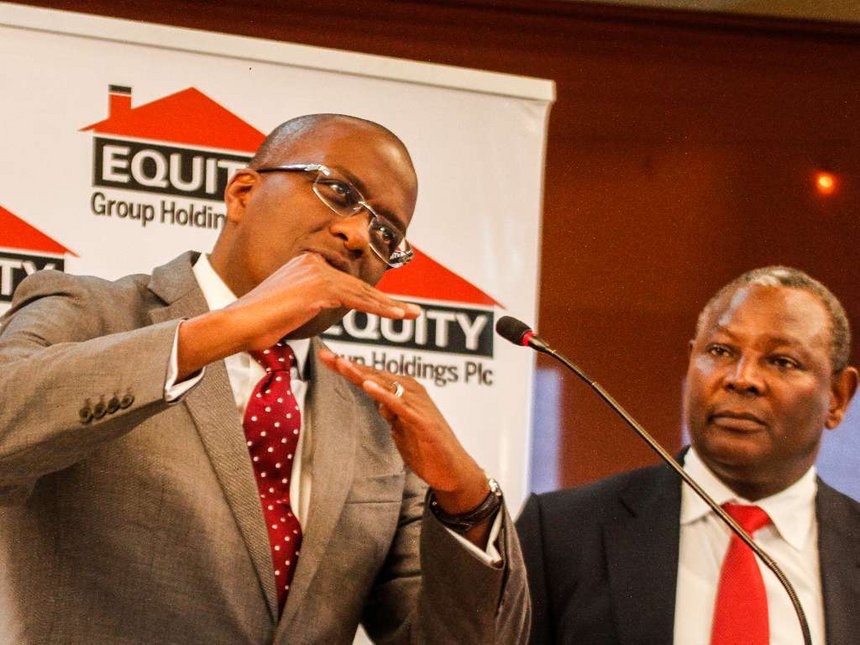 Nairobi 20th September 2018………Fives months after joining Equity Group Holdings Plc, Polycarp has been confirmed and named the Managing Director of Equity Bank Kenya. This marks the completion of the Group's strategy of separating the management of its subsidiaries from that of the Holding Company. Dr James Mwangi will now serve as the Group Chief Executive and Managing Director providing overall strategic direction and oversight to the Group.
Speaking while making the announcement, Dr Mwangi said "The Board has completed the process of separating the operations and management of the Kenya subsidiary from that of the Group and appointed Polycarp the Managing Director of Equity Bank Kenya. Polycarp's strong values and passion have enabled him to quickly fit well in the Equity Group organizational culture. He has distinguished himself as a results oriented and committed business leader who is Equity Bank is currently the largest bank in Eastern and Central Africa region with over 12.6Million customers, the largest in market capitalization and the second largest in balance sheet.
It is listed at the Nairobi securities exchange and cross listed in Uganda Stock Exchange and Rwanda Stock Exchange. It has banking subsidiaries in Kenya, Uganda, Tanzania, Rwanda, South Sudan and DRC. renowned for fostering productive partnerships with external stakeholders and customers, resulting in delivery of outstanding company results. He has taken over a very successful subsidiary and market leader. We believe he has the skills, competence, capability and vision to retain Equity Bank Kenya in its leadership position while taking it to the next level."
Equity Bank Kenya holds the lion share of the Group's business and contributes over 80% of the profitability. It is the first subsidiary of Equity Group Holdings Plc which has become a case study of excellence in growth management and transformation from a technically insolvent building society to a globally competitive bank. The Bank has been named the Top Banking Superbrand in Kenya for ten years in a row since 2007.
Moody's gave the bank a global rating of B2 with a Stable outlook same as the sovereign rating of the Kenya Government in 2017. Global Credit Rating Co. (GCR) rated the bank AA- for long-term and A1+ for short term, with a stable outlook reflecting the Group's strong competitive position in Kenya's banking industry in 2017-2018. The Banker Top 1000 World Banks 2018 ranked Equity Bank position 11 globally on Return on Assets, position 44 on Profits on Capital and position 35 on soundness or Capital Assets Ratio.
In 2018, The bank was recognized by the Banker Awards East Africa as the Best Commercial Bank in Kenya and East Africa, the bank with the Best Digital Offering in East Africa and the Most Innovative Bank in Kenya. The East African Business Council awarded Equity Group Holdings the Overall Best Regional Company in East Africa, 2018. The African Banker Awards 2018 feted Equity Bank as the African Bank of the Year while Euromoney awarded Equity Bank as the Best Bank in Kenya 2018.
In Kenya, the bank emerged the Overall Best Bank in the 2018 Think Business Banking Awards for the 7th year in a row. It also won across 22 award categories becoming the most recognized market leader in the country.
Kenya led in the implementation of the Group's digitization strategy that has seen the bank move over 97% of its transactions from the banking halls to self service digital banking tools. The bank pioneered in rolling out agency banking in the region, setting the pace for the other subsidiaries. The Group's social impact investments coordinated by Equity Group Foundation have benefitted immensely from Equity Bank Kenya's infrastructure which provides the Foundation with unrivalled implementation capability giving the Foundation a high return on investment.
About Polycarp Igathe
Mr Igathe is a highly accomplished corporate executive, seasoned in overseeing large commercial enterprises in the Fast-Moving Consumer Goods (FMCG) sector and with a remarkable track record of success in spearheading business growth and product development. Mr. Igathe has successfully served as CEO of leading blue chip corporate entities in Kenya and Eastern Africa, namely Coca-Cola SABCO, Africa Online, EABL, Haco Industries, Wines of the World, Tiger Brands International and Vivo Energy.
He has been elected, nominated, and appointed to serve as Non-Executive Chairman and Board member in several commercial and public-sector entities. Further, he has served as Chairman Kenya Association of Manufacturers (KAM); Chairman Petroleum Institute of East Africa (PIEA); Director & Trustee Kenya Private Sector Alliance (KEPSA); and Chair Board of Management at BG Ngandu Girls High School.
Igathe has served as Chairman Kenya Association of Manufacturers (KAM); Chairman Petroleum Institute of East Africa (PIEA); Director & Trustee of the Kenya Private Sector Alliance (KEPSA) and was the immediate former second Governor of the Nairobi City County. He brings his business networks and experience in the Eastern Africa private sector scene to grow the Equity brand in the corporate segment of the market.
Igathe is celebrated as a Warrior of the Marketing Society of Kenya (MSK), Savant of Marketing by Marketing Africa Magazine and as Savant of Policy Advocacy by the Kenya Association of Manufacturers (KAM). Igathe obtained a Bachelor of Arts degree in Economics & Sociology, from the University of Nairobi and is a graduate of the Strathmore University's Advanced Management Program (AMP) with IESE Business School in Spain. At the University of Nairobi, he was the national Chairman of AIESEC in Kenya, the International Association of university students interested in Economics and Business Management.
He was the second Deputy Governor of Nairobi County, under the devolved government before his resignation from the post in January 2018.
---
Kenya Insights allows guest blogging, if you want to be published on Kenya's most authoritative and accurate blog, have an expose, news, story angles, human interest stories, drop us an email on

[email protected]

or via Telegram
---
CBK Fines Standard Chartered Bank, Equity, KCB, Co-operative Bank and Diamond Trust Bank Kenya Sh392M For Laundering NYS Loot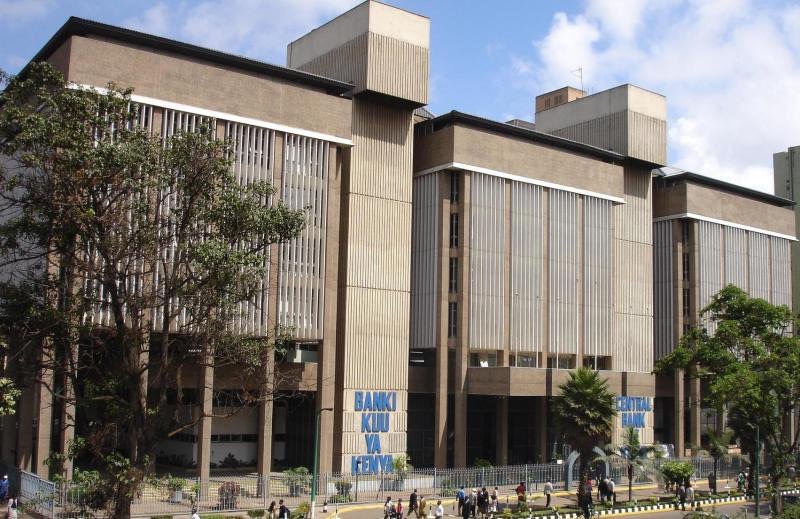 The Central Bank of Kenya (CBK) has, with other investigative agencies, been investigating banks that were used by persons suspected of transacting illegally with the National Youth Service (NYS). This followed the serious concerns that came to light in May 2018, related to the channelling of NYS funds.
CBK has announced  the conclusion of the first phase of the investigation of the banks that were used by these persons in transacting the NYS funds. The investigations prioritised banks that handled the largest flows, namely; Standard Chartered Bank Kenya Ltd, Equity Bank Kenya Ltd, KCB Bank Kenya Ltd, Co-operative Bank of Kenya Ltd, and Diamond Trust Bank Kenya Ltd.
The main objective of the investigations was to examine the operations of the NYS-related bank accounts and transactions, and in each instance assess the bank's compliance with the requirements of Kenya's Anti-Money Laundering/Combating Financing of Terrorism (AML/CFT) laws and regulations. Violations were identified, principally related to the following:
 failure to report large cash transactions,
 failure to undertake adequate customer due diligence,
 lack of supporting documentation for large transactions, and
 lapses in the reporting of Suspicious Transaction Reports (STRs) to the Financial
Reporting Centre (FRC).
CBK assessed monetary penalties for each of the five banks in accordance with the extent of the violations that were identified and pursuant to CBK's powers under the Banking Act and the Central Bank of Kenya Act. These penalties are detailed below.
Standard Chartered Bank Kenya Ltd who received Sh1.6B fined Sh 77.5M.
Equity Bank Kenya Ltd. Handled Sh886M, fines Sh89.5M
KCB Bank Kenya Ltd. Handled Sh639M and fined Sh149.5M
Co-operative Bank Kenya Ltd. Handled Sh263M and fined Sh20M
Diamond Trust Bank Kenya Ltd. handled Sh162M and fined Sh56M.
The second phase of the investigations will involve use of these findings by other investigators, inter alia, assessment of criminal culpability by the Directorate of Criminal Investigations (DCI) and the Office of the Director of Public Prosecution (ODPP). CBK has shared the findings with the relevant investigative agencies for their appropriate action. Further, an additional set of banks will also be identified and investigated.
---
Kenya Insights allows guest blogging, if you want to be published on Kenya's most authoritative and accurate blog, have an expose, news, story angles, human interest stories, drop us an email on

[email protected]

or via Telegram
---
JKIA Finally Achieves The Last Point of Departure Allowing Direct Kenya-US Flights Commencing October 28th With Kenya Airways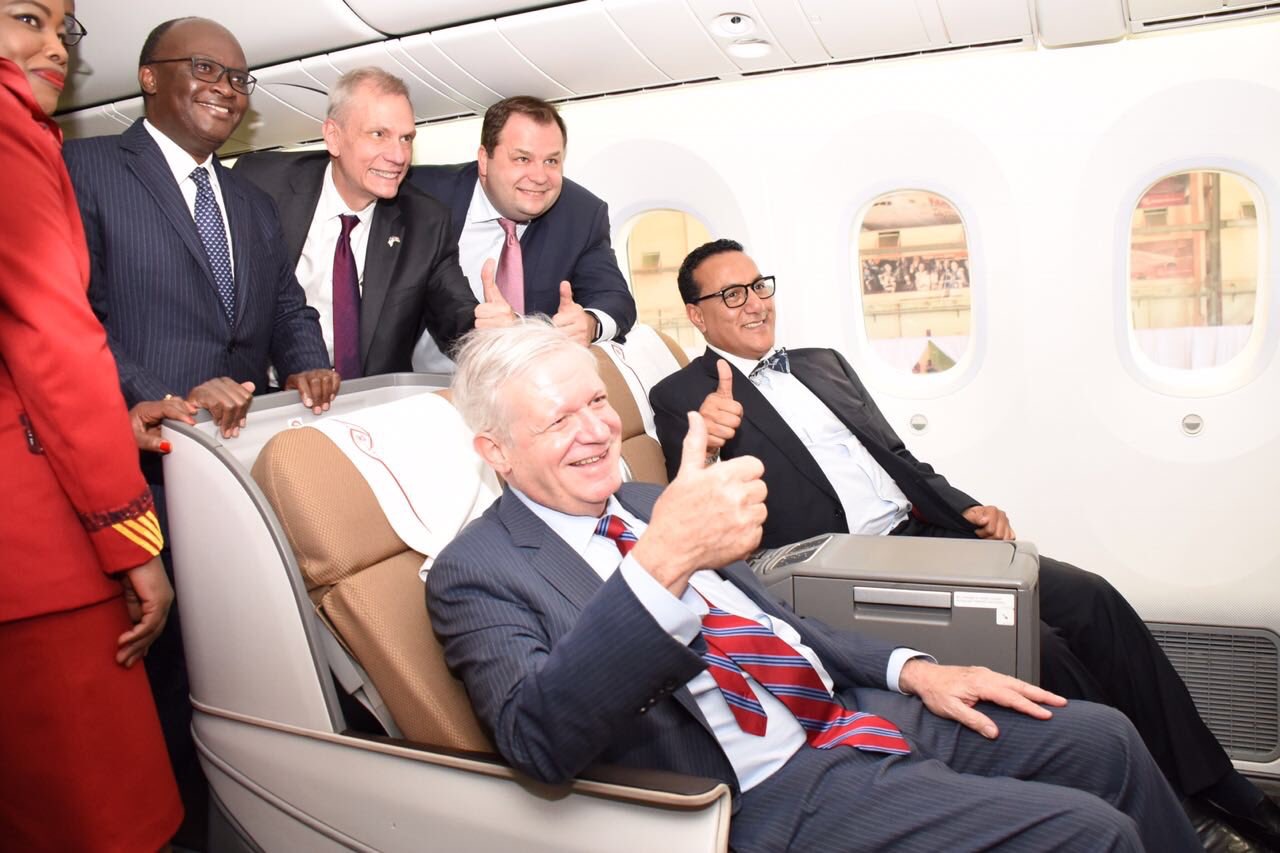 Following the announcement between President Uhuru and President Trump, JKIA has now achieved Last Point of Departure (LPD) status. This allows JKIA to facilitate direct flights between Kenya and the US.
Kenya's National Carrier Kenya Airways  will now fly directly to the US, presenting new opportunities for Kenyans in Travel, Trade and Commerce. The 1st flight is scheduled to depart on 28th of October 2018.
This is a major achievement for Kenya as JKIA becomes one of the elite  African airports to be certified as a last point of departure to the United States. JKIA is now poised to become the premier  hub in Africa." – KAA MD Jonny Andersen.
The good news is coming at a time when the national carrier is reporting a rather not so good news. Kenya Airways has made public its performance for the six month period ended 30th June 2018. Bottom line, the airline posted a loss before tax of Sh 4.035 Billion compared to Sh 5.6 Billion posted in a similar period last year.
The airline's total revenue increased slightly to Sh 52.1 Billion from Sh 50.6 Billion posted in the same period in 2017. Total operating expenses grew by about Sh 2.0 billion to Sh 53.2 Billion.
The airline's CEO Sebastian Mikosz noted that the increase in operating costs (14%) was mainly as a result of increased pressure on global fuel prices.
---
Kenya Insights allows guest blogging, if you want to be published on Kenya's most authoritative and accurate blog, have an expose, news, story angles, human interest stories, drop us an email on

[email protected]

or via Telegram
---