Britam Vs Cytonn Investments Is It A Case Of Business Rivalry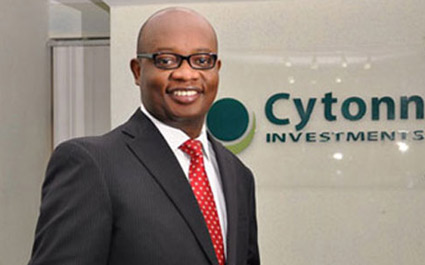 Justice John Mativo's ruling today to have the case between Britam and it's former executives to go on full trial, marks the start of a battle that has been floating in the courts since 2016 and one of the biggest corporate battles given that both are investment companies.
British-American Investments Company (Britam) had accused it's former managers Edwin Dande, Elizabeth Nailantei Nkukuu, Patricia Njeri Wanjama and Shiv Arora over alleged irregular sums from Britam-affiliated accounts to rival companies.
The former managers had challenged the decision by the Director of public prosecution (DPP) to have the case go on full trial as irrational or illegal and their rights infringed, but all these have been dismissed with the judge's decision to have the case go on trial court.
Britam had accused its former executives of wiring Sh1.16 billion out of Britam in five tranches to multiple accounts held by Acorn at Chase Bank and a further Sh2.78 billion to seven entities that are subsidiaries of Acorn.
I've come to notice the fraud cases were raised in 2016, two years after the executives left and formed another investment company;Cytonn which Dande one of the accused is the CEO. Being in the same field, one can't help notice sprinkles of business rivalry between the two based on the court arguments I've seen.
Based on records, the former managers had accused their employer,Britam of engagement in several illegalities such is illegally  using client insurance funds to purchase shares of Britam to rescue a failed IPO, they also claimed that they objected to using insurance funds under their management to purchase a failing bank – a transaction that led to loss of billions of shillings of investors' funds.
Also claimed they objected to failure to send statements or sending out-rightly misleading statements to investors in the unit linked products, we resisted being forced to put excessive funds into a bank where a relative of a Britam director worked, but what brought matters to a head was an attempt to have them take away from clients a Kshs. 5 billion portfolio, one that they had originated for clients, and gave to the group.
On leaving Britam, the managers were slapped with upto 7 different suits which later came down to two that are the subjects today. The suit was dropped against property development group Acorn and seven of its affiliates following an out-of-court deal.
Britam bought into Acorn in 2014 as the two firms agreed to partner on big-ticket real estate projects It is this joint venture between Britam and Acorn that was the source of a fallout that saw Dande, Ms Nkukuu, Ms Wanjama and Mr Arora exit Britam to found their own company—Cytonn Investments.
The two parties however fell out, with the insurer selling its stake in Acorn. This paved the way for Acorn to team up with a new partner, leading to its deal with Helios in the form of joint ventures.
While the courts have their say and the trial must go on regardless, there are basic questions in a layman's level that has caught my curiosity in this case. How could a fraud in the scale of Sh9.8b occur in a company just by few executives without knowledge of the senior management I'm talking about the board. You can't convince me if any fraud of that magnitude would happen then it would escape the top ranks knowledge, they're either complicit of flipping pages for own interests.
First off, the money Britam claims was illegally transferred was recovered through a different firm Acorn, logically, such a transaction cannot happen without the knowledge of the senior officials not unless Britam lacks the basic channels of operations in any major company.
In a petition filed by the former employees back in 2016, the Executives of Cytonn Investments claimed that their former employer, Britam, has been harassing them for founding a competing firm. In the petition, Cytonn Executives wanted Britam compelled to furnish it with a forensic audit report carried out on the fund manager's books, and a legal audit done on Britam's transactions to establish whether the disputed transfer of funds was illegal as claimed by the firm.
Mr Dande in that petition held that the sums Britam claims were illegally transferred by its former employees were already recovered from another firm Acorn Group. He said the Sh5 billion was transferred to Acorn's accounts with the knowledge and approval of top Britam officials.
Which brings me to my biggest concern, if Britam had clean hands, why haven't they provided these crucial documents that would easily help in solving the case in its infant stages? A forensic audit by an independent audit firm would unearth and ascertain if indeed a fraud occurred and who in the hierarchy was involved.
However, by delaying to do all these while pushing for the case to go on full trial I can't help but read malice in it and more so given the fact that the former executives have managed to put up a strong business rival in Cytonn that has scaled up in the markets. Reputation is key in these streets and one can easily exploit legal loopholes to damage one's image like being labeled a fraudster in a sensitive financial space as an investment firm is the last thing one would need and that a rival would want.
As the case now proceeds to full trial and I've seen the Cytonn CEO has accepted and is not challenging it so to prove his innocence in court, it is a win for Britam who now has the upper hand. The burden is on Cytonn who'll now have to sweat in convincing their customers that the suit is out of malice as they've persistently claimed.
However, while at it to prove and stamp their innocence, their reputation is now in jeopardy. But this is business and according to laws of power,big you find a chance to crash an enemy, you do it completely and Britam will have a sweet revenge on its former employees who thought they were 'smart' to put up a rival firm in penis measurement with their bosses.
---
Kenya Insights allows guest blogging, if you want to be published on Kenya's most authoritative and accurate blog, have an expose, news, story angles, human interest stories, drop us an email on

[email protected]

or via Telegram
---
With Sh2B Investment, Taaleri Set To Purchase 20 Per Cent Of Cytonn Real Estate Project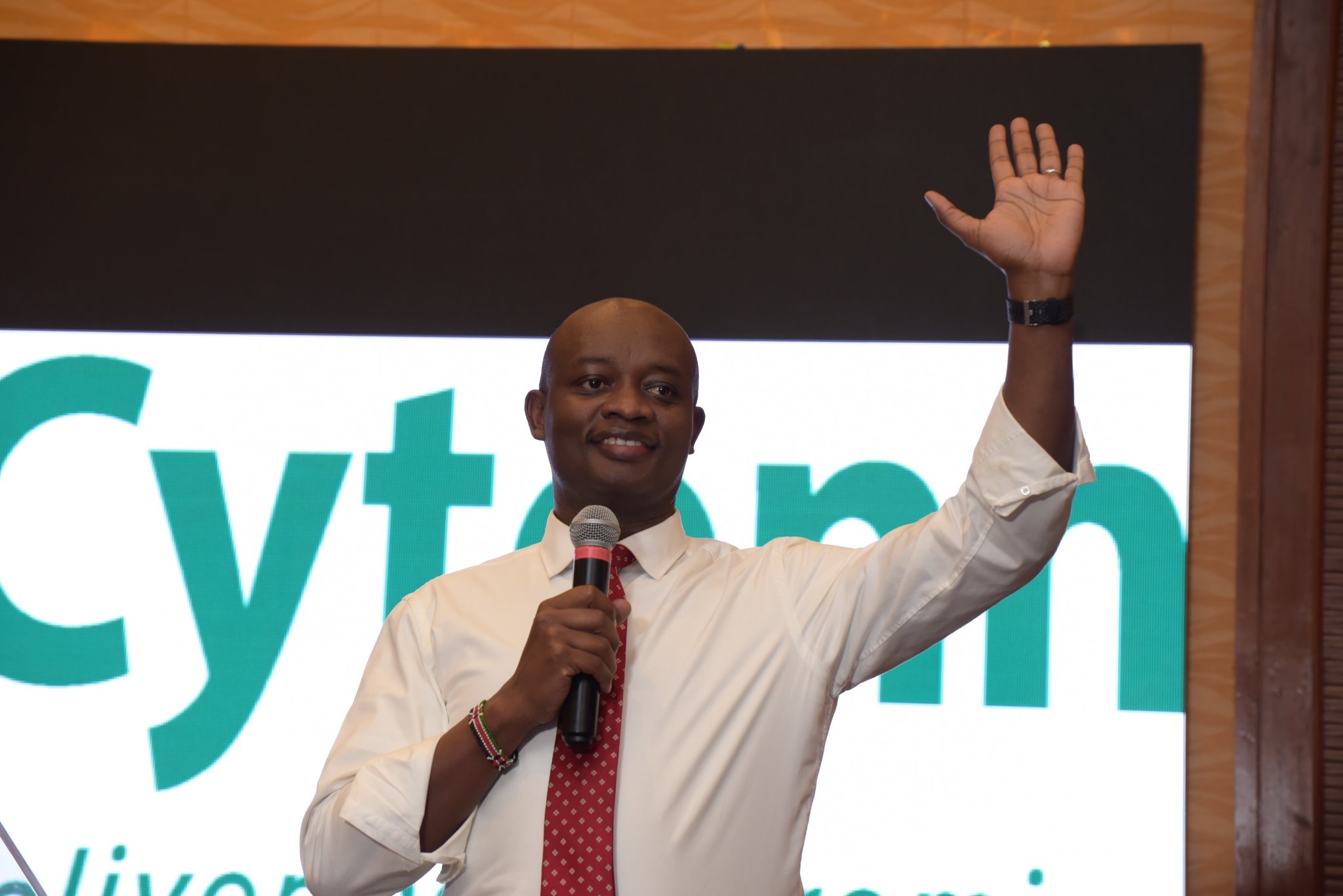 On 8th November 2018, Cytonn held a client cocktail meeting at the Nairobi Serena Hotel. The forum served as a platform to enable Cytonn celebrate the ongoing successful partnership with Taaleri, its institutional investor, while also providing an opportunity for Cytonn clients to interact directly with The Cytonn Board and Taaleri.
A section of attendees during the cocktail
"This forum is meant to celebrate the great milestone we have had in our relationship with Taaleri. It will be a platform to get to know what we are doing as Cytonn, The Board and Taaleri as well as get to respond to any questions our clients may have around the firm's governance," said Edwin H. Dande, Cytonn's CEO during the forum.
Edwin H. Dande, Cytonn's CEO
"With the continued attractive investment opportunity in Kenya and the region, and the committed team at Cytonn, Taaleri has this year invested a further Kshs. 2bn in our Real Estate projects, and are now looking to purchase 20% of Cytonn during our IPO," said Prof. Daniel M. Njiru, Cytonn's Board Chairman and Vice Chancellor at Embu University, during the forum.
Prof. Daniel M. Njiru, Cytonn Group's Board Chairman
He further said that, "The listing of Cytonn will only serve to increase our levels of governance, risk management, disclosure and transparency. As a Board, we are supporting Management on the listing, and would like to congratulate them for taking the firm to these heights."
Prof. Daniel M. Njiru also introduced members of the various Boards at Cytonn, which are The Cytonn Group Board, Cytonn Asset Managers Limited (CAML) Board, Cytonn Hospitality Board, the Special Purpose Vehicles (SPVs) Boards and The Cytonn Education Board.
A representation of The Cytonn Group, Affiliates and Special Purpose Vehicles (SPVs) Boards
Kati Salo, Taaleri Africa Team representative, reaffirmed the Cytonn – Taaleri partnership. "As a Risk Manager, I am confident about the risk position of the firm and I can sleep well knowing that my investments are in good hands," she remarked.
Prof. Daniel M. Njiru engaging with a client
.
---
Kenya Insights allows guest blogging, if you want to be published on Kenya's most authoritative and accurate blog, have an expose, news, story angles, human interest stories, drop us an email on tips.kenyainsights@gmail.com or via Telegram
---
Cytonn Opens Doors To The Public As They Unveil The Ridge Show House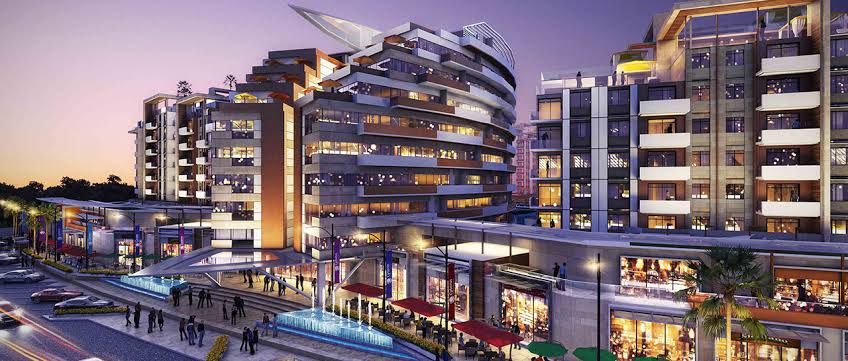 If you are looking for something to do this weekend, CytonnInvestments is holding an open day on Saturday for clients and members of the public on site at The Ridge.
The show house for the project will be unveiled, giving guests a preview of what the finished product will be like. Visitors get to sample the distinct and magnificent lifestyle development and ask the management questions on any issues about Cytonn's activities.
The event will run from 12 noon to 4 pm, so that clients have enough time to explore the site, view the show house, and interact with the management of Cytonn.
Alongside the open day, the company is offering a 5% discount for early buyers, which will run for a limited time. Interested guests are advised to sign up and reserve their slots before spaces run out.
This project was made for people who want to live in luxury and style, at surprisingly affordable rates. The list of amenities goes on and on, but I think the best part about it is the location. Imagine living just a few minutes from Windsor Golf Club, Two Rivers Mall, UNEP headquarters, and only 10 km from town!
The luxury project will have 1,2,3 & 3 bedroom apartments withdomestic servants' quarters (DSQ).
Just a few months ago, Cytonn handed over the Amara in Karen, another of its projects, which is currently 100% complete and sold, proving they have what it takes to deliver beautiful, exclusive homes that perceptive Kenyans can enjoy.
If you want to buy a home or to invest, this is your opportunity! You cannot afford to miss out. RSVP here.
---
Kenya Insights allows guest blogging, if you want to be published on Kenya's most authoritative and accurate blog, have an expose, news, story angles, human interest stories, drop us an email on tips.kenyainsights@gmail.com or via Telegram
---
Cytonn and Taaleri of Finland Enhance Their Partnership via Agreement for Subscription of 20% Cytonn Stake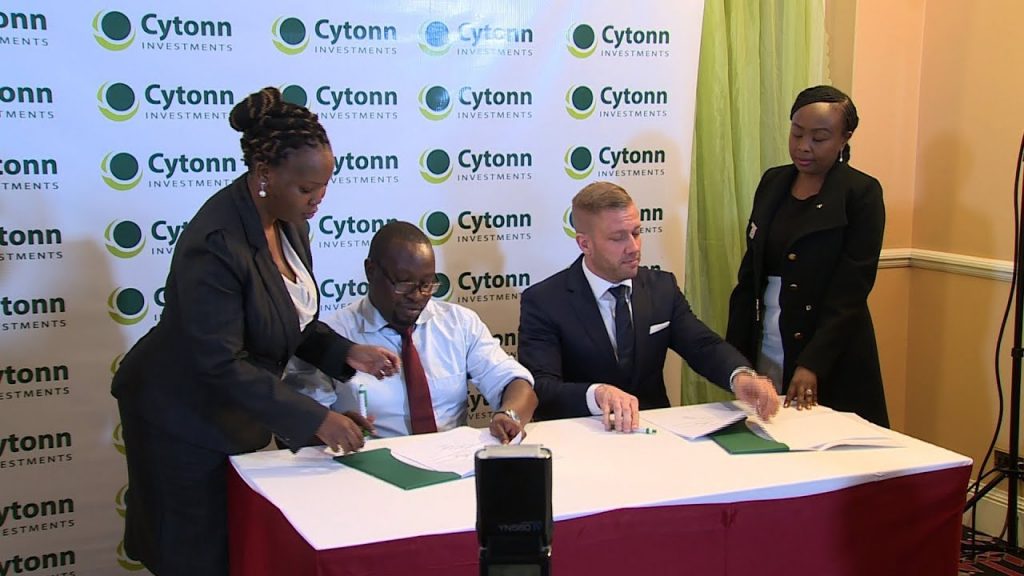 Cytonn Investments Management Plc ('Cytonn'), the leading alternative investment management firm in the East African Region, has today entered into a transaction with its leading institutional partner, Taaleri of Finland, whereby Taaleri has acquired the option to subscribe for up to 20% of Cytonn. Upon consummation, the transaction enhances the Cytonn & Taaleri relationship beyond project finance to shareholding.
This will be the 5th time the Finnish firm will be investing with Cytonn, having already committed over Kshs 5.0 bn towards projects and investments with Cytonn, namely The Alma, The Ridge, Situ Village and Amara Ridge, which has already been delivered to homeowners. In addition to their investments, Taaleri has already successfully received back its investments from Amara Ridge and The Alma, underlining Cytonn's commitment to deliver above-average returns in real estate for global institutional investors.
Taaleri is a financial group, whose parent company Taaleri Oyj's shares are listed on the NASDAQ stock exchange. Taaleri manages investments worth Kshs 813 bn and provides funding in the capital-intensive real estate sector in Africa through two Africa dedicated real estate funds.
Speaking at the signing of the agreement, Edwin H. Dande, CEO of Cytonn Investments, noted that "We are thankful to Taaleri for the continued support they have shown to the Cytonn brand. This transaction is important for two reasons; first it affirms market confidence in our brand and unique business model, and second it provides a strong anchor investor as we prepare for our IPO, which we hope to complete next year, either at a local or global exchange. We have already engaged with two sets of transaction advisors, in Nairobi and London, to explore a local listing either at the Nairobi Securities Exchange, NSE, or a listing at the London Stock Exchange, LSE, respectively. The ultimate listing jurisdiction will depend on valuation, investor interest and ease of listing. We also hope to broaden our partnerships by bringing on board one additional local or global anchor institutional investor at the IPO."
Speaking at the signing, Mr. Juhani Elomaa, CEO of Taaleri Group, who recently visited Cytonn's real estate projects noted that "Taaleri and Cytonn are now in their fifth year of partnership, and Cytonn remains our trusted partner for deploying capital to the East African Region. Through Cytonn, Finnish Pension Funds and Investors have not only earned attractive returns that are not available in the developed markets, but we have contributed to growing the Kenyan economy, creating jobs, and driving the deepening of capital markets through structured finance transactions. The share options agreement for a 20% stake is an opportunity to deepen the relationship beyond project finance to shareholding."
Cytonn Investments Management Plc is an independent investment management firm, with offices in Nairobi – Kenya and D.C. Metro – U.S.l and are primarily focused on offering alternative investment solutions to individual high net-worth investors, global and institutional investors and Kenyans in the diaspora interested in the high-growth East-African region. They currently have over Kshs 82.0 billion of investments and projects under mandate, mainly in real estate.
Cytonn Real Estate is Cytonn's development affiliate, which is focused on developing institutional grade real estate targeted at specific institutional, high net-worth and Diaspora investors. Collective, Cytonn Investments and Cytonn Real Estate manage over Kshs 82.0 billion of real estate projects.
---
Kenya Insights allows guest blogging, if you want to be published on Kenya's most authoritative and accurate blog, have an expose, news, story angles, human interest stories, drop us an email on tips.kenyainsights@gmail.com or via Telegram
---