Andrew Kamau Muhiu The Unmentioned Banda Homes Founder Has A Long String Of Fraud Deals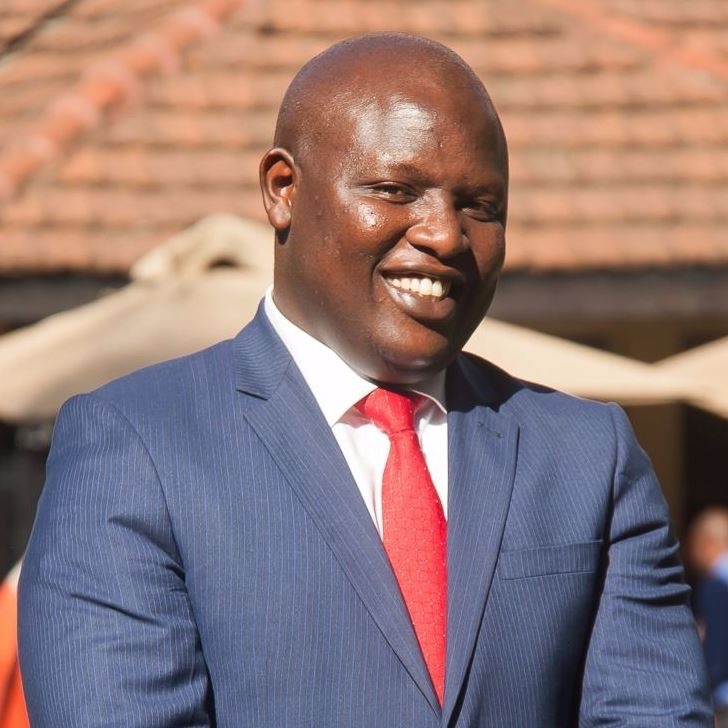 In early 2015, Ms Roseteller Okubo and her husband Yufnalis Okubo, both directors of Malcedian Properties Ltd, spotted an advert on off-plan housing schemes in a local daily, and they could not resist the lucrative prospectus. Dinara Properties Ltd had advertised their Mazuri Side I apartments, with two bedrooms going for Sh2.7 million each, off-plan.
Mrs Okubo took it upon herself to conduct due diligence. She first visited the site of the project in Thika town and then selected two of the houses on off-plan through the aid of a salesman, Mr Joe Gichuki, who was among the sales people working for the company back then.
"I personally visited the project site called Mazuri Side I in Thika near Ananas Mall. It was initially going for Sh1.5 million off-plan. But when I went to enquire, I was informed by Mr Gichuki that it had been sold out. But he also explained that one of the then two Dinara Properties Ltd directors; Mr Wachira Muguku had his three apartments within the project and he was willing to sell each at Sh2.7 million," says Ms Okubo.
"Ten of the 168 units had been set aside by the two directors as personal houses, which they could dispose of at own will," says Mr Gichuki. His statement is confirmed by Mr Muguku, who says that together with Mr Andrew Kamau, they in 2015 agreed to set aside entire floor of six two-bedroom houses — each three — that they could sell or retain individually. They later added two more such that each owned five two-bedroom units.
With this information, Ms Okubo proceeded to the offices of Dinara Properties Ltd in Westlands, where she met both Mr Kamau and Mr Muguku. "I was convinced that they were genuine. After paying Sh2.8 million for the first unit by end of May 2015, I requested for the second unit and Mr Muguku agreed. I started paying Mr Muguku another Sh2.7 million from July 2015 to January 2016," she says.
Mr Muguku explains they had each set aside their five houses so as not to run down their then young company.
"We were collecting customer deposits through the sales people, and because we were new and had some financial challenges, we decided that both of us could own those houses individually so that we could dispose them of at will. This way, we avoided getting any money from the company for own use or touching the deposits fund," explains Mr Muguku.
Each of the directors was to use their individual accounts because the houses were directly-owned, says Mr Muguku. "That is why this client, just like the other three, paid to my personal bank account. Mr Kamau too, sold his and the money was paid to him directly, and not Dinara Properties Ltd," says Mr Muguku.
Even after Mrs Okubo had settled all the payments in early 2016, a communication breakdown arose in early 2017. "Mr Muguku refused to pick my calls and after many unanswered calls, I looked for the salesman — Mr Gichuki — who had introduced me to Dinara. He gave me Mr Muguku's alternative number and when I called, he picked up and gave me so many excuses. This was in March 2017," she says.
Further, Mr Muguku informed her that he had separated with Mr Kamau. Mr Muguku confirms that he is no longer a director of Dinara Properties Limited. "In December 2016, I moved to my own company, Tehilah Holdings Ltd. I relinquished my control of the company accounts, although I still maintained my shareholding until October 2016," says Mr Muguku.
Signed documents
He adds that he has maintained communication with Dinara Properties to follow up on his clients. On the other hand, the salesman points an accusing finger to Mr Kamau. "After a while, Mr Kamau started saying he did not know how the houses were sold, yet he was in the office when the documents were signed."
Mrs Okubo notes that around May 2017, Mr Muguku assured her she would still get her two apartments since he had acknowledged with Dinara that she paid for the two flats. "Several weeks later, he advised that I go to Dinara and give them my full details so that I could be given my flats," Ms Okubo narrates.
"But on getting there, Mr Kamau demanded that I must produce evidence that I had paid. I gave him the sales agreement, which acknowledged payment to Dinara, and had been signed by both of them as directors. When he realised I had all evidence, he told me Mr Muguku had to confirm in writing that indeed I had paid. Mr Muguku wrote me a letter to confirm this. Up to today, they have refused to hand over the two flats," she says.
Copies of the sales agreement documents between Roseteller Okubo and Yufnalis Okubo, and the then two directors of Dinara — Mr Muguku and Mr Kamau. Signed on different dates, the documents, sealed with company stamp, indicate that each of the directors confirmed receipt of a total of Sh5.4 million for the two apartments; C8 and C9.
"She paid. Even the accountant at Dinara knew that the units had moved from the hands of Mr Muguku to Ms Okubo," says Mr Gichuki.
Asked to explain the turn of events, Mr Muguku said since the 10 units belonged personally to the directors, and not Dinara, it would not have been wise for the money to pass through the company's accounts as it would cost them more in taxes.
Mr Kamau maintains that Ms Okubo had paid the money to an individual account — Mr Muguku's account — instead of paying to Dinara Properties. "The payment was not receipted by Dinara, and it is not in our accounting system. We never received any money from her, and we have no records in our accounting systems to show that she paid any money. I am still waiting to receive that payment," said a furious Mr Kamau when he visited Nation offices.
But the then salesman at Dinara, who directly handled Ms Okubo as his client, refutes Mr Kamau's claims. "This is in contradiction to the earlier arrangement where each of the directors had communicated to the sales persons about selling their 10 individual units. The money was paid to their individual accounts," says Mr Gichuki.
Mr Kamau also denies having ever signed the agreement of purchase documents in the office although Mr Muguku, Ms Okubo and Mr Gichuki say he was present. He says that when the two agreements were being signed, he was on sick leave.
But when questioned further, Mr Kamau cannot explain the duration when he was on sick leave, or the name of the hospital where he was treated. "I was on leave when a pile of documents were brought to my house for me to sign," he says.
Resolve matter
When asked whether he read through the documents and noted that particular land purchase by Ms Okubo, he says: "I was just signing. You see, when it is someone whom you have done business with for years, you cannot even suspect anything fishy with them."
But Mr Muguku maintains that his then co-director did not sign the two purchase agreements in duress or ill-health, but while in his office in the presence of Ms Okubo, Mr Yufnalis, and Mr Gichuki. "Mr Kamau signed both sales agreements on different dates — not even as a witness. He signed as a director of Dinara," says Mr Muguku.
Interestingly, there is no contention about the other privately-owned three houses that Mr Muguku had sold through a similar arrangement. "Why these two?" Asks Mr Muguku.
He now suspects foul play from a business partner. "We have transacted business worth hundreds of millions of shillings with Mr Kamau. We have grown together from humble means, why this one?" He asks.
But according to Mr Gichuki, this is a small matter that Mr Kamau and Mr Muguku can sit down and resolve. "But for them to be able to do this, there must be honesty," says Mr Gichuki, who has been following the matter for Ms Okubo.
At the time of investigating the matter, both Mr Muguku and Mr Kamau asked for some time to meet their estranged clients — Ms Okubo and Mr Yufnalis to resolve the matter amicably. Eight months down the line, the matter is yet to be resolved. Unsure of when to get redress, Ms Okubo is contemplating moving to court.
"I have a feeling that more people out here might have lost money the same way, and they could be suffering in silence. This includes some of the people that I had introduced to the said developers," laments Ms Okubo.
Andrew Kamau is said to be the ghost owner of Banda Homes which metamorphosed from Dinara. Even though the two operates independently on paper, they're interlinked with Kamau.
---
Kenya Insights allows guest blogging, if you want to be published on Kenya's most authoritative and accurate blog, have an expose, news TIPS, story angles, human interest stories, drop us an email on

[email protected]

or via Telegram
---