70-Year Old Retiree Finds Her Sh1.3M Pension Funds Emptied At Standard Chartered Bank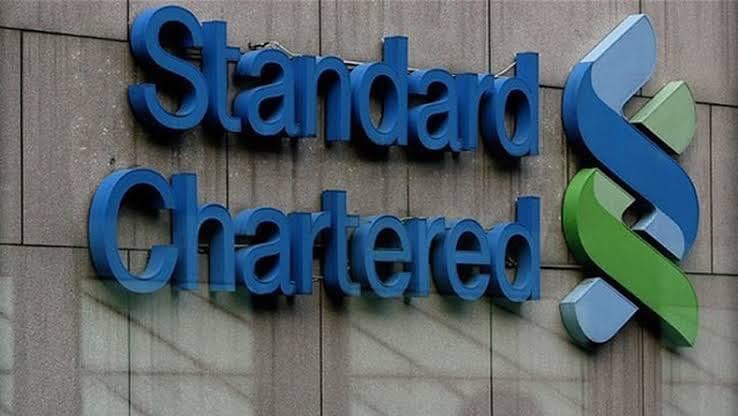 A 70 year old  Stanchart account older woke up in shock after her account 0100319393600 (Harambee Avenue branch) with Sh1.370,000 was emptied in a suspected internal fraud.
Taking on his social media to highlight the fraud, the woman's son on the whistleblower page Buyer Beware, expressed his disgust on the unfortunate event that now threatens the woman who's been retired for over 15 years in sinking to extreme poverty.
"My mum who is 70 years, and whose account is account 0100319393600 (Harambee Avenue branch) found her account emptied of her pension funds of Kes. 1,370,000 on 4th September, 2020, through suspected internal collusion. Whenever she has tried to contact Stanchart, they refuse to talk to her. Keep note that this is a 70 year old who retired over 15 year ago and who is now financially destabilized and has to operate by borrowing funds to survive from relatives, while she had organized her finances. Where is the fiduciary responsibility for this pensioner! Does Stanchart have a heart or even care?" Reads the post.
Another user Rube Kei commented, "in my 20yrs banking experience I joined Stanchart after Absa, done almost all banks except Co-op and my two yrs at Stanchart have only had quick salary clearance as the only positive. I missed a business deal because of their delays to process a loan as promised, another time was travelling and was applying for credit card and travel insurance the buggers messed me big time. I regret ever contemplating them after being victim of the September massive fraudulent online banking cases.and they are so non chalant about it. Just PR gimmicks of cases are thoroughly investigated.was waiting for their India based team to call as promised then pwafff they send an email absolving themselves of blame yet nobody called. Been asking for log in trail,they snob ALL forms of communication.
"Sometime in 2016, I have opened an account from thank bank and the employee made my account kind of shared account and he created second debit card. he made mistake and they have sent the second card to my posta. i have complained to the bank and they did nothing that bank are thieves also equity i heard there is some problem though i cannot proof that or have seen someone." Hamza Abdirahman also reacted.
"Personally after they gave my partner my account details…statements..what goes in and out I had to opt out.i went there so manager at harambee avenue wrote letter and emails as advised however invain..since then I closed all accounts….I was really devasted and frustrated." Wrote Cess Mwowe.
"So there is a day they woke up n deactivated my account without my consent, have you ever gone to the supermarket to buy stuff, try swiping your card n you are told the acc is invalid?I think that was a red flag but I had not heard anything negative from them but now am more than convinced cz my case is still being looked into 4 months later. It was a whole branch manager who deactivated my account, sameer branch which is not even my branch. I went there to launch my complaint n she was like I was there in February n requested them to deactivate the account, I had not visited any bank since last year September,I requested for CCTV footage but I gauze they are still looking into it. They apologised n I was ok." Juddie Mossie commented.
"I bank with standard chartered and am not considering closing my accounts show me a bank without negativity attached to it, every place has protocols. It's sad she lost her money but am sure she'll get sorted." Wrote Lilian Lewis.
"Two weeks ago a lady lost money at stanchart after receipt of a phising email about changing passeord or something,let them pay this pensioner because they did not protect customer data, how were the customer emails acquired by third party so that the hackers could send the phising emails? Inside job it is!"Essie Tiko reacted.
The bank recently laid off over 200 employees as Covid-19 continues to hit hard businesses and livelihood.
Employees in the management roles and unionisable staff were among the people who were affected in the restructuring exercise in line with the bank's digitization strategy which began in 2016.
The lender said that employees sent home represented 14.3 per cent of the bank's workforce of 1,397.
The bank also upgraded its internet, video and mobile banking services as well as its Automated Teller Machines (ATMs) in its effort to transition to digital banking services, which have significantly reduced visits to banking halls and gained more prominence with the Covid-19 pandemic.
"In the circumstance, the bank intends to declare redundant the employees whose roles fall off as a result of the restructuring.
"The impacted employees who are both in management and unionisable cadre are 200 in the retail banking, corporate banking, operations, technology and support departments," the statement read in part.
The bank acted on the layoff exercise after the expiry of a one-year period in which the organization was barred from firing its employees following the merger of NIC and CBA.
It has already sent notices to affected employees and will take effect at the end of this year.
The employees have been offered one month's salary in lieu of notice, pay for accrued leave days at the time of termination and severance pay at the rate of one and a half months per year of service.
The bank's net profit has significantly dropped by 31.2 per cent to Sh3.2 billion due to Covid-19 pandemic that has hit hard the economy.
Standard Chartered Bank Kenya is the second bank in the country to fire employees, after the NCBA Group sent employees a few months back.
---
Kenya Insights allows guest blogging, if you want to be published on Kenya's most authoritative and accurate blog, have an expose, news TIPS, story angles, human interest stories, drop us an email on

[email protected]

or via Telegram
---