Sleepy Kenya National Union of Medical Laboratory Officers (KNUMLO) Being Led By Cool-Kids.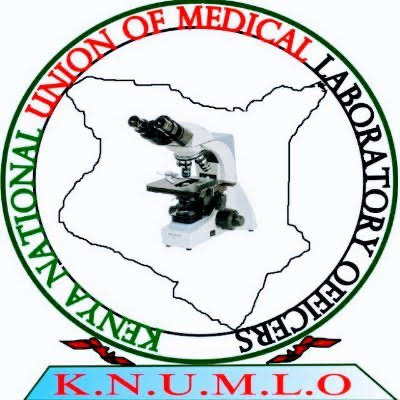 With Kshs 500/- monthly subscription by its nationwide members, knumlo hasn't shown the favor of reciprocating back the fruits of the seeds down by members.
The union has had zero sensitization to enjoy accomodation of all new and old MLOs in the field. This questions the seriousness, aggressiveness of the office and how misplaced their  priorities are.
Statistics show that majority of MLOs in the field market inclusive of recent graduates aren't aware of 5 year old KNUMLO but the old engine AKMLSO since AKMLSO is what is taught in school when reality in outside world —it's dead rotten with maggots and has no clinical significance.
Like one among my favorite personalities, Thomas Sankara said, "It took the madmen of yesterday for us to be able to act with extreme clarity today. I want to be one of those madmen. We must dare invent the future."
KMPDU madmen like Ouma Oluga, Daisy Korir made KMPDU what it is today to the extent of being imprisoned in maximum prison in 2017. Apparently KNUMLO has no madmen to secure the brighter future tomorrow but cool kids who enjoys the comfort of office set up and title of their positions.
How many MLOs would want to be the madmen today if called upon?
In frontline, I would want to. In the spirit of solidarity.
Call me power hungry, illusionary or whatever you'd like to perceive of me in the negative way but am out on my feet standing and not on my knees begging to defend the dignity, power, ethic and rightful share of MLOs and better life for my family tomorrow. I want every innocent MLO to enjoy back the value of their hard-work and recover with profit burdening medical school fees. Call me the madman of today. I dont care.
The silence of the majority in this time of oppression is a sign lost hope and contentment with 2,000 risk allowance while madmen are standing up fighting for 30,000 then a section of fearful, selfish, egocentric MLOs are cocooning themselves in "Other cadres" waiting to reap what Nurses, KMPDU, Clinical officers has sown through blood and sweat.
It's time, MLOs stop being like scarecrows to be seen but at least creatures to be heard.
Without fear of favor I repeat — MLOs, WE should stay woke, better die on our feet than live on our knees begging every time. Also remember Not everyone who chased the zebra caught it, but he who caught it, chased it.
Well, these words are easier said than done.
Literally, Adressing these grievances and keeping the office on toes needs strong legal team and of which requires alot of funding. But nobody knows if this could be the cause of silence of this office. They haven't spoken about it either — and of which only means the union bank account is bloated with millions of dollars and they're just squandering the funds with their proxies at the expense of fighting for the welfare of the MLOs.
Not forgeting that Pride becomes before a fall. These leadership positions are about Potential, Courage, Attitude, Aggresivenes and not Ego, Title or Education level. (You've heard "Sex for Grades🤷‍♂️" ). Whether Bsc or Dip, all we need at the moment is the experience, visionful team, cauragious, dare-devil, strategical team, and most importantly financial muscle.
MLO family need results, increased wages, increased risk allowance, needs no delayed salaries, needs every GoK dispensary to have a well equiped lab, needs purge of quacks, needs motivation. MLO family doesn't need infights. MLO family doesn't need "Everyone for himself, God for us all" mentality.
MLO family needs way forward not infight criticism. The Family needs a signal. And all these are only possible in Unity of madmen and change of evil plans and elements in KNUMLO.
We shall overcome as a goodwill family. Viva to those who're ready to join my madmen movement operation. Wait for my signal, henceforth.
---
Kenya Insights allows guest blogging, if you want to be published on Kenya's most authoritative and accurate blog, have an expose, news, story angles, human interest stories, drop us an email on tips.kenyainsights@gmail.com or via Telegram
---