Seasoned Fraudster Arafat Omar Found With 500,000 Fake US Dollars Now Drags ODM Sec Gen Sifuna Into His Case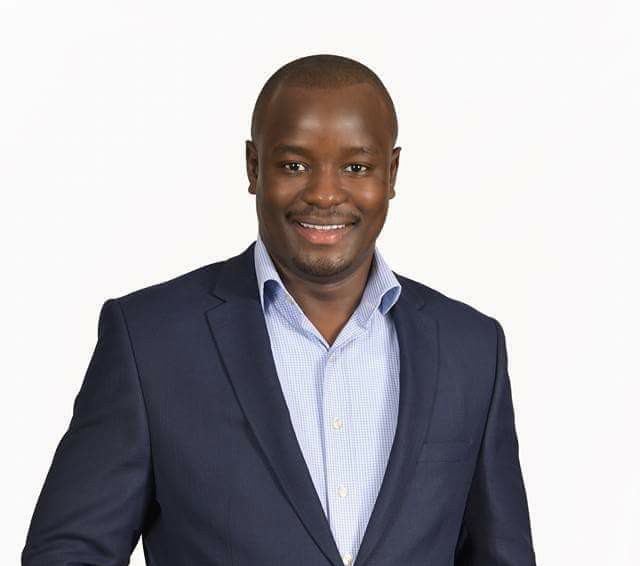 Fraudster Arafat Ikumu Omar who is charged with being in possession of over half a million fake US dollars has told the court that he intends to call ODM Secretary General Edwin Sifuna as his defense witness.
Omar told Chief Magistrate Martha Mutuku that Sifuna was his lawyer when he was arrested and charged and witnessed harassment from the police.
During his defense hearing, Omar told the court that on 2nd September 2018, he was around Wilson airports, when he saw a man standing by the side of a car. He approached him and asked him if he was a taxi driver but he said he was not. However, when he was about to walk away, the man and others tried to force him into the car and he tried to resist but they succeeded.
They then started driving at a very high speed.
He assumed the men were police officers as there was a another car in front of them and there were walkie talkies.
"They had not informed me whether I was under arrest. I was taken to Kilimani police station," added the accused.
Omar further testified that the police took his phone away from him and some 47,000 shillings. He went on to say that he was later put in another van at Kilimani and took him to the Central Business District where they parked there for a while before taking him to Muthaiga Police station.
"I was booked in and left at the station. The next day I managed to talk to the officer at the OB who assisted me with a phone and I called my lawyer who came to the station," testified Omar. That was on 3rd September 2018.
He went on to tell the court that on 4th September 2018, the same officers who took him to Muthaiga police station picked him and drove him to Milimani Courts to be charged.
The court heard that when they got to the court they filed a miscellaneous application where they sought to continue detaining him for 14 working days to enable the investigating officer to complete investigations.
In addition, Omar said there was another miscellaneous application on the same at around 2pm where they sought to detain him for 21 days.
The court did not grant them the orders sought and he was granted a bond of Sh 300,000 or a cash bail of 200,000. He was also ordered to produce one contact person and remain within the jurisdiction of the court.
"We paid and waited for the release order and when it came, instead of releasing me they started pushing me towards the parking lot," added the witness.
The court heard that when they got to the police cells at Milimani Law courts, they had already been given the release order and cash bail receipt but proceeded to push him towards the parking and in the process his clothes got torn.
"When we got to the basement they started pushing me to the parking area and not cells.
They tore my clothes in the scuffle. I was pushing myself back to the court because I felt it was a safe haven for me. I kept asking them where they were taking me but they did not answer but I heard one say in Kiswahili, "hii mtu tutaua" (we will kill this person)." He said.
He went on to say that the three officers overpowered him and bundled him in the boot of a waiting car. His then lawyer Edwin Sifuna followed them and he managed to jump into the front seat of the car.
According to him, the car was being driven at a very high speed and he ended up at Muthaiga police station where I was put in the cells. Sifuna tried to talk to the OCS but he told him that there was nothing he could do as it was past working hours and the said officers who were responsible for his case had already left.
Omar testified that he spent the night in the cells and on 5th September, he was brought back to Milimani law courts and charged with the same counts the officers had requested 21 days to complete investigations on. "I wondered how the 21 days turned to 1 day," he said.
The court heard that the then investigating  officer filed an affidavit objecting bail but the accused was granted a cash bail of Sh 500,000 and since he had already paid Sh 200,000, he topped up the remaining amount and provided two contact persons.
The court also heard that his lawyer protested in writing about the treatment he received to the court and the Director of Public Prosecution.
Omar also refuted claims that he escaped from lawful custody saying he complied with the court orders but the police officers did not as they detained him even after securing his release.
He told the court that he feels the charges against him are just malicious and do not understand where they came from.
During cross-examination by the prosecution, when asked what time he got to the courts he said it was around 7am on 4th September while the hearing of the application commenced at around 1 pm and the second application at around 2 pm.
He also stated that after the proceedings at around 3.30pm, he stayed in the courtroom and paid the cash bail at 4.28pm before  being bundled in the boot of a probox vehicle and driven to Muthaiga.
The ODM SG is expected to testify on 13th April 2021.
Omar was accused of being in possession of fake 523,900 US dollars, firearm certificate and attempting to escape from lawful custody.
In other counts, Omar is charged with unlawfully being in possession of substances for making US dollars, a firearm without a certificate, possession of live ammunition without a certificate among others.
The police alleged that they were in possession of millions of money in different currencies seized in the house of the accused at Sapphire Heights Apartments during a raid and other currencies in the possession of the accused. However, during investigations, the accused could not give a justifiable explanation as to the source of the said monies.
Other items found in Omar's house include 12 mobile phones, communication gadgets, CCTV DVR, a firearm certificate, travel documents, one magazine, 98 rounds of ammunition, several log books for motor vehicles KCF 455 Y Toyota Lexus, KCM 328 J Toyota Axion, KCL 143 D Toyota Axion, KCA 393 E Toyota Mark X, KCD 900 C Toyota among others.
Separately, Omar was charged last for obtaining over Sh8M by false pretense. Arafat Ikumu Omar alias Rashid koweh Omar appeared before Kiambu senior resident magistrate Grace Omodho charged that on diverse dates between 2nd July 2020 and 5th August 2020 at village market in Nairobi with intent to defraud, obtaining sh 8,258,830 from JedidahThotho by falsely pretending that she had a package at UN headquarters Nairobi that required to be cleared.
Arafat is also a person of interest in the case by DPP Haji against DCJ Mwilu of being unfit for office.
DPP alleges that Ms Mwilu engaged in inappropriate communication with one Omar Ikumu Arafat, who was a suspect in two cases before the Nairobi Milimani Chief Magistrates' Court. In the first case, the suspect had been charged with the offence of obtaining money by false pretence and being in possession of forged papers. In the second case, he had been charged with giving false information to a person employed in the public service.
Haji says Mwilu engaged in inappropriate communication with one Omar Arafat, an accomplice of individuals charged with mimicking President Uhuru Kenyatta and defrauding Sameer Africa Finance Director Akif Hamid Butt of Sh10 million, and also engaging in fake currency business.
Arafat, according to the DPP, is the principal suspect connected to Docta Peter and Joseph Waswa alias Henry Wafula in a criminal case pending at the Magistrates' Court.
The two were charged in court in 2019 with being in possession of papers of forgery intended to resemble and pass as special paper used in making currency notes. They were also charged with giving false information to a person employed in the public service. The DPP said the communication between Mwilu and Arafat was a clear indication that she was either complicit in the commission of the offences or was engaged in acts of aiding the accused person to evade justice.
"She was out to use her office to ensure that the accused persons are shielded from the due process. Clause 14 (2) and (3) of the judicial code of conduct demands integrity from judicial officers and requires them to ensure that their conduct is above reproach in view of a reasonable observer," the ODPP's petition read.
Haji said he was ready and willing to avail witnesses and documentary and other evidence in camera if called upon to do so. In February 2019, Waswa was also charged alongside Duncan Muchai, Isaac Wanjekeche, William Simiyu, David Luganya, Gilbert Kirunja and Anthony Wafula. They were accused of mimicking President Kenyatta while defrauding Hamid.
The seven allegedly used mobile number 0722208842 and called the chairman Sammer Africa to facilitate the release of the money while mimicking the voice of the President.
(Additional reporting by Law and Power)
---
Kenya Insights allows guest blogging, if you want to be published on Kenya's most authoritative and accurate blog, have an expose, news TIPS, story angles, human interest stories, drop us an email on tips.kenyainsights@gmail.com or via Telegram
---