Revealed: How A Worried Safaricom Used Backdoor To Shutdown Bitcoin Which Was Set To Neutralize Mpesa Dominance In Kenya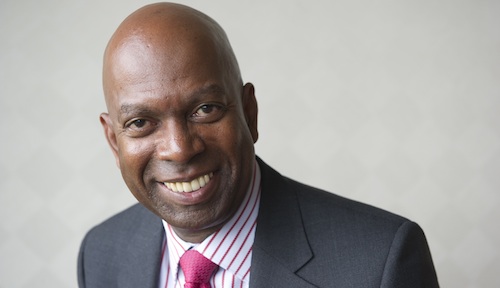 Bitcoin, Mpesa and the case of BitPesa
Kenya Insights has embarked on an in-depth investigation into the underworld operations of Kenya's biggest telecom, Safaricom, in the first episode of the eight series of investigative pieces, we look into Bitpesa. BitPesa, a promising company, founded in 2013 was first to market using a groundbreaking global payments transfer technology, the Bitcoin Blockchain. Bitcoin blockchain technology, is completely open source, threatens Safaricom's cross-border money transfer partnerships. A Citi Bank report came out last month citing this technology as highly disruptive in African cross-border payments. Again, Safaricom took to its tried and tested dirty tricks to move fast and shut down the service before it gained traction.
BitPesa's business model allows customers (businesses and individuals) from both abroad and in Kenya, to send and receive money internationally instantly from your mobile phone. The company chose to use Bitcoin blockchain. Customers based overseas and in Kenya would send bitcoin to Bitpesa and Bitpesa would pay out Mpesa. Or Customers would send Mpesa to Bitpesa, and they received Bitcoin.
A brilliant idea! Joe Mucheru, a renowned successful tech entrepreneur and current ICT Cabinet Secretary was the first investors in the company board. The man has seen it all. From his vast experience building Wananchi, a million dollar Internet Service Provider, and later as a top boss at Google. He immediately saw the value in leveraging an emerging technology to capture the $1.2 billion remittance market now dominated by foreign companies. He put in 40 million KES, 50% of BitPesa's 70,000,000 seed capital.
All was going well.
Lipisha Consortium Limited, a payment gateway service firm, was contracted by BitPesa to automate the in and outs of Mpesa. For this purpose, it was necessary to sign up for Safaricom's PayBill API service. The lack of proper APIs in Kenya highlighted earlier, means running a payment gateway is a tightly controlled affair for a privileged few. For example, few companies get all the contracts and are wholly dependent on Safaricom for revenue. This is what Safaricom to have a tight grasp of who, how and when technology companies can access the platform. Lipisha is one of these few privileged companies.
Over one and half years, the company began getting outstanding traction. BitPesa went on to raise another $1.2 million to expand its operations in Tanzania, Uganda, Ghana and Nigeria. It immediately got attention from numerous publications on. A Citi Bank report hailed BitPesa for using blockchain technology, for solving Kenya's poor cross-border payments infrastructure problem. According to sources, by December 2015, the company was moving as much as $400,000 in volumes monthly.
Safaricom could not help but notice BitPesa's high volumes moving in and out. From its internal servers, Safaricom could see BitPesa's transactions on customers' Mpesa accounts. Volumes were going up, and the number of customers was growing.
Safaricom had good reason to worry. The company's partnerships with foreign money transfer operators earn them a tonne of fees and entrenches Mpesa the brand. Xoom, PayPal, Skrill, Western Union and Worldremit currently have arranged partnerships. So, it was only a matter of time before Safaricom swooped in once more as they have done in the past.
Using its muscle, Safaricom demanded an urgent meeting with SpotCash, a partner company that relies 100% on business from Mpesa. SpotCash had signed up BitPesa Ltd. on its PayBill services via Lipisha Consortium Ltd. The company called insubordinate employees at Spot Cash's service desk and immediately threatened to cut off ongoing services to the enterprise if the matter was not handled promptly. Sources reveal the tone was harsh and threatening.
Spot cash could do little but oblige. The company immediately shut off the service, triggering what would wind up in High court as a lawsuit for improper termination of services. Safaricom's sway and monopoly had reared its ugly head again.
Is Bitcoin a Threat to Safaricom's Mpesa Cash Cow?
For Safaricom, shutting down BitPesa was an attack on a potential threat, and had little to do with any existing law. Asking to see a license from CBK, of which none existed was conniving. BitPesa had not broken any Kenyan law and had taken all prudential measures to align itself with the law.
As a young potentially disruptive start-up company grows up, it begins to get noticed by established companies. This is always a great milestone in any young company's life. Should the established companies partner with the start-up? Should they copy it? Should they close their eyes and wait to see if the start-up withers? Or, should they try and squash it?
Safaricom's argument in court, against Bitpesa, was the same argument made by Kenyan Banks to stop Mpesa when it was launched in 2006. Back then, Kenyan Banks argued Safaricom was operating as a bank without appropriate licenses. They called for Mpesa to be banned from operating.
"Banks were publicly grumbling for some time that the playing field was not level for them and that Safaricom was taking on banking business without the appropriate license."
At the time, Mpesa was unregulated. There was also no regulatory precedence to look up to. The Central Bank of Kenya gave a nod to proceed while monitoring.
Today, the same Banks that argued against it, now depend on it for their operations.
Fast forward to 2016 and the tables have turned. Safaricom is like the Kenyan Banks of yesteryears and now wants to shut down another budding technology, Bitcoin Blockchain.
"Safaricom claimed that Bitpesa had failed to obtain authorization for bitcoin transfers from Kenya's central bank. Bitcoins are not regulated in Kenya, but Safaricom insists that it produces a licence to that effect."
Bitcoin drastically lowers the cost of sending money anywhere in the world for free. There are no hidden or varying charges on Bitcoin like Mpesa. There is no license fee required to use the Bitcoin Blockchain like with Mpesa. Any company, big or small can tap into its open technology. Because it is highly disruptive, it potentially eats up what would be Mpesa's market. Vodafone executives and Safaricom recognised this and came down hard on BitPesa.
In fact, this is not the first time Safaricom has clamped down on a Bitcoin Blockchain company.
Kipochi, another Bitcoin Blockchain company, set up in Kenya in February of 2013. Their plan was to enable interoperable payments between vendors using blockchain. Headed by CEO Pelle Braendgaard, the company set out on developing a prototype, Kipochi Pay.
Kipochi first integrated with Mpesa for testing out the product among a limited set of user, in-house staff. The prototype worked well enough to show the Central Bank of Kenya and local Telecommunication companies what was possible with the technology. It solved the interoperability problem that plagued Kenyan Banks and Mobile money operators. It did not matter that you were on Airtel, Orange, Mpesa or a bank. You could send money for the same price to anyone.
Just like Bitpesa, the company had to partner with a local Mpesa payment gateway. Kopo Kopo was one of the few payments gateways that had permission from Safaricom. Again, like BitPesa, Kipochi got massive coverage from the global press.
The events that followed were all too familiar. Within a week or two, Kipochi's connection with M-Pesa through  Kopo Kopo was shut down abruptly without notice. It took Pelle more than a week to find out that Safaricom had forced Kopo Kopo to shut them down. Sources later revealed that the order to choke them off came from Vodafone in London. Vodafone Executives were up in arms over the attention the company was getting.
Pelle Braendgaard explained what happened in a blog titled 'What happened at Kipochi'.
Speaking to Pelle and Kipochi, they revealed they had informal meetings with the Central Bank of Kenya, who called them in to find out who they were, what they were up to and what the hell Bitcoin was. Officials at the CBK seemed knowledgeable and gave them an informal green light to continue as long as they partnered with existing financial institutions or Telcos.
Despite Central Bank regulators being wide open to new money transfer and online payments technology, Safaricom would hear none of it. They stifled the project by essentially cutting off the channel access to customers. Kipochi's USSD Bitcoin wallet required access to servers in racks at local telcos. The approval process took months, as Safaricom dragged out the affair.
In a well-documented documentary film titled 'Mpesa has no Competition' on Bitcoin and Mpesa's clash in Kenya, Pelle cited Safaricom pressured regulators.
Kipochi was eventually forced to close shop after operating in Kenya for more than a year. In his last interview with a local newspaper detailing Safaricom and Mpesa's dominance, Pelle said
"digital currencies can help drive financial inclusion and inter-link mobile money platforms for easy access anywhere around the world. Bitcoin can solve interoperability between mobile money providers both within Kenya and throughout the world."
As for Petition 502 of 2015, BitPesa and Lipisha Consortium Ltd. lost the case. On 14th December At Milimani Law Courts, Justice Joseph Onguto ruled in favour of Safaricom, saying
"The Commercial Agreement between Lipisha Consortium and Safaricom reveals that Safaricom could suspend, not terminate the services it offers to the plaintiff, even without notice and for any valid reason."
In the weeks that followed, the Central Bank of Kenya issued a public notice on Bitcoins in Kenya. The CBK clarified bitcoin and virtual currencies in Kenya were not illegal, and Kenyans were free to choose to buy, sell or hold Bitcoin. But the damage had been done. It was too late.
---
Kenya Insights allows guest blogging, if you want to be published on Kenya's most authoritative and accurate blog, have an expose, news TIPS, story angles, human interest stories, drop us an email on

[email protected]

or via Telegram
---