President Uhuru Kenyatta's ICC Case Might Be Revisited After Secret Emails Leaks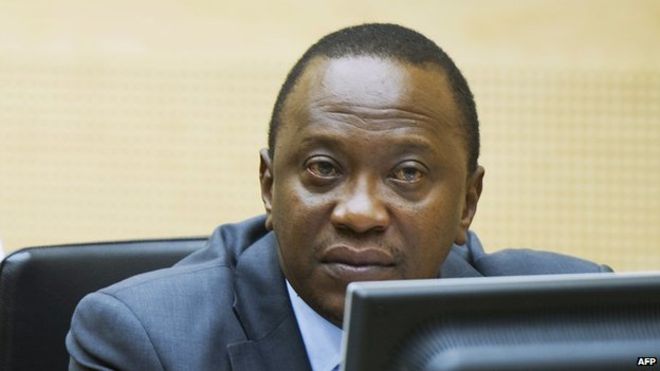 Before i take a step further, let's get back to drawing board where rain began to beat Uhuru's freedom and connect the dots to his predictable fate.
Statement by Prosecutor of the International Criminal Court, Fatou Bensouda on the withdrawal of charges against Mr. Uhuru Muigai Kenyatta
"On the 3rd of December 2014, the Judges of Trial Chamber V (B) of the International Criminal Court (ICC) declined to further adjourn the trial of Mr. Uhuru Muigai Kenyatta. Accordingly, given the state of the evidence in this case, I have no alternative but to withdraw the charges against Mr. Kenyatta. Earlier today, I filed a notice to withdraw charges against Mr. Kenyatta. I am doing so without prejudice to the possibility of bringing a new case should additional evidence become available.
This is a painful moment for the men, women and children who have suffered tremendously from the horrors of the post-election violence, and who have waited, patiently, for almost seven years to see justice done.
I have decided to withdraw the charges against Mr. Kenyatta after carefully considering all the evidence available to me at this time. I have based this decision on the specific facts of this case, not on any other consideration. As Prosecutor, my actions and decisions have always been guided by the law and the evidence.
Not withstanding my personal commitment to pursue justice and accountability for Kenyans who were subjected to the terrible violence that swept through Nakuru and Naivasha after the 2007 elections, I can only proceed to trial when there is a reasonable prospect of conviction at trial based on the evidence at my disposal. If there is no such prospect then it is my professional responsibility as Prosecutor to withdraw the charges against the accused.
You will recall that on 5 September 2014, I requested the Trial Chamber to adjourn the trial of Mr. Kenyatta until the Government of Kenya executes in full the Prosecution's April 2014 Revised Request for records. I informed the Chamber at that time that my evidence remained the same as when I sought an adjournment of the trial date in December 2013, and as such, that I did not consider the available evidence to be sufficient to prove Mr. Kenyatta's alleged criminal responsibility beyond reasonable doubt as is required at trial.
Despite my persistent efforts and those of my committed Team to advance the course of justice in Kenya, in this instance, those who have sought to obstruct the path of justice have, for now, deprived the people of Kenya of the accountability they deserve.
I have explained to the people of Kenya the severe challenges my Office has faced in our investigation of Mr. Kenyatta. These include the fact that:
· Several people who may have provided important evidence regarding Mr. Kenyatta's actions, have died, while others were too terrified to testify for the Prosecution;
· Key witnesses who provided evidence in this case later withdrew or changed their accounts, in particular, witnesses who subsequently alleged that they had lied to my Office about having been personally present at crucial meetings; and
· The Kenyan Government's non-compliance compromised the Prosecution's ability to thoroughly investigate the charges, as recently confirmed by the Trial Chamber.
 I am withdrawing the charges against Mr. Kenyatta because I do not believe that it is possible at this time, for me to fully investigate and prosecute the crimes charged in this case. The withdrawal of the charges does not mean that the case has been permanently terminated.
Mr. Kenyatta has not been acquitted, and the case can be re-opened, or brought in a different form, if new evidence establishing the crimes and his responsibility for them is discovered. My Office will continue to receive and consider information which may shed light on those who are responsible for the 2007-2008 post-election violence, and will assess what further steps it can realistically and meaningfully take at this point in time in relation to the crimes committed in Nakuru and Naivasha, considering the current situation in Kenya.
However, I wish to say a few words about the failure of the Government of Kenya to cooperate fully and effectively with my investigations in this case. From the time that the Prosecution submitted its revised 8 April 2014 Request to the Government of Kenya, the material the Government sent us simply did not respond to a significant portion of our Revised Request for Records. In short, most of the material sought in my Revised Request was not provided. This is despite the fact that ICC Judges clearly confirmed that my Revised Request was valid, and dismissed all of the Government's objections to it.
In this situation, the most relevant documentary evidence regarding the post-election violence could only be found in Kenya. Yet, despite assurances of its willingness to cooperate with the Court, the Government of Kenya failed to follow through on those assurances.
Ultimately, the hurdles we have encountered in attempting to secure the cooperation required for this investigation have in large part, collectively and cumulatively, delayed and frustrated the course of justice for the victims in this case.
To conclude, today is a dark day for international criminal justice. Be that as it may, it is my firm belief that today's decision is not the last word on justice and accountability for the crimes that were inflicted on the people of Kenya in 2007 and 2008; crimes that are still crying out for justice"
Former International Criminal Court legend and First Prosecutor who was Argentina Citizen Moreno Ocampo has been money siphoner after retirement from his Prosecution job at the World Court in 2011.He served his 9-year limit term since the establishment of the International Criminal Court in June 2002.He has been obliged as 'man of great integrity and high moral character'
From European Investigation Collaborations(EIC) who obtained the 40,000 leaked documents of Diplomatic Cables and Correspondents from French media site Media part,he(Ocampo) has been operating 'illegally' categorised businesses in secrecy, multiple bank account transactions from different sources and entities into his and her wife's accounts with unclear mechanism. In EIC leaks, while still in office Ocampo was dwelling in Offshore bank accounts and Companies in tax havens which unmasked, questioned his authenticity and integrity as profiled on public domain. These documents also unearths, after retiring from ICC job he has been working against the Court by directly and indirectly defending potential targets.
These documents links conversation between former United Nations Secretary General Kofi Anan who was also the mediator in Kenya after the 2007/2008 Post Election violence which Internally displaced over 300K and led to death of over 2,000 people And the then Prosecutor Luis Moreno Ocampo to square President Kenyatta's case and give him an 'honourable exit'. This 'Honourable exit' sounds charitable affair in simple terms but from Ocampo the 'tycoon' revelationist, it seems to have come about after ransom bribery. To convince Kofi Anan, he had suggested that to make the long story short, Uhuru Kenyatta should compensate the 2007/2008 victims with funds, settlement schemes. After internalizing these sentiments, it was a proof if this case was to continue, Uhuru Kenyatta would have been found guilty as charged. Why would he compensate these victims at his own expense when he had not been found guilty?
Talking of possibility of bribery,in EIC's shared documents of Ocampo's leaked emails, the former prosecutor had signed a 3year contract with Libyan billionaire Hassan Tatanaki who owns TV media stations, Libyan Oil magnate to help him promote 'Peace First' initiative for a salary of $1million annually and $5,000 daily wage. Even after death of Muamar Gaddafi, Civil war in Libya worsened and this initiative was aimed to 'bring peace' in Libya. Hassan Tatanaki, had links with Libya National Army General Khalifa Haftar who was under Fatou Bensouda's watch for execution and raping acts. General Khalifa being under Bensouda's radar alert was leaked to Ocampo through ICC International Corporation Adviser. Tatanaki had been supporting Khalifa's team to commit these crimes as he was giving this troop live coverage in his TV station when conducting these genocides to threaten those who had failed to join Khalifa's militia. After this breeding turmoil, Ocampo had to isolate his client Tatanaki from ICC target General Khalifa Haftar. When things got worse and Bensouda was set to come for Tatanaki, Ocampo fabricated and twisted everything possible to protect him despite knowing he is a threat to Libya peace and a target of ICC to keep his well paying job.
This is a Conspiracy act which the actors are legible to face hostile prosecutions if proven guilty. We remember after Bensouda's withdrawal of President Uhuru Kenyatta's case, with support from our intermediate neighbour  Uganda President Yoweri Museveni held a fastidious campaign for withdrawal of Kenya and Uganda from ICC 140 membership which up-to-date has been unsuccessful. You can now connect the dots. The possibility of revival of the dubious and unjust freedom was itching the criminals. So far ICC alias the Hague has achieved below average in all cases it has handled, it has lost trust, it has now become a toothless dog, harmless when like of Ocampo continue back stabbing it.
Sooner than later, Fatou Bensouda is set to revisit President Kenyatta's case after this backdoor transaction, conspiracy acts.
EIC is set to share second phase of these leaked emails and documents in while. Stay input.
---
Kenya Insights allows guest blogging, if you want to be published on Kenya's most authoritative and accurate blog, have an expose, news, story angles, human interest stories, drop us an email on

[email protected]

or via Telegram
---
CCTV: American Intelligence Groups Currently Looking Into Kidnapping Of Tanzanian Billionaire Mohammed Dewji As Kenyan Lady Muthoni Gathithu Questioned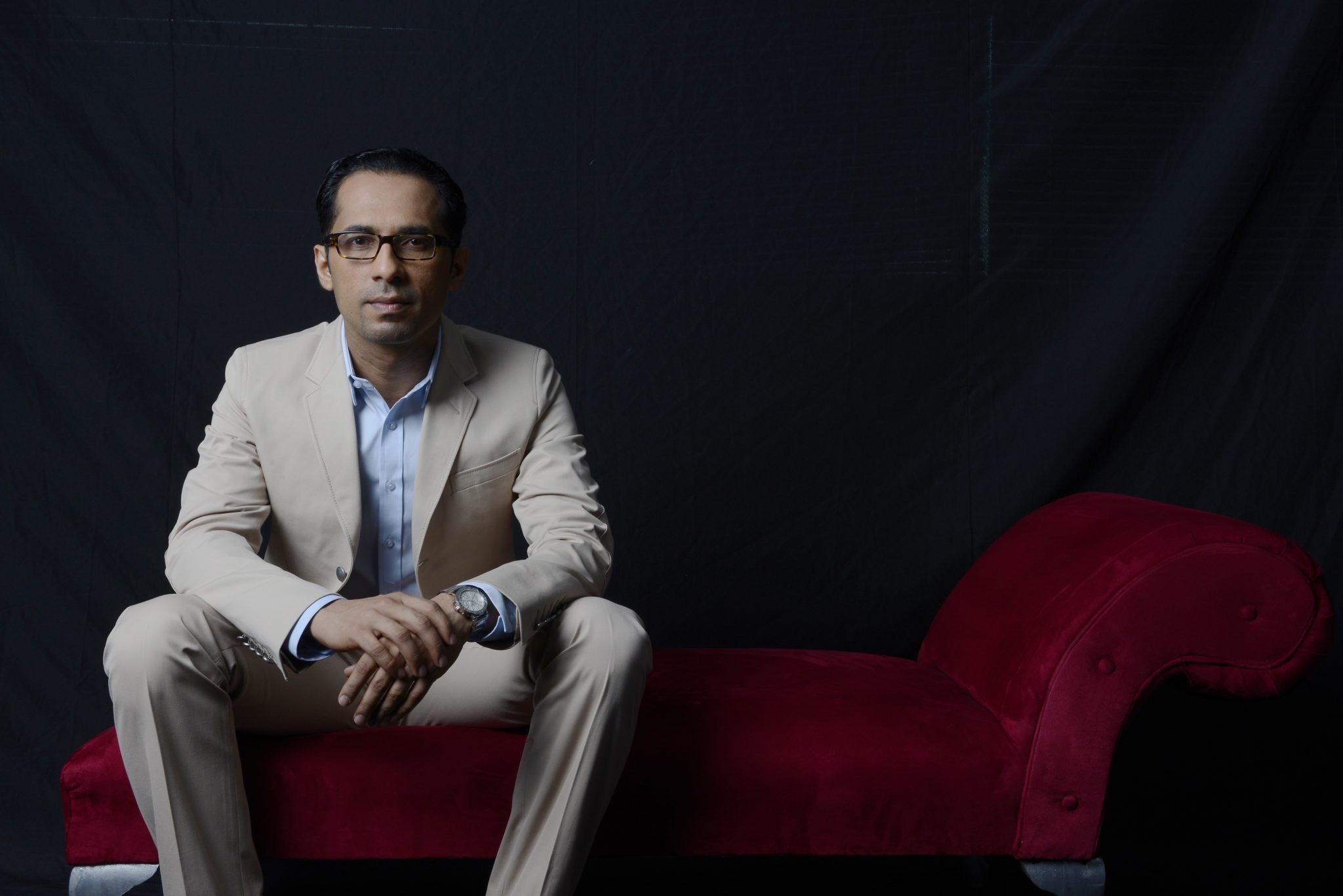 The puzzle over the kidnapping of Africa's youngest billionaire, Mohammed Dewji, 43, in Dar es Salaam can only be unravelled by establishing why and who tampered with security cameras at Colosseum Hotel where the tycoon was abducted last Thursday.
Failure by the CCTV cameras installed at the hotel to capture helpful images of the abduction has raised questions as to who might have tampered with the devices, for what motive.
Mo, was kidnapped on Thursday around 5am at the hotel in Oyster Bay, an affluent neighbourhood in northwest Dar es Salaam, where he had gone for a regular morning workout.
Police say two white men, probably foreigners, arrived at the hotel in a Toyota Surf, abducted the businessman, fired in the air before they disappeared.
To date, there has been no clue from either investigators or relatives on the whereabouts of Mo; who might have carried out the kidnapping and why.
Meanwhile, the unresolved abduction has led to a tussle between the government and the opposition over calls to allow external investigators to join the hunt for the missing businessman.
The opposition spokesperson for home affairs Godbless Lema Tuesday asked the government to invite foreign experts to resolve the abduction, accusing the police of not showing any serious resolve to find the businessman and arrest his abductors.
But in a quick response, Home Affairs deputy minister Hamad Masauni declared there was no intention within government to allow foreign investigators as the local police were capable of doing the work.
Meanwhile, we have reports that American Intelligence Groups (AGI) have taken over the kidnapping case of Mohammed Dewji, 43, who was taken by gunmen from hotel gym. AGI have seen one of the gunmen enter the front the others were already inside, this was planned out AGI say it was an inside job and was planned in advance.
Crucial photos in the investigations released by the AGI.
Dewji, was taken by gun men from gym according to the AGI reports. News has also Surfaced of Dewji, was being photographed by Muthoni Gathitu AGI discovered images of Mohammed Dewji on her webpage also centered in several pictures and several boats in Mombasa, Nairobi, South Africa  AGI is investigating this lady in question.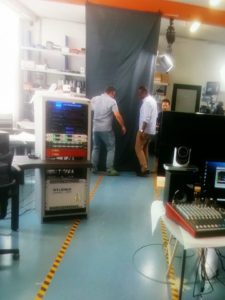 AGI say Dewji, was taken by a man wearing a blue T-shirt, carrying a rifle wrapped in a towel. Tourists reportedly took several images and American intelligence groups.
The CCTV setup inside hotel wasn't turned on inside the gym which could have been inside job. AGI checked video and no workers were even monitoring security cameras but two men were on the look out side holding something in hand.
As pursuit continues to unravel the puzzles, family of Dewji are offering a reward of Tsh1B to anyone with information that would lead to finding him.
---
Kenya Insights allows guest blogging, if you want to be published on Kenya's most authoritative and accurate blog, have an expose, news, story angles, human interest stories, drop us an email on

[email protected]

or via Telegram
---
Britam's Plan To Use The Courts To Stifle Competition From Cytonn Has Fallen Apart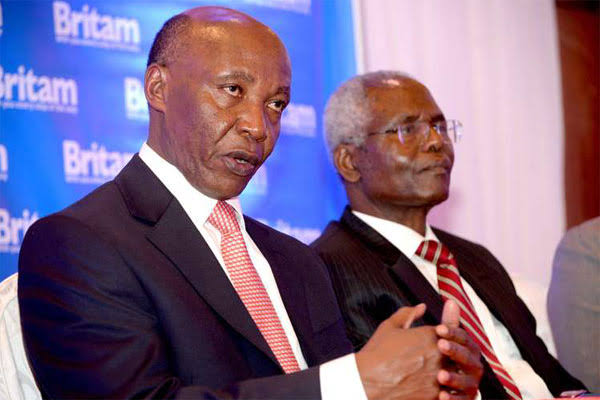 In a new twist of events, the Court of Appeal yesterday issued orders stopping Britam's attempt to use the courts to distract its competitor, Cytonn.
It has emerged that Britam might not have lost Ksh1.2 billion under the watch of its former employees, as they claim. Instead, records show that the money was spent on various Britam projects in the country.
Bank records in possession of our investigative desk show that the money that Britam accuses four of its former employees stealing was wired by Britam's own Fund Administrators from Standard Chartered Bank in Mauritius to Chase Bank in Kenya to different accounts held by Britam and its then Subsidiary, Acorn.
The money was meant for different projects which were initiated by Britam in conjunction with Acorn Group Limited. Acorn was Britam's partner in real estate development, and even they (Britam) had shares in Acorn.
The money wired from Mauritius was acquired from investors. Mauritius was the preferred destination because of its tax treaty with Kenya hence avoiding double taxation. However, Britam group did not want the projects done for BAAM investors, they wanted the projects done for Britam directors, a move that former employees firmly resisted, hence the attempt by Britam to punish the four, a move that the court of appeal stopped yesterday.
The disbursements were signed by Shiv Arora who was the Investment analyst for Britam, Elizabeth Nkuuku who held the position of a senior portfolio manager and Edwin Dande, the then Chief Executive Officer (CEO). The Investment Committee had already approved the five projects, in which the Ksh1.2 billion was to be used on.
As stated, only three executives authorised the transactions, putting in question why Britam decided to include Patricia Wanjama in the suit. Sources within Britam intimated to us that the owners of Britam, working through the previous DPP, Keriako Toniko, decided to manipulate the justice system to punish the Cytonn four, who exited Britam to form their own company.
We are in possession of bank statements showing how Britam used the money:
The first Ksh9.9 million was disbursed to Edenvale Developments LLP, a student housing project sitting on a 0.4 acre piece on Jogoo Road, Nairobi.
Another Ksh42.2 million was disbursed to Starling Park Properties LLP, a real estate project on a 0.7 acre piece of land on Gitanga Road, Nairobi, now called 67 Gitanga on Agwings Kodhek.
The third Ksh43.3 million disbursement was made to Crimson Court Developments LLP a real estate project on Riara Road, Nairobi.
Sinopia Properties LLP received Ksh150 .7 million, a project sitting on a 202.9 acre piece of land located in Ollolooitikosh Town.
The final Ksh915.4 million disbursement was made to Mikado Properties LLP a a real estate development sitting on a 28.4 acre piece of land in Mavoko on Mombasa Road.
This case is important to the market because it is about big corporates trying to keep their position by manipulating the Justice system. For a company that is also owned by IFC, Swiss RE and Africinvest, it's surprising that international investors would be part of bribing the system to so that they dominate the market.
Next we shall explain to you how Britam issued fake statements to investors in their unit linked education policies. Our mole at Britam informed us that the DCI has been investigating Britam about their Mauritius Ponzi Scheme run by previous shareholder, David Rawat.
While at it, we would like the Director of Criminal Investigations to also investigate these fake unit linked education insurance policies Britam has been peddling to Kenyans using teachers as their agents.
---
Kenya Insights allows guest blogging, if you want to be published on Kenya's most authoritative and accurate blog, have an expose, news, story angles, human interest stories, drop us an email on

[email protected]

or via Telegram
---
How Monica Kimani Passed Through JKIA With A Bag Full Of Cash In US Dollars Without A Trace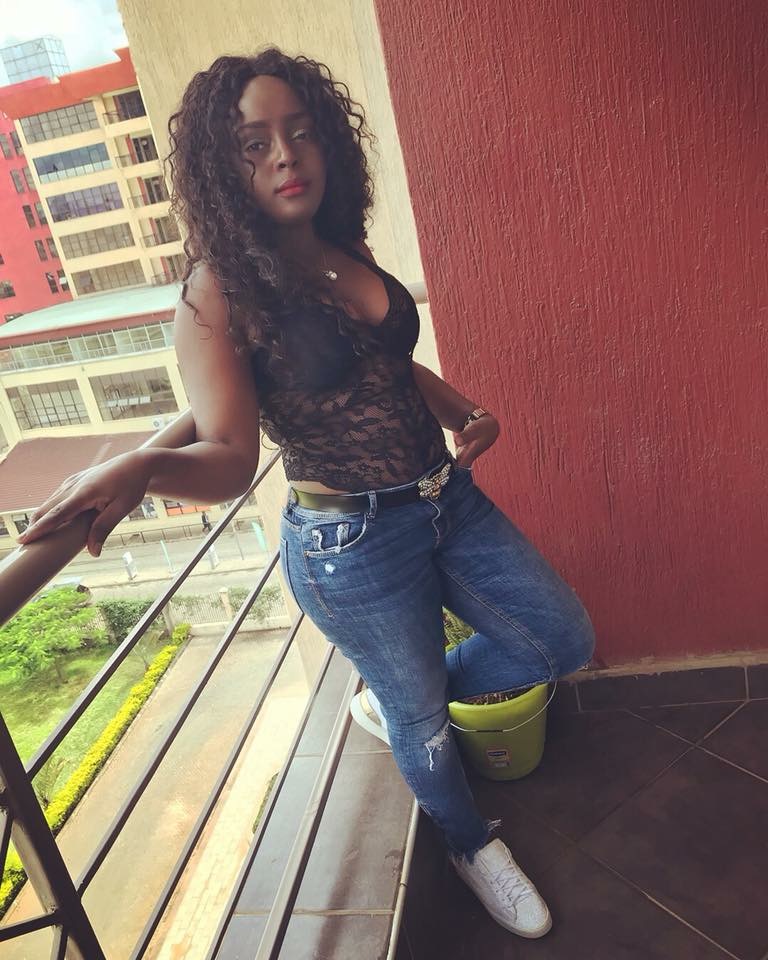 Detectives are trying to piece up how the slain businesswoman had managed to beat the airport's protocol to pass with a lot of cash undeclared through the heavy security without a trace.
Monica is said to have flown in with huge amount of money in USD currency which is when she called Jowie to escort her from the airport. It's clear the money was packed in a bag and passed, what's not clear is how this could've possibly happened and no trace left.
According to reports, the late Monica Kimani was briefly detained at the airport upon arrival from Juba because she was in possession of undeclared cash.
She was, however, let go after a high flying individual called senior KAA officials to secure her release.
The incident has been handled with the strictest confidentiality, with no official records showing Monica was at the airport on the material day.
According to other reports, Monica's flight details for 19th September when she traveled from South Sudan are heavily guarded by KAA going to show the trail captures the mightiest in the land.
The KAA officers are the ones mandated to screen baggage. In case of somebody carrying large amounts of cash, he or she is supposed to declare it with the customs department which issues a receipt. Immigration simply checks on the passports and visa.
When screening baggage and they notice banned substances or illegal goods, KAA officers re supposed to alert airport police.
The officer said that in the case of Monica, JKIA security has discovered that she had cash but the KAA officer who screened her did not inform the police.
Monica is said to have placed a call to a high office and was set free with the money undeclared. It's alsi speculated that a contact on South Sudan who's the source of the money coordinated her pass with his networks.
It is in the backdrop of the missing cash that detectives have pitched campbin South Sudan to piece up evidences and determine if their could be a link with her death.
In what is a suspected money laundering syndicate, the slain who lived a lavish lifestyle and accumulated wealth in a short span, the case could be much more complicated than thought as those in the trail of the cash and possibly the high gods, will fight blood and sweat not to appear on the picture.
Whats more puzzling is where the cash in the suitcase disappeared. It has been speculated that it was about USD400,000 cash. At one point, it was reported that Monica's purse with cash was recovered at Maribe's House butbthis story disappeared into the thin air.
Investigators have told the court, where they have arraigned two suspects, that they are still investigating the possibility of money having been stolen from Monica in her killing.
"The investigations are ongoing to establish any money that could have been taken from the deceased's house. The deceased was to travel out of the country," an affidavit by investigating officer Maxwell Otieno reads.
He said they are tracing the money movement, persons involved, and how and who is currently in possession of the money.
If the police can break the money puzzle then it will definitely open a box of pandora exposing those involved and might just give this case a whole new angle. This money is somewhere andnjust maybe if the police can get to those in possession then we'd have a new crime motive and even the actual killer if it wasn't Jowie.
---
Kenya Insights allows guest blogging, if you want to be published on Kenya's most authoritative and accurate blog, have an expose, news, story angles, human interest stories, drop us an email on tip

[email protected]

or via Telegram
---