Civil Service Retirement Pension – The Pyramid Scheme and a Death Warrant by a Thousand bloodless cuts.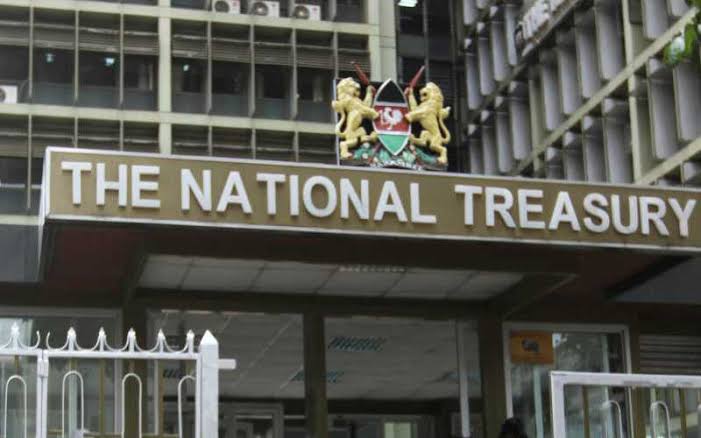 Receiving your Civil service Retirement pension money in Kenya has always been 'do me I do you' business, 'scratch my back I scratch your back' business – of which many retirees who don't play along with the cards- involuntarily sentence themselves to death by a thousand cuts, creeping normalcy, uninteresting end, cut-by-cut torture.
It's always a lonely and depressing period for our old and Hypertensive vulnerable Mums, Dads, Grandparents, Relatives and Friends – that after decades of service, you have to wait for years and years begging for help, being fed by those whom used to look up-to you as the sole breadwinner for financial support, and the failed bitter surrounding society that always waited for their downfall to drag them along together, plunge together into financial instability and drown into poverty.
If you thinking about "they'd have invested when they were earning" you're just damn right but have a look at your five fingers and think of what they remind you about life.
Some of these vulnerable retirees spent all their earnings educating those close to them or some used all they had to settle hospital bills for their loved ones or any eventualities and unluckily had none to save except the pension  government used to deduct from their salaries.
The Treasury, Pension department based at Bima House Harambee Avenue has so much innocent blood in their hands for the death of many retirees who've been tortured mentally, plunging them into depression and as a result strokes, heart attacks and death – have been tremendously recorded out of negligence of the department.
The back door business of exploitation to catalyse the process for the cooperating few has become to much bias.
Like the Pyramid scheme, to make your way to the top where your money is stocked, you must bribe your way through a stair case of workers in the department to clear your application papers for review after several review and then be disbursed to – your funds.
Some are demanded to pay bribes as much as Ksh100K as downpayment and a similar amount on recieving his/her pension money to wind up the deal and those who can't afford have to wait the 'legal' process not less than five years. The slow death by a thousand cuts – leng t'che.
Statistically only 60-70% survives the long wait. Others perish along the way out of hunger, suicide, stroke as a result of depression, hypertension, heart attack and other money related issues.
Pension department Director Michael Kagika, a stone faced man seems to have been inconsiderate of all these. When money is released, it's paid to ghost retirees and active civil servants as the real retirees languish into poverty, street begging life.
In 2019, after audit of the department by then Auditor General Ouko – a mega scandal unearthed. The State paid out Sh67.9 billion as pension to people who were not entitled to receive the cash, and others whose identities could not be verified.
The Treasury, without explanation, paid Sh1.6 billion to 962 people before their exit dates from public service even as thousands of workers who retired years earlier languished at home waiting for the processing of their retirement benefits.
Other workers, whose terms of employment were not permanent and pensionable, pocketed Sh492 million without any valid reasons being offered.
In another case, 349 people were irregularly enrolled in the pension system and paid Sh556 million. The largest chunk of the money – Sh44 billion – was paid to claimants with irregular identities or who lacked personal identification numbers.
Another Sh21 billion was anonymously paid out to claimants with shared bank accounts while Sh152 million was wired to people with shared identity card numbers.
An illustration of a process that's always bangled with irregularities, looting spree at the expense of depressed beneficiaries. They always open doors for strangers into the farm to reap what they didn't sow – literally their cronies.
The Pension department at the Treasury has been unethical, uncouth, unreliable and in corrupt state. 
Teachers have been the most hard hit and falls victim quite often. The stinking system in the Treasury, makes them mentally sink into depression when they think of their 'miserable' lives after retirement without payslips and when they face the reality – they dont survive for too long. The bitter truth.
Death is one kind of fear that we as human beings have no control over hence we just have to accept any eventuality but there are causes of death that we can control. For example, we all know how Covid19 kills and we know the cause – pathogenesis of the virus and we prevent the cause by putting on face masks, sanitizing and keeping social distance. We know that cause of death for many retirees is money related and pension agony – meaning we've control over the cause of death by the Pension department paying on time, being ethical, maintaining integrity. As simple as that. But negligence and corruption rules that empire.
The normalcy of this practice in this department is unforgivable. Sounding a warning to the culprits from the Director Michael Kagika that the little opportunity given to a monkey to wear clothes, doesn't guarantee it to join the dining table and to all other junior workers on looting spree in the department don't forget life is a vicious cycle and the same heat that softens potatoes, hardens eggs.
You declared war on our loved ones by denying them what's rightfully theirs and instead robbing them their lives, families out of greed hoping to find happiness in looting their money, – you all dialed the wrong number. You only find happiness when you find your righteous purpose in life, of which ought to be service delivery and once your purpose is to loot vulnerable's pension money, neither peace nor happiness comes along with that. You all mistaken.
Before nature comes for you, Kenya insights will rip you all one by one. The vicious cycle begins. Kenya insights welcomes any valuable information over past worse/worst encounter within the pension house- bribery events or any other form of harassment to share through email linked herein.
---
Kenya Insights allows guest blogging, if you want to be published on Kenya's most authoritative and accurate blog, have an expose, news TIPS, story angles, human interest stories, drop us an email on

[email protected]

or via Telegram
---