NJENGA: Is Ruto-Raila Handshake Imminent?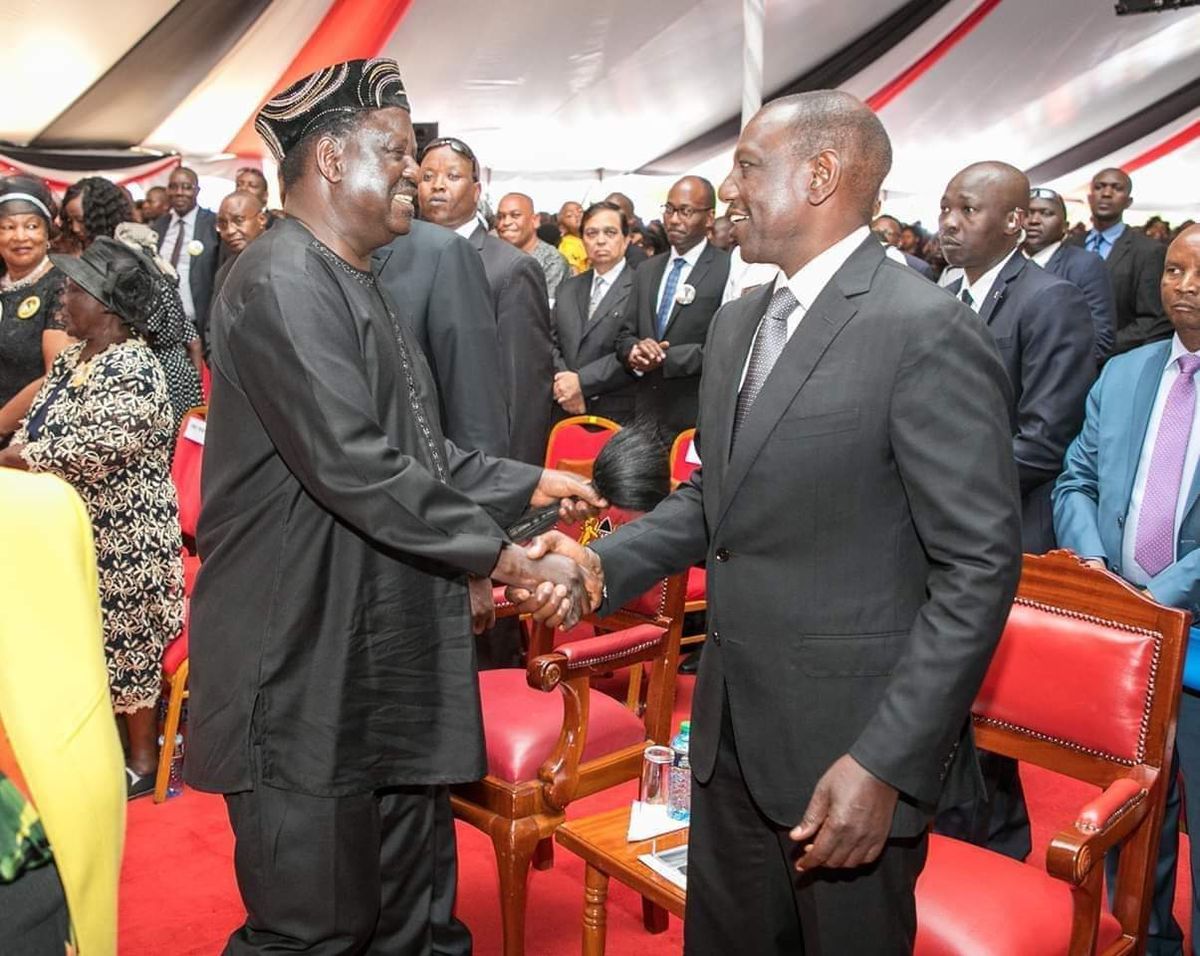 By Ephraim Njenga
Those who ask me whether a handshake between Ruto and Raila is imminent must be the only strangers in town. There would be nothing unusual if such a handshake were to happen. The ultimate goal in Azimio's protests is politics. There is nothing to do with economics. Anybody who thinks the protests are about the economic mess needs their head checked.
Both Ruto and Raila know that the demonstrations are not sustainable. Raila cannot sustain demonstrations for four years especially without support from Western countries and without clear grievances or objectives. Furthermore, the protests impact people's livelihoods and can end up turning even his supporters against him. Hint: Nyong'o yesterday suspended demos in Kisumu.
As for Ruto, the demonstrations however short-lived are a serious challenge. Don't be cheated by the bravado you see and hear from KK's top brass. They are scared as hell. The protests will have a crippling impact on the economy if they continue.
KK's supporters will be disillusioned as they will be wondering why the government can't protect their businesses. The regime can lose support even from its core support base. So the regime must do everything possible to stop the protests.
It is very naive for anyone to think that politicians have irreconcilable differences based on ideological variations. The only ideology in our politics is the stomach. Nothing unites the politicians more than the stomach. Of course it is necessary to keep their supporters deceived about divisions. That way, the supporters remain divided and excited as politicians play their game.
Despite all the anti-handshake talk from KK, there is nothing Ruto desires more than a handshake with Raila. The people opposed to the handshake in KK are Mt Kenya leaders. They fear that the handshake will dilute their "shareholding" and influence in government. It will also shrink their relevance in 2027.
Raila is very much aware of the above. That is why you no longer hear Azimio leaders criticising Ruto directly. They are now criticising Gachagua. This is why you set the ground for a handshake.
It is the same thing that happened in 2018. Ruto's side was vehemently opposed to the handshake. So the then NASA brigade used to criticise Ruto while courting Uhuru. Notice the similarity with the current situation.
A handshake with Raila is the ultimate political prize Ruto can hope for. It will help him consolidate power and provide insurance against possible revolt by Mt Kenya in 2027. It will tame Mt Kenya's political ambitions. Once it happens, the Mt Kenya leadership will either have to toe the line or be isolated and irrelevant in 2027 politics.
The outcome of the handshake will even create a possibility of Ruto running nearly unopposed come 2027.
As for the supporters of the two sides who are zombified to support anything their kingpin does, they will have no option but to support the deal. Sycophancy will never allow them to exercise intellectual independence even when their own lives are threatened by the worsening economic situation.
In a normal country an economic collapses would weaken the government. But in a country like ours such an eventuality will end up strengthening the government. It is always easy to manipulate hungry and hopeless masses. Politicians also become cheap and are easily bought off.
A strong opposition in the midst of a crippling economic crisis is the last thing Ruto wants. It can make ruling very difficult. It can even trigger a real revolution. The handshake represents the best way out. It is not a a question of if but when. Most likely the negotiations are already going on.
In the mean time, Ruto is playing hard to get so that when the handshake happens he will make it appears like it was never his will but his hand was forced by the circumstances. That way the Mt Kenya leadership in KK will be deceived to believe that this is a harmless political move.
Those who ask me to stop writing about politics and concentrate on economics should look for better use of their time. Politics and economics are two sides of the same coin. As for those who call me a tribalist for mentioning tribes, they are just engaged in escapism. Tribe remains a crucial ingredient in our primitive politics. You cannot ignore it from your analysis in the name or appearing posh.
Denying reality is foolishness. Acknowledging reality isn't the same as supporting it.
---
Kenya Insights allows guest blogging, if you want to be published on Kenya's most authoritative and accurate blog, have an expose, news TIPS, story angles, human interest stories, drop us an email on

[email protected]

or via Telegram
---