Kaluma's Family Protection Bill (Anti-LGBTQ+ Bill) is Importing Hate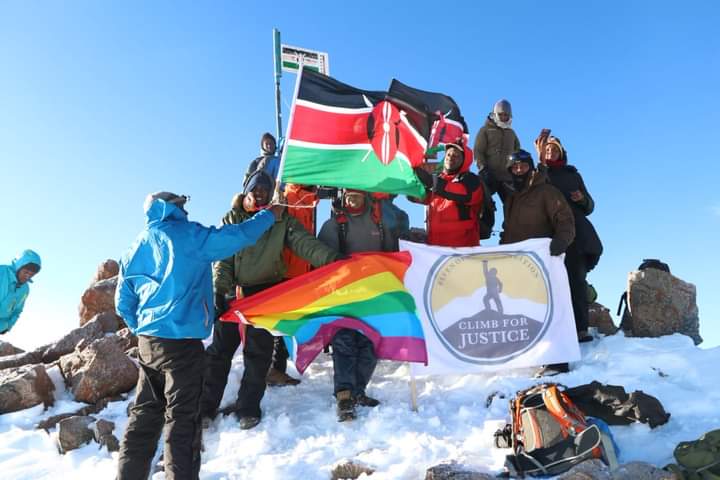 What is this family that we are trying to protect and from what enemy? Evil? What is this that irks us about how diverse, different forms of families that we have and continue to emerge? Why do we continue to selectively choose the values that suit us and the community we come from?
The Family Protection Bill (2023) was introduced into the National Assembly by Member of Parliament George Peter Kaluma (ODM) on 6 April 2023.  Under the guise of 'family protection', the Bill is actually draconian legislation targeting gay and transgender people in Kenya. The majority of the Bill is lifted from the Uganda Anti-Homosexuality Bill (2023), which was passed by the Uganda Parliament in March 2023 and is awaiting assent by President Museveni. The Kenyan version is poorly written and contravenes various international human rights instruments, the Constitution of Kenya and existing legal and policy frameworks.  
The mere existence of this Bill poses a serious threat to the lives, safety and dignity of LGBTQ+ people and allies in Kenya and must be resisted on all fronts. Kaluma's Bill, largely being a process hugely supported by the religious groups from the west aims to increasingly block human rights for LGBTQ+ persons and groups from a view of framing gender rights as a threat to the health, safety and wellbeing of children and the larger community and society.
These religious groups are conservative, faith-based and operate under the umbrella term 'anti-gender ideology. Most of these anti-gender groups are international registered and work with local leaders to import hate to its people.
The primary strategy of anti-gender groups is to manufacture moral panic by crafting easy-to-understand narratives based on misinformation and selective interpretations of human rights, religious teachings, negative cultural beliefs and scientific evidence that create a divided worldview: 'good people' vs. 'bad people'. 
'Good people' are those who uphold the heterosexual, patriarchal family as society's core and defend parental authority over the principle of the best interest of the child. They claim to protect children from an alleged 'internationally-funded agenda' that seeks to corrupt and harm them – part of this agenda are LGBTQ+, women's, and children's rights defenders, labelled as 'evil'. This narrative is highly effective in creating moral panic andsocial outrage.
What are these cultural and African values that we keep on being lectured about that we are moving away from? Our Culture also forbids corruption, lying, rape, incest. Access, uptake, enjoyment and provision of freedoms and rights to all Kenyans is a fundamental right. Addressing issues around rights of the sexual minorities; LGBTQ+ is important to ensure no violence or discrimination is witnessed, as well persons are respected despite their sexual orientation.
The bill creates a perception that LGBTQ+ people, access to Safe Abortion and Sex Education balls up as the enemy. What is immoral about access to life-saving information, service that aims to support adolescents, young people and women when it comes to Comprehensive Sexuality Education, Safe and Legal Abortion, Access to sex and sexuality education including Contraception services? What is this that irks the church, religious leaders about young people getting informed about sex, sexuality issues?
The bill dissects issues of Abortion, Sex, sexuality, LGBTQ+ support as an imposition of maintaining the family values that discriminate against new kind of family set ups. Why are religious groups obsessed with the LGBTQ+ persons and issues when there are more pressing issues like Sexual Violence, corruption in this nation? Is Kenya governed by the bible or the constitution? Why is there an assumption that LGBTQ+ people are only about sex?
Young people in all their diversities are engaging in sexual activities, and we need not to pretend that they are not. According to reports, most of the adolescents and young people engage in sex before the age of 12. According to the Kenya Demographic Health Survey (KDHS 2014) 1 in 5 girls is either pregnant with her first child or has had a live birth.
Access, uptake and enjoyment of Age-appropriate comprehensive sexuality education is being barred by misinformation that sexuality education encourages same sex relations.
Access to verified, quality and comprehensive information is one of the most sustainable and best ways to ensure we reduce some of the negative outcomes when it comes to reproductive health in particular and health in general. In fact, CSE seeks to give students, the knowledge, attitude, skills, and values to make informed appropriate and healthy choices about their sexuality and lifestyle. Comprehensive Sexuality Education (CSE) involves giving age-appropriate and culturally sensitive sexuality education to adolescents and young people. Access to all Sexual Reproductive health and rights information, services and commodities is a timely and human rights issues as adolescents and young people are going through a lot of social, reproductive health issues.
Adolescent and young people should receive medically accurate, fact-based information about sexual reproductive health and rights (SRHR) in a structured manner and in a safe environment.
This proposed bill continues to create a misguided perception in society that lesbian, gay, bisexual and queer individuals are criminals and an outcast; a perception that subsets of the state and religious institutions advance to further perpetuate human rights violation and acts of violence.
The bill has a section on limitation of rights and freedoms, limiting rights to privacy, freedom of media, association amongst others. Today this bill is proposing to Limit rights and freedoms for the LGBTQ+ persons, next they will limit your rights to have dreadlocks as a man, to walk down in Nairobi how you are dressed.
I dare say that as a country we are Hypocrites! We only choose the values that suits us, we play to the morality that suits us. Even as a staunch Christian, Nothingdemeans humanity more than Christianity. God loves us all. But religion in all its entirety says and does otherwise, they judge you.
Kenya is a country, NOT a church! Kenya IS ONLY "CHRSITIAN" when Abortion, Contraception, LGBTQ+ persons, Sex and sexuality issues are involved. Never when these politicians rob the country blind, not when the cops kill people all the damn time, not when our human rights are violated.
Alvin Mwangi
Youth Church Leader
Twitter: @alvinmwangi254
Nairobi, Kenya
---
Kenya Insights allows guest blogging, if you want to be published on Kenya's most authoritative and accurate blog, have an expose, news TIPS, story angles, human interest stories, drop us an email on

[email protected]

or via Telegram
---