Fanisi Capital Group In A Sh210M Investment Scam With European Foods Africa Limited Via Managing Partner Tony Wainaina
Fanisi, a US$50 million early-stage and growth capital fund, was launched in April 2010 to invest in diverse sectors in Kenya, Uganda, Tanzania and Rwanda. It targets to invest in high-growth, mid-tier businesses with a history of profitability. It has since then made various investments in the ICT and education sectors.
Fanisi, fund is backed by the International Finance Corporation, Norfund, Proparco, Finfund, Soros economic development fund and Ludin of Canada.
In November 2010, it invested in Paystream Limited, a firm providing an IT platform for processing cash and card transactions. The same month, it invested in Elris Communication Services Limited, a company specializing in providing network implementation and management services to the telecommunications and broadcasting sectors.
In 2011, Fanisi made an entry into the education sector, by investing in Hillcrest International Schools, where it acquired a majority shareholding.
Private Equity firm Fanisi Capital will pump Sh400 million in Kitengela International School. The investment will see the school triple student population to over 3,000 and open up two more institutions in the next three to five years.
Eight local pension schemes are among investors who have committed Sh3 billion to a new fund operated by Fanisi Capital.
The schemes from Kenya Power, Barclays, Co-operative Bank, Kenya Railways, Alexander Forbes, Kenya Ports Authority and Laptrust have agreed to put the money into the Fanisi Capital Fund II.
This is a 10-year fund that aims to raise between Sh7.5 billion and Sh10 billion in the next one year.
Fanisi's investment portfolio includes retail pharmacy chain Haltons, which has outposts in Nairobi and other locations in Kenya; agroprocessing outfit Kijenge Animal Products based in Arusha, Tanzania; and private education provider Hillcrest International Schools based in Nairobi.
With a flashy profile, there seems to be rather a darkly side, according to allegations doing rounds.
In 2015, Fanisi Capital announced it had invested $2.1 million in a mid-sized local food distribution and processing firm that sells pizzas, berries and fresh juice.
Fanisi said in a statement it had invested the cash in European Foods Africa Limited (EFAL) through debt and equity.
However, this would remain just that; announcement. According to protest placard doing rounds on social media supposedly from Stefan Bletzer, the founder of EFAL, the $2.1M investment seem to have been a major bluff.
In a statement written on the giant board mounted on a van and moving around the capital, Bletzer seeks to expose an underlying scandal in the investments firm.
"INVESTORS BEWARE!" It opens, "this is to inform the public that Fanisi Capital never invested 2.1M Dollars in EFAL as Fanisi via Tony Wainaina as announced in various newspapers in 2015." It reads. Tony Wainaina, the Fund's managing partner, previously served as the chief executive of Centum Investment Company Ltd (then known as ICDC Investment) and Trans-Century Limited.
He goes to give an affirmation, "I Stephan Belzer, founder hereby confirm investment failure of Fanisi Capital led to massive distress with EFAL and huge staff layoff. As a foreign investor, I was misled and taken advantage of with promises not fulfilled."
If the accusations are anything to go by then it can only be speculated that Fanisi either made the headlines to boost their portfolio or perhaps according to Belzer, it would be a scam.
Kenya Insights is interested in investigating and taking up this matter. Anyone with information on Fanisi Capital Group can reach out to the editor of this site on ([email protected])
---
Kenya Insights allows guest blogging, if you want to be published on Kenya's most authoritative and accurate blog, have an expose, news, story angles, human interest stories, drop us an email on

[email protected]

or via Telegram
---
Call Into Action For DPP To Revive Case And Arrest Stephen Githaiga The Fraud TARDA Boss Who Falsified His Birth Dates To Extend Term In Office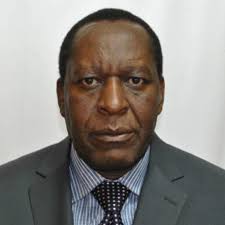 Githaiga was one of the beneficiaries of a failed, compromised judicial system and his close contacts to the owners of power made him get away with a criminal act, that of falsifying his identification data. Stephen Maina Githaiga, which is his name captured on his national ID card he changed to Stephen Ruimuku Githaiga on his passport.
He altered his birth year from 1953 to 1958 to illegally extend his tenure. In this period, Githaiga earned Sh10 million illegally as salary which is outright criminal that he must be held into account for.
Githaiga also faced accusations of hiring 37 employees without the board's approval. In a court petition filed earlier this year in March, they want him to pay Sh13.7 million, the total basic pay earned by the 37 he allegedly hired. Here's a man who practiced nepotism at the highest grade and employed only his family members and close friends.
For long, Githaiga ran Tana & Athi River Development Authority(TARDA) as his own household. Stephen Githaiga First off, his initial and actual name on the ID card number 1901968 is Steven Maina Githaiga date of birth 1953, and he fraudulently changed to Steven Githaiga Ruimuku birth date 1958 in his passport no A1593455 acquired on 02/02/2011. By this, he reduced his age by five years as a scheme to allow him to serve more years in the industry.
The open irregularity was spotted by the Auditor General Ouko in the accounts of financial year 2013/14, and the matter was taken to EACC for investigations but knowing the nature of things in Kenya, the embattled MD compromised the commissioners. Intel reached Kenya Insights then indicating that the parastatal was set to receive about Sh.6B for Athi River conservation and upgrade projects, and it was for that purpose that Githaiga structured ways to buy time and tap into this cash. He used that allocation as the bargaining point with the EACC and anyone who dared raise a voice on his irregularities.
In his 2013/14 report, the Auditor General noted that TARDA had lost Sh717,088,891. In his 2017 report, the AG said that the authority had received Sh.247,572,911 but couldn't account for Sh.32.637,973 which in Kenyan terms is looted money. We've not even gotten into 2016/17 when the authority had multi billion projects but we will break it down in our subsequent series. Irregularities in tender awards which was also put on Githaiga cost the company huge loses.
Githaiga was interdicted for misappropriation of Ksh.190M for ESP programme in TANA DELTA which he has never accounted for to date. EACC detectives Eunice Hinga and Ibrahim Lorot who were handling his cases were accused by staff members in their report to the US of having been heavily compromised such that his disobedience to EACC summons went unpunished and his fines left to catch dust, they must therefore be investigated as well.
Githaiga bucket of lies included him holding a PhD from CUEA, however, our investigations revealed otherwise, he only went to Mosoriot TTC where he went for his P1 course and that's the furthest he went. In his bio, he claims to be a lecturer at USIU in the business department, Kenya Insights has reached to the university who disowned and certified that he was not a lecturer in the school as claimed.
Also, an area that should interest the investigators, the 165 square kilometre High Grand Falls Dam, that was to cost Sh150 billion, and expected to hold over 5.6 billion cubic metres of water that to irrigate over 250,000 hectares of land and produce over 700MW of electricity. The devil is in the details.
We're now calling upon the ODPP and DCI to revive this case in which Kenyan taxpayers money must have been embezzled in billions and recover the stolen loot. Masinga Dam Project which was to be constructed at a tune of Sh.6B and what was one of the main reasons Githaiga extended his term by falsifying his age was also his fraud scheme. In fact , the Treasury had at one point refused to approve funds.
Interestingly, given his embezzling nature, Githaiga is alleged to have had approached Chinese Construction Cartel for the construction of his dam. They even bribed him with his current V8 car as a tip to be awarded the tender. These accusations should give investigators the leads they need.
Githaiga is also accused of having stolen from TARDA a LandRover Discovery Reg No. KAD 266D which he sold to current National Assembly Speaker, Justin Muturi who doubles as his closest friend. Githaiga's relationship with Muturi explains why the unresolved issues on audited accounts have never been handled despite having been tabled to the Public Investment Committee several times. It were unfortunate that the speaker could have used his position to block out the petition and opted to protect his friend and if anything, Muturi himself is a beneficiary of the Githaiga's looting since he sold him the car.
As we embark on a long term campaign to revive TARDA looting amongst other forgotten files, we believe in the competence of the DPP Noordin and DCI Kinoti that the likes of Githaiga who for long thought they're untouchable and looted public funds without hiccups, need to be brought to books and more importantly the illegally acquired wealth be recovered and such characters be thrown into jail.
Githaiga's case is special because he's for long fronted that he's untouchable given his close relationships with the DP Ruto and President's cousin Muigai. He even made contributions in millions to the Jubilee campaign kitty as a way of buying himself security. This is going to be one of the tests and we're challenging and watching which way the ODPP and DCI are going to take given the open illegalities that took place in Githaiga's tenure, he must not get away with this and we're keen to realize justice.
---
Kenya Insights allows guest blogging, if you want to be published on Kenya's most authoritative and accurate blog, have an expose, news, story angles, human interest stories, drop us an email on

[email protected]

or via Telegram
---
Lobby Group Wants Co-Operative Bank And Nairobi County Assembly's Salary Deal Investigated With Corruption Red Flags Raised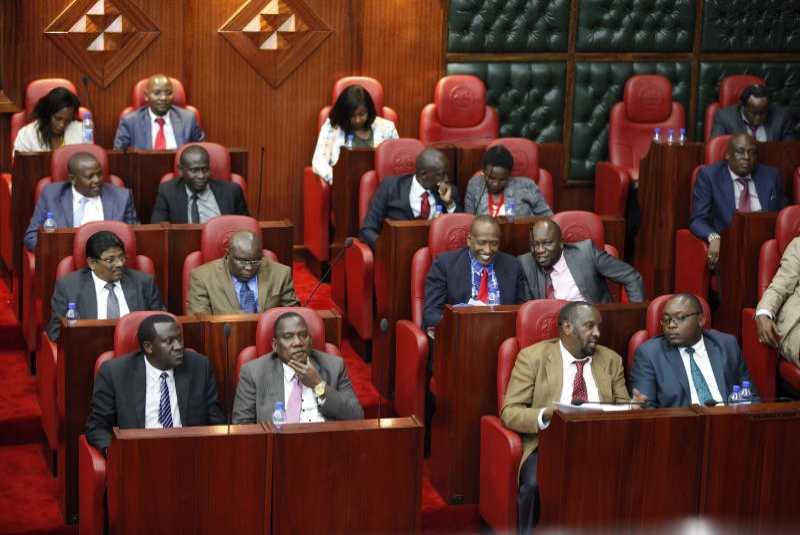 A concerned city resident, Kelvin Njihia has written to the anti corruption body EACC and DCI to launch investigations into widespread corruption and impunity cases at the capital's county assembly.
In a letter addressed to the two bodies, Njihia claims  there are serious integrity and public trust issues within City Hall. He alleges that the County assembly has gone against the set threshold by Salaries and remuneration commission restricting members not be in more than four committees.
According to his findings, most senior members in the board and their allies, have occupied more than four committees thereby contravening the law. The petitioner want members of the assembly occupying the extra committees to be investigated and prosecuted over corruption and the impunity displayed. He lists top officials flagged in his findings including;
Elias Otieno Okumu- 7 committees.
Esther Waithera Chege- 6 committees
Abdi Ibrahim Hassan- 6 committees
Peter Wahinya Njau- 5 committees
Peter Anyule Mwatok- 5 committees
Juliet June Ndegwa- 5 committees
Rest of the list
Besides, the concerned citizen coalition want the assembly to be probed as to how salaries of the members is channeled through cooperative bank contrary to the SRC's directive and s contravention of county and national laws.
The petition also noted that the suspended County's assembly clerk Jacob Ngwele who's out of office over miss appropriation of funds still executes official duties despite the court's directive. Ngwele in what the petition claims to be a contempt of court, recently invited public's participation in approval of Halkano Dida Waqo as County's Chief Executive Officer for ICT in what is flagged as one of many suspicious appointments.
Ngwele himself was illegally appointed into office and being investigated for the same. Petition also want the commission to speed investigations and findings following the impeachment of County's Speaker Beatrice Elachi.
They want the Ethics and Anti-Corruption Commission to give updates on the Majority leader of the Nairobi County Assembly Mr Ibrahim Abdi Hassan who had been summoned by the commission over the City Hall clash pitting members against Speaker Beatrice Elachi.
EACC ordered Hassan to appear at the Integrity Centre on September 12, 2018 to record a statement that will aid in the investigation of members' conducts. He's alleged to have conspired with members in wider plot to oust the speaker. According to the petition, Elachi was kicked out due to her lack of corporation in fraud schemes hatched by the board members.
Petitioner wants the DCI to dive in and investigate why the county's salaries are being channeled through co-operative bank and not directly from central bank to individual's accounts in what is read with suspicions.
---
Kenya Insights allows guest blogging, if you want to be published on Kenya's most authoritative and accurate blog, have an expose, news, story angles, human interest stories, drop us an email on

[email protected]

or via Telegram
---
FRAUD: Bungoma County's Nzoia Water Services Board Sneakily Attempts To Impose Kennedy Wekesa Kilali As The MD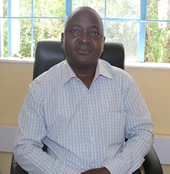 Nzoia Water made an advertisement for open positions of Managing Director and Head of Internal Audit and Risk Management in daily nation dated October 23,2018 page 18 under anonymous company in western Kenya.
The following non conformities were noted which do not either conform with industry practices and approved operational HR Manual of the company as per the attached Advertisement:
1.
The advertisement was only mentioning a leading water company in Western Ke
nya,excluding Kitale which fall
s in Rift Valley. Does it mean Kitale has separated from Bungoma and they have formed their own company? If not what is the effect of these on long term relationship with Trans-nzoia County?
2.
The advertisement of MD's position failed to meet the minimum threshold as per legal notice no.137 o
f 2012 which requires inviting
the prospective candidates to have Masters Degree and registered members of respective bodies e.g  for Engineers should be registered with Engineers Registration Board(ERB) OR Institute of Engineers of Kenya ( IEK) and not
Institute of Engineering Technicians (IET)  meant for Technicians who are lower cadre staff of the company.
3.
T
he requirements of chapter six was not
observed in the advertisement which requires the prospective applicants to submit their chapter six compliance during the application as it forms part of shortlisting process and not to produce them during the interview.
4.
The last advertisement through daily Nation were received without matc
hing list from them,
which resulted in most candidates who had applied not being shortlisted as their applications never reached the company's offices. There's no surety that the process will not be compromised in favour of specific candidates?
5.
The Ag. Managing Director has failed to implement the inspection report by WASREB.(According to workers petition)
6.
The advertisement should have been made either through the consultant or in the company's name for it to attract competitive qualified candidates and not the way it is hidden as it is aimed to prevent competition and thus attract less applicants.
7.
Therefore ,the recruitment process be stopped and
the position be
re-advertised in line with the above requirements.
---
Kenya Insights allows guest blogging, if you want to be published on Kenya's most authoritative and accurate blog, have an expose, news, story angles, human interest stories, drop us an email on

[email protected]

or via Telegram
---