Fanisi Capital Group In A Sh210M Investment Scam With European Foods Africa Limited Via Managing Partner Tony Wainaina
Fanisi, a US$50 million early-stage and growth capital fund, was launched in April 2010 to invest in diverse sectors in Kenya, Uganda, Tanzania and Rwanda. It targets to invest in high-growth, mid-tier businesses with a history of profitability. It has since then made various investments in the ICT and education sectors.
Fanisi, fund is backed by the International Finance Corporation, Norfund, Proparco, Finfund, Soros economic development fund and Ludin of Canada.
In November 2010, it invested in Paystream Limited, a firm providing an IT platform for processing cash and card transactions. The same month, it invested in Elris Communication Services Limited, a company specializing in providing network implementation and management services to the telecommunications and broadcasting sectors.
In 2011, Fanisi made an entry into the education sector, by investing in Hillcrest International Schools, where it acquired a majority shareholding.
Private Equity firm Fanisi Capital will pump Sh400 million in Kitengela International School. The investment will see the school triple student population to over 3,000 and open up two more institutions in the next three to five years.
Eight local pension schemes are among investors who have committed Sh3 billion to a new fund operated by Fanisi Capital.
The schemes from Kenya Power, Barclays, Co-operative Bank, Kenya Railways, Alexander Forbes, Kenya Ports Authority and Laptrust have agreed to put the money into the Fanisi Capital Fund II.
This is a 10-year fund that aims to raise between Sh7.5 billion and Sh10 billion in the next one year.
Fanisi's investment portfolio includes retail pharmacy chain Haltons, which has outposts in Nairobi and other locations in Kenya; agroprocessing outfit Kijenge Animal Products based in Arusha, Tanzania; and private education provider Hillcrest International Schools based in Nairobi.
With a flashy profile, there seems to be rather a darkly side, according to allegations doing rounds.
In 2015, Fanisi Capital announced it had invested $2.1 million in a mid-sized local food distribution and processing firm that sells pizzas, berries and fresh juice.
Fanisi said in a statement it had invested the cash in European Foods Africa Limited (EFAL) through debt and equity.
However, this would remain just that; announcement. According to protest placard doing rounds on social media supposedly from Stefan Bletzer, the founder of EFAL, the $2.1M investment seem to have been a major bluff.
In a statement written on the giant board mounted on a van and moving around the capital, Bletzer seeks to expose an underlying scandal in the investments firm.
"INVESTORS BEWARE!" It opens, "this is to inform the public that Fanisi Capital never invested 2.1M Dollars in EFAL as Fanisi via Tony Wainaina as announced in various newspapers in 2015." It reads. Tony Wainaina, the Fund's managing partner, previously served as the chief executive of Centum Investment Company Ltd (then known as ICDC Investment) and Trans-Century Limited.
He goes to give an affirmation, "I Stephan Belzer, founder hereby confirm investment failure of Fanisi Capital led to massive distress with EFAL and huge staff layoff. As a foreign investor, I was misled and taken advantage of with promises not fulfilled."
If the accusations are anything to go by then it can only be speculated that Fanisi either made the headlines to boost their portfolio or perhaps according to Belzer, it would be a scam.
Kenya Insights is interested in investigating and taking up this matter. Anyone with information on Fanisi Capital Group can reach out to the editor of this site on (in.kenyawest@protonmail.com)
---
Kenya Insights allows guest blogging, if you want to be published on Kenya's most authoritative and accurate blog, have an expose, news, story angles, human interest stories, drop us an email on tips.kenyainsights@gmail.com or via Telegram
---
Exposed: Nairobi Women Now Using ARVs To Add Weight And Mass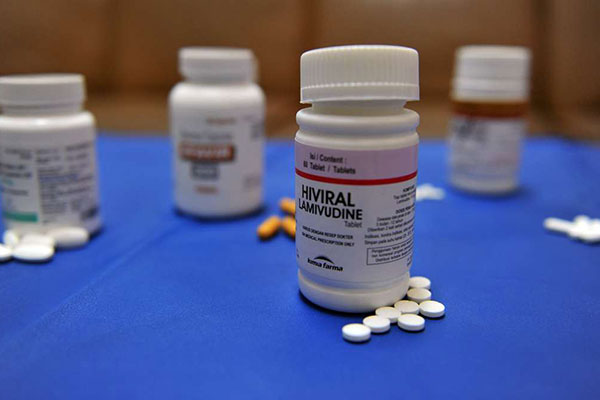 While majority of women in Kenya's urban areas are struggling with obesity and weight loss, a breed of women have emerged that are doing everything to gain weight.
City women are now using antiretroviral (ARVs) to enhance their body mass and weight in well-organized groups of 10 from a popular social media app.
These women are first brought together through posts who later form or added to Facebook groups. Majority are always resistant to enter into this perilous and prohibited act at first.
Sources to the writer indicate that the Facebook groups are used to lure and convince the naive and unsuspecting souls who are desperate to gain weight.
Many of these women are willing to do anything to get to their anticipated weights. Majority also don't know where to get the ARVs.
The source further says that the willing group members are later taken to a city pharmacist who sells them ARV drugs at Ksh 5,000. The now-unnamed Pharmacist is allegedly HIV positive. That's how he's able to access the drugs more often.
The prescription runs in a year.  With some women saying that they would only stop taking drugs when they hit the weight of their choice.
also related:Cocaine Laced Marijuana And Prostitution In TUK
Dr Patrick Gichohi a HIV-AIDS specialists states that injection of ARVs in a healthy body changes the distribution body fats. Majority of Nairobi women confuse it with body and weight gains.
"Various antiretroviral drugs, for instance Efavirenz may possibly cause psychiatric complications.  Whereas protease inhibitors, anti-HIV replicator drug, may well elevate levels of cholesterol," Dr. Gichohi revealed.
The HIV-AIDS specialist also said that ARV will have calamitous effects on their bodies sooner or later.
---
Kenya Insights allows guest blogging, if you want to be published on Kenya's most authoritative and accurate blog, have an expose, news, story angles, human interest stories, drop us an email on tips.kenyainsights@gmail.com or via Telegram
---
Opposition Leader From Western Involved In Sh400M Gold Scam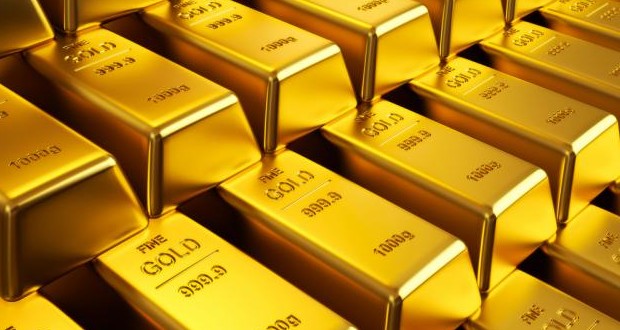 Sheikh Mohammed bin Rashid Al Maktoum the leader of Emirate of Dubai has filled complain to Kenya that an opposition senator has conned the Royal family Ksh 400 million of gold.
The opposition senator is among a gang of six cartels that are under the keen eye of DCI's investigations of their involvement in the Gold scam. The gold fraud has implied strong complaints from the Vice President and Prime Minister of the United Arab Emirates.
The DCI is trailing a scheme that saw the royal family scammed multi-millions allegedly to secure a release of 5 tons of gold that had been purportedly seized at JKIA.
The Directorate of Criminal Investigations says the alleged seizure was, supposedly, to be the first batch of a 23 tons gold shipment that was to be illegally brought in the country from DRC.
See Also:Citron Report Reveals Why NYSE Listed Jumia Is A Fraud
The trail has unraveled that the opposition senator flew to Dubai severally to persuade Royal Family that he has associates who would release alleged seized gold.
The said opposition Senator, a politician and a businessman who runs a private jet leasing company at Wilson Airport have since denied all the allegations from the Royal family.
Preliminary investigations show that the scheme started September 25, last year when the Senator and his group approached a nephew of Sheikh Maktoum, Mr Ali Zandi. Ali is a representative of Dubai based gold trading company, Zlivia.
The cartel told Mr. Ali that they can deliver 4.6tons of gold from DRC. They had secured services of a Russian gold dealer who wanted down payments and transportation charges to Dubai.
The senator and his cronies contacted Mr. Ali on September 27 alleging that the gold consignment had been incarcerated by customs officials at JKIA.
Investigations indicate that Massoud Zandi a representative of Zlivia Gold Trading Company called the Senator for help and on 15th December last year the opposition senator flew to Dubai on the invitation of Mr. Zandi.
The senator demanded cash to ease the release of the alleged confiscated consignment. Mr. Zandi was of the contrary opinion and flew in the country on 24th December last year with hopes of meeting a senior Kenyan government official.
Mr Zandi could not manage a sit down with the government official instead the senator and his cartels took Zandi to JKIA and showed him sealed boxes allegedly holding Gold.
On January 21, this year, Zandi was secretly moved at night to meet a Cabinet secretary imposter at a Karen Hotel. The senior government imposter met Mr. Zandi in a car in the presence of the Senator.
They, the Senator and the CS imposter guaranteed Zandi that his Gold will be released in a week time after he flies out back to Dubai. Zandi says he has neither received his gold nor heard from the six cartels months later.
Sheikh Maktoum has forwarded a written complain to Kenya through the Interior Cabinet Secretary Fred Matiang'i. The Royal family leader has requested immediate actions to those involved in masterminding a gold scam against the Family.
Sheikh decided to contact the government directly after the cartels lied to him that the delay to release the consignment was caused the DusitD2 attack.
"Nevertheless, now we need your immediate and strong action to release the totality of Zlivia Gold shipment to UEA as soon as possible and accordingly to the instructions by our General Manager Mr Zandi who is there in Kenya to organize the shipment." Quote from the Sheikh's letter to interior CS dated 20th January.
Also read:Joshua Kutuny: Jubilee Is Divided Into Two
Since the Shiekh wanted the matter to be solved as soon as possible, a Russian national Yulian Stankov and Mohammed Rashi both wanted international scammers were on Friday arraigned before the Milimani Law Courts in Nairobi. The two are said to be in connection of the Ksh 400 Million scam.
Investigators told the court that Stankov did not have any identification documents. He was arrested after saying that he's shipping 5tons of gold to Dubai.
DCI Investigators demanded the permission to access cell phones of the accused persons to aid in the investigations of their involvement in the gold scam and other related Cybercrimes.
---
Kenya Insights allows guest blogging, if you want to be published on Kenya's most authoritative and accurate blog, have an expose, news, story angles, human interest stories, drop us an email on tips.kenyainsights@gmail.com or via Telegram
---
How Nairobi Girls Are Lured Into Prostitution On Instagram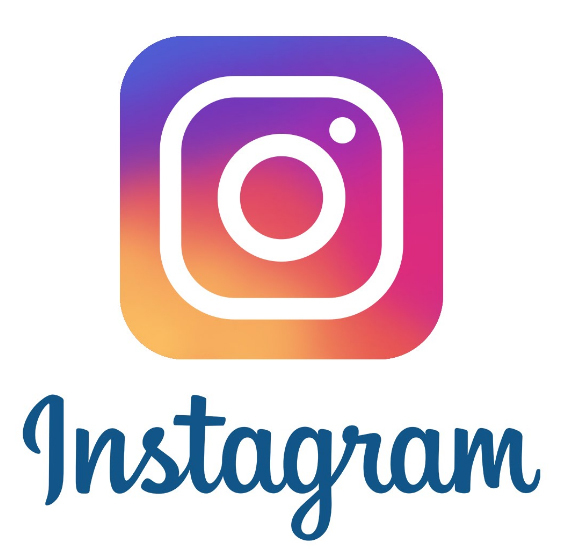 The society has been filled with 'get rich quick' mentality. Many of young generation are doing whatever they are capable of doing to 'prosper'.
Our desk has received information of couple of Instagram accounts that are luring girls into prostitution.  Nairobi girls are being lured into sex for cash business in what is termed as private parties and businesses in foreign countries.
The Instagram Direct message post says an agency in Nairobi has orders from sponsors who offer cash for sex.
They even claim to have a quotation of  Ksh 50 thousands for a single sex session. They convince unsuspecting girls that they conduct vital tests before joining the agency.
Instagram has been flooded by photo maniacs' celebrities and fake Socialites who are actively promoting prostitution.
Socialites have taken over the Instagram app.  Currently majority of gram users are Posting and sharing travel pic and the Porsche lifestyles.
Instagram is now a certified prostitution platform.  The platform has verified sex for cash accounts that have misled the entire generation.
Young girls are tricked to joining agencies that later connect them to sex addicts in Dubai, Qatar, UAE and many other destinations.
Fake lifestyles posts and big currency quotation are key things these slavery agencies invest in to lure young naive girls.  With some posting fake ownership of businesses on some of the world's greatest destinations.
Many cases of sexual assault and abuse have been reported by Kenyans working in diaspora. Some who Kenyan embassy had no idea they were in the respective foreign countries.
So many young naive girls' minds have been besmirched by fake travel pics and lifestyles on Instagram. Majority have been enticed to travel to foreign countries like Dubai, Qatar and other Middle East countries only to get sexual abused and assault.
Instagram has turned a blind eye on the increased sex for cash and sexual slavery promoting agencies on its community.
They also have verified socialites with fake lifestyles. The same people who are alluring girls into prostitution in foreign countries.
This makes them accomplices in the now most famous activity on their platform.
Here's A Facebook post of Oge Nwabueze elucidating her awful sexual experience in Foreign terrestrial
---
Kenya Insights allows guest blogging, if you want to be published on Kenya's most authoritative and accurate blog, have an expose, news, story angles, human interest stories, drop us an email on tips.kenyainsights@gmail.com or via Telegram
---