Whistleblower Letter Links Peris Mburu Njoki Of Kenya Pipeline To Fuel Adulteration Scam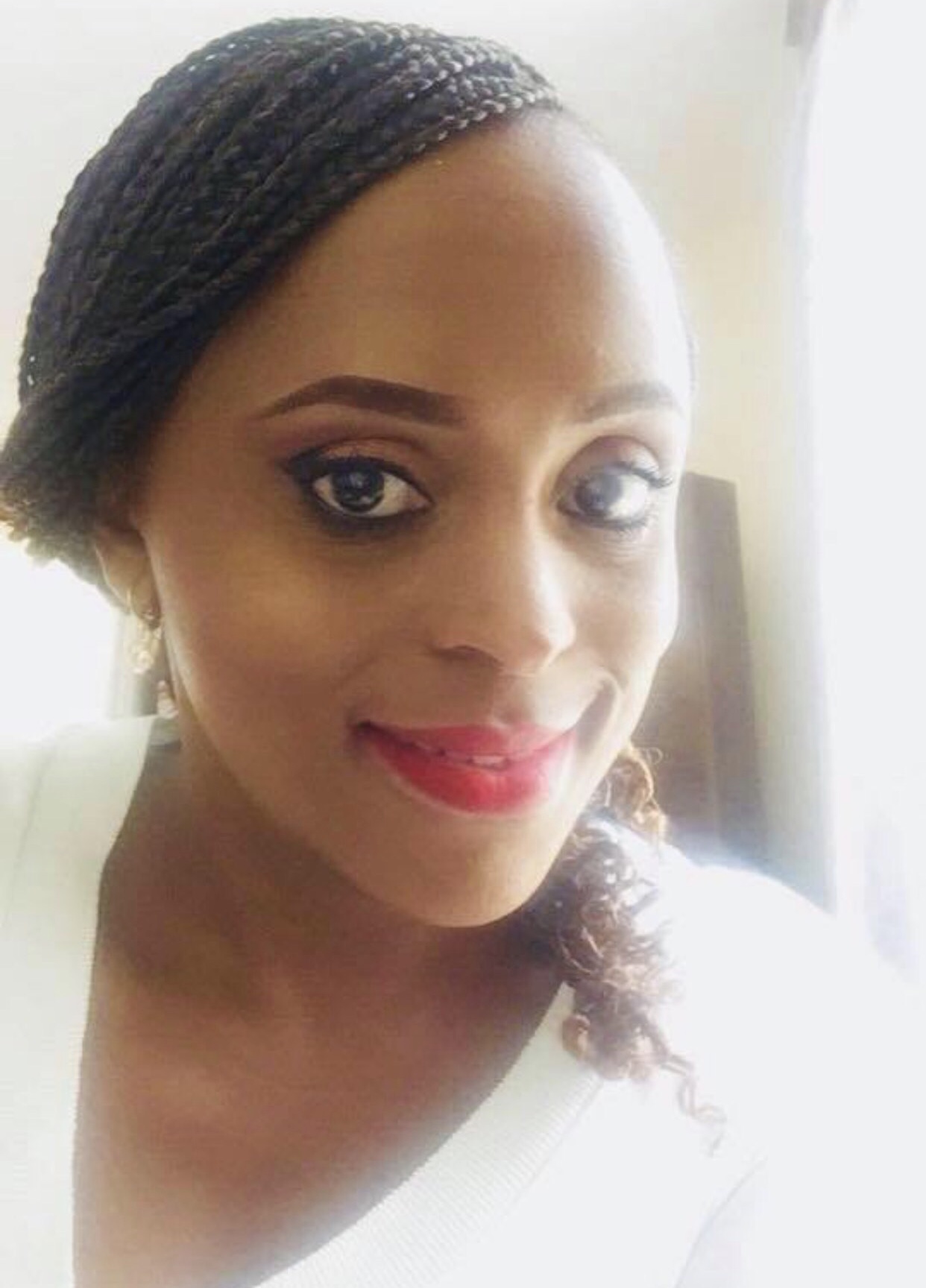 Hello Kenya Insights,
If our beloved company(KPC )is really serious about theft and adultarated fuel in Nairobi it should start by highlighting the corrupt syndicate led by one silent but highly manipulative Ms Peris Mburu Njoki, a revenue accountant II, who had been suspended in April 2017 for failing to follow due procedure in allocating product to two oil marketers in the KPC system together with Antipas Tirop who resigned unceremoniously in the heat of the scandal to avoid accountability leaving Ms.Mburu to clean up the scandal using underhand dealings within the company .
Whoever Ms Mburu managed to work her wide hips and charm with the investigating committee that was formed to address their issue and was reinstated back early this year into yet another role in the corporate department were another scandal is in the offing.Some of our IT colleagues were also roped in to manipulate and erase her computer logs/entries in the system.
They had both been suspended for their irregular dealings by exploiting a loop-hole in the gain/loss system through which stolen fuel designated to one oil marketer is illegally allocated to another and then registered as lost in the system. while working in our products accounts department (PS9)of KPC's Nairobi Terminal where they embezzled millions of shillings and were the kingpin in a corruption cartel that has for many years been stealing fuel and masking the theft as a gain/loss in the system.
In the period between January and December 2016 they stole 1,200,000 litres of fuel and allocated it to dubious fuel marketers of somali origin and later the billing journal entries reversed on those accounts denying the parastal revenue and enriching themselves.
Ms.Mburu is known to have bought a top of the range Toyota suv (KCH 448E) worth Kshs.3 million in cash and a four bedroom +DSQ house in the lavish Oasis apartments in South C for Ksh.16million cash in september 2016 even before the apartment blocks had been finished and further furnishing it for kshs.3 million worth of new furniture and fittings.
The apartment is home to extravagant and exclusive cocktail parties where she and her baby daddy entertain her cartel friends and families.Ms.Mburu is known to have a taste for the finer things in life and you will spot her in top-end malls buying clothes and electronic gadgets,numerous holiday trips to mombasa or throwing birthday lavish parties for her 5 year old daughter or friends funded by the ill-gotten proceeds of her scandalous activities.
Most of the property that she has bought is registered in her mothers' name to hide tracing them back to her, which is suspicious since the mother lives in a rented house in Donholm while using public transport.
The stolen fuel is known to have been adultarated and channeled into the petrol stations via the mum's fuel reselling company and other companies o members of the cartel.
Ms.Mburu will always be found at Ceddars resturant or Osinkiri resturant where she prefers to hold secretive meetings with fellow colleagues in the fuel racket scheme like Herman Munga (currently in suspension ) .Her under hand dealings within the company also ensures that she gets nominated for trips and training's that add no value so as to draw in hefty per diems and allowances, my monies that she is extremely generous with, enabling her to fund the lavish lifestyle and grease the powers that be to avoid prosecution and drain the company coffers.
We want to see these mysterious people in our company brought to account for the scandals they have been implicated in. Criminal characters should not be running this much tainted organization.
Citizen and Concerned employee.
cc.EACC, Asset Recovery Authority…
---
Kenya Insights allows guest blogging, if you want to be published on Kenya's most authoritative and accurate blog, have an expose, news, story angles, human interest stories, drop us an email on

[email protected]

or via Telegram
---
Missing Links In Monica Kimani's Murder As Police Struggle To Nail The Biological Identity Of The Killer Admitting Jowie Is A Hard Nut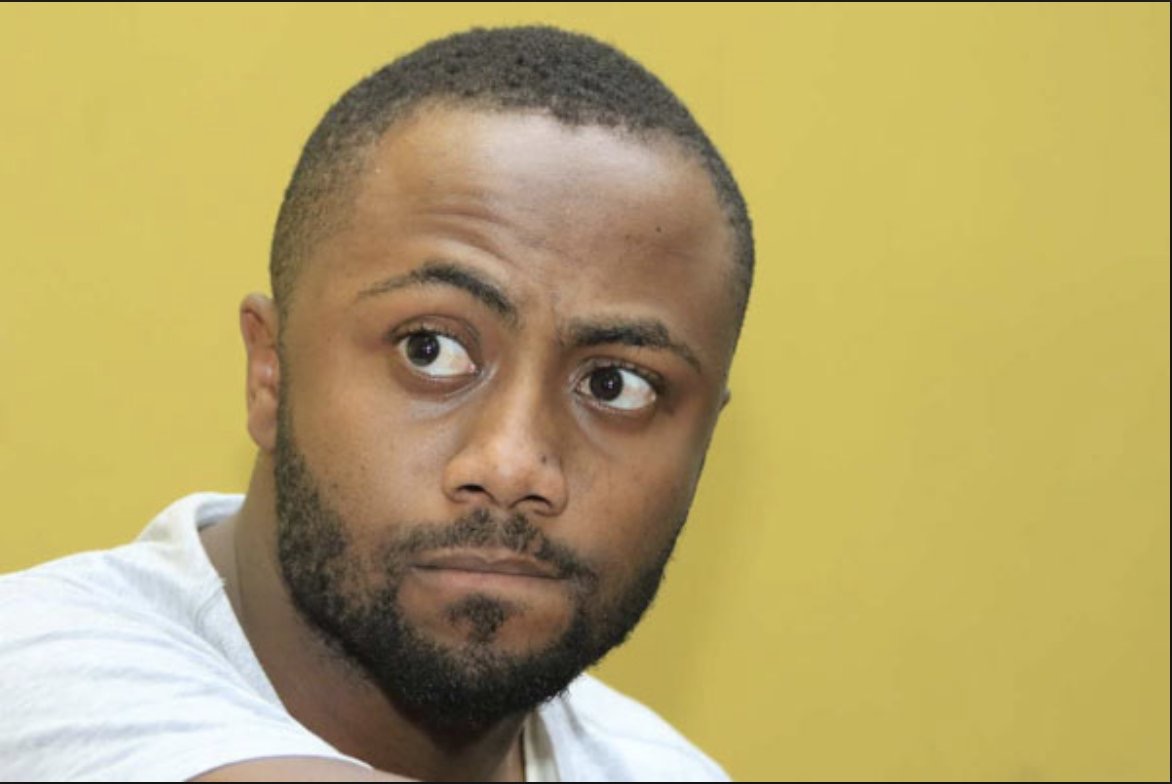 Detectives continue to patch holes in the murder so foul of Monica Kimani in her apartment even with prime suspect Joseph Irungu aka Jowie and his fiancée Jacque Maribe having taken plea against the murder they've been formally charged for.
Missing links in the case which the police described was work of a highly trained assasin who left just enough trails and was smart enough also to throw off the cliff investigators.
Detectives, for example, wondering why Ms Kimani did not struggle as her hands were tied behind her back and her mouth taped shut.
Police are struggling to figure out if Monica was drugged as the two had been taking wine together. Her body did not have injuries consistent with a big struggle against an assailant according to police reports.
There were also no signs of struggle in the apartment, as one would expect. A source privy with the scene analysis told journalists she was tied like a goat before her throat was slit.
Police do not think she was tied in the bathroom, a police source speculating to journalists that she might have been trussed up in the bedroom and taken to the bathroom and killed.
The drugging angle would be consistent with the profile of the killer that the police have: A meticulous planner and trained killer who thought about the crime seriously in advance and covered his tracks, including disguising himself in a kanzu and stealing an identity card for use in getting into Ms Kimani's apartment.
Assuming that the killer acted alone and was known and trusted by the victim, then the most likely explanation for the lack of a struggle is that he either tricked her to allow herself to be tied, or just drugged her.
Detectives said they were still trying to conclusively figure out the motive of the murder, and that DNA results were still being analysed.
As it stands, police are relying on circumstantial  evidence and fingerprints dusted from Ms Kimani's home, wine glasses and furniture have shown that Mr Irungu was in Ms Kimani's Lamuria Gardens flat, quite probably on the night of September 19. However, the forensics team has not given the DNA results yet.
"It will take time before we can really ascertain the biological identity of the killer," a detective, who is privy to the investigation told the nation. "We are relying on circumstantial evidence for now, but we have not been successful in getting any important information from the main suspect in our custody. He has not helped much. All he says is that he was not involved in the murder. He is very guarded."
For now, the source said, detectives have not been able to conclusively establish where Mr Irungu's main residence or central place of operation. The house believed to have been his previous residence in Nairobi's Buru Buru Phase 2 estate is currently occupied by another man.
The murder weapon used to slit Ms Kimani's throat has also not been found.
Determining the biological identity of the killer will need DNA analysis and more so with the killing weapon which is not in the picture. Circumstantial evidence can be punched down by lawyers and even though the DCI exudes confidence that they've met the threshold, proving that it was indeed Jowie who slit Monica's throat is the hurdle.
Police are however said to be in pursuit of a second suspect said to have been with Jowie that night and the murder weapon which could give a major breakthrough in this case. On the night Jowie was arrested he reportedly bragged to the police that the case won't go nowhere going to cast questions as to just how much he knows and his silence and non corporation with the police can only mean he's guilty or covering up for someone seemingly more powerful and buying time to evade the net.
---
Kenya Insights allows guest blogging, if you want to be published on Kenya's most authoritative and accurate blog, have an expose, news, story angles, human interest stories, drop us an email on

[email protected]

or via Telegram
---
Britam's Plan To Use The Courts To Stifle Competition From Cytonn Has Fallen Apart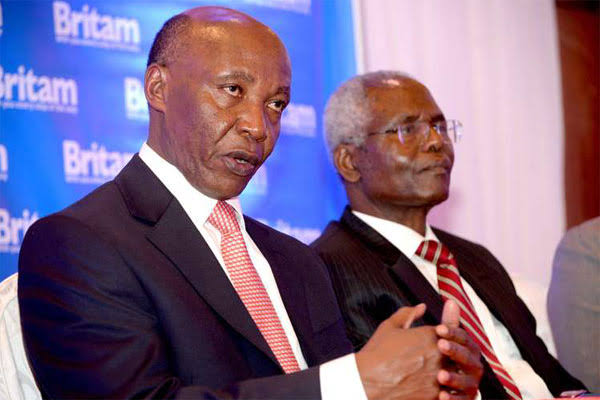 In a new twist of events, the Court of Appeal yesterday issued orders stopping Britam's attempt to use the courts to distract its competitor, Cytonn.
It has emerged that Britam might not have lost Ksh1.2 billion under the watch of its former employees, as they claim. Instead, records show that the money was spent on various Britam projects in the country.
Bank records in possession of our investigative desk show that the money that Britam accuses four of its former employees stealing was wired by Britam's own Fund Administrators from Standard Chartered Bank in Mauritius to Chase Bank in Kenya to different accounts held by Britam and its then Subsidiary, Acorn.
The money was meant for different projects which were initiated by Britam in conjunction with Acorn Group Limited. Acorn was Britam's partner in real estate development, and even they (Britam) had shares in Acorn.
The money wired from Mauritius was acquired from investors. Mauritius was the preferred destination because of its tax treaty with Kenya hence avoiding double taxation. However, Britam group did not want the projects done for BAAM investors, they wanted the projects done for Britam directors, a move that former employees firmly resisted, hence the attempt by Britam to punish the four, a move that the court of appeal stopped yesterday.
The disbursements were signed by Shiv Arora who was the Investment analyst for Britam, Elizabeth Nkuuku who held the position of a senior portfolio manager and Edwin Dande, the then Chief Executive Officer (CEO). The Investment Committee had already approved the five projects, in which the Ksh1.2 billion was to be used on.
As stated, only three executives authorised the transactions, putting in question why Britam decided to include Patricia Wanjama in the suit. Sources within Britam intimated to us that the owners of Britam, working through the previous DPP, Keriako Toniko, decided to manipulate the justice system to punish the Cytonn four, who exited Britam to form their own company.
We are in possession of bank statements showing how Britam used the money:
The first Ksh9.9 million was disbursed to Edenvale Developments LLP, a student housing project sitting on a 0.4 acre piece on Jogoo Road, Nairobi.
Another Ksh42.2 million was disbursed to Starling Park Properties LLP, a real estate project on a 0.7 acre piece of land on Gitanga Road, Nairobi, now called 67 Gitanga on Agwings Kodhek.
The third Ksh43.3 million disbursement was made to Crimson Court Developments LLP a real estate project on Riara Road, Nairobi.
Sinopia Properties LLP received Ksh150 .7 million, a project sitting on a 202.9 acre piece of land located in Ollolooitikosh Town.
The final Ksh915.4 million disbursement was made to Mikado Properties LLP a a real estate development sitting on a 28.4 acre piece of land in Mavoko on Mombasa Road.
This case is important to the market because it is about big corporates trying to keep their position by manipulating the Justice system. For a company that is also owned by IFC, Swiss RE and Africinvest, it's surprising that international investors would be part of bribing the system to so that they dominate the market.
Next we shall explain to you how Britam issued fake statements to investors in their unit linked education policies. Our mole at Britam informed us that the DCI has been investigating Britam about their Mauritius Ponzi Scheme run by previous shareholder, David Rawat.
While at it, we would like the Director of Criminal Investigations to also investigate these fake unit linked education insurance policies Britam has been peddling to Kenyans using teachers as their agents.
---
Kenya Insights allows guest blogging, if you want to be published on Kenya's most authoritative and accurate blog, have an expose, news, story angles, human interest stories, drop us an email on

[email protected]

or via Telegram
---
Regrets, Jacque Maribe Ignores Fiancé Jowie As Couple Reunites In Court As Battle Downs To Katwa Kigen And Cliff Ombeta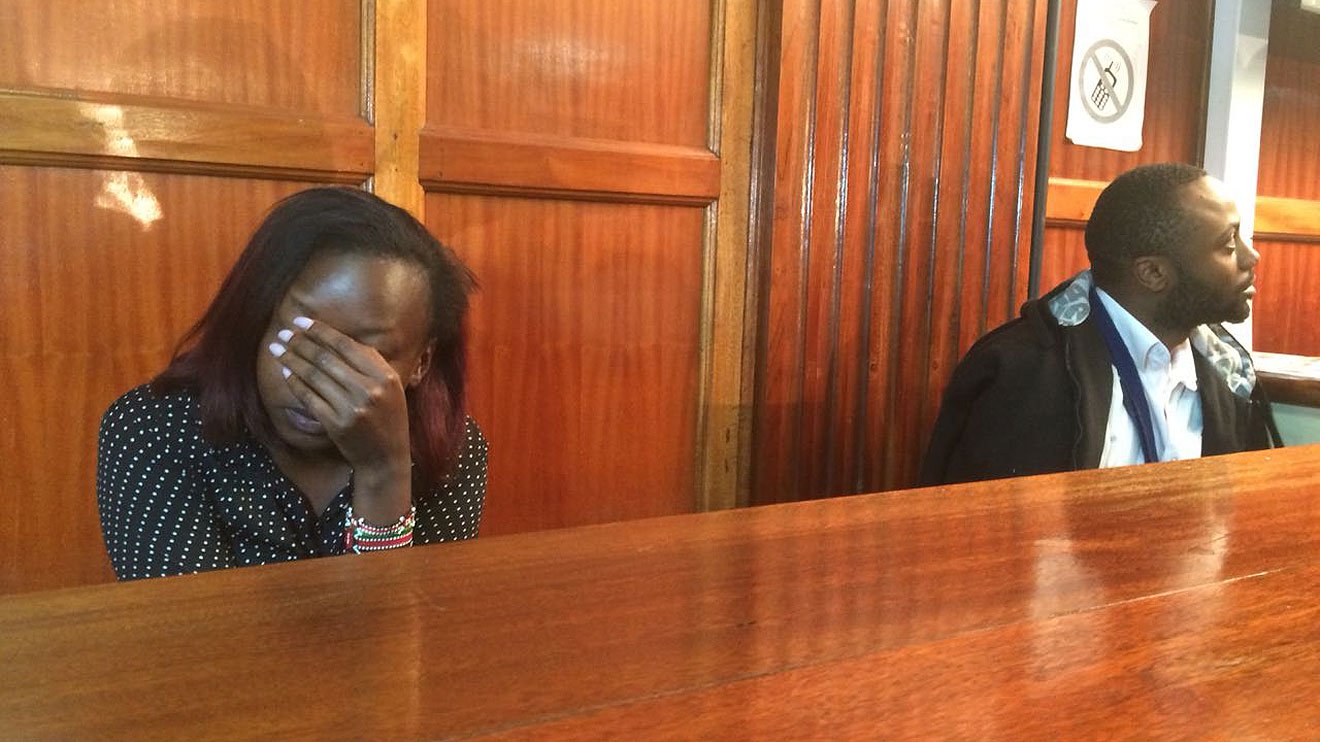 After the celebrity couple were separated for nearly two weeks as investigations into the murder of Monica Kimani took course, Maribe and Jowie the prime suspect in the case came face to face for the first time in Kilimani court where the duo are to be charged collectively for the murder.
DPP Noordin made the decision to charge both the murder dating evidence collected was strong enough to link the two to the heinous act. Earlier, it was speculated that Maribe would be turned into a state witness and testify against her fiancé who's the prime suspect in the murder.
In a sharp twist of events, DPP made the decision to collectively charged for the murder. In the investigations, police say that on that night, Maribe and Jowie were in the same company and that Jowie while driving Maribe's car to Monica's apartment, was captured in a company of someone.
Police also allege that Jowie attempted to take his life by shooting himself inside Maribe's bedroom following a disagreement that is yet to be detailed. The clothes worn by Irungu at the crime scene were also partly burned and recovered by police at Maribe's House. It's aksomdaid the knife used to commit the crime and which is yet to be found, was from Maribe's kitchen.
Maribe was initially considered as an accessory to murder by conspiring to mislead investigations, she knowingly lied to the Lang'ata police that Jowie was shot by thugs while in full knowledge of actual act.
Businessman Brian Kassaine who's also behind bar with his gun having been used by Jowie in the attempted suicide and said to be poised to be charged for being in possession of illegal firearm, could possibly have cut a deal to be a state witness and testify against the murder suspects.
Jacque Maribe is represented by DP's ICC lawyer Katwa Kigen while Irungu is represented by seasoned criminal lawyer, Cliff Ombeta.
Updates:
DPP Noordin Haji says there is sufficient evidence to warrant charges against TV anchor Jacque Maribe and her boyfriend Joseph Irungu alias Jowie over the murder of Monica Kimani.
Jowie and Jacque Maribe to be remanded at  Industrial Area and Lang'ata respectively until Monday, Maribe to undergo mental assessment test.
---
Kenya Insights allows guest blogging, if you want to be published on Kenya's most authoritative and accurate blog, have an expose, news, story angles, human interest stories, drop us an email on

[email protected]

or via Telegram
---