Diamond Park Estate And Winners Chapel In South B Must Be Demolished This Time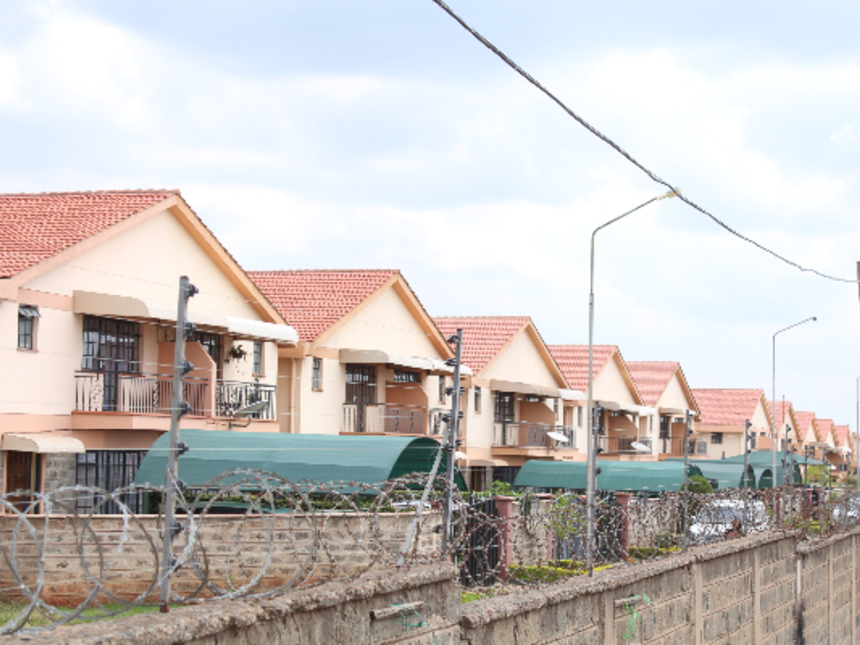 In 2014, the government was all system set to demolish the premium estate and church sitting on public land but in what is still clear in many people's minds, Mike Sonko came to the rescue of his friends when he directly called and put on speaker the President who directed the demolition be stopped.
The estate built 10 years ago is of 600 houses, each valued at Sh16 million. Most are inhabited by their owners while others have been rented out, it is valued at Sh10b.
The 243-acre parcel of land which was grabbed by the Diamond Estate is owned by the Kenya Veterinary Vaccines Production Institute. In the same line, other properties sitting on public land and which must be demolished include the 15,000-seater Winners Chapel auditorium and two other residential estates, Banque Villa and Executive Housing.
The parastatal land was fraudulently acquired in the mid-1990s, subdivided and systematically allocated at throw away prices to Sharjah Trading Co. Ltd, Rielco Co. Ltd and Samu Ltd.
In May 1995, Sharjah Trading Company sold two of the plots for Sh500 million to NSSF. The firm had paid only about Sh100 million to acquire the land.
Diamond Park Housing Co Ltd bought three parcels totalling 25.2 hectares of the land from NSSF and put up two high-end housing estates which it sold to buyers.
The development is located on Likoni Road off Mombasa Road and consists of four-bedroom semi-detached maisonettes. Each of the units at Diamond Park has a price tag of Sh25 million, according to an online listing by realtor Villa Care.
Nigeria-based Winners Chapel International also claims to have bought its 2.9 hectare plot from NSSF. The mega church was officially opened by deputy President William Ruto in April last year.
The Kenya Bankers Sacco has also been caught up in the grabbed land dispute since it is the developer of Banque Villa residential estate, also earmarked for demolition.
The sacco bought two plots measuring 4.04 hectares from Rielco Co. Ltd and Anne Nyambura, who served as secretary to former commissioner of lands Wilson Gachanja.
Sheikh Khalifa, the ghost director and a billionaire, is the ultimate financier and owner of Diamond Estate with other partners. Khalifa also owns Alfa Traders the company involved in grabbing public land in Eastleigh belonging to hawkers and he opts to take a laid back position in all these dealings.
Khalifa uses Farah Mohamed Barrow and Ali Sheikh Mohamud as his trusted proxies, and they're the one's who appears as owners in nearly all his properties. Sheikh Khalifa, owns Diamond Wholesalers, the biggest Mumias Sugar distributor in the country a business he's been in for the longest time through Kidero's reign to date Diamond Wholesalers is amongst companies whose directors were arrested in Eastleigh, they were found to be selling the mercury laced sugar. Clearly, this group has their feet deep in illegal business dealings.
Will SANY spare them this time and whether Sonko will come to their rescue like he did the last time? All public land must be repossessed.
---
Kenya Insights allows guest blogging, if you want to be published on Kenya's most authoritative and accurate blog, have an expose, news, story angles, human interest stories, drop us an email on

[email protected]

or via Telegram
---
Athi River Mining Company On Spotlight For Hiring Unqualified Foreigners As Expatriates Denying Qualified Kenyans Deserved Job Opportunities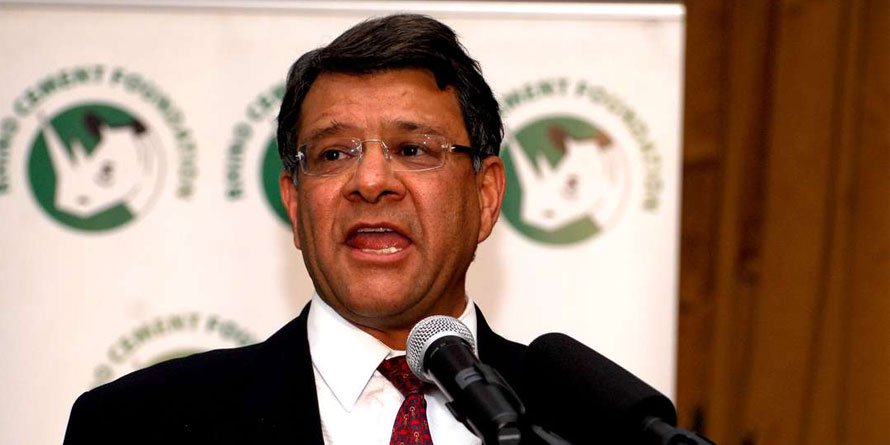 Rhino Cement previously referred as Athi River Mining is on the spotlight over breach of business moral ethical conducts. Disgruntled workers in most of the branches of the mining company has approached Kenya Insights with intention of bringing to light a serious issue in the recruitment process where the management is jumping the rules and irregularly hiring unqualified foreigners.
In this company every department is headed by an Indian who is considered an expartriate. In real sense some of them do not possess little knowledge of whats happening. Beside having an Indian head, departments also have about 3-4 other indians who act as supervisors, headmen, foremen, and other senior jobs. "Our graduates are treated as trash and handle the dirty job while the indians supervise." Says one of the disgruntled workers whom for obvious reasons shall remain anonymous.
It doesn't make any sense that at ARM, HODs, Supervisors, foremen, and generally small jobs that can be well handled by Kenyans are assigned to foreigners who are brought in as expatriate. How unqualified foreigners pass through the immigration process to get jobs that's can be done by local workers isn't much of guess work. It shouldn't come as a surprise that the management collude with immigration officials to give work permits to foreigners who don't deserve.
We're made to believe that the so called expatriates at NRM were just fixed to earn 10 times what Kenyans earn. A foreman for instance earns 250k while a Kenyan engineer earns a gross of 30k.
Rhino company has five different factories and each has a different number of Indians at each dept so its difficult for me to know the exact number of Indians. It has factories in Kaloleni, athi river, tanga, dar, Rwanda. Also the companies caters for their accommodations, tickets to India and back once a year, their meals, generally everything at the expense of Kenyans who do all the work.
Cement maker ARM's net losses widened 2.3 times to Sh6.5 billion in the year ended December on the back of lower sales and thinner profit margins.
The Nairobi Securities Exchange-listed firm had made a net loss of Sh2.8 billion the previous year.
The cement manufacturer's sales declined 32 per cent to Sh8.6 billion amid vicious price wars in the Tanzanian market where the commodity's price fell 30 per cent.
ARM's deeper losses ate into its shareholder funds which dropped by Sh7 billion to Sh27.7 billion.
ARM chief executive Pradeep Paunrana's pay rose by Sh20 million to Sh114.7 million in the year ended December 2017, even as his company fell deeper into financial trouble with a Sh6.5 billion net loss and a major share price erosion that has ruined long-term investors.
Mr Paunrana's pay rose 22 per cent from Sh94 million the previous year, driven by allowances he claimed while on a series of foreign trips in search of prospective investors.
Details of Mr Paunrana's compensation are disclosed in the Nairobi Securities Exchange-listed firm's latest annual report, which also shows that the deputy CEO, Surendra Bhatia, was paid Sh73.2 million in the review period, up from Sh72.4 million the previous year.
The idea of importing unnecessary Labour is killing many job opportunities for the locals. There's no need whatsoever for ARM to bring a supervisor, foreman and other minor jobs from India for a job that there are more than enough Kenyans to do. ARM or any other company with such backward attitude must be stopped.
Immigration must stop sleeping on the job by issuing work permits to undeserving persons. The man ministry must therefore conduct immediate auditing of so called expatriates at ARM and weed out the leeches and all illegal workers masquerading experts. Jobs that can be fine by locals must remain that. ARM had a window period to cleanse their house before we fire up the campaign and at the same time we call upon the management to fix this and minister Matiang'i to immediately swing into action.
You can write to me if you have anymore information in this aspect or on the company that need highlighting and I will do my own verification and highlight. Write to me at ([email protected])
---
Kenya Insights allows guest blogging, if you want to be published on Kenya's most authoritative and accurate blog, have an expose, news, story angles, human interest stories, drop us an email on

[email protected]

or via Telegram
---
Economy Class: 'EAT HEALTHY, LIVE HEALTHY' Is Fallacy Due To Unaffordable HealthCare.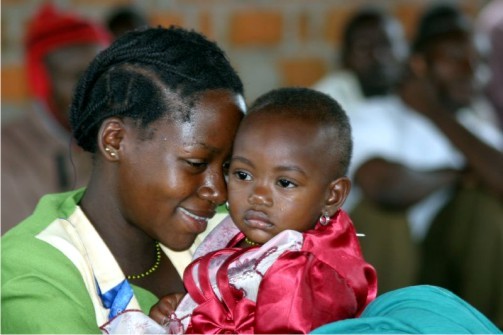 Perhaps before i ignite this ride, let's first agree on what 'Health' means: This is a state of complete Physical, Mental and Social wellbeing of an individual in simple terms and precise. For temperately sometime, researchers and researches, some confusing because they're contradicting the reality of Good health or Ill health and i believe you might have read some or rather several of them or even listened to them, opinions concerning healthcare matters hence i don't have to 'plagiarise' by repeating the basics of what they entail.
After humble time of observation and doing some statistics, i came to solidify the verisimilitude that genuinely in developing countries, Middle class families struggling with Unaffordable healthcare live to hocus-pocus that 'Eat Healthy, Live Healthy' is the solution to a healthy body- Corpore sano.
The middle class that's the Economy class can afford meals compared unlike low class that even affording a meal is nightmare and just survive to fight another day. These findings have made me authenticate that Unaffordable healthcare is a dangerous Psychological Health Hazard that worsens our unhealthy state. As a matter of fact, everyone is prone to ill health and when we're in this situation especially in third world countries who've poor, below standard and unaffordable healthcare, patients tend to suffer more from Psychological torture, distress of how they're gonna clear the hospital bills and other human expenses. Like in Kenya, government policised that every adult Citizen ought to have medical insurance cover but sincerely they only cater for 10% expense in special cases like Cancer treatment and research shows Psychological torture or Depression which erupts due to affinity for funds (which are inadequate) for treatment triggers and stimulates some hormones in excess portion worsening further the pathogenic cells in the patient who is suffering.
Some Elite class families too have moved from grace to grass, so many families are being held hostage in hospital wards over hospital bills arrears and more shockingly corpse too being held hostage in the morgues over hospital bills, a scenario which is a disgrace to a country which is visualizing for Universal Healthcare standards.
This Unaffordable healthcare being a clinical depressant can cause furthermore new diseases to a patient, talking of; stroke, heart diseases, kidney diseases, multiple myeloma and which further results to blood problems 'hematological problems', 'Acquired hemolytic anaemias'.
Considering the biological fact that some cancer cases in some individuals are as a result of genetics link, you don't encourage them to Eat Healthy and Live Healthy instead you provide Affordable healthcare to them to help not worsen their situation. For this matter, if there is affordable healthcare then these people can commence eating healthy and continue living healthy but before this provision and state, Eating healthy and living healthy is null and void and a Dream.
I'm proud of the current initiative of Universal Healthcare which have made governments, NGOs struggling to shine to connect the dots with the Affordable International Standards of Healthcare but at the same time also afraid that Healthcare sector cartels who majority are the hungry political class won't allow this smooth transition for reasons they personalise as 'meant to sideline their (fraudulent) business income'. Nearly two out of every five Kenyans have no access to medical insurance, thus a large part of the population is excluded from quality health care services and which reflects to Africa as a whole and that achieving Universal Health Care standard is a formidable challenge because Africa as a continent requires about 50% more doctors to achieve Universal Health Care standard, compared to the West which needs only about 3% more.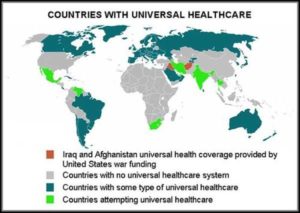 ---
Kenya Insights allows guest blogging, if you want to be published on Kenya's most authoritative and accurate blog, have an expose, news, story angles, human interest stories, drop us an email on

[email protected]

or via Telegram
---
Revealed: Teachers Exodus From North Eastern Has Nothing To Do With Insecurity And Discrimination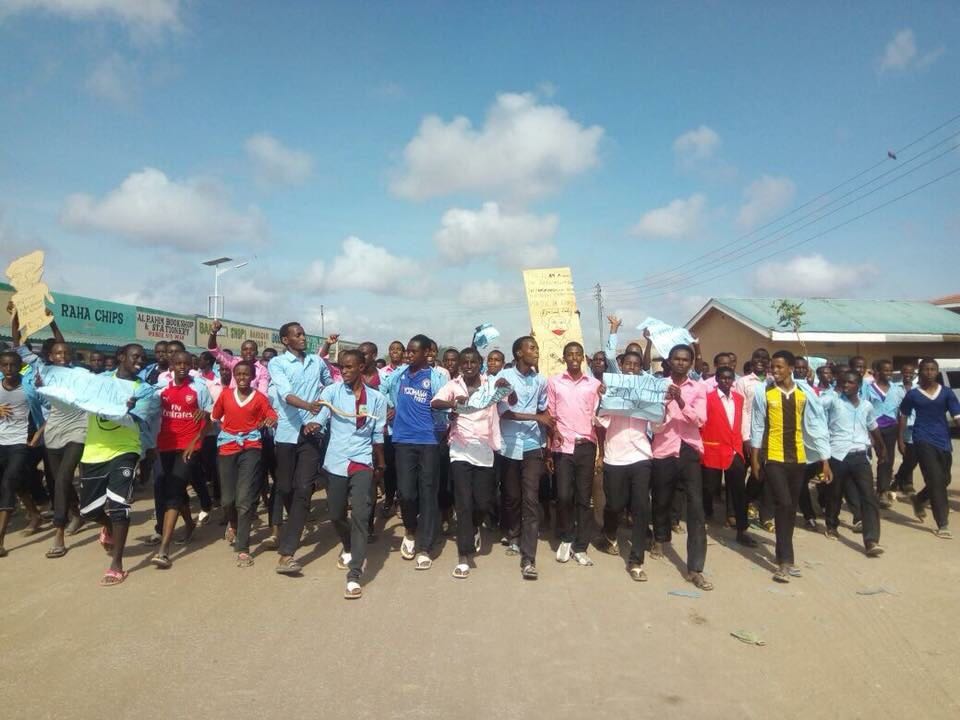 The acute shortage of teachers in the three counties of Garissa, Wajir, and Mandera is unsustainable and a time bomb waiting to detonate. Most public schools are either understaffed or no teachers completely due to an exodus of non-Somali teachers due to rampant cases of terror attacks. Some schools in the region are on verge of closure as a result.
The issue got worse when 28 Kenyans, 17 of them teachers, died in a terror attack on 22 November 2014. The teachers were proceeding for holidays.
While this unfortunate incident affected 17 teachers, it has to be noted that they were not targeted as the criminals behind this heinous act ambushed a bus in which teachers happened to be majority passengers. Since then terror has become the the major justification for transfers by the non-Somali teachers in these three counties.
Kenya Primary Schools Head Teachers Association Mandera, Mr Gaiye sharing the otherside of the story.
TSC acts
TSC CEO Nancy Macharia has told Parliament that the commission is transferring all non-local teachers from North Eastern following a terror attack at Qarsa village, Wajir County on February 16 in which four people, among them three teachers, were killed. The decision has been met with resistance by the local communities and the leaders from the region.
By this move, TSC is playing into the hands of Al-Shabaab. It has to be noted that, casual withdrawal of non-local teachers by TSC, without a comprehensive long-term plan to address the problem, maybe a recipe for radicalization and exacerbate more terror attacks.
Surprisingly, the Kenya National Union of Teachers urging the government to make it a policy those local communities get teachers from their own locality. Yet, unconfirmed reports show most of the teachers leaving North Eastern region do so because they only applied for the jobs to get employed by TSC before seeking transfers to go back to their home sub-counties.
Notably, non-Somali teachers employed by private schools continue to stay. There are also other non-Somalis working in North Eastern who include civil servants, employees of non-governmental organizations and business people who have not left the area because of the sporadic insecurity incidents.
Let's face it. Terrorism and insecurity, in general, has not been a problem that is specific to North Eastern only, but also in Mombasa, Kwale, Kilifi, Tana River, Lamu, Turkana, Pokot and Tana River.
We did not see the areas grapple with teachers' exodus. Why only North Eastern? Does it mean that all teachers in these counties are all 'locals'? What needs to be done to address the teachers' crisis in North Eastern? The way forward Government ought to develop a blueprint that focuses on recruitment of O'Level school leavers from the region into teachers training colleges, lower the entry grade for P1 teachers in the area from C, establish more teachers training colleges in the region and improve the terms and conditions of teachers working in hardship areas.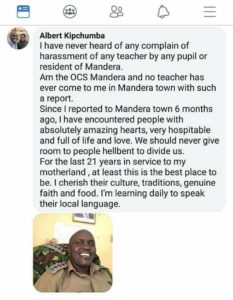 By improving the terms and conditions of teachers working in hardship areas will attract more people to pursue the teaching career hence solve the acute shortage of teachers in the region. TSC must also bring a policy where those teachers posted in the region have to stay in the area for a particular period before they can be transferred.
The government should also consider re-introducing hardship allowance for teachers based in hardship areas. The two levels of the government can also introduce scholarships for those pursuing the career so as to boost enrolment.
The recently established Mandera Teachers Training College provides the best hope of addressing the teachers' shortage not only in that county but in the entire North Eastern region and must be supported by all. The number of teachers' training colleges in the region should also be increased from the current two.
Residents of these counties see the move by the TSC as a continuation of their marginalization since independence. Even before the recent terror attacks,
North Eastern region had some of the worst poverty indicators in the country, just over 40 percent of primary-age children attending school, compared
with a national average of 77 percent.
Recent research shows that a large percentage of children don't transition to secondary school and the few that do so, as little as 10 percent achieve the grades to get into a Kenyan university. For instance the past three years there was no A Plain grade from the region.
Ms. Duale is the CEO of Peace
and Charity Organisation of
Kenya [email protected]
---
Kenya Insights allows guest blogging, if you want to be published on Kenya's most authoritative and accurate blog, have an expose, news, story angles, human interest stories, drop us an email on

[email protected]

or via Telegram
---