Diageo through EABL, KBL promoting Excessive drinking in Kenya under Exploitative Promotion Scheme Posing a Health Risk.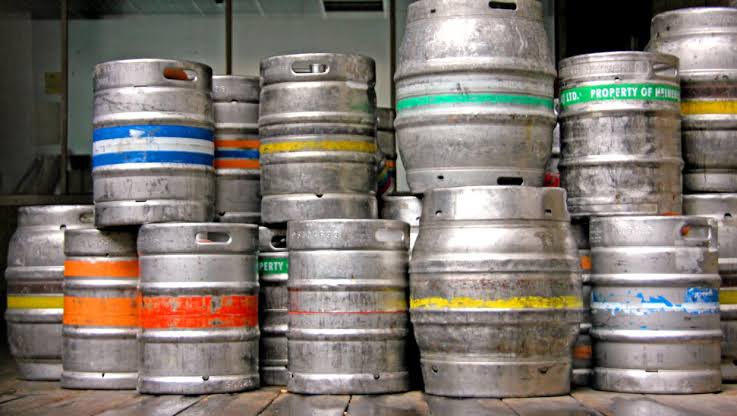 When spirits maker Diageo faced slowing growth in developed economies, it started expanding in emerging markets.
By 2004, however, many of these mature markets were becoming saturated. Emerging markets, on the other hand, were growing quickly, and the company saw an opportunity in them. Africa provided an attractive target.
Its population had been growing at more than two per cent per year, and it had an average age of 19.7 years. The middle class was well over 250 million people in 2000, and the number was increasing rapidly. But the continent also presented its fair share of challenges. 
Many existing products were too expensive for the African middle class. Others, developed for western markets, did not address the specific needs of the African population. The challenge for Diageo was to produce commercial alcoholic beverages that profitably met local needs. To achieve its targeted growth, the company needed to innovate across its entire value network.
New products, manufacturing setups and distribution systems, tailored to the specific commercial needs and opportunities of the region, would have to be created. Diageo first had to decide whom it would serve to achieve that growth.
The company was producing and selling a beer called Tusker in Kenya at the time through an equal partnership with a local company, East Africa Breweries Ltd (EABL). Tusker and its rivals were sold at prices well out of the reach of most Kenyans.
This left a strategic segment underserved: those who drank but for whom branded beer was too expensive. The company created a new product – a beer called Senator Keg – to tap the approximately 60 per cent of consumers who drank only locally brewed alcohol which they considered illegal.
Diageo engineered its sourcing and manufacturing operations to significantly reduce the cost of producing Senator Keg beer. With most beers being produced from two primary ingredients – barley and hops – which are combined with yeast and water to induce fermentation. The company chose to source barley from local growers and to produce the beer at its subsidiary, EABL.
This took advantage of low labour costs in Africa while minimising transportation and other expenses associated with sourcing from afar. This drastically reduced the beer's production cost. The pioneering process of brewing a lager from only barley was the world's first, and recognised internationally.
Market research done in 2003 by Diageo showed the optimal pricing for Senator Keg needed to be between 20 and 30 Kenyan shillings a glass (300 ml). When finally introduced, at 15 to 20 shillings a glass Senator cost a fifth the price of Diageo's mainstream beer, Tusker, and was only slightly more expensive than locally brewed 'illegal' alcohol.
By pricing Senator Keg at this level, Diageo offered consumers a product that was safe, and yet competitive with homemade spirits. Diageo made other significant efforts to reduce the price. It put forward a proposal to the Kenyan government to reduce taxes on Senator Keg to decrease its price and attract budget drinkers away from illicit brews. The government reduced excise duty on Senator Keg.
Senator Keg has proved an enormous unlawful monopoly in the market. Since its launch, the brand has gained over 50 per cent of the Kenyan beer market, and EABL dominates the country with a 97 per cent share. More broadly, emerging markets now contribute nearly 50 per cent of Diageo's net sales up from 20 per cent in 2005.
Africa alone contributes 20 per cent of Diageo's revenue. The company expects emerging markets to make up almost three quarters of its net sales by next few years.
Unfortunately, In June this year – Kenya Breweries Limited (KBL) re-introduced their third national consumer rewards promotions with an aim in 'fighting illicit brews' – promotion geared at rewarding loyal Senator beer consumers. According to the initiators, the campaign aim to provide a safe, ultra-low-cost beer to compete with illegal supplies which could play a crucial role in both resolving alcohol-related health problems and in achieving the targeted growth for Diageo.
KBL Managing Director John Musunga said the Shikisha Form na Senator Ushinde, embodies the Senator customers' pursuit of better lives and seeks to celebrate and recognize their unbridled loyalty and contribution in establishing the Senator brand as the most successful value beer brand in Kenya.
To participate, consumers are required to purchase two 500ml mugs (either Senator Lager or Dark Extra) to get issued with a scratch card. They are then required to SMS a unique valid code found under the scratch panel to a 5-digit short code to get an entry into the competition. One valid code gives one entry.
So, the strategy is, the more mugs you purchase, the more scratch cards, the more entry you record and 'the higher your chances of winning."
Unaware and unsuspecting customers hop in for the sweet deal without blinking an eye not knowing that every SMS you send of the code to the 5-digit code, you're charged 10/- as that isn't included in requirements, terms and conditions atleast for awareness.
So, if you buy more mugs- it's to their advantage, you get more scratch cards – it's to their advantage as you'll be charged more in the mobile network transaction fee unaware.
And with cheap Keg beers they're out to promote, targeting the vulnarable less fortunate families – low income groups who more often believe in lottery fallacy as the only way to get rich.
We must be clear that the target group is the low- income consumers who can only afford the cheap Keg beer and who believes in lottery as the only way to richness. This targeted group is a jobless group, and drinking is their business.
Lets takes an example of Kiambu county, In a small size bar or pub, 10 friends in a day takes 4 mugs each, thats 2000/- in a day times 7 days a week for the addicts, thats 14,000/- times over 1000 such like pubs in one county – that's 14,000,000 in a week times 40 active counties in the country out of the 47 counties thats roughly over 500,000,000 every week then add the 10/- scratch card charges for every 2 mugs purchased for this group every time the take two mugs for the next three months. The campaign is being run for 3 months before these prizes are given out. The billions of money being exploited in this scheme is almost the country's annual budget.
The promotion feature an array of prizes, with the grand prize being Ksh. 10 million. Additionally, 5 loyal customers stand a chance to win Ksh. 2 million each, with Ksh. 1 million set aside to improve their community as well as themselves. Additionally, there will be airtime worth Ksh. 56 million, home shopping worth Ksh. 12 million and home makeovers worth Ksh. 2.4 million. 
The terms and conditions of buying more mugs to stand higher chances of winning, condition of drinking minimum of two mugs is harmful to health, its addictive method and they know it. These conditions encourages excessive alchohol consumption and binge drinking (Binge drinking is, during a single occasion, four or more drinks for women and five or more drinks for men) on the side of the consumer with an aim to get the consumer buy more, then also charge them more when sending the SMS codes. 
In the United States, one "standard" drink (or one alcoholic drink equivalent) contains roughly 14 grams of pure alcohol, which is found in: 12 ounces of regular beer, which is usually about 5% alcohol. 5 ounces of wine, which is typically about 12% alcohol. 1.5 ounces of distilled spirits, which is about 40% alcohol.
Senator Dark Extra, which was launched early this year and is retailing in 2,000 outlets, has an alcohol content at 7.5 per cent compared to Senator Keg's 5.8 per cent. Tusker is 5% -5.5%.
The more the alcohol content, the more the harmful risks.
With this underway exploitative promotion, its possible that end of year Per capita alcohol consumption in Africa statistics will record Kenya among the top alcohol consumers in Africa, Ministry of Health will record higher cases of Diabetes cases, increased cases of Liver and Kidney failures.  
Cheap is Expensive and This exploitation is underway with the knowledge of the authorities from Communication Authority, Telco companies: Safaricom, Airtel, Telkom – Consumers Federation of Kenya (CoFeK), Legislators in parliament. All in payslip to keep pin-drop silence on the scheme.
---
Kenya Insights allows guest blogging, if you want to be published on Kenya's most authoritative and accurate blog, have an expose, news TIPS, story angles, human interest stories, drop us an email on

[email protected]

or via Telegram
---