BEWARE: Paper Wave Is The Latest Pyramid Scheme And Crypto Fraud In Kenya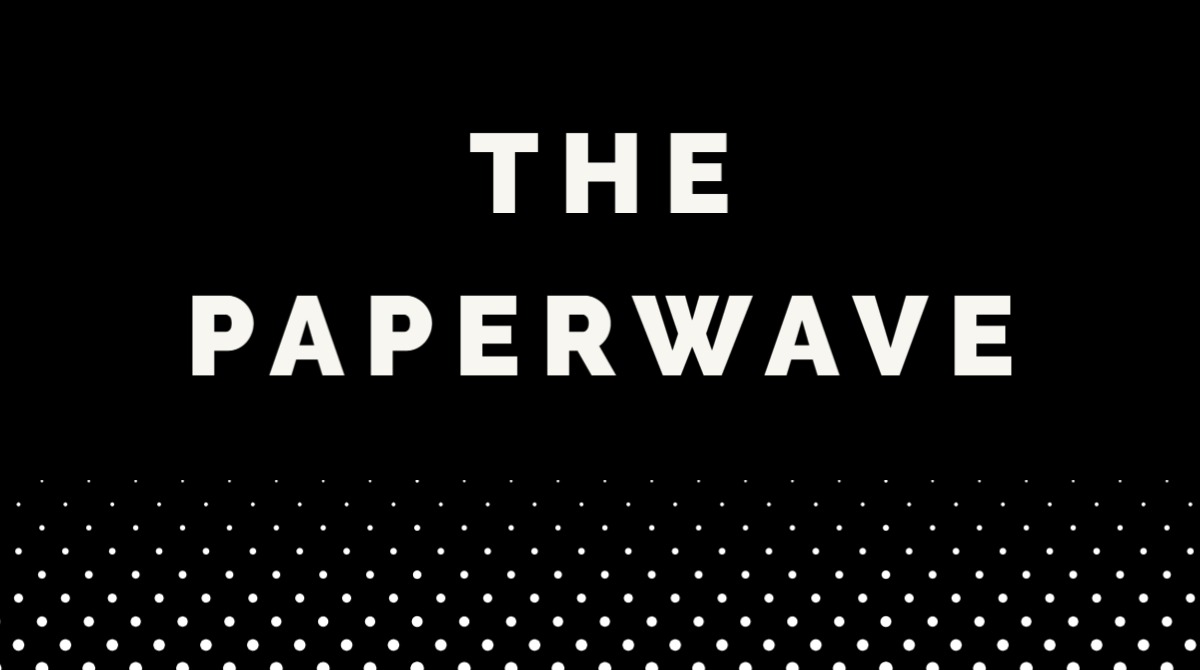 The more things change, the more they remain the same. Kenyans have been treated to all levels of pyramid schemes and they never seem to stop despite ever flowing tears. Why? The schemers often plan their exit plan before they launch and with a gullible, looking for overnight riches population, a ready market is always available for the cons to sell snake oil.
Even before the dust settles down after Kenyans were ripped off millions in the Amazon Web Worker pyramid scheme, another one is already up, The Paper Wave.
In a well-coordinated and orchestrated scheme, investors were duped into investing their money in an online app known as Amazon Web Worker, on the premise that they would earn huge profits of up to 38% for a deposit lasting only seven days.
Social media platforms were awash with advertisements wooing Kenyans to the mouthwatering scheme, that promised to double one's deposits in a month. In one such advertisement, investors who deposited KSh100,000 were promised KSh351,000 after 30 days!
All one needed for his/her application to be successful was to register their personal details such as full names, M-Pesa account details and mobile phone numbers in the online app.
Unsuspecting Kenyans downloaded the app in their hundreds, registered and made their deposits. Some referred their spouses, children and close friends to the scheme, in a bid to make a fortune overnight. It is not until when the app was deleted from the internet without prior notice, that the investors discovered they had been duped.
They were shocked to learn that the app was not in any way linked to Amazon, a multinational technology company based in the United States.
The app allegedly went down with deposits worth hundreds of millions of shillings from gullible investors, who had hoped to hit the jackpot, once their deposits earned profits.
Paper Wave Pyramid Scheme
A new money making opportunity by the name The Paper Wave is slowly making waves in the Kenyan market.
Quick summary
Paper Wave is a trading platform where you trade system coins, Stellar Coins with peers. Besides, it's a multilevel marketing platform which compensates you for recruiting members. You can also play Spin the Wheel games and win cash prices.
Paper Wave is risky, but can potentially make you a lot of money if you're influential or if you join early. Although it claims to offer cryptocurrency trading features, it does not. Rather it excels in trading system coins and promising a guaranteed value growth for investors money.
What is The Paper Wave
According to the website, The Paper Wave is a cryptocurrency platform
Where you can trade system coins known as Stellar coins and make profits fast
With a referral program to reward multi level marketing
Which provides different types of spins based on amount staked
Where you can trade Bitcoin, DogeCoin Tron and others with peers
Where you can learn about cryptocurrencies, how to buy and sell and other good trading practices.
At least that's how the founders define it.
Let's get to the real stuff.
What Really is Paper Wave
I hate doing this, busting people's bubbles. But it's gotta be done anyway.
I'll put it plain and simple;
The Paper Wave is a pyramid scheme which banks on the crypto naivety of kenyans to conceal the creators' true agenda of selling a dream, making money through multilevel marketing and disappearing with it when the seat gets hot.
Now, I'm not against that. In fact, I have previously advised people how to make money from pyramids.
Weird, isn't it?
In my perspective, pyramid schemes are made by clever individuals who exploit the system to make money. That happens everyday.
If banks, stock traders, lawyers and insurance companies don't ring a bell, then I cannot imagine the hem of your moral fabric.
What then irritates me is the part where they claim to offer services which they don't, tarnish the cryptocurrency concept and use influencers to do so.
On a wide spectrum, when things go down (not if but when) the mainstream who will be affected by this fallacy will find it hard to adopt cryptocurrency.
Their mental and emotional scars from this fiasco will extend adoption; time before cryptocurrency transforms the entire financial system. Because of so much doubt built upon fake cryptocurrency projects.
The Red Flags
It's not a cryptocurrency
The Paper Wave is not a cryptocurrency. It offers Stellar coins which also are not cryptocurrencies.
A cryptocurrency is a digital currency in which transactions are verified and records maintained by a decentralized system using cryptography, rather than a centralized authority.
By definition, The Paper Wave already falls on different fronts.
The stellar coin is not a digital currency. It's just a name to represent numbers jumbled up on their system.
The Paper Wave is a centralized system; everything is on the site: thepaperwave.com. This beats blockchain logic.
There are no independent entities forming a network that verifies and records transactions. The centralized system is built on the website.
So the claim that The Paper Wave likens Bitcoin and Dogecoin in functionality is a blatant lie. Its like calling beefsteak a vegetable.
What goes behind building a cryptocurrency, let alone the blockchain to support the cryptocurrency is beyond the scope of many.
You need cryptography experts, economists, high-tech programmers, millions of dollars and many months to build something that meets the basic requirements of a coin listable on Coinmarketcap.
Kenyans' with these characteristics do exist, and an indeginous cryptocurrency can be built if a serious believer and investor comes through.
But not The Paper Wave.
It has no face. Nowhere on the site does it indicate the people behind it.
It's not backed by any known investor.
It doesn't have a whitepaper to elaborate the concept behind it, the problems it tackles and solutions
There is no network
There is no open source program
No mining, minting, farming or staking system.
I could go on and on but the point still remains, The Paper Wave and its Stellar coins are not cryptocurrency.
No legit crypto marketplace exists
One of the features the platform boasts about which allows trading of other cryptocurrencies is not functional.
As mentioned earlier, the trading page display is good enough to dupe a none-trader. But for traders who have used LocalBitcoins, Paxful, Coinbase among other legit crypto marketplace will laugh it off.
It seems like if you wanna buy or sell any crypto, you put forward a request to the authority who should then find a suitable trader and connect them with you.
Then you'll have to transact offline because the site has no trading capabilities. It's like going to a chamaa and being connected with a fellow mama who sells good Avocados, then you'll have to meet later to trade.
That's not a digital marketplace?
A functional crypto marketplace offers an avenue for a trader to deposit crypto (needs a wallet), request of offer crypto at prices close to standard crypto prices, hold crypto in escrow for credible transactions, and transfer of coins (requires a connection to the blockchain)
All these abilities don't come cheap.
That is why Paper Wave designed a makeshift market display to stand in place of legit peer to peer crypto trading platform.
And you know what made me laugh out loud? The last section on that page showing ready buyers. Here's a screenshot.
They are simple offers fabricated with the highest impunity!
A Controlled Market.
As expected, the challenge of a centralized system is that the authority has power to control the market. And that's the case with this platform.
Fundamentally in credible markets, the supply and demand of coins should determine their value.
But on Paper Wave, the authority sets a price of their liking. They can decide to increase its value by 5% after every 24 hours. Yet still, they must consider the amount of money being withdrawn to ensure they stay profitable.
For instance, if you double the price for Ksh 4.50 now to Ksh 9, many people will sell their Stellar coins.
That's not desirable for these cunning goons.
So they'll alter the prices however they want as long as it influences profitable transactions on the platform.
If they drop the price below the original value, it will scare investors and many will sell
Note: They will do this; (drop the price of Stellar Coin) and let people withdraw coins when time comes to close shop. A perfect escape plan.
The Referral System
I just took a look at the referral system and knew what Paper Wave is; a multilevel marketing platform hiding under the guise of cryptocurrency.
Public Likes, EarnSmart, Live Auction. Ring a bell?
They came in many dimensions, but the one thing that never changes, is their referral system which encourages recruitments of new members on multiple levels to increase earning potential.
You are paid by a recruit referred by your referral. Very convenient. A cash cow for those that come first (top of the pyramid).
No Accountability or Credibility
The people behind Paper Wave are none existent. No registered entity claims ownership of this project. They just picked a gullible influencers to back them up and the avalanche set off.
Xtian Dela, one of the most influential social media personality in Kenya has become the face of the ferocious campaign. The owners of the scheme found a good asset in him.
According to the model of the fraud scheme, the more you invite, the more the bonus earned.
If you have great influence, at least within your circle, this feature will potentially earn you most of the money.
What the influencers being used by the Paper Wave owners have failed in is to inform their followers of the risks involved. The potential to lose their money and the fact that they should invest only what they can afford to lose.
Sample of misleading influencer tweets sponsored by Paper Wave.
Me buying my 1st car after I #TradeWithPaperWave and making millions using stellar tokens. pic.twitter.com/2CqQCozkka

— Dreamer (@Crazy_brayo) June 12, 2021
It's happening and getting bigger…trade with a new platform all over East Africa called paperwave and earn crazy profit with it's crypto coins?..#TradeWithPaperwave

— King Gareth Tirop (@GarethTirop) June 12, 2021
The currency that you can use in the #TradeWithPaperWave is know as Stellar Tokens. pic.twitter.com/MaCK9lDf4P

— Dreamer (@Crazy_brayo) June 12, 2021
Every person who is even remotely familiar with the crypto industry has certainly heard about Paperwave which is a Kenyan crypto.

This exchange is truly one of the biggest and most reliable ones out there and many people are starting to trade with it#TradeWithPaperWave pic.twitter.com/57VgbEqfNU

— Pedro (@PedroBlessing_) June 12, 2021
If things were to go wrong now, if they closed shop now, who will you blame? Who will you report to the police? No one.
The closest they come to being accountable is providing a Customer Care Whatsapp number and you are certain that number will not be enough to serve the ballooning clientele.
Late or no replies will be common for sure and that number will always be off.
However, when you pay through MPesa, the receipt message mentions an entity; Stkella Enterprises. That could be useful.
You could ask Safaricom to name the people registered under that business name.
But they are obligated not to disclose information about their customers unless it is a police case.
Is it worth investing?
Well, it depends.
Here's a fact, pyramid schemes will always exist. It's a reality we must live with.
While governments try forming laws to prevent such projects which exploit naive citizens, jobless computer savvy university graduates will find a way to maneuver the booby-trapped but ineffective systems built.
That's why these schemes pop up every now and then and you'll rarely see someone behind bars.
So you have a responsibility to use your brain to judge this. You choose the perspective to consider.
And in such cases there are two conclusions to make.
To avoid them entirely
To find a way to make money out of it
The first option is for non-risk-takers and those without disposable income; money they cannot afford to lose.
The second option is for risk-takers. People who understand the world is like a game, learn the rules and play. People who can find opportunities anywhere and make a few bucks. When pyramid schemes collapse, the majority lose their money. But this caliber of hardcores makes a living out of it.
I've done it before. You could do it too.
If you're interested, ask yourself these 2 IMPORTANT questions
Do you have money you can afford to lose?
Do you have influence? Friends you can pitch to, show them the opportunity, list the risks involved and still recruit a good percentage of them?
If you do, then this might work for you.
Because you need to understand that these 'heavenly opportunities' don't last and whoever you recruit to a project, will bail for your blood when things fall apart.
Pyramid schemes have made enemies, broken relationships and led to big debts and depression. So you need to tread wisely.
Lastly, you need to make a decision right at this moment.
To Join Paper Wave
Or to look the other way
Because your chances of making money from multilevel marketing platforms diminishes by the minute.
These platforms have a lifespan. Normally 2-3 months. If you join within the first month, you might just be lucky.
Signing up thereafter, you'll be juggling obsidian knives.
Thepaperwave.com was registered on 3rd June 2021.
It started going wild on 15th June 2021 courtesy of Xtian Dela's endorsement. That could be its real start off.
Do the math.
Conclusion
I'll end with some audacious statements
Paper Wave is an MLM. Early adopters (20%) will make money. Late comers (80%) will lose money.
Paper Wave is not a cryptocurrency.
Invest only if you have some spare money or you're a good marketer.
All the best.
Additional reporting by El Gwaro
---
Kenya Insights allows guest blogging, if you want to be published on Kenya's most authoritative and accurate blog, have an expose, news TIPS, story angles, human interest stories, drop us an email on

[email protected]

or via Telegram
---