Baby Skin Care and Boils Treatment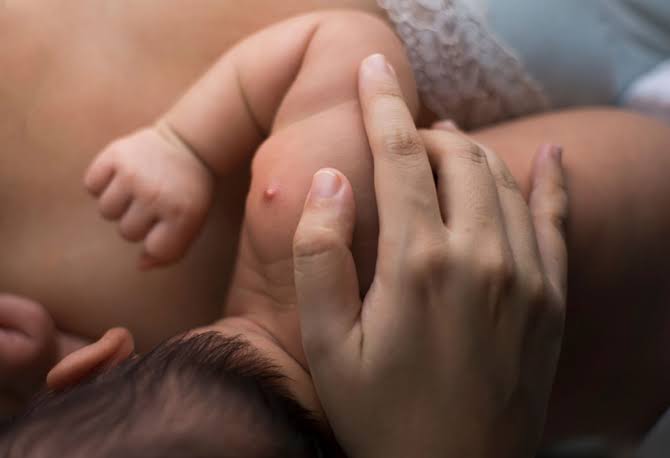 Everyone wishes to take maximum good care of their baby(ies). It's everyone's wishes to get a baby too. Today we learn how to take care of your babies skin.
Babies have the most sensitive skins ever recorded. Their immune system is still developing. This makes them vulnerable to many infections.
Most weather conditions are unfavourable to babies skin. In such conditions, babies may develop rashes on their skins called boils.
A boil is a tender lump that appears on the skin because of some infection in an oil gland or hair follicle.
Staphylococcus Aureus is the infectious bacterium cause of boils.
The bacteria is mostly present on the skin. It gets into the babies skins through sweat pores or small skin cracks.
This infection then grows into a painful lump of pus. Boils erupt everywhere, be it on the face, back, neck, shoulders, thighs, and buttocks.
They are also said to be contiguous. If left unattended, they spread to other areas of the body. People coming in close contact with the baby's skin may be at risk of getting infected too.
The infection are transmissible through sharing of towels, bedsheets or toothbrushes.
Also Read:Cristiano: The World's Most Expensive Car Owner
Some medical conditions can also expose a baby to a greater risk of developing boils.
Poor personal hygiene, lack of necessary nutrients in the body, chemical exposure from use of harsh soaps, creams or detergents and low immune system can also cause boils.
The doctor advice and check up is always recommended if you sport a boil on your baby.
A thorough physical examination is done by the Doctor. They also test a wad of the boil to rule out any other underlying medical reasons for the appearance of boils.
In case the boil bursts, it's advisable you wipe the area clean with some cotton and antiseptic wash.
After drying, cover it with gauze or dressing to prevent the babies from touching them
Medical findings forbids squeezing or piercing the boil.
This not only affects babies skin but also results in scarring spread of infection.
A medical magic that can be self administered is boils on the baby's head. Rubbing alcohol on the area treats the boil.
Rubbing coconut oil also helps in cooling the boils in case of multiple occurrence.
---
Kenya Insights allows guest blogging, if you want to be published on Kenya's most authoritative and accurate blog, have an expose, news, story angles, human interest stories, drop us an email on tips.kenyainsights@gmail.com or via Telegram
---
Dishonored: Kenya's Rugby Players Air Their Frustrations And Poor State Of Life
Kenya has very talented sportspersons. From athletes to soccer and to one very successful sport in Kenya, Rugby.
Kenya 7s has been having a decent and successful time at world rugby series.
But the results are far more likely to be worse if the current salary and allowances situation goes on.
Players like Willy Amboka and Dennis Ombachi have taken their salary grievances and stolen allowances to Twitter in what seems like a tip of the iceberg on the pathetic conditions KRU is putting its players through while expecting good results.
The two Kenya Rugby Sevens aside team players have complained about the problems facing their mens team.
Ombachi says they are being paid peanuts with no allowance. Something that is seemingly making it tough for many players to pay for their basic needs such as house rents. https://twitter.com/Willyambaka/status/1131844294149591040?s=19
With Willy Amboka backing him on how it's hard to explain to the landlords why the house rents haven't been paid. https://twitter.com/ombachi13/status/1131851931134124032?s=19
National Players are being paid 28K per month. Without any allowances and paid trainings or travels.
https://twitter.com/ /status/1131808209214287872?s=19
Ambaka and Ombachi also says Medical fee and house allowances of the Sevens team has been misused by KRU Bosses.
Players are forced to pay for their own medical fees if they get an injury.
I had a nasty injury late 2017 playing for @OfficialKRU in Dubai and a few months later my salary was more than halved and I was taken from tier 1 to tier 2.

The mental torture and trauma I went through was too much at some point 😔

I BROKE MY LEG.

— dennis ombachi (@ombachi13) May 24, 2019
Kenya is resourceful with raw talent but it suffers from the unknown management syndrome that has been brought about by nepotism and tribalism in the current KRU Board.https://twitter.com/ombachi13/status/1131808209214287872?s=19
It's also sad how national rugby players are living like peasants and forced to beg for money and food from friends, fans and family.
Ambaka also expressed his frustration about how his fellow mates are going through hard times to an extent of borrowing everything https://twitter.com/Willyambaka/status/1131844667685916672?s=19
While Ombachi saying that all of their money were stolen by corrupt KRU bosses
I am even ashamed to say I reprsented kenya in the olympics here, I will tell you what Russia does to its olympians just for going there, sisi pesa yetu waliiba na waka kula yote

— dennis ombachi (@ombachi13) May 24, 2019
Last but not least, the unhappy Ombachi talked about how KRU bosses have neglected men's gym and training areas. https://twitter.com/ombachi13/status/1131804677396471808?s=19
The issue of nepotism between two national rugby teams also arose.
Ohh and the women take home 150dollars and that's on a good month

— Willy Ambaka (@Willyambaka) May 24, 2019
With what clearly indicates exploitation of players from the National women's rugby teams.
Are the women afraid of talking about their off pitch matters? Or someone is working things from their side.
We are waiting for the official response from KRU Bosses about the off pitch issues that are tearing apart our national rugby teams.This is not the first time ugly face of rugby management is coming to the surface.
Last year during the World Sevens Series in Paris, players staged a cold protest when they concealed the Brand Kenya brand who was a sponsor.
Shujaa had met with Brand Kenya and KRU CEO and it was announced the board had come to sponsor the team to a tune of KSh 20 million for a period of eight months. Brand Kenya boss declared each player would be given a token of KSh 100, 000 in form of cheques in appreciation of our exemplary performance.
KRU boss interrupted the payment plan and asked Brand Kenya to send money to the union which would in turn channel it to their accounts. Players were never paid until a serious online protest was staged. It's disturbing seeing how our boys who bring pride to the country are being treated with utmost disrespect. Mismanagement in Kenya's sports especially rugby is a cancer that need to be cut off.
---
Kenya Insights allows guest blogging, if you want to be published on Kenya's most authoritative and accurate blog, have an expose, news, story angles, human interest stories, drop us an email on tips.kenyainsights@gmail.com or via Telegram
---
Chief Gold Scammer Jared Otieno Arrested And His Luxury Cars Seized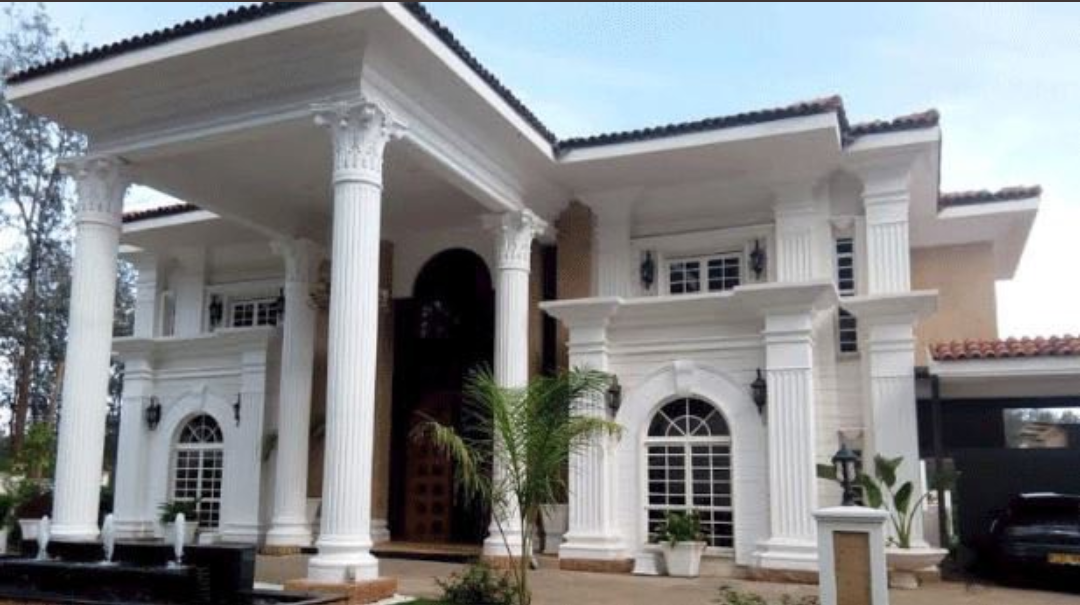 Kenya has been having scandals after another. The State has been filled with scammers and masterminds at the expense of our economy
Jared Otieno, popular known as Jared, the main suspect in current fake Gold scam that the DCI has busted has been arrested.
The special branch of detectives and police conducted a successful swoop at ths tycoon's palatial home in an early morning operation.
Also in custody of the DCI is Jared two high-end vehicles; the Porsche and brand new Bentley.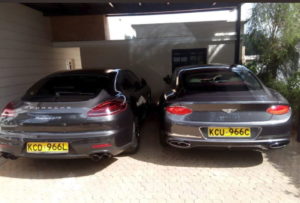 Brand new Porsche and Bentley parked outside Jared Otieno's Karen home. Photo/COURTESY.
Jared was living an expensive life in Nairobi's suburbs.
The chief fake gold scammer had recently acquired a palatial home in Nairobi's Karen area.
He Recent married in what was termed as a royal wedding. Jared is said to have released an 8figure Dowry.
Jared who is now arrested will be charged alongside Zaheer Jhanda.
The DCI says that Zaheer is a person of interest in the ongoing investigations.
Zaheer Jhanda has deep political connections as seen on the photos of him going round the internet.
The photos came at a time when DCI boss George Kinoti had said that he is determined to bring down a cartel that is running a parallel economy.
The DCI boss says he's not shaken by financial muscles of the cartel.
He hinted that all politicians who are also involved in this economy killings scandal will be brought to book with all their cartel.
The leader of the United Arab Emirates, Sheikh Al Maktoum had requested Kenya to 'look into' the matter with much urgency.
Related:Opposition Leader From Western Involved In Sh400M Gold Scam
That's what prompted the DCI to immediately act and launch investigations.
So far, the DCI has 15 suspects already arraigned in court pending the investigations.
Milimani court magistrate gave the DCI a week to complete the investigation and then open the charges.
---
Kenya Insights allows guest blogging, if you want to be published on Kenya's most authoritative and accurate blog, have an expose, news, story angles, human interest stories, drop us an email on tips.kenyainsights@gmail.com or via Telegram
---
Migori Man Who Eats Snakes, Lizards, Chameleons And Tortoises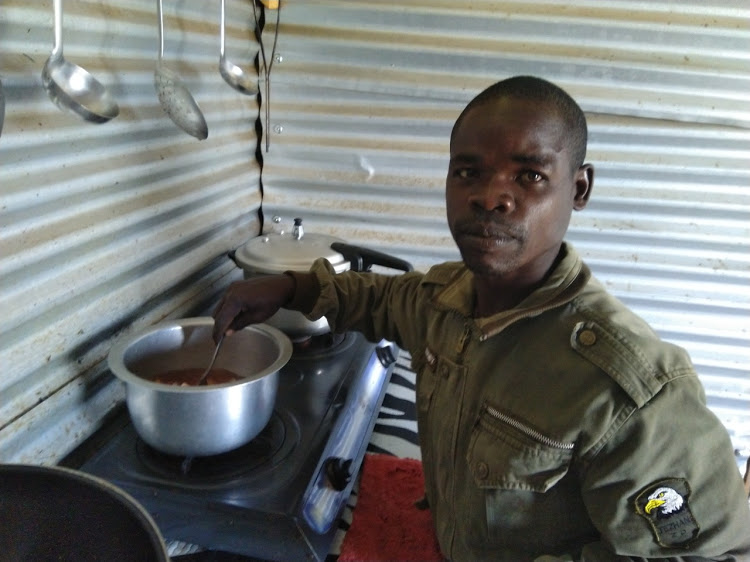 Which are your favorite foods? As you think of the answers, Thomas Odembo, a 35 year old watchman by profession from Ogongo village in Nyatike Sub County has chameleons, lizards and tortoises as his favourite food.
Mr Odembo says he developed appetite and interests on chameleons, lizards, tortoises, cats and dogs when he was employed as a guard for a Chinese supplier.
Odembo who rears his own animals to feed on in his compound says everyone should try his tastes.
"These food is actually healthy and totally sweet that any other red or white meats that people are eating." Odembo told a local daily.
"I have lost appetite for cow and goat meat. I don't eat pork too. I have enough chameleons and tortoises for myself and I'm ready to supply the village the surplus," Odembo said.
"I took chameleon last night for supper, this tortoise was brought by a neighbor who found it in his garden," Odembo said.
Odembo the father of seven says he learnt how to rear and prepare these animals from his former bosses, the Chinese.
Odembo says the Chinese eat these animals and they don't affect them. He is urging all the fellow village people to start embracing this new diet.
Odembo went ahead and explained that the animals taste just like ordinary meat.
"My favourite meal time and again is reptiles especially snakes, lizards, chameleons and tortoise. My wife, Pauline Akoth and my seven children don't eat my food. They call it trash and poison" Odembo explained.
---
Kenya Insights allows guest blogging, if you want to be published on Kenya's most authoritative and accurate blog, have an expose, news, story angles, human interest stories, drop us an email on tips.kenyainsights@gmail.com or via Telegram
---