JohnBosco: After A Successful Secession In Kenya, What Would Be Next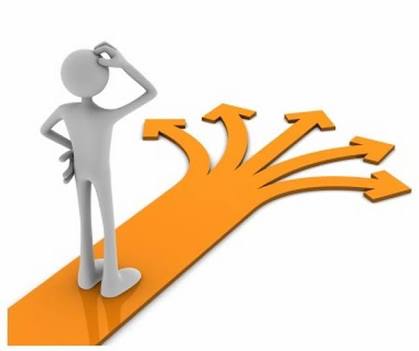 After beefed up secession talks in the country in all communication platforms, as a nation we've portrayed a picture of Discomfort and Resistance. It all began long ago since Kibaki era, back in 1998,  when Kibaki leader of opposition against Daniel Moi had proposed secession plan with his Central Kenya legislators counterparts on the basis that, "A government that kills her people, discriminates her people along tribal lines has no moral authority to Govern them". He had suggested formation of "Central Republic of Kenya" that was to include Nakuru, Laikipia, Meru, Embu, The five Central Kenya Counties and Nairobi. Hon Kihika Kimani was to be the mobilizer of the Army troops.
Today 19years later it has revived back in a new phase and a bill has been presented before legal authorities for scrutiny. Lately, an Opposition legislator and an Advocate by profession Hon. Peter Kaluma had tabled a Secession Bill before IEBC for perusal. Below is a summary:
The MP states in the bill that successive regimes have violated the national values and principles of governance as set out in Article 10 of the Constitution.
He accuses successive governments of entrenching ethnic discrimination and exclusion, injustice in public service and in distribution of natural resources. He notes that important appointments remain a preserve of just a few, that the national budget is skewed to benefit a few groups/communities/regions and that all other regions are marginalized and rendered mere tax payers.
He accuses the current regime led by President Uhuru Kenyatta of undermining devolution and concentrating power and resources in the national government.
He also reasons that previous regimes have captured the state and hold hostage and weaken parliament, commissions and independent offices in a bid to retain political and economic power.
He also accuses the government of political assassinations, manipulation of ethnic census and voter register, flagrant rigging of elections and suppression of other groups/communities/regions not seen to be regime-friendly.
After indepth Evaluation,i came and like many others have come to the reality that Secession talks aren't priority but an option among many other more avenues by opposition to pinch out disgracefully rogue Jubilee Government from power.
Firstly, following causative agents of Self-Determination precisely in Kenyan situation and like many other victims of this revolution of Secession, it has always been Government oppression, purely politics which has been fueled by; Tribalism, Anarchy, Autocracy, Despotism and Self-Ego. Government's all inclusivitiness are just hullabaloo words without action. At a point when a caretaker government profiles her citizens as 'militia' for boycotting pre-determined shambolic Electoral exercise results is a wake up call to the reality of Exclusivity. Such Government would deliberately attack such people in the name of encountering 'militia' in a genocidal mission to silence the majority. This is absolutely Terrorism Radicalization in place.
Secondly, the Big man syndrome is catalysing secession which is contagious. We've rarely or ignored talks about products of secession thereafter.Obvious Aftermath lyrics has always been bloodshed and death of innocent vigilantes but in the long run besides bloodshed and death of these oppressed, like i said Secession syndrome is contagious, after 30years or more to come in those 'new' Republics that would be formed,tribal politics will again invade, superiority and inferiority measures, agreement and disagreement,Government and opposition. Some tribes will get dissatisfied again and would want to again withdraw.
Ofcourse a Government won't run without opposition inclusion for a complete Ecosystem. Opposition will be formed by the same people who had pushed for these reforms then will have divided because they feel some inequality, fraudulent system and corrupt government and one time will call for Self-Determination. If Raila is the Big Man, thereafter secession he won't rule forever and many more Big men like him will emerge and will also want the same, to go the direction. It will be an endless war of secession.
If at all Secession succeeds, the Government in that Republic should make no similar mistakes because we will have Life Cycle of Secessions which is a show of wavy Leadership.
Recommendation
Structure of an All-Inclusive Government formed by UNCOMPROMISED individuals Willing fully and Legally elected by the People might be a better option for the sake of such crisis but unfortunately this is like an illusion in Africa Continent as we have been umblically coded and have unconditional romance towards compromised individuals.
Every Citizen must feel satisfied and catered for, resources equally distributed and system set well.
---
Kenya Insights allows guest blogging, if you want to be published on Kenya's most authoritative and accurate blog, have an expose, news TIPS, story angles, human interest stories, drop us an email on tips.kenyainsights@gmail.com or via Telegram
---