A Friend Who Lived With Monica Kimani In South Sudan Reveals What She Was Doing And Why Her Parents Are To Blame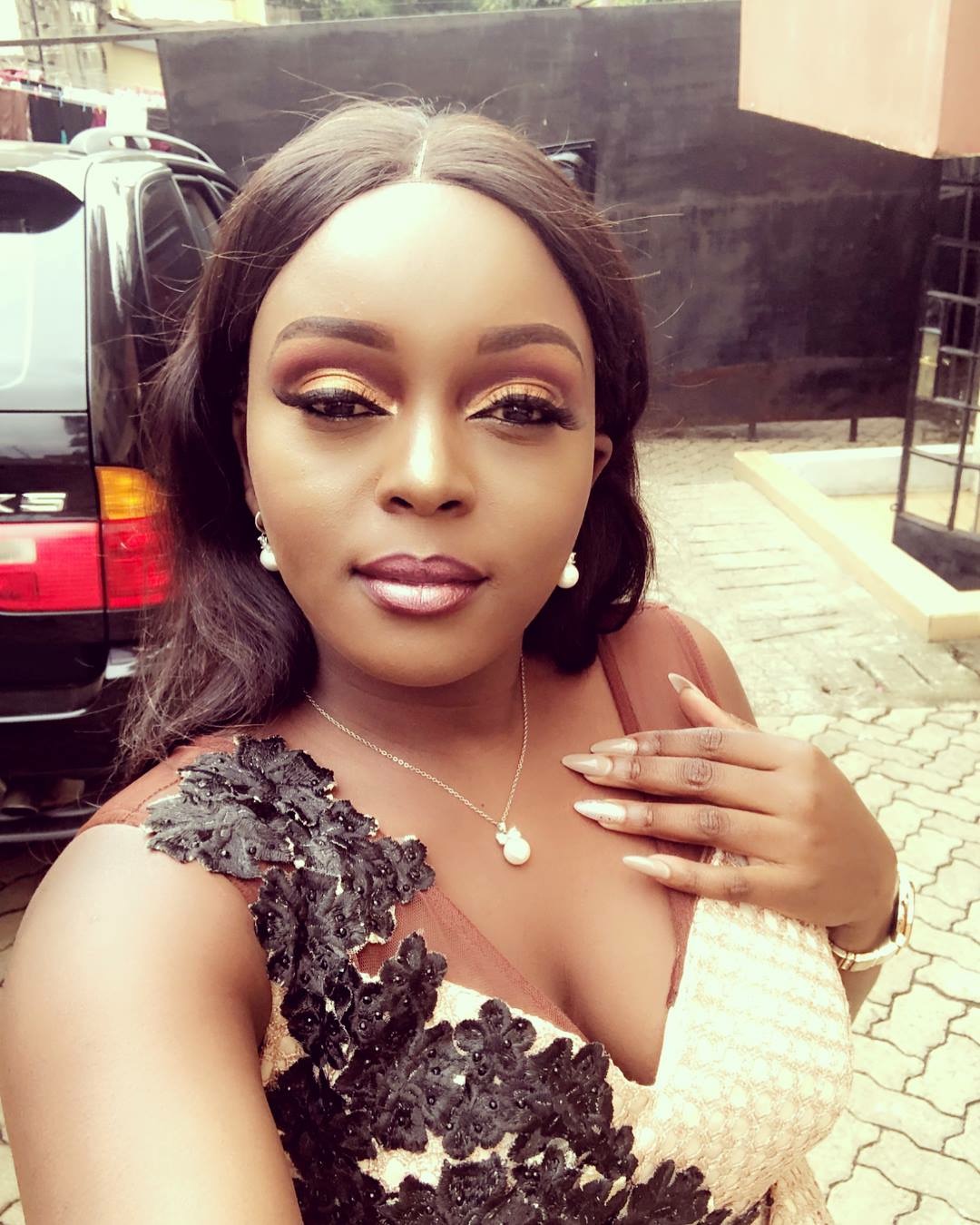 Joe Kiboi who supposedly worked with the late Monica in South Sudan has spoken out giving a smaller glimpse on her life out there, he writes;
Today I woke up highly disturbed by the content of what Kenyans discuss, the advent of social media has brought about an open system and we are able to discuss anything and any topic under the sky without a care.
This brings me to the topic every person in Kenya is discussing. The rise and fall of Monica Kimani and Jackie Maribe.
Monica was my friend we met during the days I worked in South Sudan.
To me she came through as a polite down to earth fun-loving person, she did not have the airs of a spoilt child, she was ambitious and determined to make it. To what lengths she would have gone to make it is a question that we should all ask ourselves.
Some stories I have read on social media are heartless to both Monica and Jackie. We should ask ourselves where these problems emanate from.
We are a society that instead of learning from other people's mistakes, we talk of how better we could have improvised those mistakes. We Improvise evil.
Monica like everybody else went to South Sudan to make a living and to make her life better for herself and loved ones, as far as I know she worked with the Ministry of Foreign Affairs and was just another ordinary Kenyan.
It was difficult for a person of Monica's nature to keep working in a place like South Sudan normally, her ambition and beauty would not allow her to take an ordinary 8 to 5 job, business offers were thick left and right.
From the onset I could see she was overly ambitious, she kept a rich crowd of Sudanese around her and her "business" contacts were who is who in South Sudan.
It is in this circles that I made her acquittance.
When I met her she was still hustling as everybody is wont to call a novice business person. I am not very sure exactly what she was hustling at the time, but she was in her humble beginnings.
We all had contacts and contacts at the time were the thing that made or broke you in South Sudan, everybody then was looking for people with contacts. I had contacts in the right places and one day Monica and her brother George came looking for me. They wanted a certain favour from me.
Personally, I was not able to oblige since that was not my line of business, however in my judgment I advised her appropriately and I let it go.
We thereafter became good friends and she would call, and we would meet for drink once in a while. I was surprised at how wealthy she had become within a short time and I was equally concerned at what she was doing. I remember advising her on certain issues and unfortunately this is where we are now.
I am disturbed by the circumstances of Monica's and Jackie Maribe's tragic end to their stories. This seems a case of a failed parenting to me. I feel it would be wrong for me not to talk about this, we as a society have lost our moral standing.
Instead of pointing out the wrongs committed, we wish we were in those positions and we talk of how better we would have done it ourselves.
I see people saying how stupid a killer Jowi is and how they would have left no traces themselves! What a society!! Are we trying to perfect killers?
I was brought up in an era where my parents were not the only people parenting me, I was parented by my grandmother and I was parented by my neighbours.
Every move I made was seen and reported, if I truanced my folks would be waiting for me with a "Rucamio" and discipline was instilled immediately, if I fought in school my folks would know.
I constantly felt under surveillance despite the absence of technology we have today. Discipline was never postponed my neighbour or my friends' parents in school would mete it out to us instantly and on the spot. We were taught how to be good citizen by our parents.
We were Kenya's children and every adult was our parent.
Where did we go wrong that we no longer know where our children are and what they are doing?
The laws of our world are such that everybody has to start life from the bottom of the pack and work your way through the ranks, even in the business world you need to make a name before you can call your business a success.
We were taught to work hard! We were shown the blood and sweat route and we became proud of building our little empires piece by piece.
I am a father of two daughters and it is bestowed upon me to see their upbringing, it is my duty to educate them and prepare them for a future.
Indeed it is my duty to ensure that they make a good wife to someone out there as it will be the duty of my future father/mother-in-law to make sure that his son will be a good husband to my daughter. We were brought up to bring up families!
My parents brought us up in the hope that we shall all go and start a home and carry their names to greater heights. Life was easy, get an 8-5 job feed and educate your family no unnatural demands.
As my daughters grow, I want to know whom they hang out with, what they do and what places they go to, until my daughters are married off they continue to answer to their parents. (of course, today marriage is a choice and therein the problem lies. Probably).
Daughters are vulnerable and we as parents are obligated to protect them more than the boy child. When daughters get pregnant pre-maturely it is us parents who take the responsibility of the grandchild as our daughters reboot their lives.
Our daughters stay with us throughout.
I therefore fail to understand how a parent cannot monitor their children as they go about their business, be they boy or girl a parent needs to know the progress of their child even through adulthood. (If they can bring their child for me to look after, why wont you be accountable to me?)
Now here we are with a tale of two fathers and two daughters one dead and one in prison, one said to be having unlimited wealth and another seeking wealth. How far can we go to acquire wealth and what does it mean to us?
Monica was Twenty Nine and Jackie barely older or younger, lives cut at their buds and yet to us what matters is how this kids were wealthy and how they had acquired a celebrity status.
It was such that our parents were taken care of by both their daughters and their husbands, today we have daughters spoiling their parents with gifts whose source we don't question, sons spoiling their mothers with endless streams of cash without questioning their source.
How can you brag that your son was in the process of acquiring a certain gift, what do you regret the loss of your child or the loss of the gift?
When your daughter is in the public domain declaring multiple relationships where are you seated? When you see your daughter posing with a person whose background is suspect and toying with guns, what are you doing? Those who play with guns look for targets!
The loss of Monica and the loss of Maribe is a parenting disaster that we should all learn from.
I will from where I sit blame the parents for letting things run this far.
Both parents failed to intervene in good time and sat back to enjoy fruits that they could not account for and the price has been too high.
I will mourn a good friend and I will sympathize with Jackie, but as parents lets get a little bit more involved with our children.
There is too much killing of young daughters by equally young sons.
---
Kenya Insights allows guest blogging, if you want to be published on Kenya's most authoritative and accurate blog, have an expose, news, story angles, human interest stories, drop us an email on

[email protected]

or via Telegram
---
Reinstatement Of Suspended Dr Catherine Mutindi Exposes Sonko's Propaganda On Pumwani Hospital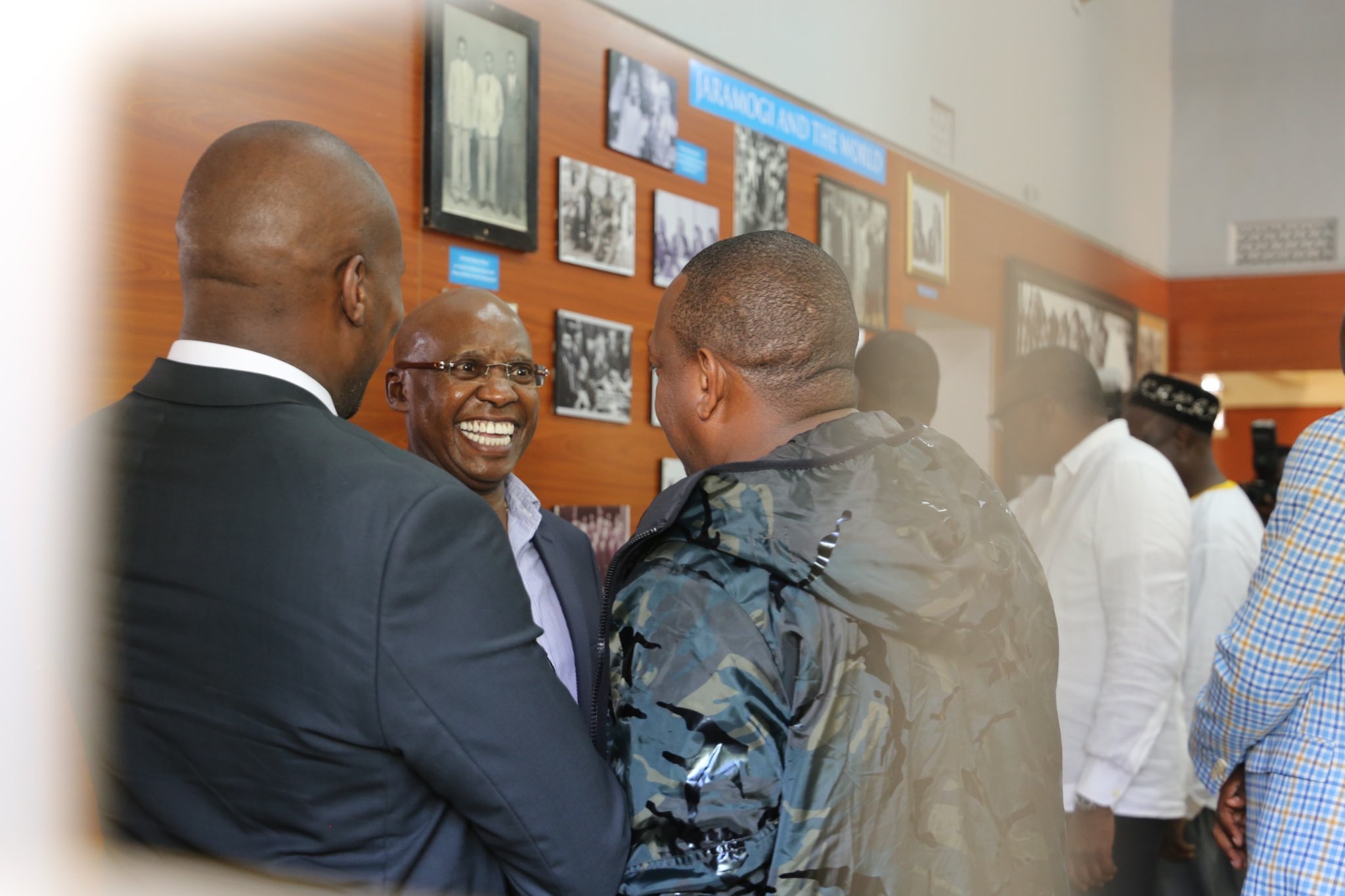 Known for being over reactive and playing to public emotions as opposed to facts, the Nairobi Governor Mike Sonko In September suspended suspended the hospital superintendent & doctor in-charge. It was alleged that the staff switched off the power in the new born unit. Governor conducted an impromptu visit that found bodies stuffed in boxes at the storeroom.
In the public eye, the governor did the right thing, however, behind the scenes, he failed to recognize and address the systemic failures that had led to his expose.
According to a summary report on operation at the hospital in the period under focus in September, a total of 156 deliveries were made and only 6 deaths registered. On accusations of hiding bodies, the report said that The hospital didn't a holding room for dead bodies. The room had a total of eleven (11) bodies.
"These bodies are ferried to City Mortuary for disposal on Mondays, Wednesdays and Fridays. Of the eleven (11) bodies in the holding room: • Four (4) were to be ferried to City Mortuary on Friday 14th September, 2018 • Six (6) who died over the weekend will be ferried today to City Mortuary. • One (1) non-tagged neonate is not from the hospital un-procedurally within the holding area with no documentation availed by the mortician." Said the report on the discovered bodies that the governor live-streamed to his followers on Facebook.
Because of poor facilitation, the staff have to be innovative, " There are no body bags to keep the deceased in before transfer to the morgue. Hospital staff have to make do with what's available. Carton boxes and plastic disposal bags are the most available temporary storage for these little angels. Every deceased person, irrespective of age, is registered in the death notification register provided by the registrar of persons (births and deaths). Each of these little ones is moved to city mortuary with an attached notification. They are not just statistics." Said Dr. Bosire.
Dr Catherine Munini the suspended medical superintendent at Pumwani has now been reinstated and redeployed to Mbagathi Hospital after it emerged that her rushed suspension was discredited that it was unfair and unthought over given the fact that at the time she was outside the country in Zambia amid more so that the limiting factors at hand on handling bodies hadn't been addressed.
Questions now hangs on how suspended doctors like Dr. Kamau aren't reinstated since they were all suspended over disapproved reasons as Dr. Catherine who's now the boss at Mbagathi. Dr Joseph Karani has been moved to Pumwani as the boss.
County Secretary Peter Kariuki, County Secretary Peter Kariuki, Acting CEC health Vesca Kangogo, Chief Officer Health Mahat Mohammed, County Attorney Kwamboka, And the Gynaecologists as Pumwani Dr Kamau were all suspended for telling the truth and going against the Governor's script which has now been discredited.
It's not surprising that currently there's a smear campaign on Dr. Catherine on social media even after investigations proving she wasn't tainted. Our sources allege that the current hospital administrator at Pumwani Mr Geoffrey Mosiria who's described as a crafty man, is behind the smear campaign against Dr. Catherine Mutindi.
What's obvious after going through the facts that the office of the governor hasn't refuted is that the suspended doctors were victims of rushed decisions and were after all innocent. Systemic failures as that of Pumwani can't be resolved by emotions but in-depth look. This what I've been saying also about KNH where understaffing, under funding and over crowding is overlooked yet the biggest barriers to effective service delivery. Question now that remains is the fate of the other doctors suspended by Sonko if they'll be reinstated as well since facts have proven them right and that Dr Catherine is back in service.
---
Kenya Insights allows guest blogging, if you want to be published on Kenya's most authoritative and accurate blog, have an expose, news, story angles, human interest stories, drop us an email on

[email protected]

or via Telegram
---
PHOTOS: Migori Governor Okoth Obado Recieved With Jubilations As He Reports Back To Work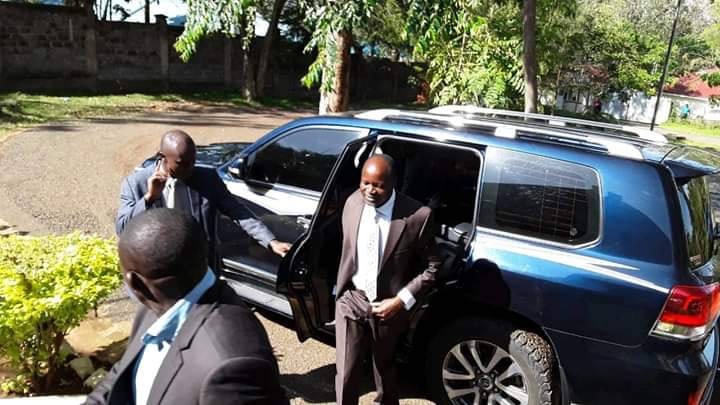 For 34 days, the county boss stayed without the luxuries and pomp that power comes with. Obado who was arrested and charged over the death of his girlfriend Sharon Otieno, would spend his days and cold nights in Industrial Area as he fought for the court to grant him bail and his wish was granted last week.
Mr Obado was released from the Industrial Area Prison on Thursday evening after being freed on cash bail. The governor is out on a Sh5 million cash bail but he cannot go to his palatial home in Rapogi because it within a 20km radius the court ruled he should not breach lest he is taken back to prison.
To conform with the terms, Obado has now moved to his old house in compliance with High Court bond terms that require him to stay away from Homa Bay's boundary by at least 20km.The Migori house belongs to BAT Kenya and was rented by the county administration in 2014. He vacated the house three years ago when the construction of his new rural home was completed. He has been operating from his Rapogi home, which is within the 20km radius.
Justice Jessie Lessit on Wednesday ruled that Mr Obado was entitled to bond, as none of the evidence and witnesses had directly linked him to the murder of the Rongo University student.
Unbowed by his tribulations which he has repeatedly attributed to politics, the Governor with full power apparatus, reported to work where his staff and supporters at the county's headquarters welcomed him with jubilation.
Obado chaired a meeting with his cabinet and was updated on various developments in his absence. Many had thought he'd resign from office given the murder case and integrity scope but all that seem not to be happening. There's supposedly an impeachment motion in the cooking to oust the governor in what can be said to be a looming battle. For now it's bsbk to enjoying power contraptions for the Governor who can't get out of his county.
---
Kenya Insights allows guest blogging, if you want to be published on Kenya's most authoritative and accurate blog, have an expose, news, story angles, human interest stories, drop us an email on

[email protected]

or via Telegram
---
Mixed Reactions As Kiuna's JCC Allows Gay Journalist Richard Quest To The Pulpit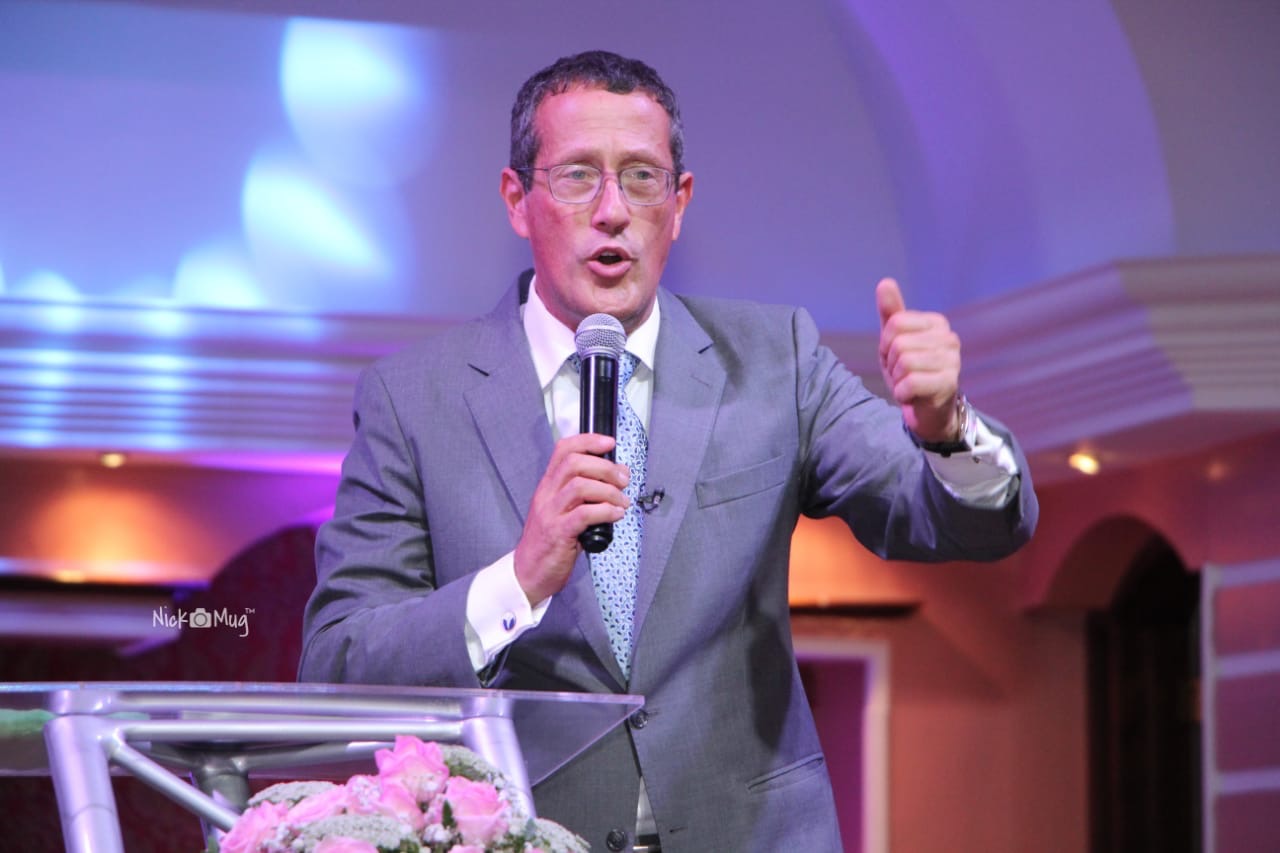 Homosexuality remains one of those taboo topics in Kenya such that when Obama visited Kenya, President Uhuru veered off discussions in that perspective telling his US counterpart that homosexuality is a non issue.
Under Kenyan laws, homosexuality is still considered criminal punishable by imprisonment. Kenya despite criminalizing the samesex relationships is however not as hostile on homosexuals as neighboring countries, Kenya has remained a safe hub for gays given the soft stance. There's reportedly a case in the brewing that would eventually see Kenya legalizing homosexuality and join rest of west countries now allowing same sex marriages.
The church especially the Kenyan clergy has been preaching against gayism and that's why it didn't come as a surprise when section of Kenyans criticized JCC when they hosted CNN's Richard Quest and allowed him to use the pulpit to preach during their Sunday service.
While there's nothing wrong with allowing him to the pulpit, it is unusual and newsworthy for the church to embrace Quest who's publicly gay having come out himself. Can this be read as the church giving a node to homosexuality? It is a statement that's being made not sure what they were saying.
Kenyans as always, had a lot to say on this particular matter in which the church is being accused of double standards and hypocrisy in the sense that, we have publicly declared gay people in the country that the church has never hosted, JCC is accused of clinging on the clout that the CNN journalist has come with since his entry into the country.
Sample of the comments:
Holly Kenyan; A Kenyan ,born and raised  who is a 100% a church attendant and never misses a church service  have never been given a chance in the same church to say hi!!! Richard Quest has been given a VIP sit and 30 minutes worth of airtime and first time church attendant.
Michael Kyale; Seriously ? We have allowed Mr. Quest who is GAY, without any apologies/repentance to speak on pulpit? Something not right here.
Mercy Amisi; I honestly see nothing wrong here. When Jesus died at the cross, the curtain at the temple tore into two, showing the church was opened to all. Funny how adulterous attending church sermons are now condemning JCC for welcoming Richard smh.
Richard Quest is in the country to shoot two episodes of his Quest Means Business which was to air live on Thursday and Friday but didn't given the bomb scares in the US.
---
Kenya Insights allows guest blogging, if you want to be published on Kenya's most authoritative and accurate blog, have an expose, news, story angles, human interest stories, drop us an email on

[email protected]

or via Telegram
---