1TON GOLD CONSIGMENT TO BE SOLD ON PUBLIC AUCTION. BOND HOLDER REJECTS.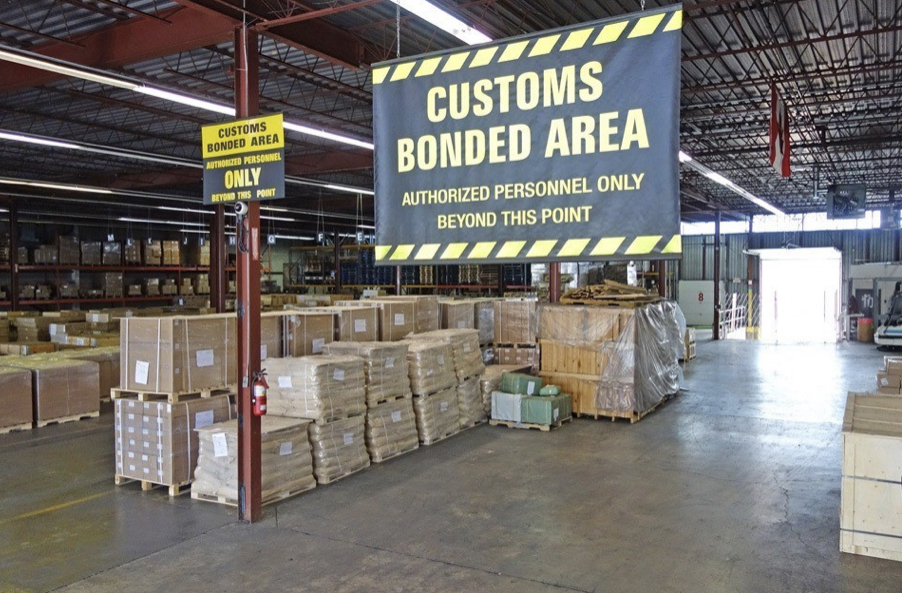 BY EUNICE KAMANDE
A Customs Bonded Warehouse has been under close scrutiny over the decision to reject the official release and subsequent sale of a significant quantity of Gold Dore Bars weighing 1,000 Kilograms. The Precious High Value Cargo has been within the Bond since October 2022. The Gold belongs to a Reputable Mining Company in DRC Congo associated with a retired General of the DRC Congo Army. The Gold was allegedly contracted to one Mr. Martinez, Chief Executive Officer of Biittt International Corp – an investment company from the United States of America. It is alleged that Mr. Martinez has not been paying his storage fees lately hence the reason as to why the gold consignment has been blocked from leaving the Bonded Warehouse to the Public Auction – a move that was ordered by the Commercial Court sitting in Nairobi. 
Documents availed to Kenya Insight Reporter by Mr. Kenneth Majala (Bond Manager) indicated that Mr. Martinez had already been allocated some two boxes weighing 242.65 Kilogrammes while the remaining 800 Kilogrammes was awaiting court determination. The Hearing has been fixed for January 24, 2024. Only two boxes weighing 242.65 Kgs were directed to be released since previous orders have not been complied with by the current title owner.
"Look here Eunice, as a reputable warehouse, our job is to store goods that are earmarked for customs clearance. Bond guidelines dictate the specific storage tariffs to be paid to each cargo. Sometime back, we received meagre payments towards storage charges. But lately, we have not been paid storage fees for the 800 Kgs and 242.65 Kgs (that will be released for Public Auction). Mr. Martinez paid few tens of thousands of Dollars for the 242.65 boxes through his two lawyers – which I did confirm receipt of. Balance is pending ever since as much as I have been extending courtesy based on a special request from a Risk Director of a certain revered Charter Company. However, Mr. Martinez is supposed to pay another three hundred thousand as at to-date if I am to act. How can I protect my Bond Warehouse Management business interest." Said Kenneth.
The Bond Manager further stated, "Honestly, I need to be paid close to Two Hundred and Ninety-One Thousand U.S Dollars before I can I release the two boxes as ordered. I have stored these goods without tampering with any box."
The Warehouse Boss confirmed to our reporter that he was procured by Customs (under 10-year accreditation certificate) to store and monitor Kibali Gold Mine/Glencore Group's 1,000 Kgs of Gold as they processed their mandatory taxes. He however, moved two boxes to a sister warehouse (what he calls"inter bond transfer") when one Martinez complained that he was allocated two boxes weighing 242.65 Kgs for nonperformance by some eight directors of Kibali/Glencore on 18th December 2022 since there was a missed flight that was set for departure to Dubai on November 30, 2022, something that Kibali Gold Mine vehemently denied. But since Mr. Majala had the order and the Agreement signed by the said eight directors, he acted and separated the boxes.
He continued, "I don't sell Gold. I don't trade in Gold. Never have I. My staff just complied with the order which directed and informed a separation of two boxes from the initial ten boxes. Of course, as a law-abiding citizen, I had to comply. The buyer's lawyers assured my team that by the time I will be loading the goods for export, my payment will be made by the lawyers representing (specifically) Mr. Martinez – who I have never met. That was a guarantee. But now, how do I establish an assurancewith a Public Auction? Just how, Ms. Eunice? I need to go to court tomorrow to be given power to open these boxes and take 20 Kilogrammes worth my storage fees, then I will be free to release the rest to the Public Auction, as I continue storing/holding the other 800 Kilogarmmes which cannot move since there is an active case in court."
Efforts to reach International Airline mentioned in the documents as well as the Customs Airport Boss were unsuccessful as they never picked their calls. Neither did they respond to our emails. His lawyers are already preparing the application to be filed on Friday November 03, 2023.
---
Kenya Insights allows guest blogging, if you want to be published on Kenya's most authoritative and accurate blog, have an expose, news TIPS, story angles, human interest stories, drop us an email on

[email protected]

or via Telegram
---