You're Too Broke To Get Good Services, NCBA Clashes With Customer Storming Complaints From Frustrated Customers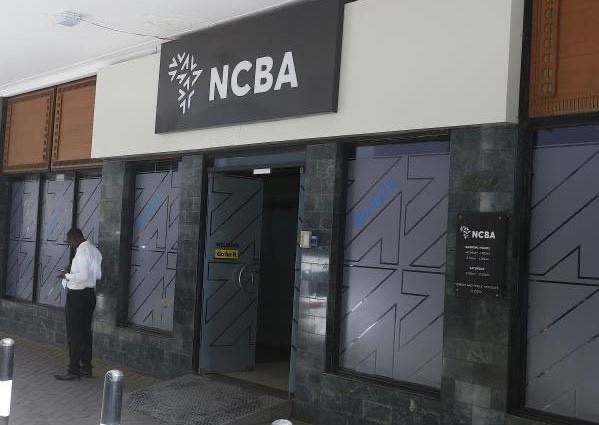 Account holders with NCBA Bank have been in a roll in what appears to be a bottled anger exploded. For some time now, customers have been putting their frustrations on social media but it was the thread of one Macharia the CEO of Abacus Ltd a management firm which opened the entire box of pandora.
He prides himself as the innovator who led the team that developed Bank-Mpesa transactions and the then NIC Bank was the first client. This relationship would then turn awry on the same system that he developed.
Macharia in a lengthy story gives a glimpse of his frustrations with the bank that almost saw his business close doors. Below is a compilation of his twitter thread;
I led the team that designed and developed the first ever automated bank-to-mpesa system back in 2009. 
The first bank to let us run it in a live environment was NIC. 
I had also led the team that deployed their *488# USSD code.
As a result, I have given NIC the benefit of doubt for years, even when they screwed me over. They listed me on CRB over a $9 overdrawn account, notwithstanding that this was not legal. They said 'Oops!'
While running Pesatalk in 2012, I developed and deployed content marketing for their rights issue, which coincided with their T24 migration, and I couldn't bank for almost 2 weeks. My account was either missing, or transactions on it were missing.
I couldn't report on that. (Whole story on the limitations of advertising funded media companies for another day)
When the interest rate caps came into effect, NIC changed an FD account I had with them, to cover a credit card limit, to a joint account with no contact with me. 
After 5 years of paying that card off, they won't release the locked cash. My credit history counts for nil.
I have banked with NIC for 11+ years. 
I know my money ain't long, but with my small coins, Chase Bank, even while under receivership, was a more responsive and better bank. 
SBM, its successor, is still invested in my success, though at magnitudes lower than Chase was.
As for CBA, my only experience with them was Loop. 
To this date, I am convinced that I lost money on Loop, and their statements were such shit that I can't work our how much.
I just remembered that, after complaining to one of the RMs at NIC, he told me to go build my own bank to do those things I was asking for.
TBH, the only reason I haven't killed my relationship with NIC is that I have to update a lot of clients, suppliers, partners on the changes and I have been swamped with other issues for years ( start-up life is a bitch)
But, now, I am killing off NCBA. 
I don't care if I have to pay someone to deal with the comms and updates to my stakeholders.
Just remembered something: I raised cash from investors into Abacus Wealth, and NIC held the cash for 12 days, doing "investigations". 
They contacted neither the sender, nor Abacus, in this period, and only released the cash when I raised hell.
Imperial Bank went down with our $150K, Chase receivership almost wiped out my entire backend and killed $250K in contracts. 
I would still pick them over @NCBABankKenya
And here's the kicker; the guy that got me interested in Finance as a 12-year-old was a CBA GM and later board member. I just owe my career to him.
This sparked a storm of tweets from other NCBA account holders who complained equally to having had their own share of frustrations.
Sone of the sampled tweets below;
I have banked with @ncbacare for just 8 months and my experience has been pathetic. I would easily recommend any other bank over ncba. Those guys will even impose charges on a dormant account. Worst part is that they will give you contrary information.

— Duke of Nyakemincha ?? (@We_AreThem) September 17, 2020
I honestly do not think there is a worse bank than @ncbacare that exist in Kenya. It is the bottom of the barrel that one especially after the merger.

— Andie (@AndieKib) September 17, 2020
Worse bank with useless charges and non responsive bank is @NCBABankKenya and they lack a clue of what you want with costly charges and demands. I regret it being my bank .

— Kennedy Onyango (@jkoonyango) September 17, 2020
@NCBABankKenya has too many issues. They promise you this today and everyday but they deliver nothing. Don't trust their relationship managers. I have suffered since the merger.

— Mary Njeri (@MuturiNjeri) September 17, 2020
Thank @TheMacharia . We need to speak out about some of these banks. I await to tell my story. Money vanished for days n they said they count trace it but reappeared days later. We just have one way banking relationship.?‍♀️

— Mumbi Waweru (@moombz) September 16, 2020
My experience with this bank @ncbabankkenya has also been terrible… cold, unresponsive, almost mechanical way of dealing with customers..

— i am the WALRUS (@kamauwallace) September 17, 2020
@NCBABankKenya is really the worst bank for entrepreneurs. They're literally killing my business by assigning me to incompetent people for a very serious payment issue I need them to sort. I imagined my case was special – I didn't know it's their culture

— ?? (@X_Menge) September 17, 2020
Having banked with NIC from when I got my first job I always swore by them and this is getting out of hand. @NCBABankKenya How many more clients have to come out and complain about you before you start taking them seriously? https://t.co/NInjpn7atO

— Minnie (@MinnieF) September 18, 2020
According to this thread, NCBA are probably worse than Equity bank. Only fancier name and colours https://t.co/tbaZ86ScZK

— I wasn't taught ™ ?? ?? (@ShikoWAwanjish) September 18, 2020
As someone who banks with nic, it's terrifying to read threads about money going missing every other week about NIC aka NCBA. https://t.co/OzxlGHJTrm

— Mandi Sarro – TDQ (@MissMandii) September 17, 2020
All my tweets to brands are to @NCBABankKenya because when they merged I had a personal account pale Loop and a business account at NIC (where I was already waiting two weeks for EFTs to clear)

I even dumped my relationship manager because he wasn't doing much relationship'ing https://t.co/cSIkvCTiQj

— . (@YourTeaGirl) September 18, 2020
@NCBABankKenya the day you realize that customer experience is key to surving in the 21st century market, it will be too late https://t.co/rmee7ug1Yl

— Duke of Nyakemincha ?? (@We_AreThem) September 17, 2020
With the bank taking the heat for the day and their competitors taking advantage of the NCBA's predicament by selling themselves as the better alternatives, it only got worse with Macharia going further to reveal that he had been receiving endless calls from NCBA representatives throughout the day. At one point, he was told he's not as rich to deserve the better services he was demanding.
I have fielded calls from NCBA all day today and have been told everything from 'consider the employees at the branch, because this makes them look bad' to I am too broke to get good service. 6 years of issues are being blamed on the merger.

NCBA have lost the plot. https://t.co/dNxtrpN83L

— Macharia (@TheMacharia) September 17, 2020
This was demeaning and telling of the bank for profiling customers, a client is always king regardless of the stakes they're bringing to the table.
---
Kenya Insights allows guest blogging, if you want to be published on Kenya's most authoritative and accurate blog, have an expose, news TIPS, story angles, human interest stories, drop us an email on tips.kenyains

[email protected]

or via Telegram
---