Russia's Wagner Group Led Central Africa Massacres: Sentry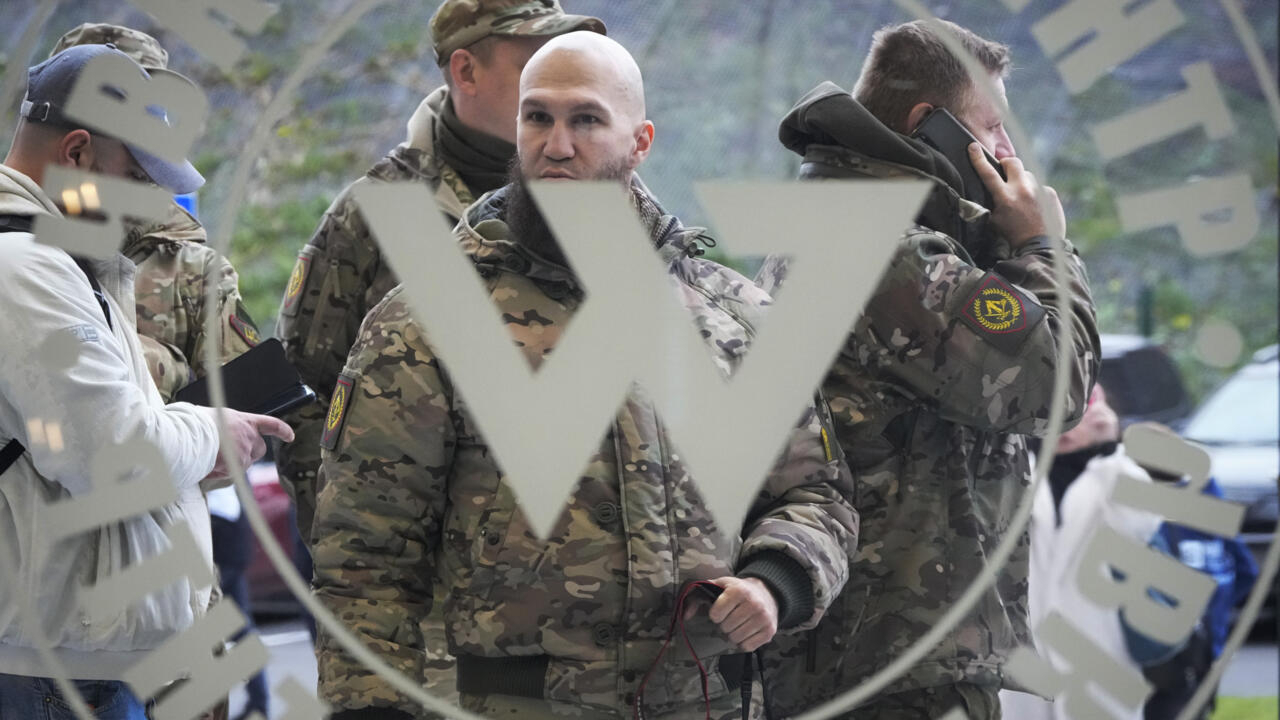 Bloomberg: Russia's Wagner Group has played a central role in a campaign of killings, torture and rape in the Central African Republic and has driven civilians away from areas where its affiliated companies have been awarded mining rights, US nonprofit the Sentry said in a report.
Wagner, which had close ties to the Kremlin until last weekend's short-lived rebellion led by the group's founder Yevgeny Prigozhin, was hired by CAR President Faustin-Archange Touadéra in 2018 to help fend off rebels, according to the Sentry. It's one of several African countries where Wagner has established a presence in recent years, offering its services often in return for mineral resources, as a way to indirectly bolster the Kremlin's geopolitical reach, according to the Sentry and the US Treasury.
The Treasury has described Wagner's operations in Africa as "an interplay between Russia's paramilitary operations, support for preserving authoritarian regimes and exploitation of natural resources."
Wagner's activities have drawn increased scrutiny since the Russian invasion of Ukraine, with the US accusing it of exacerbating instability in some African nations and using them to run weapons to the war. It remains unclear what Wagner's game plan in Africa will be following Prigozhin's insurrection that ended abruptly with a murky deal that allowed the Wagner leader and his troops to leave seemingly without consequences.
'Killing, Torture'
"Wagner, Touadéra, and his inner circle have perpetrated widespread, systematic, and well-planned campaigns of mass killing, torture, and rape," the Sentry, which was set up in 2016 to probe the links between conflict and money in Africa, said in the report published on Tuesday.
Wagner did not respond to requests for comment. Touadéra's senior adviser, Fidele Gouandjika, confirmed Wagner's presence in CAR but told Bloomberg it was not involved in any military offensives or torture.
The Sentry cited interviews with more than 45 people including 11 members of CAR's armed forces, militiamen, documents and satellite images.
"In CAR, Wagner has perfected a blueprint for state capture, supporting a criminalized state hijacked by the Central African president and his inner circle, amassing military power, securing access to and plundering precious minerals," the Sentry said.
The Sentry was co-founded in 2016 by the actor George Clooney and John Prendergast, a human rights activist who has worked for the US government. Its funders include the Carnegie Foundation of New York, The Ford Foundation and a fund sponsored by the Rockefeller Philanthropy Advisors Inc.
Russia "built a monster for geostrategic expansion but also for economic gain," said Nathalia Dukhan, a senior investigator for the Sentry, in an interview. "It's very likely that this monster will evolve and will survive."
The report documented a number of massacres including the killing of ethnic Fulani in a series of attacks in the village of Boyo between Dec. 6 and 13, 2021, which the United Nations Office of the High Commissioner for Human Rights said were perpetrated as punishment for local Muslims assumed to support the rebels. Participants in the attack told the Sentry that it was orchestrated by Wagner and they were told to kill all the men.
The Boyo attacks were replicated elsewhere at diamond and gold mining sites where Wagner-affiliated companies operated, according to the Sentry.
Wagner fighters took part in the attacks and gave the orders, people interviewed by the Sentry said. They also trained the CAR military and affiliated militia on how to cut and strangle rebels and "burn people alive."
Gouandjika denied that government forces and Wagner had carried out the attacks in Boyo, blaming it instead on rebel groups fighting each other.
'No Prisoners'
"The Russian soldiers that are called Wagner in our country are never on the offensive. They don't attack," he said.
Gouandjika also denied that the armed forces use torture or had been trained in such techniques, but confirmed the army's policy was to take "no prisoners" in its fight against what he described as "bandits and terrorists."
He confirmed that Russia is supplying his country with weapons, specifically tanks.
"We have a defense agreement with one of the biggest nuclear powers in the world," he said.
---
Kenya Insights allows guest blogging, if you want to be published on Kenya's most authoritative and accurate blog, have an expose, news TIPS, story angles, human interest stories, drop us an email on

[email protected]

or via Telegram
---