Report: Lawyer Khayega Barclays Bank, Housing Finance, DTB, I&M Used In Laundering Kenya Pipeline Loot With MD Joe Sang Networth Estimated At Over Billion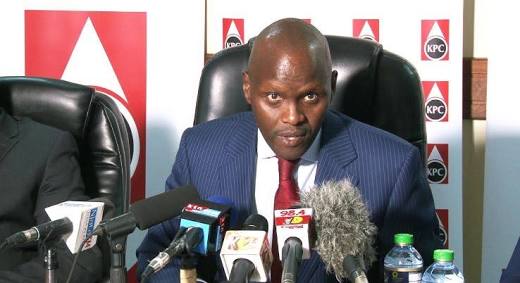 More details continue to surface in the light of megs corruption at Kenya Pipeline where taxpayer has been losing billions siphoned through unscrupulous deals made by officials and brokers. In the leaked intelligence report under, 'KPC PURCHASE OF 2-ACRE LAND L.RNO 209/8618 –KSHS 653M' the agents engaged in the looting of KPC have been named including the banks that were used in the fraudulent transactions.
The report questions why the valuer was changed from lands to NLC. Why KPC BOD made contacts with the NLC Valuer which shows clear conflict of interests. Why did the NLC valuer made contact with the lawyer(➢ The role of advocate Khayega based at Maendeleo House in the money laundering.) How the Eldoret based Advocate picked to transact as opposed to all the lawyers in Nairobi.(➢ Advocate Richard Cheruiyot is based in Eldoret under his firm Cheruiyot and Cheruiyot Advocates, how did he transact under Kimaru Kiplagat Advocates.)
Movement of money in directors and lawyer( Khayega) account in the period -Nov 2016 – Mar 2017. Deeper, the report flags➢ The role played by CS Charles Ketter in the process and how he was paid kshs 40m. ➢ The Role played by KPC MD Joe Sang and how he was paid kshs 20M. ➢ The role of KPC BOD Felicity, Faith, Neepe and ,Waome and what they got kshs 50M.
➢ The role of NLC to get a share of kshs 10M. In banks, the report lists; ➢ Barclays, DTB , Housing Finance & I&M as having been used in laundering the loot. Presumably, they overlooked anti money laundering policies.
In the deal, phones linked up in the piecing of events to prove relations ➢ Numbers on interest in the transaction .0732625777-0721625777-0791281749-0722310203-0716012150-07227414710722666317-0722530555-0722310277-0711440291 these will give a direct link to who got what in the deal.
The role of company secretary in the process, evaluation and provision of legal opinion the report questions, it goes further to shed lights on Accounts of ARMCO Directors should be critically analyzed for bulk cash movements.
It was found that the Evaluation team were paid kshs 5M to give a favorable report through Soimo and CS-Gloria. Curiosity is heightened as to How the initial Valuation by KPC James Nyamongo of 320M was discarded and NLC approached to give a higher valuation.
The Role of Director Faith in the negotiation with NLC valuers. Was Faith an intern at Kimaru Kiplagat Advocates who were given the conveyance contract? Was Richard Cheruiyot Supervisor of Faith at Kimaru Kiplagat Advocate, the report flags.
Report recommends the following as persons of interests and beneficiaries who ought to be investigated;
1) CS Charles Ketter
2) Kpc MD Joe Sang
3) KPC Directors
4) KPC Company Secretary
5) Evaluation Team
6) Banks
7) Armco Directors
8) Advocate Richard Cheruiyot
9) Advocate Khayega
10) KPC Chairman John Ngumi
11) NLC valuers.
12) KPC James Nyamongo
13) Sharon Kisire
FIBRE OPTIC PROJECT KSHS 800M
The report notes that the best company with a bid of ksh 600M was disqualified and intimidated. It recommends a review of the evaluation process that will reveal how the highest bidder was awarded. It is indicated that scout Sh300M could have been lost while questioning who JV Partners named largely here were.
The evaluation team was paid ksh 10M to fix the tender process. The Evaluation committee chair Lamik Rotich made contacts with Express Automation –Piresh/Bill and (Mr Abdul 0731786444-0722887212 –Son of Hon Duale ) who was the JV partner.
It is indicated that Cs Ketter and PS Andrew Kamau were paid kshs 100M, KPC MD Joe Sand got kshs 20M. GM Vincent Cheruiyot got 1M, GM Peter Jabon Mbugua who was later found with vague academic papers and dismissed got kshs 3M. The money lost was never recovered, KPC Chair John Ngumi secured kshs 20M. Report raises eyebrows as to why the lowest company was not awarded the contract.
Listed as persons of interest;
1) CS Charles Ketter
2) Hon Adan Duale son
3) Ps Andrew Kamau
4) KPC Chair John Ngumi
5) KPC MD Joe Sang
6) GM Vincent Cheruiyot
7) GM Peter Jabon Mbugua
8) Eng Lamik Rotich
VALVE AUTOMATION PROJECT KSHS 1.2B
Investigations questions why the tender was split and why SECO was recommended for the award and later cancelled. Rigel systems quoted $3.4M for what was awarded to coricom Ltd at $5.1M
Rigel systems ltd is an Italian company whose local agents Hawkeye ltd are based at Mayfair center. It's the local agent who paid out kshs 60M to kpc MD and BOD. Coricom Ltd in owned by MERU Deputy Governor Titus Ntuchiu who has direct link to KPC board through Gregory mwenda the Husband of KPC Director Felicity.
Ceraph did the actual Job in the JV, While KPC made all payments to the broker Coricom Ltd who retained the commission and remitted the cost of actual works to Ceraph ltd FRED Okello 0722-735097.
Bank transactions from KPC –Coricom-Ceraph-KPC director Felicity can be clearly traced for all the payments. The contract should have been awarded for $3.4M to Rigel Systems Ltd but due toBOD pressure Ceraph/Coricom JV was awarded for $5.1M.
RTGS transfers of ksh 100M can be traced directly to some of the KPC board Member and family members. Number of interest 0734891417, 0722131308 – 0715312312- 0722666317-0722957996.
KPC MD Joe Sang-Nephew Hillary Langat 0722957996 is the lead money collector for KPC MD whose phone contacts can be traced to all KPC supplier who have been paid or awarded contracts.
➢ He's net worth is over a billion under KIMBELL INVESTMENTS Limited and LENKIM SERVICES LTD he hold the property on behalf of KPC MD JOE SAND
Persons of interest recommended by the report;
1) Board chair John Ngumi
2) Kpc MD Joe Sang
3) Titus Ntuchiu
4) Hawkeye local Agent Jomo
5) Hillary Langat.
6) Grecory Mwenda
7) Felicity Biriri
8) Fred Okello
9) Stella of Coricom ltd
---
Kenya Insights allows guest blogging, if you want to be published on Kenya's most authoritative and accurate blog, have an expose, news, story angles, human interest stories, drop us an email on

[email protected]

or via Telegram
---
Why Citizen TV's Jacque Maribe Could Be In Trouble As Details Emerge On The Arrested Fiancé Joe Irungu Over Cold Murder Of Monica Kimani In Kilimani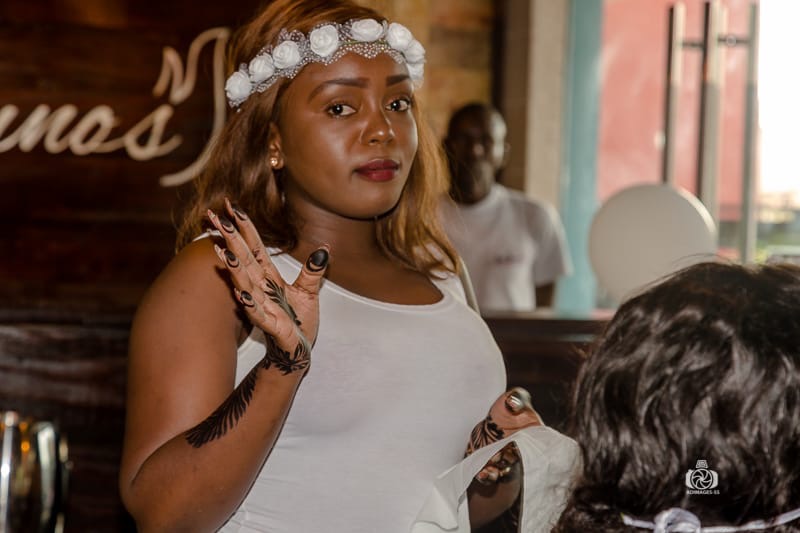 It reads like a scene of a horrific crime movie, Monica Kimani, a 29 year old businesswoman had just returned from South Sudan and was planning on flying out to Dubai for a vacation.
Monica's lifeless body would letterbbe discovered by her brother after breaking into the house following several unanswered phone calls. The killers had slit her throat open after tying her hands and left the tap running after dumping her body on the bathtub.
Two men well known to her. According to the family of the late Monicah Nyawira Kimani, the men were not strangers to their daughter as she introduced them by name to a neighbour before she ushered them into the apartment.
Inside the house, George Thiru, Monicah's bother who was among the first people to reach her apartment in Lamuria Gardens, were two glass wines while a yellow bag with a piece of bread, ajera an Ethiopian delicacy, was hanging at the main door.
According to Thiru, the chapatti-like bread had not been broken; it was apparent the killers had walked through the front door, locked their victim inside and carried her house and car keys.
The family, which is still trying to come to terms with the gruesome murder said there was no business rivalry, and neither did Monica owe any debt as all the Milly Paul General Trading Family business financial aspects were handled by Thiru, the brother.
Only identified as Joe and Owen, the two walked in as Monica was sitting with a white neighbor whom out of courtesy, walked out to give them privacy. An unidentified man in a white kanzu and only identifying himself as a pastor, walked in moments later.
The man in the white gown is said to have committed the actual act where Monica hands were tied to her back before being slaughtered on her bathtub. It was done so quick that according to CCTV footages that can't clearly reveal faces, were done under ten minutes and they walked out without being noticed.
We've established that an analysis of phone records between the accused and the deceased show that the two were in constant communication the night of the incident. His phone trails that night also places him at the crime scene. He skipped getting away with murder classes that a smartphone will have all traces of your movements stored.
On the very night that Monica was slaughtered, Joseph Irungu, a prime suspect now in custody, reported a shooting incident at Lang'ata Police and this when he raised curiosity and police followed leads.
Police could not verify the shooting incident as no catridges were found at the scene. The neighbours also did not hear any gunshots on the said date. Something was amiss.
He told police he had arrived at the Royal Park Estate last week on Friday morning to drop off his girlfriend, Maribe when he noticed three men standing at the entrance.
He had earlier on picked her from a club in Kilimani and drove her to her residence(He picked her up on Kilimani which is also the same place the killing occurred). After arriving at the house, he drove back to the gate to check what was happening with the strangers hanging around. This is the only man to drop a lady and then drive back to a hostile ground like a Rambo.
Irungu told police when he tried to establish what their mission was there, one of them shot him on the left side of his chest. The bullet exited to the back as the attackers allegedly escaped on a motorbike. They did not steal anything.
On September 21, Monica Kimani was found in the bathroom with her throat slit at the Luciane Apartments on Kitale Lane off Denis Pritt Road. The same day Irungu claimed to have picked up his girlfriend from a club in Kilimani.
Police can easily establish if indeed he picked up the girlfriend and if the timelines correspond with CCTV footages from the club and on the road. They don't. The TV siren reportedly took Irungu to Nairobi West Hospital for the gunshot wound treatment.
This is why I'm concerned and a reason for real caution for Maribe. The police will rely on her testimony in collecting evidence against her boyfriend who puts her in a fire we can only believe she walked into not deliberately.
She has to convince the police that she didn't have any knowledge of his criminal record and killing instincts so as not to be considered an accomplice. She need to be extra careful in giving the details as she recounts the incident and not bite her tongue.
If there were suspicious elements at the gate as alleged then did she also notice them as he drove him to the house? Did she witness or hear of gunshots at her gate as claimed by the boyfriend? It's susiegted Irungu shot himself to create an alibi.
He knowingly put her in trouble as she's a key person to either confirm the incident or disapprove it to affirm his presence at the crime scene in Kilimani. Irungu took photos of her shot at self posing like a model licking his lips, the ease in his face showing he's not only acting but not disturbed at all with the gruesome murder of Monica perhaps a sign he's used to such.
Love matters are complex and Maribe is at a place where she can exonerate a suspected killer or nail a criminal, she has to choose between freedom and peace, love and truth. Word is she had expressed her fears and suspicions on Irungu to close friends but she held on for whatever reason. However, she now has an issue to deal with and being a celebrity, the focus on her other than the real accused Cold murderer will haunt her.
Given that Irungu and the deceased were in constant contact that night and before and how he gained entry into the premise where the body was discovered, goes to show a relationship existed. We don't know whether this was business or whatever it was, however, the nature and what the two were communicating would help in determining the motive of a murder so foul. Motive of murder would also open a box of pandora by dragging in other suspects in the picture if any.
---
Kenya Insights allows guest blogging, if you want to be published on Kenya's most authoritative and accurate blog, have an expose, news, story angles, human interest stories, drop us an email on

[email protected]

or via Telegram
---
Details: Joe Irungu, Jacque Maribe's Fiancé Arrested For The Cold Blood Murder Of A Businesswoman In Kilimani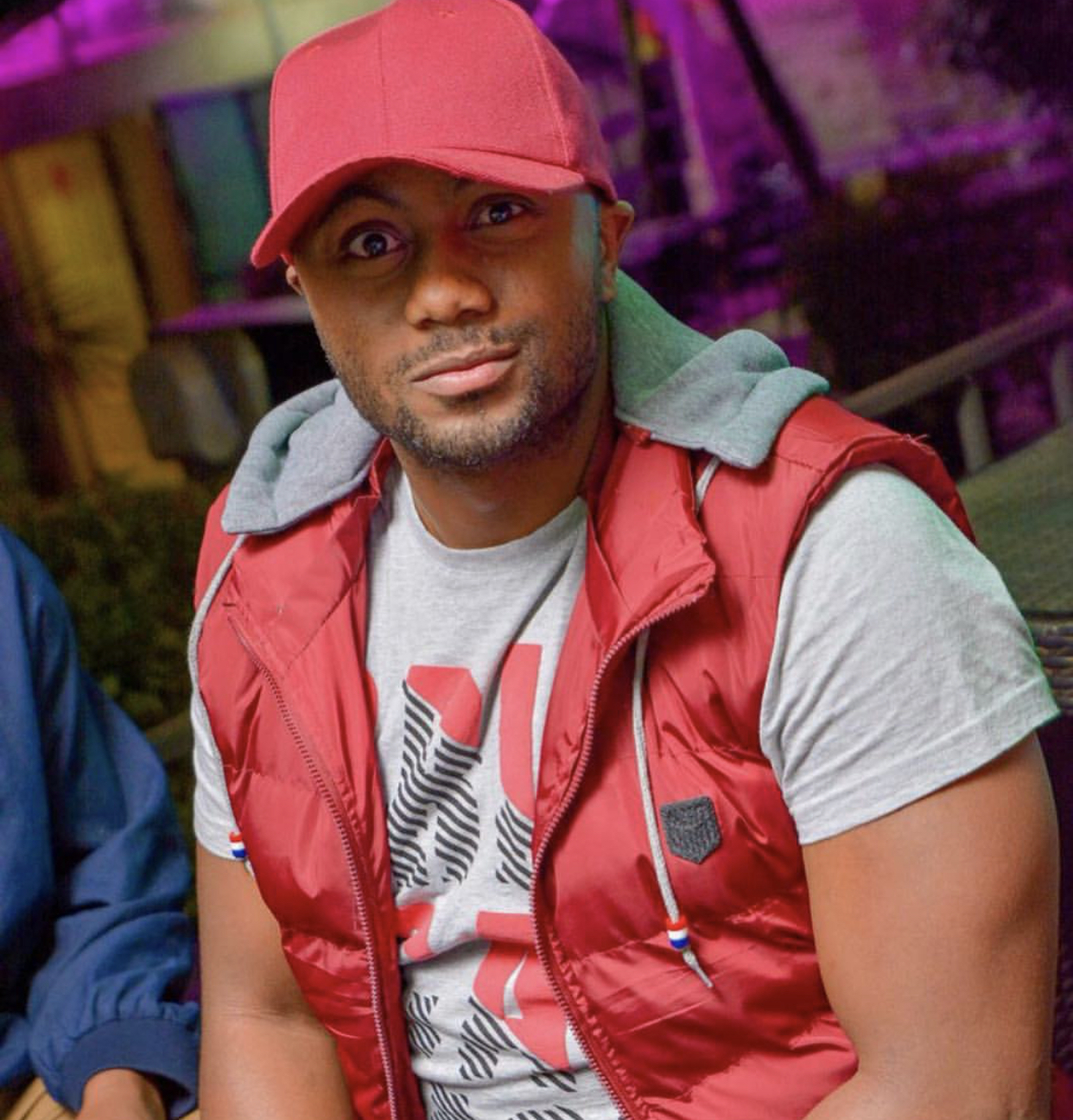 A suspect in the murder of a woman who was found dead in a Kilimani apartment last Thursday has been arrested. Joe Irungu was questioned at the Kilimani police station over the killing of 29-year-old Monica Kimani.
The body of Monicah Nyawira was on Friday found inside a bathtub by her sister who came visiting.
The sister told police they had to break into the house having failed to get a response after knocking several times. They were shocked to find the body in the bathroom with a slit neck. Nyawira lived alone.
Her hands had also been tied from behind with a rope, an indication that Nyawira was tortured before being killed.
Incidentally, in police records Joseph Kuria Irungu reported an incident at Langata Police Station on September 21, this is the same date that Monica was slaughtered, report stated he had been attacked and shot on the left side of the chest. He told police he had arrived at the Royal Park Estate last week on Friday morning to drop off Maribe when he noticed three men standing at the entrance.
He had earlier on picked the woman from a nightspot in Kilimani and driven her to her residence. After arriving at the house, he drove back to the gate to check what was happening with the strangers hanging around.
Irungu told police when he tried to establish what their mission was, one of them shot him on the left side of his chest. The bullet exited at  the back and the attackers escaped on a motorbike.
He then went back to the house and told the woman what had happened. The woman told police she drove him to Nairobi West Hospital where he was attended to and left to go home.
Irungu was driven back to Langata Hospital where he was admitted on Friday afternoon until Monday evening when he was discharged. In what looked like a poorly executed cover up story, Police say preliminary findings showed no shooting was reported at the scene, no spent cartridges on the scene. A look on his bullet wound disapproves that he was shot rather did it himself. Done at a close range, if there was any shooter then it should've aimed a killing point.
Joe is said to have been known to Monica and why he had the free walk to her house. Together with another killer dressed in a Kanzu and the one who executed the murder. The two showed extreme professionalism in the killing as the cameras fitted doesn't show their faces since they figured how to evade being captured. The hit was done in ultimate speed we're told it happened under ten minutes and they had gone.
Irungu is a bouncer in Dubai where he runs private security, his paramilitary training added much points to hit credentials. He's also famous in Nairobi's social circles as he's a party animal. If established, it shows this what he's been doing.
The burden is the police to link the faked shooting and the murder which can be done by trailing his movements that day. Motive of the murder is yet to be established and the gruesome manner in which it was done leaves a lot to desire.
---
Kenya Insights allows guest blogging, if you want to be published on Kenya's most authoritative and accurate blog, have an expose, news, story angles, human interest stories, drop us an email on

[email protected]

or via Telegram
---
EACC Planning To Raid Migori Governor's Obado Money Warehouse In Migori Where Sh5B Is Hidden In Cash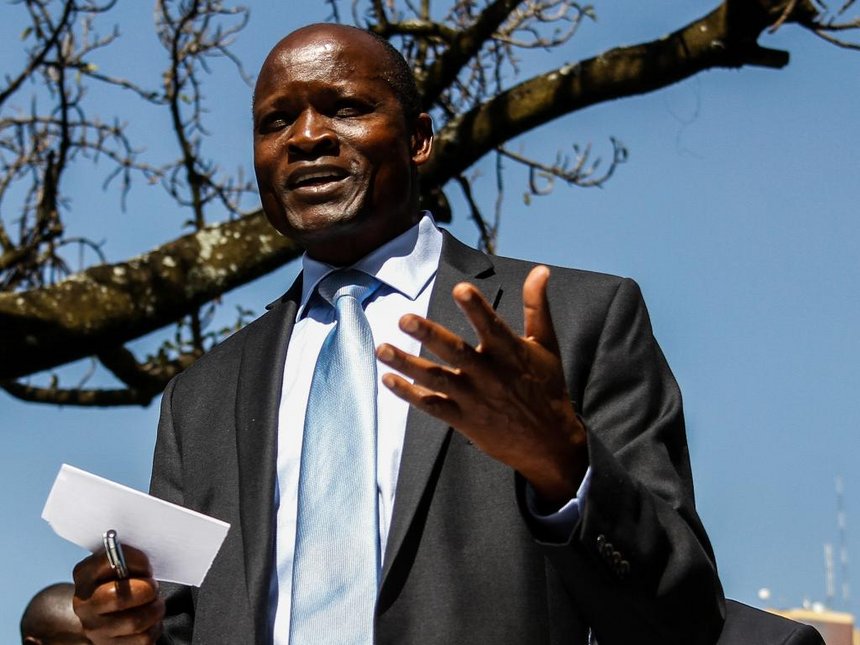 Migori Governor Okoth Obado is a man at the center of everything wrong in this country, the NASA rebellious governor is suspected to have played a central point in the most foul murder. Obado was charger with abetting and financing the murder of the university student.
Away from the heinous act of murder, the Governor is entangled in a series of corruption scandals at the South Nyanza county. Migori governor Okoth Obado is on the spot for the third week running after it emerged that detectives are pursuing what is believed to be suspicious transfers of county funds to his children abroad.
It has been established that asset recovery agencies have frozen the bank accounts of Obado's wife, Hellen Adhiambo Odie, five businessmen and three companies believed to be proxies or associated with the county boss.
In documents filed in court, EACC says major Migori county suppliers who are alleged to be Obado's proxies made huge international transfers to, among others, Obado's children in Australia, Hong Kong and China.
The proxies known to each other registered many companies that have been awarded what EACC terms as "inflated and fictitious contracts".
Over Sh2.5 billion has been paid out to the dubious companies over the last five years.
"The preliminary investigations have raised reasonable suspicion that the embezzled public funds have been used by the governor, his wife and the said close proxies, the respondents herein, to accumulate property and illicit wealth," EACC said.
Those named as the governor's associates who have benefited from the alleged fraudulent deals and whose accounts have been frozen include Jared Peter Odoyo Oluoch Kwaga, Ernest Omondi Owino and Joram Opala Otieno.
Others are Patroba Ochanda Otieno, Beatrice Akinyi Ogutu, Kennedy Odhiambo Akello and Kennedy Onyango Adongo.
Opala, Kwaga, and Ochanda are blood brothers.
In the 2015-2016 financial year, for instance, the companies owned by the suspects were awarded tenders worth Sh239.7 million.
EACC  has also obtained bank details and statements of over 30 additional bank accounts, motor vehicle ownership documents; Local Supply Orders of more than Sh200 million and payment vouchers of more than Sh45 million.
EACC is now demanding an explanation on the sources of the monies in the bank accounts and the land parcels.
"The EACC intends to file a suit for recovery of assets under section 55 of the Anti-Corruption and Economic Crimes Act after the investigations," Judge Ong'udi said in granting the extension.
An affidavit by EACC investigator Pius Maithya described how Kwaga transferred huge sums of money from his Co-operative Bank accounts to several accounts in China and Hong Kong on August 21, 2014, October 23, 2015, November 18, 2015 and August 23, 2016.
Kwaga is among Migori suppliers whose properties were preserved pending completion of investigations.
Other accounts frozen are for Janto Construction Limited (Sh4,000,317), Marowa Stores (Sh1,711,134) and Mbigo Enterprises (Sh2,067,058).
Also frozen are the accounts of Hellen Obado at Equity Bank, Awendo branch, which has Sh784,451 and an account identified as Kuku Ni Pesa, Equity Bank, Migori Branch with Sh700,660.
Owino is a director of two firms under probe, Janto Construction and Mbigu Enterprises.
When EACC searched his accounts in August last year, Owino had a cool Sh5.3 million in the bank.
Detectives have also established that the contractors are surrogates and share cash paid by the Migori county government.
"There was a trend whereby, in each of these companies, upon receipt of funds from Migori county transferred monies to Jared Peter Odoyo Oluoch Kwaga who in-turn transferred to Earnest Omondi Owino and also Joram Opala," EACC told the High Court.
Mbingo Enterprises Ltd has been paid more than Sh700 million for several contracts.
EACC says Mbingo Enterprises constructed Obado's palatial home in Uriri constituency but could not find records indicating that the governor paid the contractor.
Privy sources to the case intimates to Kenya Insights that the body is is planning a major crackdown at the Governor's residence in Migori where strong intelligence points at the fact he's hiding huge amount of money that's being hoarded in dollars kept away from public scrutiny and bank trails..
---
Kenya Insights allows guest blogging, if you want to be published on Kenya's most authoritative and accurate blog, have an expose, news, story angles, human interest stories, drop us an email on

[email protected]

or via Telegram
---