Personal Empire: How And Why Maina Kiai And Lucy Hannan Plotted Premature Sacking Of InformAction CEO, Joseph Simekha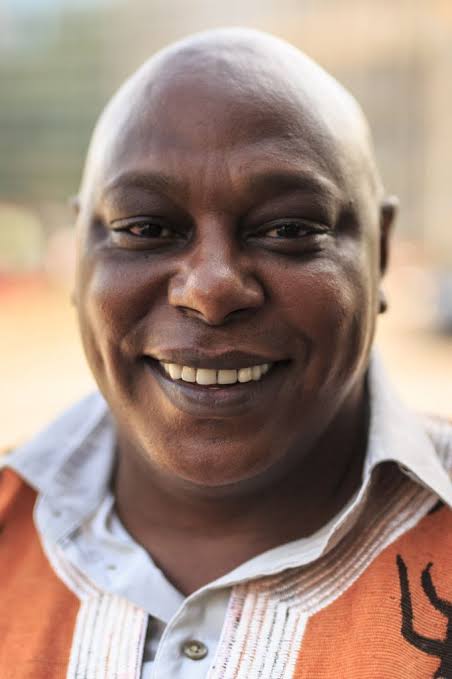 Sacked InformAction CEO accuses founder and veteran activist of refusing to hand over office, authorising or forcing irregular payments and inciting staff against him
By Payton Mathau
In a classic case of the hunter becoming the hunted, two famous human rights defenders have their backs against the wall as they face accusations of doing the opposite of what they have been preaching – violating the rights of another in an employment and labour case currently before a court of law.
Well-known rights activists Maina Kiai and Lucy Hannan, have been accused of orchestrating the premature sacking of Joseph Simekha, the former executive director of Informaction, the organisation they founded.
It is a case that reveals the not-so-nice things that go on behind-the-scenes at the highly-respected human rights organisations as the founders assert their authority and control at the expense of professionalism and respect for human rights.
Informaction Ltd is a non-profit company founded by Kiai and Hannan in 2010 and uses film and community discussions to get ordinary people to speak out and take action, according to information available in the organisation's website.
The instant case follows the September 10, 2019 sacking of Simekha as the executive director of Informaction. Simekha had been head-hunted to head Informaction effective October 1, 2018. He was taking over from Kiai who had been the executive director since the organisation's founding.
In an affidavit accompanying a plaint filed in the Employment and Labour Relations Court, Simekha alleges that Kiai, a former chairman of the Kenya National Human Rights Commission (KNCHR), Hannan and other board members of Informaction violated his rights by sending him on forced leave for no apparent reason, instigating locking him out of the organisation's email system and WhatsApp groups and menacingly throwing him out office.
He lists a litany of under-table moves initiated and implemented by the two in cahoots with a section of staff at Informaction. He accuses them of precipitating staff to revolt against him and interfering with his work as the executive director, including refusing to allow him to be a signatory to Informaction's bank accounts and spending the organisation's funds to pay Hannan for editorial services and Kiai's security, phone and data bills behind his back. Moreover, as the outgoing executive director, Kiai reportedly refused to relinquish the office of the executive director and Simekha alleges that he was forced to operate from a different office. On the other hand, he claims to have found a culture in which relatives of board members were on the payroll despite some of them not living in Kenya.
His affidavit portrays Kiai as being hesitant to relinquish the office of the executive director: unbeknownst to Simekha, after negotiating the deal to take over at Informaction a position was created for Kiai – Strategic Advisor to Informaction – and the new executive director was to report to both Kiai in his new position and also to the board.
"I informed all members of the Board of my objection to these changes that were never part of our agreement. Other than Maina Kiai, other members of the Board assured me that these new conditions were never part of the Board's decision, following which I held a meeting with the chairperson of the Board (Chacha Odera) and Maina Kiai and the two new conditions were withdrawn," says Simekha.
After he took over, he had been promised that the outgoing executive director (Kiai) would prepare a written handing over report but this was never to be.
The affidavit also accuses Kiai of refusing to sign the necessary papers that would transfer the signing mandate for all the organization's bank accounts to the new executive director.
As a further demonstration of Kiai's determination to hold on to office, Simekha states that despite committing to clear from the Executive Director's office at the shortest time possible "he nevertheless retained personal use of the office, kept it under lock and key when not around and never cleared it of his personal effects, ensuring that I was never able to use it."
Meanwhile, it also dawned on the new executive director that despite having left office, Kiai and Hannan were charging Informaction for security services, alarm response and Internet services at their private residences in Nairobi.
"I raised the matter with Kiai and told him that my position was that such benefits were irregular unless they were backed by Board resolutions and conformed to Kenyan tax laws. These payments had, after all, contributed to a large tax exposure of the organisation. Kiai pressured me to find a way of letting these payments stay but I stood my ground and they were discontinued by February 2019. Even after discontinuation of these payments, it came to my attention that Kiai was directly instructing the finance staff to pay for his home Internet services and contributions to a private pensions' scheme, and present the payments as 'loans' that he would pay back. I did not have the power to stop such transactions that went on behind my back because I had been denied the right to be a signatory to Informaction's bank accounts," says Simekha.
Meanwhile on Hannan, Simekha says she had forced Informaction to retain his son, Liban Hannan, to remain in the organisation's payroll despite the fact that he was not resident in Kenya as he was a full time university student in Britain.
"I was cautioned on condition of confidentiality that Liban Hannan was Ms Lucy Hannan's son who enjoyed certain privileges on account of his mother being a founder director of Informaction and a current Board member. I later talked to both Liban Hannan and Lucy Hannan and explained the legal and political risks of such an irregular arrangement and Liban accepted to formally exit from Informaction by January 2019 upon which we recruited Alenga Torosterdt as the Informaction IT Systems Administrator and asked Liban to hand over the Google Suite system to the Administrator," he says.
Despite being a board member Hannan's name also appeared in Informaction's list of suppliers with a service provision contract for "special editorial services", raising a potential case of conflict of interest.
Simekha alleges that because of his resistance to Kiai and Hannan's machinations to control Informaction, a plot was hatched to kick him out. Accusations by Hannan that he had failed in his role as executive director and failed to inspire trust in staff, started to emerge. These were followed by incitement of staff to absent themselves from meetings and thereafter shielding them from being disciplined.
Things took an unexpected turn in September 2019, Simekha says, when the organisation's board chairman, Chacha Odera wrote him an electronic mail with a list of accusations against him and announcing that the board would not be renewing his contract when it fell due for renewal. One of the accusations against him was that his style of management was causing "fear and distrust among staff…."
"Before sending me the email with unsubstantiated accusations and purported notice on the late afternoon of Sunday September 1, 2019, Chacha Odera called my mobile telephone line and when I didn't pick because of a busy schedule, sent a message requesting that I call back for a discussion with him. When I returned his call later in the evening, Odera informed me that he was sorry that he was having to send me a letter via electronic mail, which he did not want to send but was being forced to do so. He pleaded with me to just understand that Informaction "ina wenyewe" (has its owners) and there wasn't much he could do other than hope we can negotiate a mutual separation deal as the owners of the organization wanted me out," says Simekha in the affidavit.
A request to have the board clarify the accusations were not responded to. Instead, on September 10, 2019, a staff member of Informaction delivered the news to Simekha by phone of an alleged board decision to have the executive director hand over office and all organizational property under his custody to the staff member. The board letter communicating the same arrived much later on the same day after the phone call with the staff member he supervised.
Five days before the communication sending him home, Simekha states that he discovered that could no longer access his office email. Then on the day he was asked to hand over his office, he was removed a WhatsApp group for all staff.
On September 11, 2019, Simekha set out to hand over organization property in his custody as had been instructed by the board chair. However, the handover turned out to be a humiliation as the staff member he was to hand over to and other staffers refused to allow him to the organisation's offices.
"When I arrived at the office car park, I informed Ms Masai via telephone that I had arrived and before I could make my way to the office, she came outside to the car park in the company of Fabian Rodrigues and Samwel Wandimi (a field staffer from Nyeri County) whereupon they demanded I hand over right there at the car park anything of Informaction that I had and the official car that I was driving. I complied with their demands and left," says Simekha.
Original version of this story appears on the Nairobi Law Monthly
---
Kenya Insights allows guest blogging, if you want to be published on Kenya's most authoritative and accurate blog, have an expose, news, story angles, human interest stories, drop us an email on tips.kenyainsights@gmail.com or via Telegram
---