KMPDU's Sec Gen Dr Oluga Elected As The World's Doctors President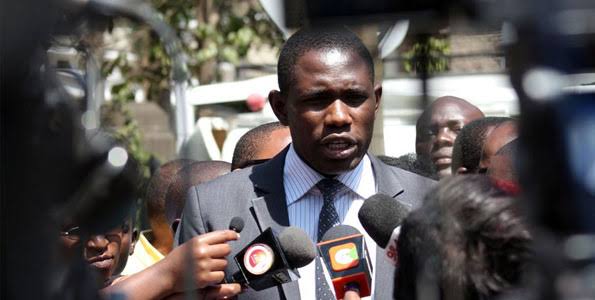 Dr. Ouma Oluga who's the KMPDU Secretary General was elected on Monday 28/01/2019 as Co-Chairman of the Health Workers 4 All Coalition alongside Ms Amanda Banda from Wemos – Amsterdam.
Health Workers 4 All Coalition is a global initiative formed during the 71st World Health Assembly last year. The coalition advocates for universal access to skilled health workers everywhere in the world. The membership is drawn from International Council of Nurses, WMA, Public Service International, Wemos, Solthis, MSF, Ecumenical Pharmaceutical Network, Amref Health Africa amongst 29 other international and regional organizations in academia, civil society, unionism and professional associations working with or on Human Resources for Health.
Equally, KMPDU joins a 5 member Steering Committee for the Coalition.
The Co-Chairs are charged with strategic leadership of the coalition, increasing membership and lobbying governments to invest in HRH and guarantee everyone everywhere the right to access a skilled health worker.
This development grants KMPDU the opportunity to accelerate advocacy efforts that promote absorption of skilled health workers into the health system locally especially as Kenya gears to achieve Universal Health Coverage.
Dr. Ouma Oluga grew up lacking basic healthcare because facilities and health workers were not available to attend to him and his family. When he graduated with a Degree in Medicine and Surgery (MBChB) from Moi University's school of Medicine in 2010, Dr. Oluga decided to remain in his country to champion the rights of all health workers at a time doctors were migrating out of Kenya. He is deeply convicted that access to a well-trained and well-motivated health worker guarantees access to health as a human right.
Dr. Oluga has led the Kenya Medical Practitioners Pharmacists and Dentists Union (KMPDU) as the Secretary General and Chief Executive Officer for 4 years. He was the KMPDU Western Branch Secretary for two years prior. He is Kenya's leading public healthcare advocate with a convincing following by majority Kenyan public and an admirable high approval from Kenyan health workers. He is a healthcare speaker in local and international conferences. He has spoken in many events including as a panelist during the 4th WHO Human Resources for Health Forum.
Dr. Oluga was the Founding President for Medical Students Association of Kenya (MSAKE) from 2009 to 2010. He then served as Vice President External Affairs for the International Federation of Medical Students Associations (IFMSA) in 2011.
Dr. Oluga believes building local and international solidarity within the health workforce including community health workers where they exist is important to strengthening accountability mechanisms within health systems. He is creditedfor uniting Kenyan doctors, improving employment terms and influence of doctors and igniting health conversations.
Dr. Oluga was jailed in February 2017 for leading a 100 days nationwide doctors' strike over a labour dispute between Doctors and the Kenya government. In the days prior to incarceration, he rallied doctors and the public to champion for more employment of health workers, health workers' support and specialized training, improved terms of service for health workers and equipping of public health facilities. Hesuccessfully signed the first ever public health sector agreementsbetween KMPDU and the 47 devolved governments and also the National Government after a high level engagement with the President of the Republic of Kenya.
Due to his commitment, integrity and consistency, Dr. Oluga'ssphere of influence has expanded beyond Kenyan health workforce to include University Lecturers, Government Officers, Pilots Association, Civil Society Organizations and Youth Organizations. He is passionate about creation of employment opportunities for youth, decent work programs, transparency and stakeholder involvement in policy making processes.
Dr. Oluga attends to patients at the Kenyatta National Hospital as a frontline health worker. He is also a post-graduate medical student due for graduation with a Masters of Medicine in Internal Medicine from the University of Nairobi in 2019.
Dr. Oluga participates and has organized several volunteer community outreaches such as medical screenings, medical treatment camps, blood donation drives and wellness campaigns.
---
Kenya Insights allows guest blogging, if you want to be published on Kenya's most authoritative and accurate blog, have an expose, news, story angles, human interest stories, drop us an email on

[email protected]

or via Telegram
---
Kyle McCarter: Corrupt Kenyan Officials Will Now Be Denied Visas To The US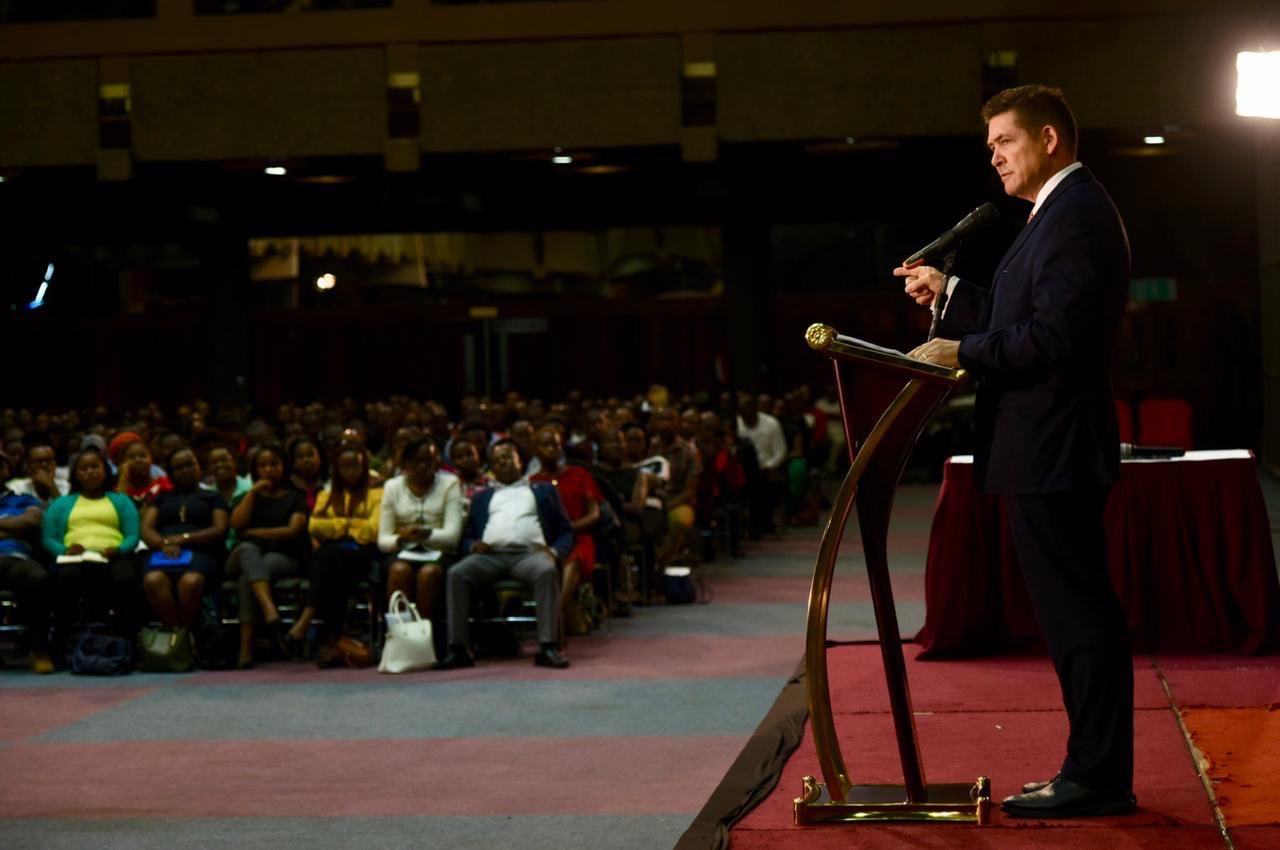 From the moment he stepped into the country after his approval as the US ambassador to Kenya, Kyle McCarter made his intentions clear. Enhancing USA-Kenya ties. He's also been building a signature of being vocal about corruption which is hailing the country.
'Fed Up With Corruption' has become a dominating theme and the Motto that the ambassador has adopted in his tweets.
High price for each of us to fight corruption.Those who pay the highest price are the poor who suffer the most today, being robbed of opportunity, democracy, & institutions of law & order.Not paying 100 bob chai could=loss of a job & your children not eating.#FedUpwithCorruption

— Ambassador Kyle McCarter (@USAmbKenya) March 30, 2019
Kenya loses an estimated Sh600B every year to corruption in a country where many live under a dollar a day and also the country with most million dollar millionaires in the region. Because of corruption, basic social amenities have been undelivered.
Much of stolen public money is often stashed in foreign countries including the USA and this why Kenya needs partnerships with international partners. Swiss recently inked a deal with Kenya to help repatriate stolen money.
As an intervention, it has been proposed for Western countries where the loot is often stashed by corrupt public officials to impose sanctions on such leaders including denying them visas. This will confine them in Kenya without luxury of flying out to go blow up the billions.
Kenyans if not Africa has been waiting to see President Trump's policies in Africa especially on tackling corruption and it seems there's an answer. The new Ambassador Kyle has confirmed that the embassy is denying leaders who've been involved in corruption visas to travel to the US.
Asked if the US would consider denying thieves (corrupt officials) visas to visit America, he firmly answered l, "Absolutely. Already happening."
"Volume cures many an ill." A vibrant economy 2x larger than today will employ youth & give them a way to contribute to the success of the nation vs violent extremism. We must end theft & invest in the next generation now. #stopthesethieves #endcorruptionnow pic.twitter.com/2gVY3ZUwBg

— Ambassador Kyle McCarter (@USAmbKenya) April 18, 2019
This is a big step in the direction and we can only hope the worst is yet to happen, it's a great opportunity for the ambassador to make a name as the only USA ambassador in Africa to have ever publicly and loudly joined hands in fighting corruption that is now eating up our generations.
---
Kenya Insights allows guest blogging, if you want to be published on Kenya's most authoritative and accurate blog, have an expose, news, story angles, human interest stories, drop us an email on

[email protected]

or via Telegram
---
Male Birth Control Pill Has Been For The First Time Declared Effective And Safe For Human Use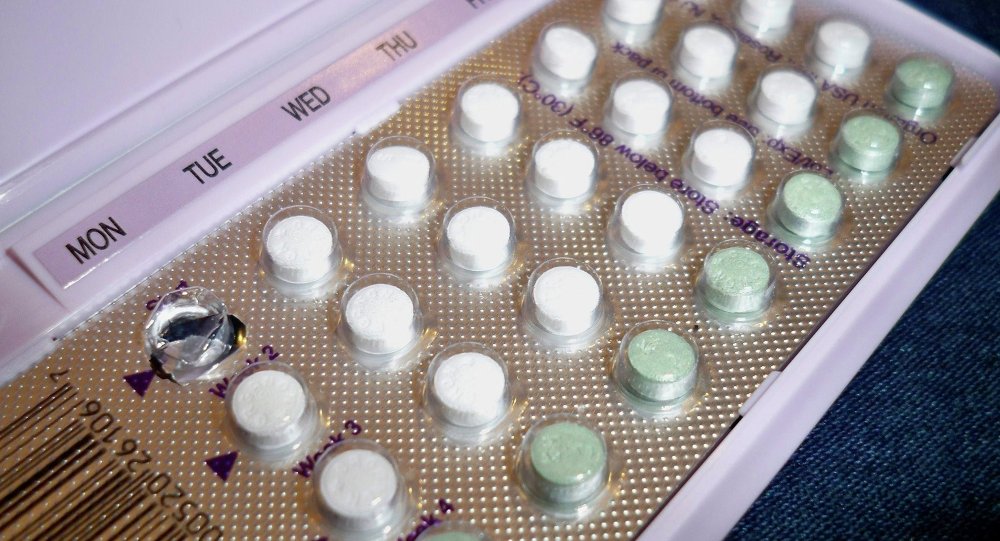 For years, scientists have been trying to develop a safe and effective version of the pill for men, and a new drug candidate could be the contraceptive we've been looking for.
This week, scientists in the US announced that an experimental oral drug called 11-beta-MNTDC looks to be safe and tolerable, based on results from a phase 1 clinical trial involving 40 men.
"Our results suggest that this pill, which combines two hormonal activities in one, will decrease sperm production while preserving libido," says male reproduction biologist Christina Wang from the Los Angeles Biomedical Research Institute (LA BioMed).
In the clinical trial, Wang and her team recruited 40 healthy men.
For 28 days, 30 of these participants took a low or higher daily dose of the 11-beta-MNTDC (full name: 11-beta-methyl-19-nortestosterone-17-beta-dodecylcarbonate), while the remaining 10 men took a placebo.
11-beta-MNTDC is a modified form of testosterone with both progestational (in effect, sperm-blocking) and androgenic(hormone-balancing) characteristics.
"Since testosterone production is shut down in the testes, the androgen action in the rest of the body maintains 'maleness' elsewhere, supporting things like male pattern hair, deep voice, sex drive and function, and lean body mass," explained one of the team, endocrinologist Stephanie Page from the University of Washington. She presented the team's results at the Endocrine Society's annual conference in New Orleans on Sunday.
In the first clinical trial results on the drug, that balancing act looks like it might deliver a safe oral drug while hypothetically stopping sperm production – although it has to be emphasised this is only preliminary data.
The participants taking 11-beta-MNTDC did not demonstrate serious adverse events or significant clinical concerns, but showed significantly reduced levels of two hormones called LH and FSH that are needed for sperm production.
That said, this 28-day experiment was testing 11-beta-MNTDC's safety, rather than contraceptive effects – but the early results are positive, suggesting future research could demonstrate those, too.
Before we get to that point, it's important to show that 11-beta-MNTDC is safe to take. And it does appear to be safe, with a minority of the men experiencing some side effects. A few of the participants reported fatigue, headaches, and acne during the experiment.
In terms of sexual effects, five men said they felt mild changes in libido, and two experienced mild erectile dysfunction. Nonetheless, for a hormone-based drug, which tend to inevitably carry some level of side effects, the researchers characterise these effects as mild.
Despite the promise of the results, the researchers say it will be some time before a drug like 11-beta-MNTDC will be available to men. The researchers are currently planning follow-up trials for 11-beta-MNTDC and a functionally similar chemical called dimethandrolone undecanoate (DMAU).
Depending on how those future experiments go, the team says a safe hormonal male pill should be available on the market in about 10 years.
That might seem like a long way away, but the researchers stress that it's necessary, to ensure that these experimental drugs aren't just safe, but functional in terms of blocking sperm production sufficiently to prevent pregnancy.
"This study is very short and we need three months if not more to stop sperm production," Wang said.
"All we have shown so far is that it shuts down the hormones that control the function of the testes."
The findings were presented at ENDO 2019 in New Orleans on Sunday. Related research by the team is reported here.
---
Kenya Insights allows guest blogging, if you want to be published on Kenya's most authoritative and accurate blog, have an expose, news, story angles, human interest stories, drop us an email on

[email protected]

or via Telegram
---
Britam Risks Losing Billions As Court Rules In Favor Of Cytonn Over Unsubstantiated Fraud Claims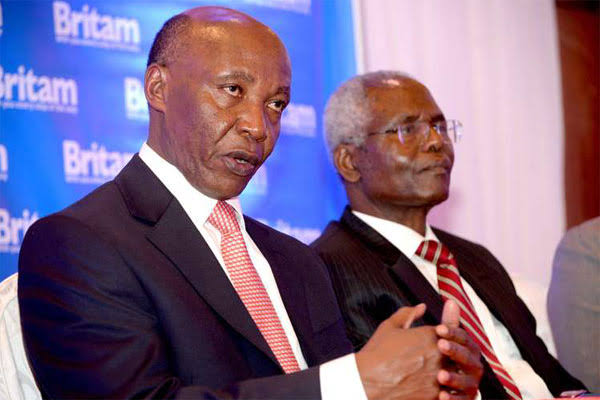 Back in 2014 Britam accused four of its former employees of theft of billions of shillings, to the tune of kes. 8 billion, and sought to file criminal complaints about them. Britam said that the theft was discovered after audits done by accounting firm KPMG and law firm Coulson Harney.
The four former employees refuted this claiming that no such theft had happened and wrote to Britam asking them to disclose the said reports to prove their innocence. Britam, however, refused to disclose the audit reports and the four former employees then filed a lawsuit in the high court in 2016 seeking to compel Britam to disclose the audits.
After three years of litigation, the judge ruled and ordered that indeed Britam must disclose the said audit reports if they are relying on them to allege theft by its former employees. Additionally, the judge found Britam's conduct so unbecoming that it also slapped Britam with the penalty of refunding the accused former staff with the cost of the lawsuit.
Contacted for comment, our source at Britam says that the board is furious with the CEO, Benson Wairegi, why he filed frivolous lawsuits just for the sake of trying to kill competition from former staff. The new investors IFC and Swiss RE are apparently unhappy with Mr. Wairegi and want to see him fired by the end of the year.
The stock has tanked by over 75% since he lost his team to Cytonn and is now trading at below IPO price. Our sources tell us that the new investors, IFC, Swiss Re, and AfricInvest are frustrated because they're sitting on paper losses, having bought the share price at kshs. 15 and now it is trading at below 9 bob.
When we contacted a source at Cytonn, she said that "all their games shall come to a sudden and painful end. We are going to go after them for billions of shillings for damages. They are the ones with really big legal issues. The judge was very clear in his ruling. And we can assure you, the so-called forensic audits don't exist, they have just fixed themselves with their lies"
Sooner or later the market will realize that this is the biggest corporate lie ever perpetrated by a listed company to investors and in plain sight of regulators and international shareholders like IFC and Swiss Re.
Our investigative desk obtains the ruling below.
SKMBT_C364e19032114190

---
Kenya Insights allows guest blogging, if you want to be published on Kenya's most authoritative and accurate blog, have an expose, news, story angles, human interest stories, drop us an email on

[email protected]

or via Telegram
---