Judge Sets Free Terrorist Who Killed 11 People And Was Serving A Life Sentence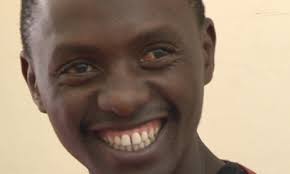 In a remarkably unreasonable and perhaps bizarre, ruling in Kenya, a judge has released from jail, a convicted terrorist who was serving a life sentence, despite the grave risks of recidivism. Elgiva Bwire Oliacha, also known as Mohamed Seif, a member of the Al-Qaeda affiliate in Somalia, Harakat al-Shabaab al Mujahideen, pleaded guilty to multiple terrorists attack in the Capital Nairobi. Alongside Felix Nyangaga Otuko, Bwire was responsible for the killing of 11 people at Machakos Country bus station and a grenade attack at Mwaura's ba. He was sentenced to life in prison by a Nairobi court. A Terrorist and a murderer, Bwire is now is free, another indictment on the Kenyan Judiciary. The rationale of releasing a convict who willingly committed acts of terrorism besides murdered a dozen persons is incredible.
Prison Radicalization and Terrorist Recidivism.
Criminal psychologists warn that the recidivism rate of terrorism offenders is higher than that for ordinary criminal offenders and that affiliation with a terrorist organization significantly increase it. Prisons are frequently designated as the "hotbeds" of radicalization to violent extremism.
When Benjamin Herman, a 36-year-old Belgian, walked out of prison in Liege with a two-day pass on May 28, he was a man on a mission. That evening he killed a drug dealer he had met behind bars by beating him with a hammer. The next morning he attacked two policewomen from behind and repeatedly slashed them with a box cutter while screaming "Allahu akbar!" He took a service pistol from one of them and shot them both dead. He continued down the street and killed a man in a parked car before taking a woman hostage in a school. She was a Muslim and appealed to him to not hurt the children. His murderous mission, and life, ended soon after as he attempted to flee from the school. He exchanged gunfire with police, wounding four officers, and was shot dead.
Criminal Risk Factors for Terrorist Recidivism
Whether they are in jail or after their release: terrorist suspects attract public attention. Most try to recruit fellow inmates for their battles, vigorously demonstrated against the regime under which they were detained or made new violent plans for the (near) future. Bwire is no exception. Throughout the time he was in prison, he kept aspiring for 'shahada', the ultimate goal of every jihadist. During his sentencing, he told the judges he did not regret bombing innocent civilians to death (no expression of remorse and antisocial attitudes are indicators of possible recidivism). The risk posed by Bwire is grave. He is likely to commit acts of terrorism to revenge and avert being taken out without having achieved his goal 'shahada'. In the United States, several former Guantanamo detainees transferred into foreign custody have engaged in high-profile acts of terrorism against the U.S. or its allies.
Examples of terrorists recidivism are plenty. Mishaal Mohammed Rasheed al Shadoukh, a former Guantanamo detainee repatriated to Saudi Arabia in 2003 and a participant in Saudi Arabia's terrorist rehabilitation program, delivered al-Qaeda in the Arabian Peninsula's (AQAP) ransom demands following the organization's kidnapping of a Saudi diplomat in Yemen. Another recent case is that of Ibrahim al-Rubaish, the latest mufti of AQAP, who in 2009 released an audiotape in which he used Islamic doctrine to justify an assassination attempt on Saudi Prince and Minister of the Interior, Muhammad bin Nayef, and al-Qaeda's use of targeted assassination against "the enemies of Islam," more generally. Ibrahim al-Rubaish had, in 2001, been captured by U.S. soldiers and was subsequently detained at Guantanamo Bay until December 2006, when he was repatriated to Saudi Arabia and enrolled in the terrorist rehabilitation program there. In April 2008, al-Rubaish fled Saudi Arabia, allegedly with 11 other former Guantanamo detainees, to join AQAP in Yemen. This is the kind of threat Elgiva Bwire Oliacha, also known as Mohamed Seif poses to the security of not only Kenya, but the region and beyond.
David Goldman is the Director of Counter Terrorism, National Security, and Intelligence Analysis at Strategic Intelligence.
---
Kenya Insights allows guest blogging, if you want to be published on Kenya's most authoritative and accurate blog, have an expose, news TIPS, story angles, human interest stories, drop us an email on

[email protected]

or via Telegram
---