Getting Into The World Of The Rich Activists of Civil Society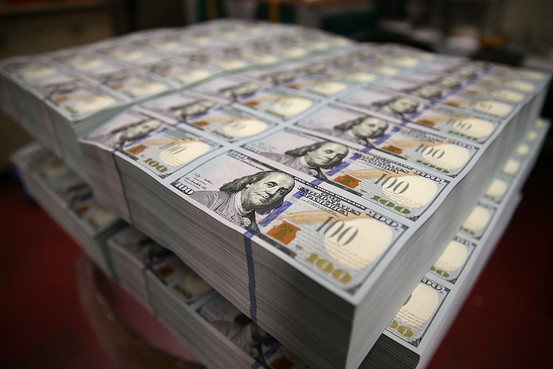 Civil society is defined as the "aggregate of non-governmental organizations and institutions that manifest the interests and will of citizens. It is also defined as the 'the third sector"; coming after "government" and "business."
Civil society is also referred to as the "Fifth Estate," in the pecking order of the three estates of government and the fourth estate (media). Civil society institutions promote ideological alternatives to society, without aiming at financial profits. They exist for the social good of society.
Civil society mainly comprises of International NGO's; e.g. World Vision, Urgent Action, Action Aid, USAID, PLAN, etc. and Local NGO's; e.g. Kenya Scouts, Kenya Red Cross Society, IED, Cradle, CREAW, etc.
Since the end of the "Era of good feelings" in the 19th century, Civil society became an indispensable component of authentic human development all over the world. They focus on the most vulnerable of communities. Their projects and programs have translated to massive improvements in the quality of lives of people. Some of the broad programmatic areas of CSO's include Education, Health, Civic Empowerment, Water and Sanitation, Human rights advocacy, Social Accountability, Children, youth and gender empowerment, workers' rights, environmental rights and many others.
To fund their programs and projects and meet operational costs, Civil Society depends on donations from billionaire businessmen cum philanthropists. Many of these billionaires give colossal amounts of money to charity initiatives in sub-Saharan Africa, Asia and the Caribbean's. Donations come from the rich and famous to the nondescript and anonymous in Europe, North America and lately Africa.
The world has heard of billion dollar aid from corporate magnates like Warren Buffet, Bill, and Melinda Gates, George Soros, Chuck Feeny, John Davison Rockefeller, Michael Bloomberg, David Koch, Mo Ibrahim, Tony Elumelu, Prince Karim Aga Khan IV, Strive Masiyiwa and much more. Undeniably, these gracious donations and acts of charity to the poorest of society are not vain. As Sir Winston Churchill once poignantly put it "Never was so much, owed by so many, to so few."
But amid all the razzle dazzle and hubbub, there is something horribly worrisome happening behind the curtains. The civil society world in Kenya appears to be run by a particular cabal of extremely wealthy individuals. Well….nothing wrong in being rich, but not at the expense of the poor people whom they purport to serve.
They are "life presidents." These Rich Activists of society remain and refuse to leave the helm of their organizations; they apparently have no term limits. They run these outfits with an iron grip, and in so doing, have managed to accumulate millions of dollars in private wealth.
One wonders whether the dictum of perpetual succession applies to their organizations. One fails to understand if indeed these organizations are private enterprises, or whether they manage them on behalf of the people. It behooves a conscientious mind to realize that no matter how talented and skilled a superintendent is, time must come for that person to create room in an organization, for growth and to benefit from the skills and expertise of other people.
But given the steady flow of aid dollars from philanthropic tycoons, it is unlikely that these Rich activists of Civil society would be planning to retire. Even third world governments beat them on this. The few who retire the only morph from being CEO to executive board chairmen. Others leave, but before the sun sets, they are already a chief executive officer of another CSO. How lucky……?!
These wealthy activists live in sheer opulence, lavishness, and extravagance. They're chauffeured in the latest SUV's and reserve for themselves only the finest comfort in land and air. They move from one suburb to another, in search of superfluity. They are the connoisseurs and aficionados, the cream de la cream of society. They are the "haves", the bourgeoisie; they are the owners of capital. They're clothed in haute couture and nourish themselves on nothing less than haute cuisine. Catch them in first class flights, traveling to choice destinations around the world. The frequent flier was preordained for them.
The rich Activists of civil society have transformed their organizations into gravy trains. Everybody else in their organizations is indispensable. They deliberately maintain subservient boards and a demoralized and terrified workforce. They are demi-gods, they are untouchable. They appoint and control their so controlled boards and subjugate the often clueless characters into submission. They are never audited by anyone, and if they do, the reports remain confidential; meant for their safes.
A very negligible number of these wealthy activists usually decide to retire altogether. They, however, cannot leave without planting proxies in positions of influence in the organization. Politics is a natural enticement for these retirees. They haplessly arm-twist their lowly, impoverished and brainwashed program beneficiaries, into voting them into Member of Parliament, governors, and senators, etc.
Antonio Gramsci, an Italian sociologist, once said that "Civil society promotes forms of false consciousness which serve their interests." That truism by Gramsci has been vindicated time and again. It is perplexing that whereas most of these Rich Activists of civil society are the forefront in agitating for government's transparency and accountability, they are usually the worst culprits. They are engaged in primitive accumulation of wealth, at the expense of the poor communities they are supposed to work for.
These rich Activists of civil society live off deceiving their donors that without them, the apocalypse would come next day. They are masters of conflict, strategy, organization and technique. They are board room vanquishers-articulate, informed, strident and educated. They have vowed to die in office, rich and powerful. They're callous and cold-blooded in their kingdoms. In there, they make the rules…..
Do you know any of these guys? They're many!!!
By: Anthony Mwangi
Twitter: @trueMwangi
---
Kenya Insights allows guest blogging, if you want to be published on Kenya's most authoritative and accurate blog, have an expose, news TIPS, story angles, human interest stories, drop us an email on

[email protected]

or via Telegram
---