George Soros Passes the Torch: $25 Billion Wealth Transitioned to Son Alex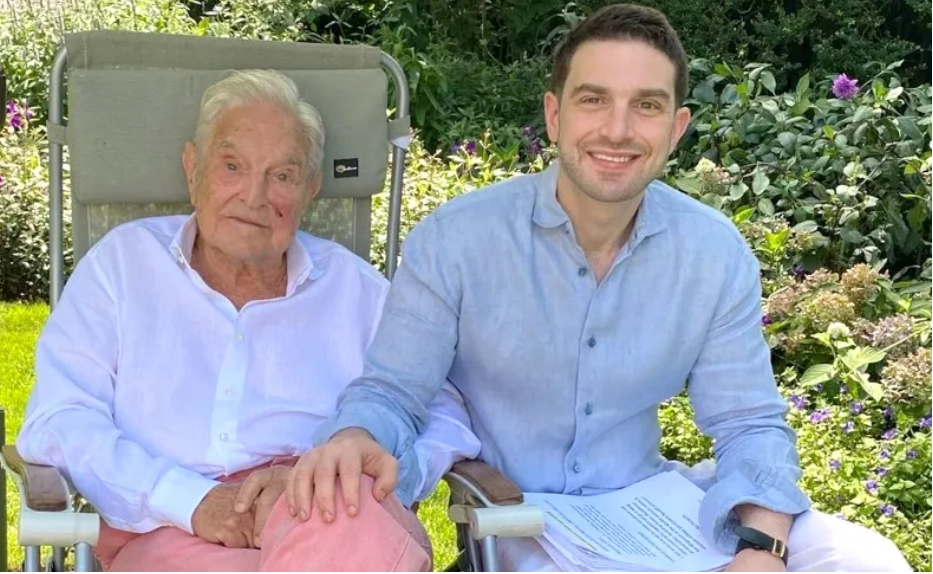 George Soros, a renowned billionaire investor and philanthropist with a net worth of $6.7 billion, has announced his decision to pass on a substantial portion of his wealth to his son, Alex Soros.
This monumental transition involves a transfer of $25 billion, an inheritance that will undoubtedly have significant implications for both the Soros family and the causes they champion.
As one of the top 400 richest people in the world, George Soros has made a profound impact on global finance, politics, and social justice.
This article explores the implications of this wealth transition and the potential influence of Alex Soros in continuing his father's legacy.
George Soros: A Legacy of Influence
At the age of 92, George Soros has amassed an extraordinary fortune throughout his career as a hedge fund manager, investor, and philanthropist.
Born in Hungary, Soros survived Nazi occupation during World War II and later emigrated to the United Kingdom.
He built his wealth through astute investments, most notably with his Quantum Fund, and gained global recognition for his financial prowess.
However, Soros is not only known for his financial success; his philanthropic efforts have earned him admiration and controversy in equal measure.
Through his Open Society Foundations, Soros has supported democracy, human rights, and social justice causes worldwide.
His contributions have been particularly significant in Eastern Europe, where he has played an instrumental role in promoting democratic values and supporting civil society organizations.
Alex Soros: Continuing the Legacy
With George Soros passing on a considerable sum of his wealth to his son, Alex Soros is poised to play a pivotal role in shaping the family's philanthropic endeavors and continuing his father's legacy.
While Alex's exact plans for the inheritance remain unknown, it is anticipated that he will follow in his father's footsteps by championing social justice causes and supporting organizations that strive to bring about positive change.
Alex Soros, an accomplished philanthropist in his own right, has been actively involved in the Open Society Foundations for years.
As the founder of the Alexander Soros Foundation, he has demonstrated a commitment to fostering social justice, promoting civil rights, and combating inequality.
With his father's wealth now at his disposal, Alex has the potential to magnify the impact of his philanthropic initiatives and address pressing global challenges.
Implications of the Wealth Transition
The transfer of $25 billion from George Soros to Alex Soros raises pertinent questions about the concentration of wealth and the responsibilities of the ultra-wealthy.
Some may argue that such large transfers perpetuate wealth inequality, emphasizing the need for systemic change to address the root causes of economic disparity.
On the other hand, supporters of philanthropy see this transition as an opportunity for Alex Soros to carry on his father's philanthropic legacy and make a significant difference in the world.
It is worth noting that philanthropy has the power to effect positive change in society when applied thoughtfully and strategically.
The Soros family's longstanding dedication to supporting social justice causes indicates a genuine commitment to creating a more equitable world.
As Alex Soros takes the reins, his influence and decisions will shape the future impact of the family's wealth.
Conclusion
George Soros' decision to pass on a substantial portion of his $25 billion fortune to his son, Alex Soros, marks a significant transition in the family's philanthropic efforts. George Soros has left an indelible mark on the world through his financial success and commitment to social justice causes.
As Alex Soros inherits this immense wealth, he carries the responsibility of continuing his father's legacy and making a positive impact on society.
Whether he chooses to uphold and expand upon the family's philanthropic endeavors or charts his own path, the world will keenly observe the influence of the Soros family in shaping a more equitable future.
---
Kenya Insights allows guest blogging, if you want to be published on Kenya's most authoritative and accurate blog, have an expose, news TIPS, story angles, human interest stories, drop us an email on

[email protected]

or via Telegram
---