Covid-19: The Last Flight From New York Was His Last, How Kenya Airways Exposed Their Staff And Passengers To Death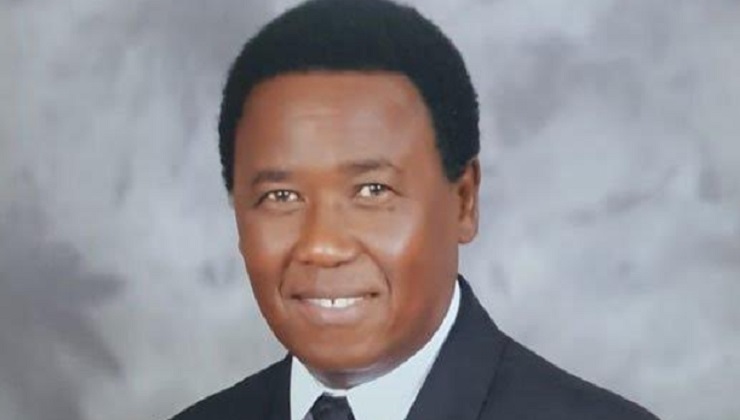 It was in January, China the epicenter of the Covid19 virus had just given the alert, by then only about 132 people had been killed and merely over 6,000 infected by the virus globally, mostly in China.
News of the spread sent countries into panic and issued warnings. UK was amongst the first counties to issue travel advisories. British Airways, country's biggest airline was out on the alert and made drastic, unavoidable and sound decision. Halt flights to and from China's mainland.
"We apologise to customers for the inconvenience, but the safety of our customers and crew is always our priority," the company said in an email. BA.comcurrently shows no direct flights to mainland China, although flights to Hong Kong are unaffected. The company said that flights would remain suspended until it received more information from British officials, there was no otherwise directive.
The virus continued to spread out to the world, Russia, US and other countries locked our flights from China but it was too little too late. It had already dived in.
While countries moved in Africa o close China out of the borders, Kenya remained adamant. Experts threw in their insights claiming the ties that Kenya shared with China wouldn't make a total shutdown of Chinese flights.
No airline in AFRICA can halt/stop flights to CHINA over the Coronavirus crisis…NONE…

— Ahmednasir Abdullahi SC (@ahmednasirlaw) January 29, 2020
African countries like Ethiopia and Kenya are facing GREAT difficult in obtaining the CONCURRENCE of CHINA in stopping flight of their aeroplanes to CHINA to avoid the spread of coranovirus. CHINA so far is REFUSING them PERMISSION to stop flights to CHINA.

— Ahmednasir Abdullahi SC (@ahmednasirlaw) January 30, 2020
Kenya being entrance point for China to Africa, continued to let in many Chinese nationals many of whom were either expatriates or just fleeing from China because the heat of the virus was catching fire.
As the number of people infected with the Wuhan coronavirus around the world continued to grow, airlines canceled or reduced their flights to China, where the virus was discovered.
Their reasoning was a mix of reduced demand to visit the country and fear of the virus spreading, with numerous cities outside China reporting cases of the virus.
European and US airlines — along with some Asian airlines — largely made up the list of those reducing service or outright canceling flights to mainland China until the virus could get under control.
As airlines continues to register cases of passengers with coronavirus, in Kenya, the authorities slowly crawled out of the slumber and heightened screening. This was in late February and early March.
Despite numerous alarms, there was no confirmed case of the virus in Kenya.
Kenyan authorities reiterated that they were on top of everything and solidifying screening at the airport and borders. However, a sense of panic had gripped the building, fed largely by a perception that the government was slow in enacting measures to prevent the virus getting into the country as well as by a dearth of public information on what to expect once its presence had been confirmed.
In line, the government established a National Emergency Response Committee to "prevent, respond to and contain this emerging global threat".
Much of the concern was centred on the continuation of flights arriving from China whose Hubei province is the epicenter of the outbreak. At the end of January, the national carrier, Kenya Airways, reluctantly suspended flights to and from Guangzhou, one of its most lucrative routes, following public pressure, including from unions.
However, the government's decision to allow a China Southern Airlines (CSA) plane carrying 239 passengers to land at the Jomo Kenyatta International Airport on February 26 caused uproar despite assurances that the passengers had been "screened on board, cleared and advised to self-quarantine for the next 14 days".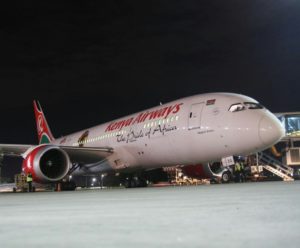 The plane carrying passengers from China arrived in the country on Wednesday, February 26
– The Ministry of Health said passengers had been screened and cleared by health officials before entering the country
– It, however, asked the 239 persons to self-quarantine for at least 14 days as a precautionary measure
– According to the ministry, the Chinese Southern Airlines resumed operations in the country
– The ministry by then had so far investigated 17 alerts of coronavirus and they all tested negative
– The government stopped national carrier Kenya Airways from flying to China and it remained unclear why it allowed l flights from the East Asia country despite the coronavirus threat
A Kenya Airways employee working at the Jomo Kenyatta International Airport (JKIA), was suspended on allegations of filming and sharing a video of a China Southern Airlines plane landing in Nairobi.
Mr Gire Ali who later filed a suit through lawyer Danstan Omari at the High Court in Milimani said in a report…"He has been receiving threats and has reported the matter at Kahawa Wendani Police Station. We will be moving to court to seek protection," said lawyer Omari…
While local dailies praised him for his heroic efforts that brought to focus and halt to Chinese flights, Mr. Gire earner himself misfortunes, including putting his job at stock over the whistle blowing filming. Kenya Airways, would later suspend him.
In his suspension letter, Mr Ali was accused of being involved in the recording of the video. The letter, signed by Chief Human Resources Officer Everlyne Munyoki, stated that the recording was contrary to provision 16.2 of the company's human resource policy manual…The landing of the plane led to an uproar by Kenyans and prompted at least three court petitions by the Law Society of Kenya, two doctors (Dr Joseph Mithika Mwenda and Dr Thiakanu Cyprian Mwirabua) and a lawyer (Kounah Ochieng). They all secured court orders suspending flights from China for 10 days because of the coronavirus concerns.
Meanwhile, as Kenya was dealing with China and deep rooted relations, Kenya Airways was yet faced with another challenge. Italy and Denver, some of their most profitable roots had been hit with the coronavirus.
Kenya Airways suspended flights to and from Rome and Geneva, the company had said adding to a long list of airlines worldwide that had grounded flights or modified their services in response to the coronavirus outbreak.
The halt to flight services to Rome and Geneva came into effect.
While Italy was recording highest coronavirus cases, US was silently getting into the map, however KQ wasn't alarmed and continued with their normal flights. Kenya Airways had direct flights from Nairobi to New York. This would then end tragically.
Demonstrating the incredible level of risk airline, Kenya Airways management put their employees in these days, the Kenya Airways pilot who flew the final flight from New York to Nairobi has now died of COVID-19. Captain Kimuyu Kabati passed away in Nairobi on April 1st due to exposure to the virus.
And this calls for a revisit to the whole story.
As our last flight departs JFK today, we are offering one-way complimentary tickets to Nairobi, to Kenyan citizens in urgent need. Please contact our team on +1(866)5369224 for more information. *All passengers will be subjected to entry/screening procedures instituted by the MOH pic.twitter.com/LNmUbpVGGY

— Kenya Airways (@KenyaAirways) March 24, 2020
Captain Daudi Kimuyu Kibati, was taken ill on March 29, died on April 1, a week after performing his last international assignment.
Captain Kibati was in charge of the last flight from New York to Nairobi which evacuated Kenyans stranded in the United States, before the government's ban on international flights took effect.
Before the government suspended all international flights on March 25, Kenya Airways offered a one way complimentary ticket to Kenyans stranded in New York City who wished to return home.
New York City was being put on lockdown on March 23, the same day the last KQ flight was departing from the John F Kennedy Airport.
By then, the death toll in New York had surpassed the 1,200 and more than 90,000 Covid-19 cases had been confirmed across the US.
According to sources at Kenya Airways, Captain Kibati, who piloted the Dreamliner 787, was tasked with evacuating Kenyans from a city ravaged by the virus under very strict timelines.
The flight had to leave New York City before the lockdown was announced New York Governor Andrew Cuomo began and it had to arrive in Nairobi before March 25.
Upon touchdown at the Jomo Kenyatta International Airport on March 24, the 61-year-old pilot proceeded for self-quarantine, at the Ole Sereni Hotel, alongside his first officer.
Passengers were supposed to be taken to government designated quarantine facilities at their cost. Some of the flight cabin crew were booked at the Four Points Hotel within JKIA.
Captain Kibati, a retired Major of the Kenya Air Force put his life on the line to rescue his countrymen trapped abroad.
The previous week, the pilot who was born in Maliku area of Kitui County had flown another flight from Nairobi to Rome, and back to Nairobi, before being dispatched to New York.
Italy has recorded the highest coronavirus cases in Europe, with the World Health Organisation reporting 13, 157 deaths and 110,574 confirmed Covid-19 cases, as of on Friday.
The pilot tested negative upon arrival in Nairobi and two more times but stayed isolated from his family and friends until March 29 when he developed sore throat and fever.
According to his brother Arnold Kibati, he was taken to Nairobi Hospital where he was immediately admitted after testing positive for the virus.
"He tested positive for coronavirus on the eighth day after undergoing rigorous medical screening in all the cities he flew to, and three more tests in Nairobi which were negative," Mr Arnold told Nation on Friday.
He said the captain stayed in hospital for two days before succumbing on Wednesday.
A statement released by Evelyne Munyoki, the Chief Human Resources Officer, Kenya Airways said: "On behalf of the Board of Directors, the Management and Staff of Kenya Airways, we join the family of the late Captain Kibati in mourning their beloved one and pray that the Almighty God will strengthen them during this time of sorrow."
The Nation established that the First Officer of the KQ flight from New York City to Nairobi and part of the crew who were all under quarantine, also tested positive to the virus and are undergoing treatment.
With the pilot dead and a stream of crew quarantined a can of worms has been opened. As KQ continued with these flights to Covid19 hotspots, did they quarantine their staff? Captain Kibati himself moved from Italy to New York, world's leading hotspots.
What safety measures did the airline take for their staff? We're passengers also exposed to the virus given that now we have confirmed case of a coronavirus with the airline? How many other KQ staff are in quarantine? Did the KQ management put into consideration the safety of their staff if not the passengers to continue flights to the coronavirus worst hit countries? How many KQ staff are in quarantine?
And lastly, will the Kenya Airways management be put into task for ignoring the alarms for profits which they don't make anyway to put many lives in the danger of contracting coronavirus with their continuity of flights to hotspots?
Additional report by Daily Nation.
---
Kenya Insights allows guest blogging, if you want to be published on Kenya's most authoritative and accurate blog, have an expose, news, story angles, human interest stories, drop us an email on tips.kenyainsights@gmail.com or via Telegram
---