Can't Pay Won't Pay, Villa Care Kenya MD Ojijo Refuses To Pay Employees Despite Making Money, Uses Coronavirus As An Excuse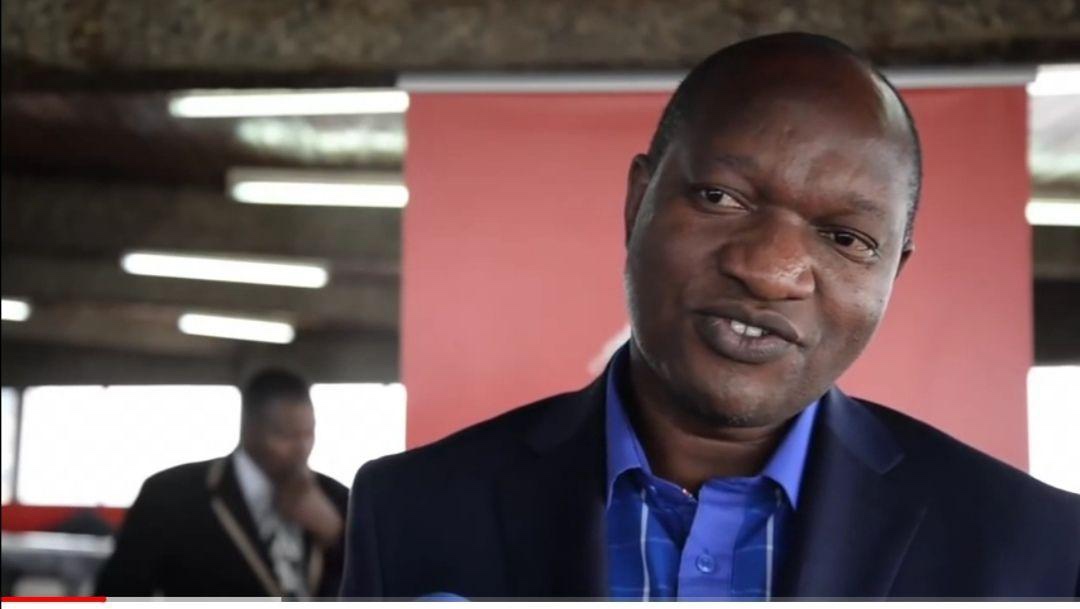 Employees of Villa Care Limited are going through it all, just like many other companies, staff of the group were also affected the MD Daniel Ojijo sent them on a compulsory leave citing coronavirus.
Even the though the property management company wasn't badly hit, they took advantage and got rid of their hardworking workers.
Disgruntled with how poorly the management has been handling and responding to their plea, helpless staff sent Kenya Insights letter below;
We have not been paid since February and the boss is happy to take advantage of the CoronaVirus situation to avoid paying us a salary for work done in Feb and March.
He has already made most of us redundant – the whole of April using coronavirus as the excuse not to pay their Feb+Mar salaries.
They gave us a letter, but we all know it is a lie if we weren't paid in Feb and his practice is always to pay half salary at a time. we will not be paid! and he will use corona as the perfect cover
The company has money but the guy is too greedy, he simply is not keen on settling salaries. We all have more debts than the Kenyan Government and he still demands some members work, with no pay.
Can the Government come in and help us with this? everyone who complains gets fired and we have nowhere else to turn to. is it possible you help highlight our plight?
How can we be sent on Mandatory unpaid Leave for the month of April, with no pay for February and March.
Covid19 has not affected our industry yet in terms of rents to be collected.
Covid19 was not an issue in February and March 2019, why have we not been paid?
The boss transmitted KRA, NHIF etc for the whole company, to keep KRA happy, but we are unpaid and hungry.
We need your help before the government announces any shutdowns, we need your help for the government to be involved in saving us, from this evil and cruelty,
He is a billionaire, he can afford a good life, but it should not be at the expense of his employees. Many of us cannot even afford to buy food. Now we are at home with this letter attached promising that we will have our pay for Feb and March combined.
We spoke to the team at the office and the accounts, and they confirm this is a lie,
We all know he is waiting on Coronavirus Shutdown so that he doesn't pay our salaries and can take advantage to fire us with no terminal dues, using April as the cut off month.
HELP US PLEASE.
Other interesting stories
A lot is going wrong, but allow this to be the first in a series of posts regarding the company and its illegal HR practices.
For starters, the previous and current HR manager is a fellow who harasses women employees for sex and men for money in exchange for favour at work.
The last HR manager was relieved of duty due to sexual harassment of junior employees, the current is no better, but he is being protected by the system.
The last team to report cases of sexual harassment were all systematically fired from the company one by one, under the pretense of performance. Rather than face the issue, the victims were punished.
There's more rot in this company than is known and more will soon come out. Most of us know that we might not be employed here anymore as he will look for new cheaper employees.
Everyone once fired, claiming their service and terminal dues is a mess, some are still waiting two months later.
This guy is too greedy and is ruining the lives of his employees.
This same matter was previously raised by Activist Boniface Mwangi on his Twitter Facebook where yet another employee blew the lid;
"I have been working for @VillaCareKenya and group of companies. We were sent on unpaid leave in March with a promise to be paid. Dan Ojijo has not paid us heading to June.
Worse still, he is now hiring other people to take the place of marketers and the ones sent home"- Via DM pic.twitter.com/VtQYIiNF8x

— Boniface Mwangi (@bonifacemwangi) May 20, 2020
Comments that followed under the post painted unfriendly picture of the firm, "‪The bark doesn't stop there: there's also the batch that is employed and still not paid, months later. They are constantly reminded how lucky they are to have a job during "these" times. Any one who asks for their pay is simply asked if they want to leave because the company can't work with such a disgruntled and ungrateful employee.‬" Wrote Winnie.
"VillaCare is a terrible company. They rip off their tenants. It was only a matter of time before their unethical practices backfired on their staff. If you see their sign on a property, avoid it like COVID." Harun Johnson wrote.
Many of the workers on forced leave and those working yet not paid are crying foul. Big question is the company making money? Kenya Insights can confirm this from our own follow ups that they're not only receiving money from clients but also making huge deposits.
Ojijo is simply using Coronavirus as an excuse not to pay poor workers who cannot even afford to hire a lawyer unless they get a pro bono to help them out. It is really unethical for the company to keep getting money yet refusing to pay their staff. Labor laws shields workers from exploitation and such are the cases of private world mistreating their staff and need to be shielded.
In an email, another outraged staff wrote, "This guy anataka pesa kutoka Kwa tenants but he won't pay his staff. He wants to disconnect water and power
He is pushing for 7m in Payments to pay pending salaries. All companies that sent their staff on unpaid leave, paid their staff by the last day."
Morale of the staff generally depends with the working environment, an encouraging management motivates the staff. Even if the MD doesn't plan to rehire the staff sent on forced leave, courtesy and responsible management would require he pays them. The amount causing all this is lunch money for the lavish MD. People are getting hit with the virus effects and the best he can do is pay them because he's making money.
Also some of these clients used by property management companies need to do their follow up to ensure the welfare of the ground people responsible for the management of their companies is well taken care of. Villa Care is not an isolated case but it's a popular one. Companies too need to do their full due diligence before awarding contracts to any firm to ensure they respect labor laws and above all respect the basic human rights.
Finally, Ojijo pay your workers.
---
Kenya Insights allows guest blogging, if you want to be published on Kenya's most authoritative and accurate blog, have an expose, news, story angles, human interest stories, drop us an email on tips.kenyainsights@gmail.com or via Telegram
---