Allegations Against Kenya Railways MD Philip Mainga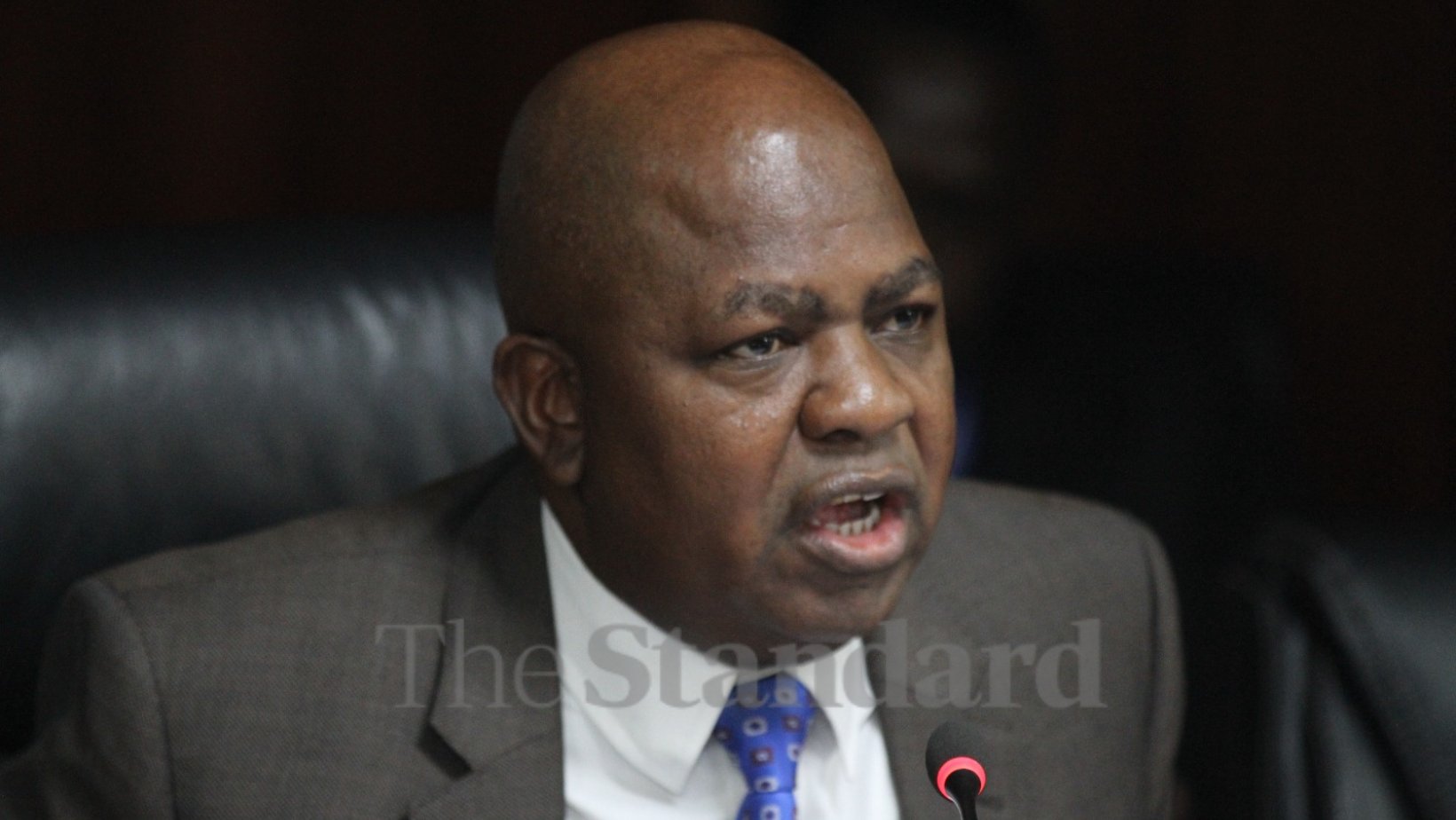 Tens of parastatal chief executives are sitting on the edge as Ruto's administration aggressively seeks to replace top bosses in State-backed firms and agencies as it races to assert its influence.
Chief executives in at least nine cash-flush parastatals will see their terms expire in the coming months while over 11 of the firms have CEOs serving in an acting capacity, which are low-hanging fruits for new ministers to tap their allies for the coveted offices.
Traditionally, a change in administration often triggers shake-ups in parastatals as the President and ministers move to assert their influence over government-managed entities that have previously been used as centres of patronage by previous regimes.
The new administration, which came to power in September last year has mostly fired directors appointed in the former president Uhuru Kenyatta's last days and populated the boards with losers in the August General Elections who supported his Ruto's coalition.
This has set the stage for the replacement of chief executives of top State-owned firms by friendlier boards despite a majority of their contracts running up to next year.
One of the executives whose terms have lapsed is Philip Mainga of Kenya Railways Corporation (KRC) which ended in February 2023.
Mr Mainga took over the jobjob substantively in January 2020. Before then, he was the acting boss at the state corporation after the suspension of the former boss Atanas Maina in August 2018 on corruption allegations.
The Managing Director Mainga executed a flawed deal with Africa Star Railways (Afristar), the Chinese operator for the SGR line, which ran largely unchecked where Kenya Railways lost up to Sh.1.4m daily. The contract was signed during Athanas Maina's tenure and was initiated by Mainga himself.
Allegations
Mainga, an ardent Azimio supporter has been fighting an underground war together with the board and some senior officials who didn't like his leadership style and hate towards the current president, William Ruto.
Mainga was lobbied to be the managing director by Kalonzo Musyoka and former prime minister Raila Odinga.
Even as he prepares to exit, a new whistleblower report has surfaced that exposes the dirty past that would haunt him.
Abuse of office
In the whistleblower report seen by Kenya Insights, Mainga is accused of abusing his office during his tenure as the acting MD.
On 21″ March, 2019, hes alleged to have unilaterally leased Kenya Railways facilities (container yards and buildings) at Makongeni Nairobi for ten (10) years without any internal procedures or reporting to the board for approval as expected. The report says that Mainga did this while with the full knowledge that KPA had actually taken over the property in October 2018 without formal handing over and also that the property was being used by Kenya Railways to earn twenty tree million (23,000,000.00) a month and to date Railways have lost over four hundred million shillings (400,000,000.00) in form of transport of containers of ICDN and storage charges.
As a result of his action, Kenya Ports Authority uplifted the railway lines without authority and resorted to the use of road transport which was allegedly a corruption scheme designed to benefit specific road transporter. The whistleblower says the corporation will have to incur additional costs to reinstate the line to its original use.
It also states that through the letter of offer dated 14* September, 2018, Mr. Mainga indicated that the board in its 394th meeting held on 26 January, 2018 approved the lease of KR reserve land along Bunyala road to Taff International while in the full knowledge that out of the 7 leases approved by the board on that day none of them related to Taff International.
That through a letter of offer dated 2nd October 2018, he indicated that the board in their 410th meeting held on 26th September 2018 recommended that the corporation leases five (5) acres in Thika for 15 years to Harvest International from 1st November, 2018 while in the full Knowledge that the lease was not part of those which were approved during the 410th special board meeting. Given that the land was in an operation zone, he failed or ignored to check with relevant department whether leasing of the land will conflict with the current or future railway operations as is normally a policy when leasing land designed for operation.
That On10′ July, 2019, Mainga wrote letters indicating that during 430′ special board meeting dated 9th July, 2019, the board recommended the leasing of the land to Kokotoni Investments Ltd and Mapset Maritime Ltd for 3oyears while in full knowledge that the board did not approve leasing of the land to the two companies.
That on 22″ March 2018, Mr. Mainga without any reasonable cause evicted Kristaline Salt Ltd from corporation go down in Malaba and coinvestigated their goods. He then leased the property to a tenant of his choice, Multiple Solutions Ltd. Through his actions, the corporation is facing unnecessary claim of USD 10,315.50 and Ksh. 395,400.00 apart from general damages, costs of suits and damages.
Lack of Transparency and Accountability
The report says the MD failed to showcase transparency and fairness during leading processes. "Sub division & leasing of Siwani Estate Nakuru- Mr. Mainga sub divided the said land into twenty-two (22) plots and presented a lease of exactly twenty-two (22) to the board for approval without demonstrating how they were transparently identified and thus giving room for corrupt activities." It states.
"sub division & leasing of Sleeper press land, Nairobi – Mr. Mainga sub divided the said land into eight (8) plots and presented a lease of exactly eight (8) to the board for approval without demonstrating how the they were transparently identified and thus giving room for corrupt activities."
"Leasing of Nairobi South Hub and its Environs _ Kenya Railway land that was recently acquired for SGR has been leased to a few known companies without any demonstration that the exercise was undertaken transparently and fairly" claims the report seen by Kenya Insights.
Projects without Plans
According to the report, Mr. Mainga allegedly disregarded the need for planning before engaging the corporation resources.
A case in hand is the leasing of Athi River logistics hub – Mr. Mainga is alleged to have allowed Grain Bulk Handling Limited (GBHL) to take over the proposed KR Athi River Logistics Hub before physical planning for the area was undertaken.
As a result of this preferential access; GHBL blocked a would be access road to Athi River SGR railway station. GBHL acquire sixty-two (62) acres instead of fifty (5o) acres they were allocated. Planners were forced to plan around GBHL.
GBHL is associated with Mombasa tycoon Mohamed Jaffer who at the time enjoyed the backing of handshake and is currently trying to get his grip back with Ruto who appears to be going after his businesses monopoly.
It goes further to poke holes into leasing and extension of leases within Nairobi Railway city, "Mr. Mainga recommended for leasing and extension of leases for Kenya Railway land with a full knowledge that there was ongoing development Nairobi Railway City master plan by Kenya Railway and Nairobi County Government." It states.
Leasing of SGR Nairobi Station area, Syokimau Station, and adjoining areas, "Mr. Maingi recommended for leasing of over hundred (100) acres of Kenya Railway land with the full knowledge that there was ongoing development plan which was being undertaken by Kenya Railways, Ministry of Lands, County Government of Nairobi and Machakos County."
Next: IRREGULAR PROCUREMENT AND SALE OF LAND L.R NO. 1/450 DUNDEE COURT BY KENYA RAILWAYS STAFF RETIREMENT BENEFITS SCHEME.
---
Kenya Insights allows guest blogging, if you want to be published on Kenya's most authoritative and accurate blog, have an expose, news TIPS, story angles, human interest stories, drop us an email on

[email protected]

or via Telegram
---