Lawyer Wanjao Caesar Ngungi Of Wanjao And Wanjau Advocates Owning Graceland Gardens Apartments Engaged In Unlawful Acts With A Client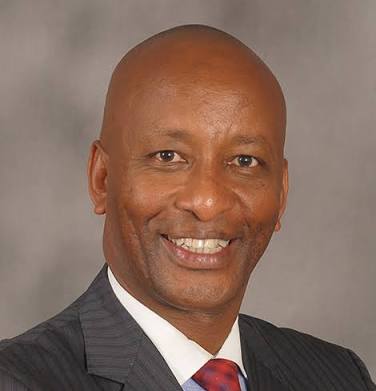 In what is yet another case of landlords reigning terror on tenants, one Wanjao Nginge has pounced on his client in what is a plain disregard of basic human rights. Being an advocate of human rights, the story you're about to read will through you off cliff and make you reconsider choice of a lawyer purely based on humanity aspect.
Eric Theuri a Facebook user, unraveled the occasion on his profile going to show the levels of damage and disregard of the law circumstances constant.
"Yesterday at around 8 P.M I got a distress call to go check on a colleague whom the landlord had sent goons to evict from the house and her 5 year old son was alone in the house with the maid. She was on her way home when she was called. The eviction was without notice. The lady had paid rent for the month albeit 3 days late from the date of payment. A non existent penalty of Kshs 3,000 was imposed for late payment and the landlord disconnected power and water." Eric opens.
He continues, "The landlord is holding one month deposit rent and Kshs 5,000 water deposit and Kshs 5,000 electricity deposit. The electricity is pre paid. So she called Kenya Power who reconnected. She went to the tribunal and got orders for reconnection of water. It was served on the landlord who disregarded and instead sent goons. The shocking part is that the landlord is an Advocate. A senior Advocate conversant with procedures for eviction. Who knows notice must be given. Who knows court orders must be obeyed. Who knows children must be protected. What I witnessed shocked me to the core. They vandalised the house. It's the worst example of impunity that I have seen in ages." He notes.
"So if you know WANJAO CEASAR NGIGE of
WANJAO & WANJAU Advocates owner Graceland Gardens Apartments in Langata tell him SHAME ON HIM. He's a despicable human being. A poor example to the young Advocates. You don't treat a person like that. More so a younger colleague.
Share this story. Impunity of this kind is sickening." Reads parts of his post.
Another user Norah Njeri interjected with a different perspective saying the said Landlord is known person known to her, "He told me the story above has no Truth." To which Eric responded, "NorahNjeri I wouldn't put my name to this if it wasn't true. I don't know him. I have no reason to say untruths about him. The photos are there. I was at the house. I was there when a colleague called him and on being told why he said he was in a meeting and would call back. He didn't call back. And refused to pick calls. What does he say is not true? That he was paid on 13th August instead of 10th? That he charged a penalty of 3 K? Or that he didn't disconnect water and electricity? Or he wasn't served with a court order to reconnect water? What is not true about the story? I can give you names of Advocates who called him before the tenant went to court and he declined to reconnect water. I can give you names of advocates who called him as the goons destroyed the property and he declined to talk or intervene. So tell me what he says is not true."
One of the people at the heart of the matter talked to this writer saying, "Yes..I was actually one of the people who responded to the distress call. We were there until 3am. The caretaker/agent was arrested and we're pursuing all legal remedies against the landlord and thugs who vandalised the young advocate's property."
All the legal jargon aside, tenants in this country have been subjected to what I can call absolute harassment from landlords like Wanjao who'll have all justifications for their inhuman acts at any moment. The print of the law shouldn't overrule its spirit in certain instances. A doctor shouldn't for example let a patient die because they haven't paid a fee, you save a life and do the rest after.
Wanjao probably has his own justifications for his actions but on human grounds, there's a lot to consider before pulling such an action. You can only feel for his clients who have to put up with such an attitude and his disregard to humanity to me is a greater concern. Tenant protection from rogue landlords should a priority to the authorities.
---
Kenya Insights allows guest blogging, if you want to be published on Kenya's most authoritative and accurate blog, have an expose, news TIPS, story angles, human interest stories, drop us an email on

[email protected]

or via Telegram
---