Prof.Sarfaraz Niazi, American Who Duped Uganda Of Having A Wonder Drug For Coronavirus And Disappeared When The Virus Came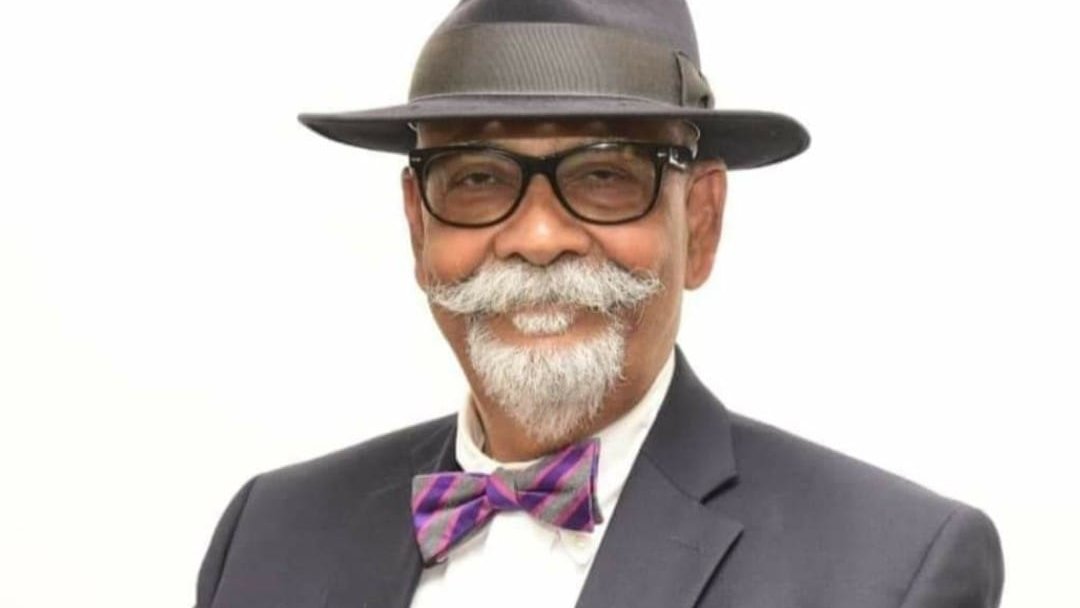 Uganast Rebecca Kadaga, the Speaker of Parliament had told legislators that Uganda would soon start manufacturing a wonder drug that instantly kills the coronavirus.
The drug, developed by an American inventor and biologist, Prof Safaraz K. Niazi  together with Ugandan biochemist, Mathias Magoola, was expected to get on the market within 14 days.
"Within a fortnight, the treatment will be right here, it will be available on the market here in Uganda. It is being made by a company called DEI International. Not that we should relax, but there is hope and the treatment will start here in Uganda, you can imagine. But in the meantime let us do the simple things of washing and not hugging." Kadaga said.
Prof Niazi was in the country and met President Museveni. A video of the meeting, shared by Kadaga on her facebook page has since gone viral.
During the meeting, attended by Kadaga, one of Niazi's associates tells Museveni that "it is only this product in the world that kills the virus including Sars."
The President then asked in case Coronavirus is contained would the chemical be able to fight other viruses, to which the associate stammers, 'Including bacteria.'
While everything seemed to be too good to be true, there's not so much of his digital footprints painting a picture of a suspicious character. However, there's scanty information about him.
According to Wikipedia, Sarfaraz Khan Niazi was born in Lucknow, India in 1949; he migrated to Karachi, Pakistan in 1962 and to the United States in 1970. He is an expert in biopharmaceutical manufacturing and has worked in academia and in industry, and as an entrepreneur. He has written books in the field of pharmaceutical sciences, biotechnology, consumer healthcare and poetry.
Niazi earned a Bachelor of Science degree in pharmacy from the University of Karachi in 1969. In 1970 he moved to the United States. He obtained his Master of Science degree in pharmaceutical sciences in 1971 from Washington State University in Pullman, WA, and then moved to Illinois. In 1974, he obtained his doctorate in pharmaceutical sciences from the University Of Illinois At Chicago.
I've told Parliament that a spray, which instantly kills the Corona virus, has been discovered & is to be co-produced in Uganda. It goes on the market next week. The American inventor, Prof. Safraz K. Niaz, was here at the weekend & donated the patent, free of charge to Uganda.

— Rebecca Kadaga (Official) (@RebeccaKadagaUG) March 16, 2020
Prof. Sarfaraz, an advisor to the US Congress & Govt, has teamed up with a Ugandan biochemist, Mathias Magoola, to produce the product at DEI Group, in Luzira, Kampala. It will be the first product that instantly kills the Corona virus.

— Rebecca Kadaga (Official) (@RebeccaKadagaUG) March 16, 2020
Here is evidence of the Prof's visit. pic.twitter.com/gob8FlmEtd

— Rebecca Kadaga (Official) (@RebeccaKadagaUG) March 16, 2020
The plenary is on. I've assured MPs that I don't deal with quacks — as is being alleged thru social media and leaders of Uganda Medical Association. I also take issue with the latter for resort to a press conference instead of a courtesy call & sharing their concerns. pic.twitter.com/0az8ePtR5B

— Rebecca Kadaga (Official) (@RebeccaKadagaUG) March 17, 2020
I've had laid on table 5 technical books written by Prof Sarfraz — who is being insulted. He was the brainchild behind 'Obama Care'. My interest is local capacity to produce our own drugs instead of endless importation. The local biochemist, Matthias Magoola, is not a quack. pic.twitter.com/DBGqyh97Rx

— Rebecca Kadaga (Official) (@RebeccaKadagaUG) March 17, 2020
While he managed to convince the president and the speaker of his wonder drug, not everyone was satisfied.
The Uganda Medical Association (UMA) rubbished  Prof. Sarfaraz K. Niazi, who ridiculously claimed that he had invented a vaccine for the coronavirus.
The UMA President Dr Richard Idro said that the SARS-COV-2 )9 which causes COVID19) is a new strain of coronavirus which was only discovered three months ago and to date, it has no single medicine that cure it.
Dr Idro went ahead to say that the scientist is a quack whose intention was to divert the population from known and effective preventive measures.
"We express particular displeasure about the quack cadre scientists who desire to misinform the leadership of our country. From what we understand, whatever was purported as a treatment, cure or vaccine is actually a disinfectant meant for external body use," Dr Idro said.
Dr Idro added that it was very unlikely that the same disinfectant had been approved by the United States of America where the said professor comes from.
"Why would the US give the patent of a potential cure to the country with no single case when it has several thousand cases?" he asked.
Its not known whether he made money out of it yet, what's clear is he sold an idea of a disinfectant as a wonder drug for the treatment of Covid19 and made the government believe him.
Uganda coronavirus cases continue to climb up with Museveni putting the country in a total lockdown in a measure to stop the virus spread which is now in the community.
While the speaker boasted that Uganda would be the first country to have the coronavirus wonder drug available courtesy of the professor, the charlatan has not been heard from since the confirmation of Covid19 in Uganda and neither his wonder drug seen.
---
Kenya Insights allows guest blogging, if you want to be published on Kenya's most authoritative and accurate blog, have an expose, news TIPS, story angles, human interest stories, drop us an email on

[email protected]

or via Telegram
---