DJ Slugface And Why Hip Hop Can Be The Uniting Face Of The East African Community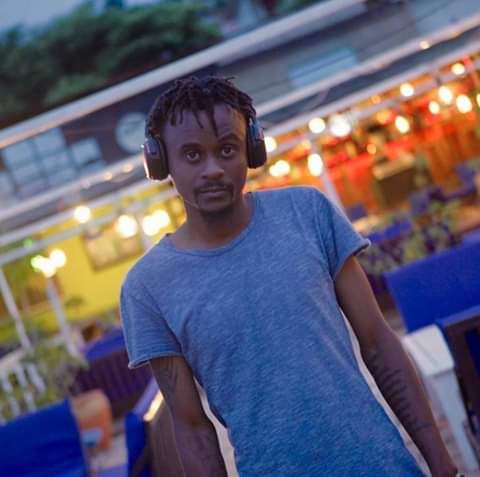 Hip Hop is now the undisputed global culture for love and entertainment.
Hip hop originated from humble streets of South Bronx in USA growing massively from the creative outlet of underrepresented black teenagers living in the late 1970s.
Hip Hop is considered by many a synonym for rap music. But it's not, the term Hip-Hop refers to a complex culture of four elements.
1. Deejaying popularly referred to as "turn tabling" in USA.
2. Rapping widely known as "MCing".
3. Rhyming and lastly,
4. Graffiti popularly known as graf painting.
According to the Philosopher Dr. Cornel West, Dance should be added as the 5th element of Hip Hop. He called it "postural semantics."
According to Forbes 100, Commercialized Hip Hop business grossed over $2.8 billion in sales in the United States alone.
Hip-hop success is not only in the United States, but also, its enjoys the majority influence globally.
Mos Def, one of the few all time influential Rap Hip hop artists once said that 'We are Hip Hop' In his 1999 Album dubbed 'Fear Not of Man.'
Mos Def's "Fear Not of Man" stated that, "Me, you, everybody – we are hip-hop," which directly implies that hip-hop music no longer represents solely the voice of the black community on the States.
Global analysis of the commercialization and globalization of the Hip Hop reveals that Mos Def's assessment is, without doubt, correct and the genre currently represents far more than the black community.
Now with that out and aside, one DJ from Uganda has taken the mantle and wants to use the platform he has to unite all Hip Hop arts in East Africa.
Muhiire Habyara Devis, popularly known as Dj Slugface, is a Ugandan born record Producer and TV personality who's using his platform to share and spread love to all East African people and mostly Hip hop community.
In an exclusive interview with this writer, Dj Slugface said that got exposed to music, rap hip hop, at a young age being born in 1990 when the genre was trending globally.
On why he wants to share border less love musically, Dj Slugface told us that he got inspired to always share love in whatever he'll be doing to or with others by his own Mother.
His mother was the choir Leader at Her place of worship where Devis was a drummer during worship sessions.
Fast forward to 2012, Devis moved to Ntinda, Uganda, where he embarked on his turn tabling and Music production career.
He played and hosted the first Hip-hop radio show on touchFM which got him recognition in the UgHiphop culture.
Dj Slugface efforts got him a spot in the first ever Hip Hop Awards dubbed 'UgHiphop Awards 2016/17'
DJ Slugface musical enthusiasm has also seen him perform at The E.A performing Arts Market that was held in 2016.
Dj Slugface is a co-founder of Onelevelmusiq, a recording label that has worked with Uganda's finest Hip Hop artists like Pryce teeba , Blacksimba,  H.A.B.O, Santana Karma and many more.
As a music producer, DJ Slugface has directly involved in the production of Massive Hip Hop hits.
Some of hits include;
Badsegu- Djslugface Ft Blacksimba
Bite- Djslugface Ft Blacksimba & Pryceteeba
Natasha's Eyes- Markmick Ft Scarface
Stamina-Aspika Ft Spoila & Djslugface
Davie, or as he'll prefere to be called, DJ Slagface is currently a strong advocate in the promotion of UgHiphop In Uganda at the same time using all that he has to be the face
Currently, DJ Slugface is working on his Own E.P produced under his own recording label. Name and release dates yet to be communicated.
DJ Slugface is Inspiring a positive change in young people through an exploration of the roots of hip hop culture.
At the same time playing every single hip hop music from across EAC sent or forwaded to him in what he called "love for the culture by the culture for love."
DJ Slugface efforts ensemble dynamic and energetic dancers too who use breakdancing and abundant audience participation to explore hip hop's cultural roots and explaining how underserved inner city youths changed the world and entertainment industry at large.
Well on my opinion,DJ Slugface is doing something good and sooner later it will be noticed if not embraced by East African Community.
Y'all might not be fans of music and be probably asking what's that got to do with EAC unity? Well, music and in this context, Hip Hop has to do with everything.
Music has been in our lives almost like forever. The first music introduced to our ears was lullaby songs.
At least every newborn baby was sung a lullaby, so much to an extent that I personally think many of us have been taking music for granted.
Come to think of it Music penetrates almost, well let's just say, every part of our lives. It's our Entertainment, our education, our relationship, our worship, keep them flowing…
Plato once said, "music gives soul to the universe, wings to the mind, flight to the imagination".
I mean, if politics has been dividing us just as much as it has made us enemies why can't we just play music and do what it's four principles State.
The Hip Hop's four principles are; Peace, Love, Unity, and most importantly Fun.
Music has been, is and will definitely always be shaping and reflecting the society with more positive change effects, even though, some will say more than politics.
Hip Hop promotes ideals like peace and solidarity through it's cultural set up of already prepared armies for battle.
Everyone should agree with me that Competitive battling is part of, almost every, important collective and personal moment.
Music is so powerful that not even Musicians themselves can explain the power that it has over our emotions. Well, for believers, isn't that God's divine gift?
Personally I think politics has been more diverse in a society that values clash unlike music that has been leaping across language boundaries and uniting people of totally different cultural backgrounds.
Professor Leon Botstein, former President of Bard College and music director and principal conductor of the American Symphony Orchestra once said the world can be more harmonious if everyone gives music chances and respects it deserves.
And I, Just as DJ slugface is, believe that we can all be a united community if we give music its due respect on its ability to unite us.
---
Kenya Insights allows guest blogging, if you want to be published on Kenya's most authoritative and accurate blog, have an expose, news TIPS, story angles, human interest stories, drop us an email on

[email protected]

or via Telegram
---