China Banking On President Suluhu For Fresh Start With Bagamoyo Port Project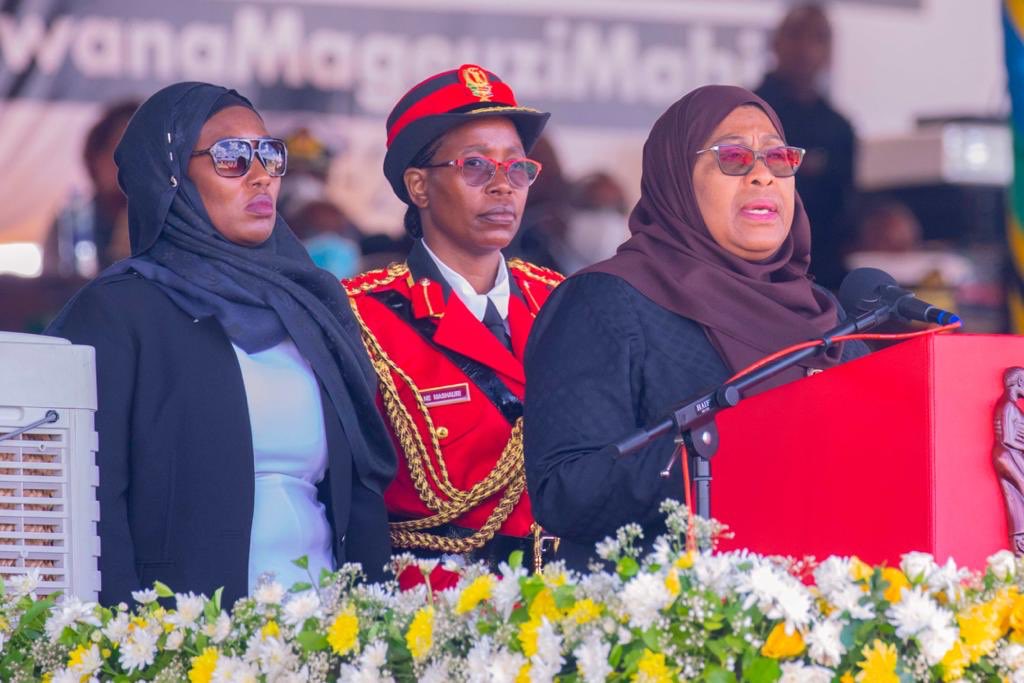 Having struggled to get the vast Sino-Tanzanian Bagamoyo project off the ground, Xi Jinping's diplomats see the change of administration in Dodoma as an opportunity to breathe life back into bilateral cooperation. The Chinese foreign minister Wang Yi will be trying to persuade Tanzanian president John Magufuli to resume construction works on the huge Bagamoyo deepwater port. Since he came to power, the project has been more or less constantly on hold.
In 2019, Tanzania suspended the construction of the $10-billion Bagamoyo port project. The project, which broke ground in 2015, was to be the largest gateway in East Africa and was a key component in China's $900-billion Belt and Road Initiative, an ambitious transnational infrastructure building program.
The late President John Magufuli accused the Chinese project backers of presenting "exploitative and awkward" terms in exchange for financing. Chinese financiers set "tough conditions that can only be accepted by mad people," Magufuli told local media.
"They told us once they build the port, there should be no other port to be built all the way from Tanga to Mtwara south," Magufuli told a delegation of business people at State House in Dar es Salaam on June 14 2019.
"They want us to give them a guarantee of 33 years and a lease of 99 years, and we should not question whoever comes to invest there once the port is operational. They want to take the land as their own but we have to compensate them for drilling construction of that port," he said.
Magufuli also argued the construction of Bagamoyo port, whose foundation stone was laid by his predecessor Jakaya Kikwete, would undermine the ongoing $522-million expansion of Dar es Salaam port that would enable it triple its current capacity when complete by the end of 2019.
In addition, Magufuli said the $50-million given out to compensate those displaced by the new port project "did not reach the beneficiaries in Bagamoyo but was diverted to benefit few individuals in Dar es Salaam."
Tanzania Ports Authority Director General Deusdedit Kakoko told a media briefing in mid-June the Chinese had also asked Tanzanian government to guarantee compensation for any loses during the project implementation and several tax waivers including lands tax, workers' compensation tax, skills development levy and customs duty and Value Added Tax.
"Tax calculations and audits were set to be undertaken in China and this would have been possible because they would be controlling all cargo, port and logistics," said Kakoko.
An initial project brief indicated the port was planned to occupy 800 hectare and set aside another 1,700 hectare for a Portside Industrial Zone, which would be developed under tripartite agreement of Government of Tanzania, China Merchants Holdings International from China and State Government Reserve Fund from Oman.
The new Bagamayo port would have handled nearly 20 times more cargo than the Dar es Salaam Port, with the first phase initially slated for completion in 2017.
China Merchants Holding International Co. Ltd of China was to provide the funding for the new port with an initial agreement signed in March 2013 during the visit of the Chinese President Xi Jinping as part of the $556-million infrastructure package deals. The agreement provided that at least $500 million of the package be set aside in 2013 to kick-start the project.
The government of Tanzania issued an ultimatum to the Chinese investor in the $10 billion Bagamoyo port project to either accept and work with its terms and conditions of the contract or leave.
The government rejected and revised five stringent demands made by the investor—Beijing-based China Merchants Holdings International—because they were not beneficial to the country.
The Chinese investor has now been offered a 33-year lease instead of the 99-year one asked for. Two, the investor has been informed that there will be no tax holiday and they will be subjected to all taxes designed by the Tanzania Revenue Authority.
Three, that there would be no special status and they would be required to pay the market rate for water and electricity like any other investor.
Four, they could not start and run any other business they deemed necessary within the port without government's approval and were open to scrutiny and regulation by relevant agencies in line with law like any other investor.
Five, they were informed that the government of Tanzania was free to develop other ports to be in direct competition with Bagamoyo.
Beijing now hopes that the new President will not play hardball like Magufuli did to their exploitative terms, having established himself as a revolutionary leader who didn't entertain especially the Chinese advances in bed, Magufuli is one of the few African leaders who didn't drown their countries into the deadly Chinese debt trap that has been the economical hit weapon being used. Kenya is currently suffocated with Chinese debt and there are credible fears that they might takeover Mombasa Port should Kenya fail to service their SGR loan in time.
Suluhu has the chance to play hard as Magufuli and China work with their terms or she can also get in the bouncing castle and jump with the schemers.
---
Kenya Insights allows guest blogging, if you want to be published on Kenya's most authoritative and accurate blog, have an expose, news TIPS, story angles, human interest stories, drop us an email on tips.kenyainsigh

[email protected]

or via Telegram
---