IMPORTANT Coronavirus Advice You Must Know And Pass To Your Friends And Family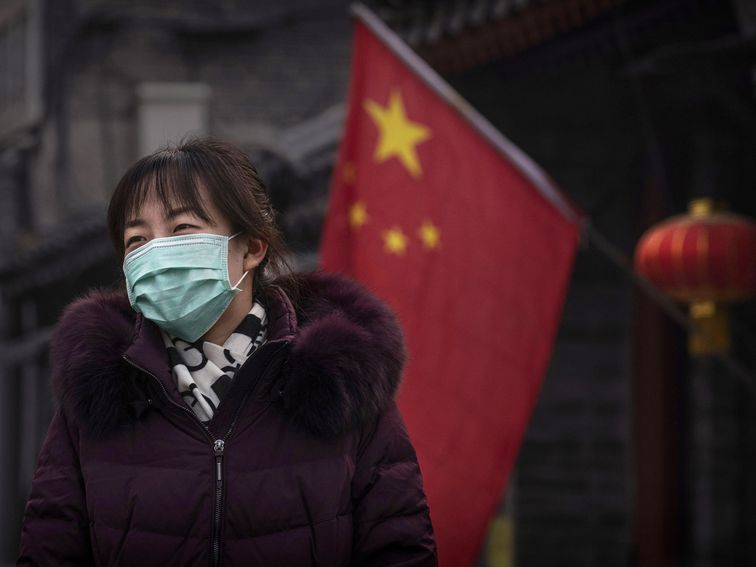 The deadly COVID-19 virus that is rapidly spreading across the globe Janine been confirmed in more than 20 countries, is at the brink of being an epidemic.
While countries like US, Russia amongst others are not taking anything into chances by blocking all flights from China which is the epicenter of the virus, Kenya is playing with the snake's tail.
It is emerging that despite China Southern Airlines having announced the suspension of their flights from China, they've been flying every day from Guangzhou which is the epicenter of Coronavirus to Nairobi.
This careless and selfish move has put Kenya at a high risk of importing the virus that China with all its technology and wealth has been overwhelmed with over 3000 deaths and close to 200,000 cases having been reported so far.
Kenya which is not only inferior in terms of technology, is ill equipped to contain the virus should it hit the ground, a big population will be wiped out. The government is not concerned with public safety and simply giving a facial job. Fact that they still allow flights from China with all the risks involved is a direct line.
Given the glaring problem, Kenyans are literally left on their own and must equip themselves with basics of the virus and how to protect themselves. (Info courtesy of medical expert).
Some coronavirus advice I've gleaned from folks who've worked in or studied other epidemics. Please take seriously and pass on to family and friends…
1. Many countries like UK are currently in containment phase. But likely at some point infection will start spreading via local transmission. At that point, top priority is to slow the spread, and what we do as individuals and communities will be critical.
2. Fortunately risk of serious illness is low, especially for children. But risk is higher for elderly and people with existing health conditions. Everything we can do to slow the spread will help protect people at higher risk, and less people overall will get infected.
3. There are practical things everyone can do to reduce the risk of getting infected. These need practice, so start doing them now. You may still get infected, but it is worth really trying to avoid infection, because the more we slow spread the better. Slow the spread, buy time.
4. Stop touching your face. Especially stop touching your eyes, nose or mouth. This is much much harder than it sounds, and takes practice. But if you start practising now, you will quickly get a lot better at it.
5. Wash your hands often. Wash with soap and water for 20 seconds, or rub hands with alcohol hand gel. Especially wash hands before eating or touching food.
6. If you or a friend or family member takes any prescription medication, make sure you have a good supply, e.g., at least 4 weeks worth.
7. Don't panic buy enough food to survive a zombie apocalypse. But do buy a few extra provisions. Do it a bit at a time, add a few extra things in when you normally go shopping. Have 2 weeks worth of provisions, including some chocolate or other treats. Don't forget about pets.
8. When local transmission does start, keep your distance from people, at least 2 metres. Especially people showing symptoms, but some people may carry the virus and transmit without symptoms, so generally keep some distance where you can. Stop shaking hands etc.
9. While a mask seems like a good idea, it can give a false sense of security. There isn't a lot of good evidence that shows a mask to reliably prevent infection when worn by the public. But they are useful to put on a sick person to reduce their spreading of the virus.
10. If you or a loved one becomes sick, follow the practices of the day. Call ahead before going to a Doctor, fever clinic or hospital and get advice on what to do. Think through now how to take care of sick family members while trying not to get infected.
11. Talk things through with friends and family. Be prepared that some people will be very willing to talk about it, others may be reluctant or frightened.
But general advice is that it's a good way to prepare emotionally for life not as usual.
12. Unfortunately it doesn't look like this will be over quickly. The new coronavirus may be with us into next year. It might even become a seasonal infection, returning each winter. This is probably going to be a marathon, not a sprint.
13. If you end up stuck at home for a couple of weeks, don't forget about skype/facetime/google hangouts/etc., a great way to catch up, check in and hang out with friends and family.
14. If you manage a business or organisation, cross-train key staff at work so one person's absence won't derail our organisation's ability to function.
---
Kenya Insights allows guest blogging, if you want to be published on Kenya's most authoritative and accurate blog, have an expose, news, story angles, human interest stories, drop us an email on tips.kenyainsights@gmail.com or via Telegram
---