How PS Museiya Robbed Human Wildlife Conflict Victims Sh30 Million In Sham Travel Claims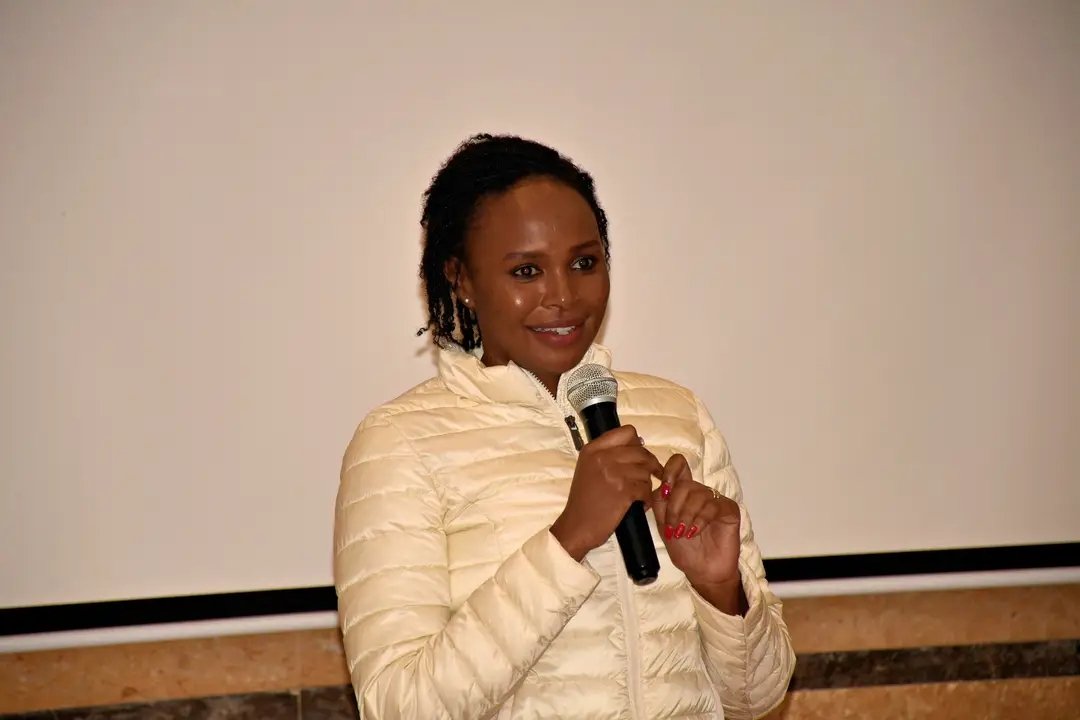 Damning details have emerged of how Wildlife Principal Secretary Sylvia Museiya Kihoro brazenly pocketed close to Sh30 million from the State Department for Wildlife through fictitious travel reimbursements in less than a year after assuming office.
Documents in our possession have revealed a trail of merciless looting from victims of Human Wildlife Conflict as well as taxpayers through imprests for falsified foreign trips.
Having perused a treasure trove of documents, we have established that PS Museiya implemented a well laid out scheme to rob Kenyans of their taxes without batting an eyelid.
On July 1, 2023, the PS released Sh908 million out of the Sh1 billion allocated for Human Wildlife Conflict Funds to compensate victims of human wildlife conflict across the country.
It is now emerging that the fund's remaining Sh92 million was claimed by the PS for her numerous undated foreign trips and unexplained expenses backed by falsified documents.
Documents in our possession reveals the following glaring and daring details of the astronomical amounts PS Sylvia Museiya claimed using Human Wildlife Conflict funds;
•
The PS claims to have traveled to Bonn, Germany on February 26 – March 6, 2023. For the said trip, she claimed per diem totaling Sh1,191,241.50, taxi recompence of Sh813,241.55 (EUR5,180) and personal expenditure of Sh699,300.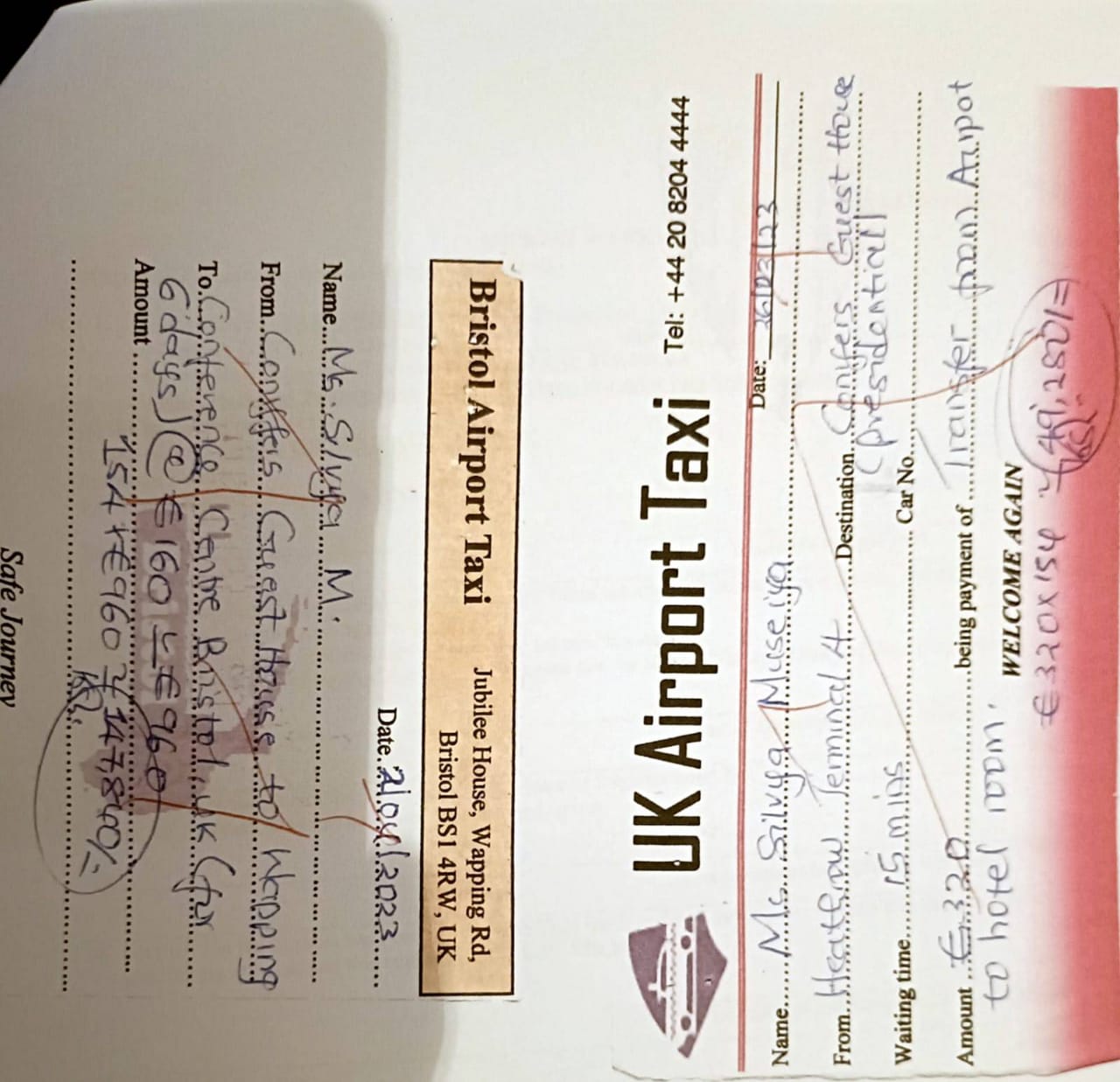 •
She claimed a per diem of Sh1,927,650 for a supposed five-day trip to India to attend the launch of International Big Cats Alliance on April 7-12, 2023 despite her travel documents showing that she entered India on April 9 and exited on April 11, 2023. This means she only spent one night in India!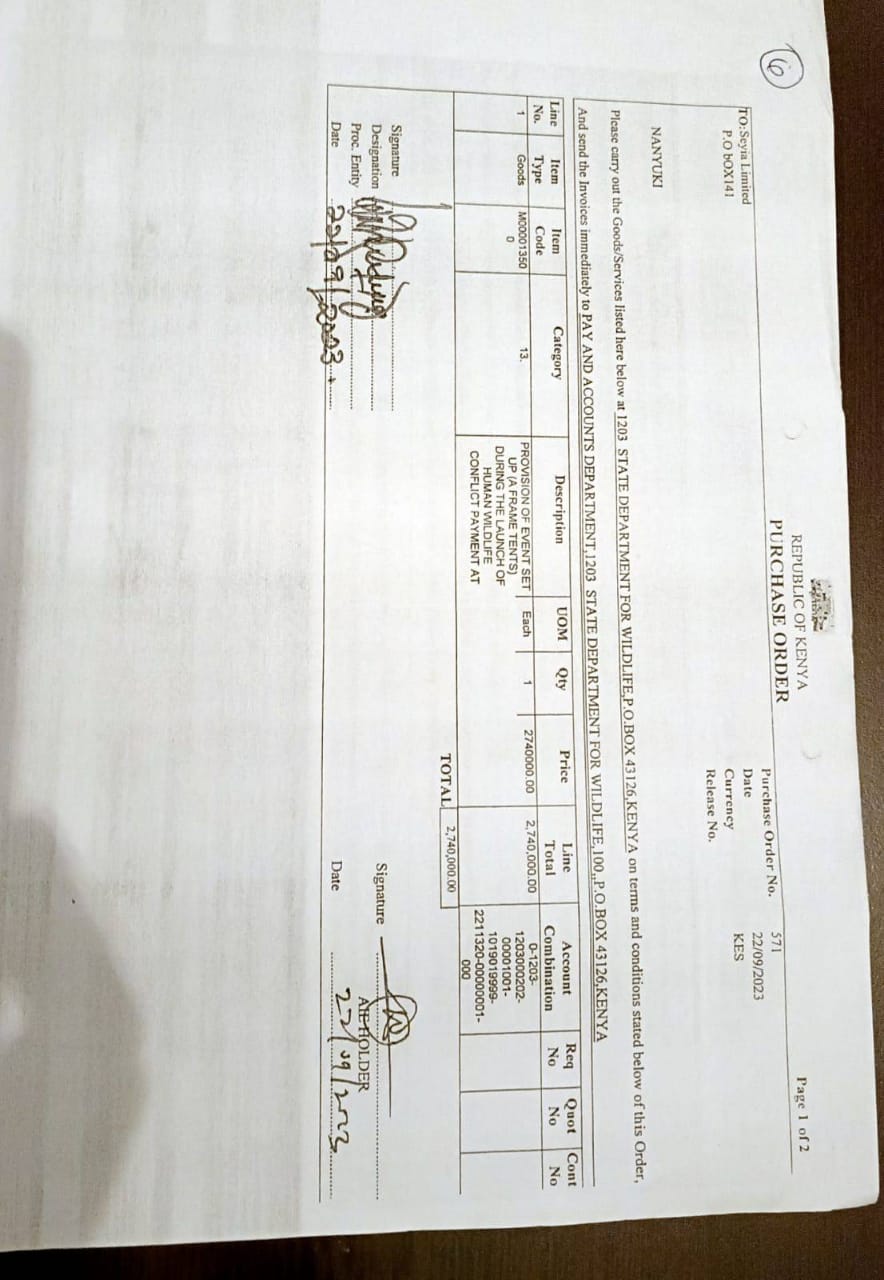 •
Museiya claimed per diem of Sh2,111,544.25 for a supposed 7-day trip to Oxford, UK on March 26 – April 2, 2023 and claimed a further Sh197,120 as taxi reimbursement. However, documents in our possession show that the PS left Nairobi for the UK but never attended the International Conference on Human Wildlife Conflict and Coexistence held on March 26 – April 1, 2023.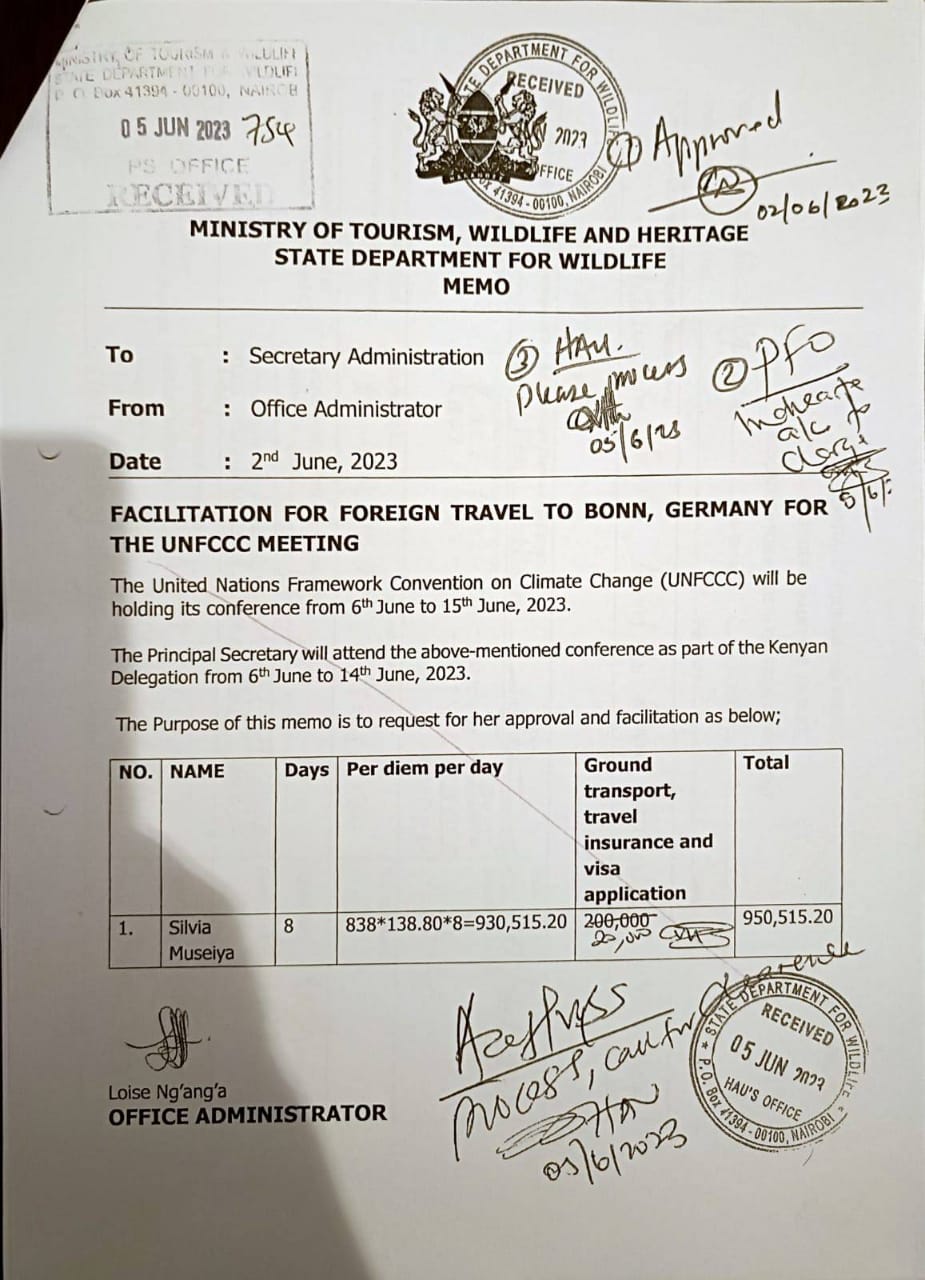 •
The PS a month later claimed a der diem payment of Sh950,515.20 from the State Department for Wildlife ostensibly for a trip to Bonn, Germany to attend the United Nations Framework Convention on Climate Change (UNFCC) on June 6 – 15, 2023. This is despite her visa showing she entered Germany via Frankfurt Airport on June 8, 2023 and left on June 11, 2023, meaning she was in Germany for only two nights.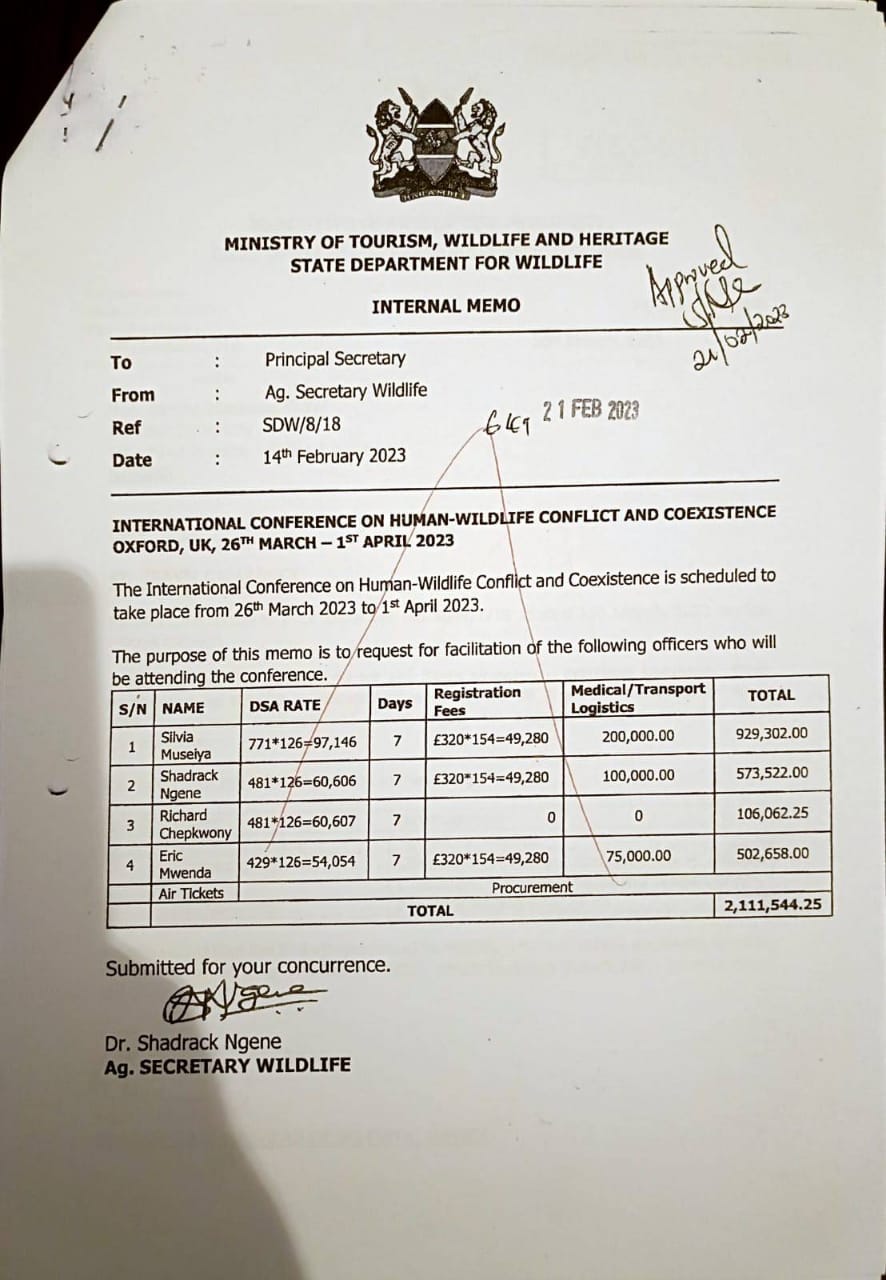 •
Reimbursements made for May, 2023 are even more shocking and total Sh1,191,241.50 in per diem and Sh175,000 in taxi claims despite all supporting documents she provided being dated March, 2023, meaning she either made no such trips or she received double payments.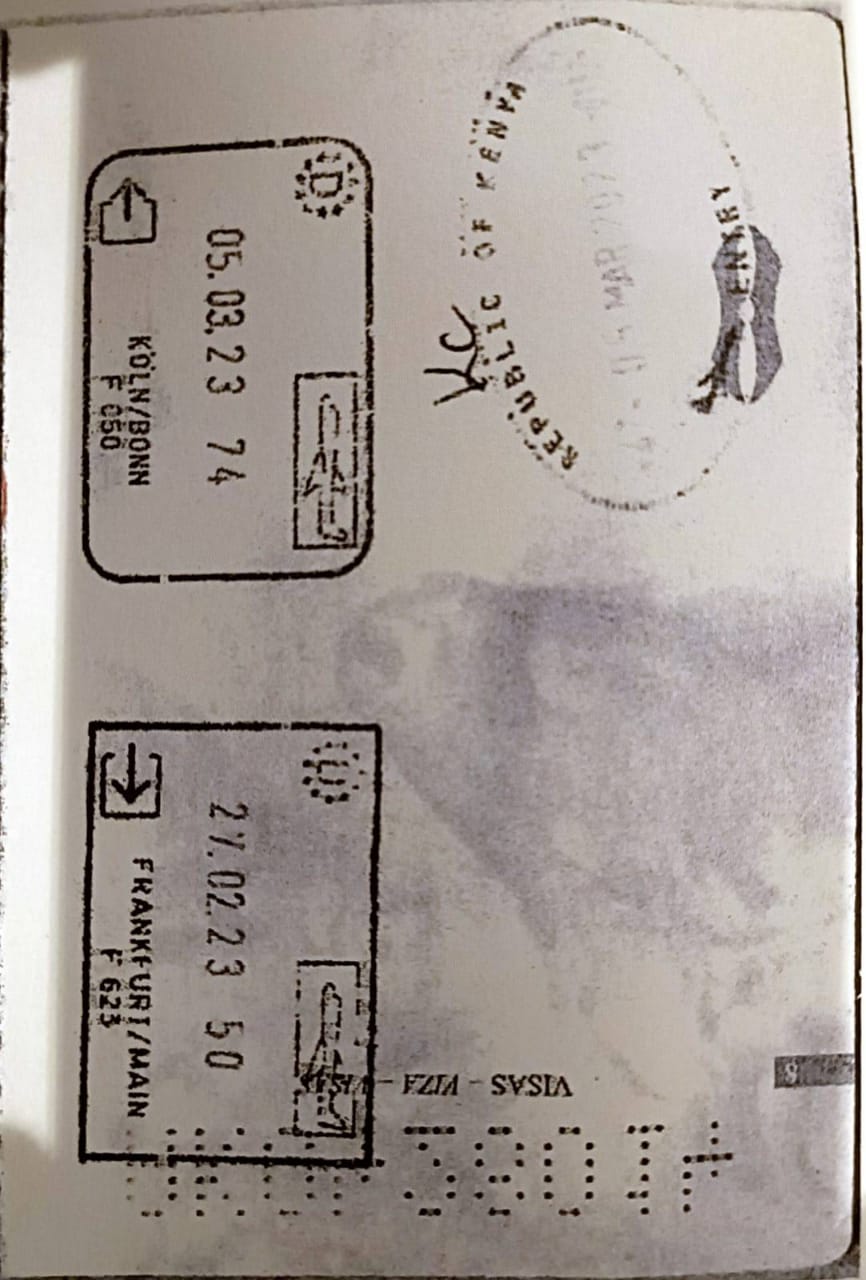 All the claims by the Wildlife PS in the five instances above total a whopping Sh5,962,960.40 withdrawn from the Human Wildlife Conflict Funds, yet she was officially invited to only one of the five foreign events.
MORE CORRUPT DEEDS
The greed perpetrated by the PS in the Wildlife Department since she assumed office in November 2022 has continued unabated, according to documents in our possession;
•
On September 22, 2023, Museiya issued a Purchase Order (PO) to Seyia Limited, a company she has interests in, to supply tents during the official launch of the said Human Wildlife Conflict Funds payment and paid the company Sh2,740,000, in a clear case of conflict of interest.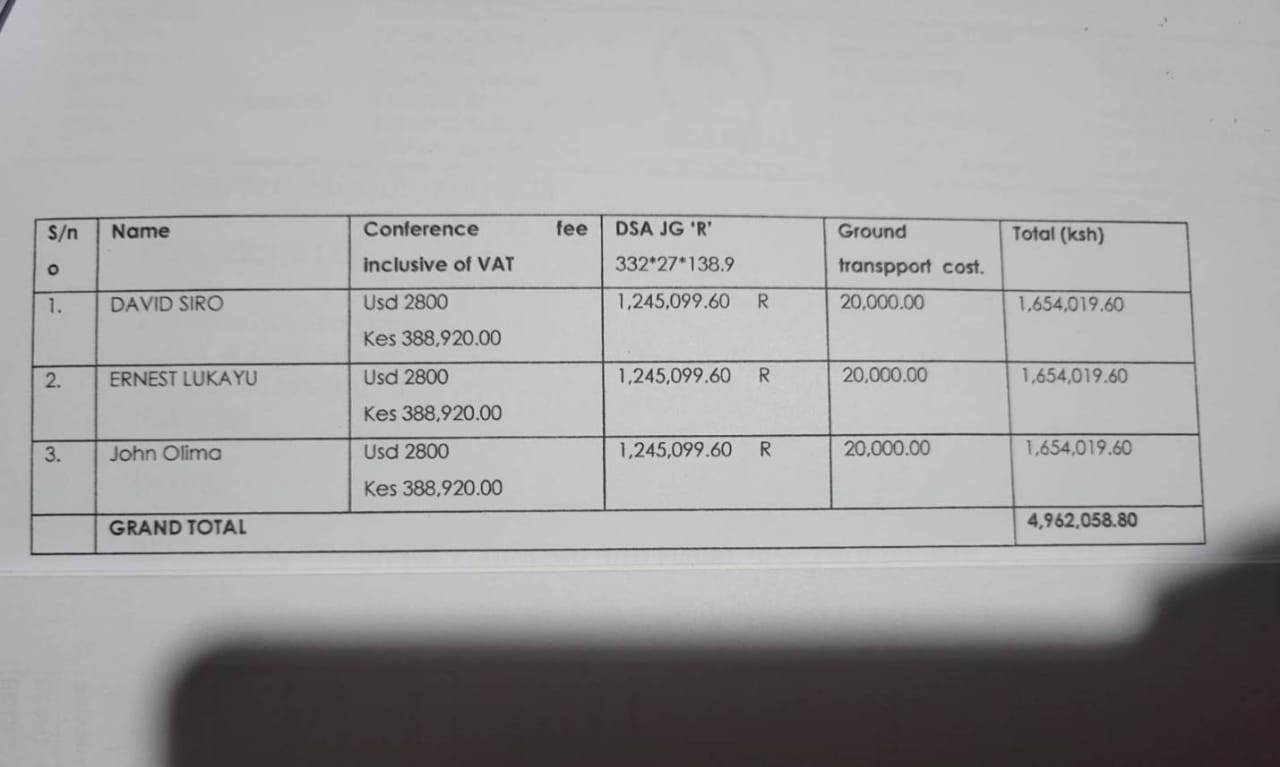 •
Documents also show that she directed officers from her finance and account's department to withdraw a whopping Sh4,962,058.80 supposedly for a training event in Tanzania. No documentation was availed to show that such a training was ever held.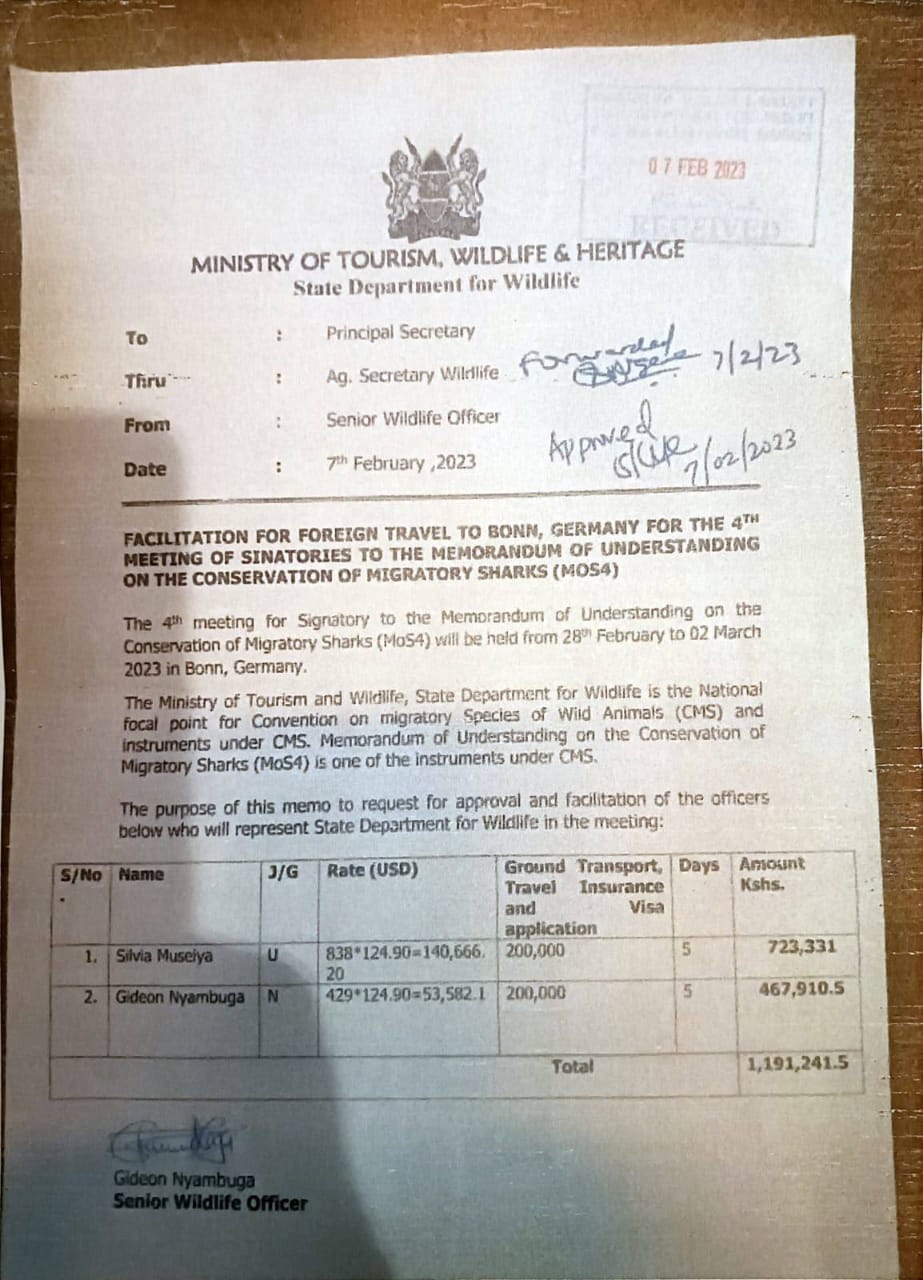 •
The PS, without blinking, later claimed to have furnished the office of Chief Administrative Secretary (CAS) in her department with furniture worth Sh9,500,631, but upon inspection, the said furniture were found to be worth only Sh4,328,800.
•
The PS further alleged to have spent Sh10,638,400 on fuel to attend to official functions and claimed a reimbursement of the same amount from the HWC Fuel compensation Fund.
•
Documents also show that PS Museiya is operating an Off-Budgetary Account at Equity Bank that has a total of Sh16,300,000, monies that were supposed to be returned to Treasury at the close of the last financial year, with herself and the Chief Finance Officer (CFO) as the only signatories. This not only goes against the National Treasury system but is also in violation of the Public Finance Management Act 2012.
PS Museiya, who enjoys impunity due to her perceived closeness to the powers that be in the Kenya Kwanza administration, has been getting away with wanton corruption and looting of the public coffers in the Wildlife Department and her juniors in the department and ministry have been heard asking who will come to rescue them from their greedy boss.
The biggest question is: What will happen to the poor victims of human wildlife conflict who were meant to be compensated by the government using the Sh1 billion set aside in 2023, part of which the PS has been squandering with reckless abandon.
The other pertinent question is: Will President William Ruto take urgent action to stop this massive theft of taxpayers monies as the rest of Kenyans are forced to tighten their belts due to the harsh economic times?
---
Kenya Insights allows guest blogging, if you want to be published on Kenya's most authoritative and accurate blog, have an expose, news TIPS, story angles, human interest stories, drop us an email on

[email protected]

or via Telegram
---