Tilman Stasch; The Butcher Of Bavaria, Meet The Plastic Surgeon Practicing In Kenya Without License, Questionable Credentials & Botched Procedures.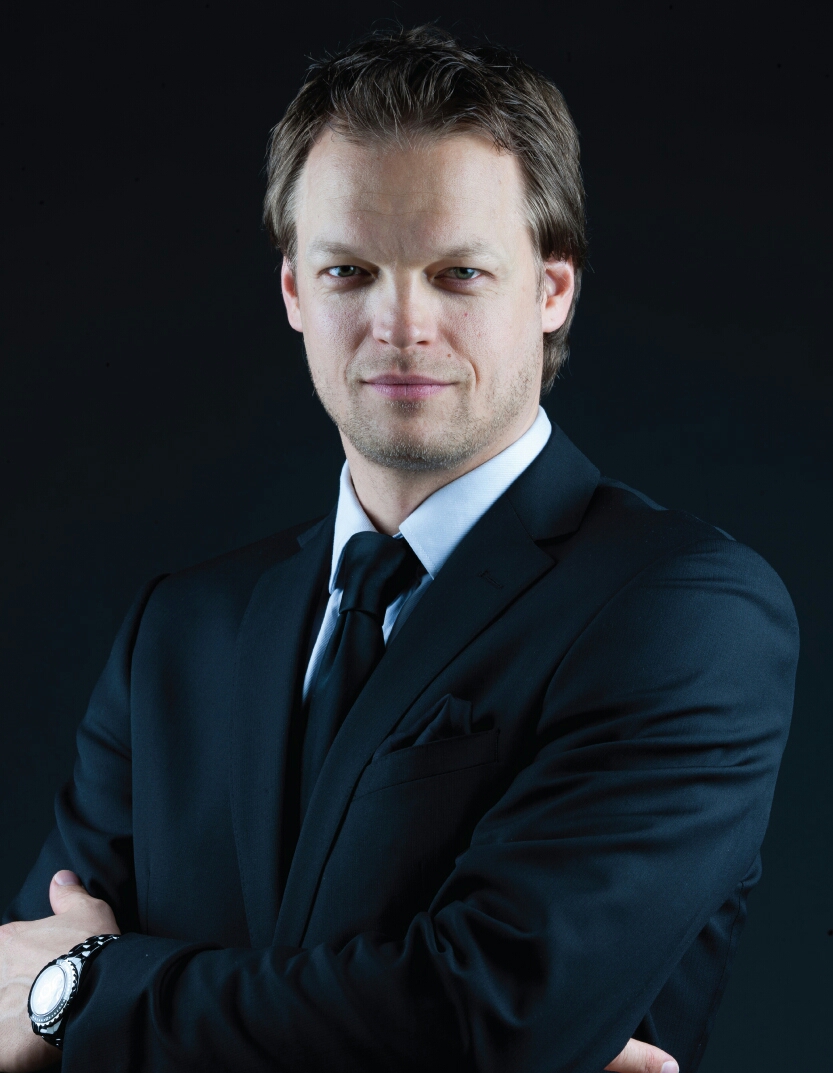 Plastic, cosmetic surgery has become more popular in Kenya for the wealthy as people get more conscious with their looks. This used to be a preserve for celebrities but not anymore. Popular socialites as Vera Sidika and Huddah both have admitted having undergone several procedures, Vera underwent skin bleaching which she conveniently called skin lightening, Huddah had a boon job to increase sizes of-of her glands and lately, rumors have it that Anerlisa Muigai of Keroche empire took to the knife to cut off her extra weight.
With the demand for cosmetic surgery shooting up, so has been the influx and migration of quacks into the country. Many Kenyans have been traveling to foreign countries like South Africa, Dubai, India, the USA for these procedures which in total is very expensive. In an example of Huddah, got a boob job at a Beverly Hills clinic which had cost her about Sh.1,000,000 yet in Kenya for the same procedure she'd have spent half the amount.
Kenya trains Plastic, Reconstructive and Aesthetic Surgeons as well with the market opening up. Back to our story, many foreign doctors with questionable credentials have invaded the Kenyan market taking advantage of the white man superiority complex and Africans naivety on easily trusting men of color as competent.
A case of quack doctors is 'Dr.' Tilman Stasch a German citizen who earned a nickname 'Butcher of Bavarian' from the many botched procedures he had performed when he moved to Kenya a few years back. Tillman was treating the whites from Nakuru and Naivasha area who trusted him because of his white skin but he botched them.
Like many of his type and any other doctors websites, Tillman beams impeccable character and a world-class plastic surgeon. He describes himself as a qualified Plastic, Reconstructive, Hand and Aesthetic Surgeon with over 15 years of international experience. That he completed his medical degree at the University of Cape Town Medical School (MBChB) where he achieved the highest honors for his MD thesis (summa cum laude). Portfolio reads that he qualified as a surgeon at the prestigious Royal College of Surgeons of Edinburgh (MRCS Ed.) and specialized further as a Plastic Surgeon in Germany (Facharzt).
(Aga Khan recently fired 300 local workers without notice. According to sources, the move is an order by the organization's Chief Executive Officer Mr. Shawn Bolouki in an effort to replace workers with outsourced services.)
Continues…
And also holds a specialist certificate in medical laser treatments and hand surgery. 'Dr.' Stasch is a Fellow of the European Board of Plastic Reconstructive Surgeons (EBOPRAS) and regularly gets invited as faculty to present his aesthetic clinical work and research work on stem cell therapy at national and international meetings, most recently as a keynote speaker at International Congresses in Miami, Berlin, Singapore, Oslo and Nairobi (all in 2017).
'Dr.' Stasch now works as a Specialist Plastic, Reconstructive, Hand and Aesthetic Surgeon in Nairobi, Kenya with a special interest in skin cancers, facial and skin rejuvenation, body contouring (tummy tuck and Kenyan butt lift) and breast surgery.
He developed a passion for Africa when his family moved to Namibia in 1993 where he completed his formal schooling in Windhoek before attending UCT in South Africa for his medical studies. He started working in Kenya in 2013, to advise and treat matters concerning Plastic and Aesthetic surgery and Skin Cancer Screening (Mole Mapping). As an external examiner for the University of Nairobi, he is actively involved in the support of the Plastic Surgery Masters Program by the Kenyan Society of Plastic Surgeons (KSPRAS), of which he is a member.
Now, if you navigated to his website, you'll be welcomed with such enticing information and a profile to kill for as above, convincing don't you agree? Now to get down to the matter, Kenya Insights has established that Tillman's Clinic in Nairobi was closed last year by the medical board after establishing it was running illegally even without a license.
How could all this have happened?
Unless you're new in Kenya, corruption is the clear language in most institutions, Tillman mastered that well and had his pocket do much of the talking for his clinic to be up and running without required authentication. Like many of his type, Tilman has maintained a professional footprint more so online where potential clients land first during their research. You'll easily be swayed with the face value. But you wouldn't expect less from someone married to a PR guru.
'Dr.' Stasch had moved into the country to attend a medical conference and that's how he got attached and moved into the country. Being a calculating man, he quickly married Alison Ngibuini, CEO of Al Is On Production famed for series like Shuga, Siri, Mali amongst others. Being a widow with a child, it was a blessing for both and they tied the knot. This is a familiar script borrowed from South Africa where failed doctors would rush into the country, marry locals for citizenship, in Kenya, this too is taking shape. She has trained him well how to survive in this jungle. Even Michael Joseph is settled in the country under similar relationship.
With a well-connected wife and his own devious mind, Tillman joined the power circles in the country by being friends through private clubs with who's and who's in the land. In fact, we learn he has his own book club with most distinguished members of society, to name one, PLO Lumumba who has been in the forefront together with other friends in asserting the pressure on medical board to issue him with a license despite failing the tests. When you want power, surround yourself with the powerful and that's the card the German played.
Valentist Clinic is one of the plastic surgery clinics that will pop on your search engines when you browse through cosmetic clinics in Nairobi. Valentist is Tillman's Clinic that was closed by the board for running illegally putting at risk the lives of many clients that went through.
Our investigations goes back to a former employee at the Valentist clinic who blew the whistle not only to our writer but the board earlier leading to its closure. A matter is in court too by the plastic surgeons society to block the medical board from issuing Tilman with a licence as they deem him unfit, dangerous to the unsuspecting general public and a reputational hazard to the surgeons society.
Without a doubt, Tillman has performed several procedures in the country but that doesn't make him any better than other quacks like Mugo Wairimu who ran a full clinic without certification. Tillman in the recent times, has been having rough times with the Kenya Medical Practitioners and Dentist Board and also the Kenya Society for Plastic, Reconstructive Surgery solely on his credentials that now puts the reputation of Kenya's plastic surgeons in line.
Tillman has been practicing without a working permit contrary to immigration regulations and this is because he has failed several times to satisfy the board. According to our sources, Tillman has failed to meet the KMPDB threshold, failing certification exams but pressure has been piling on the board from powerful forces who mainly are friends of Tillman to award him the license. His credentials has been a matter of discussions though in low tones, his colleagues in the fraternity most of whom the writer interacted with in this follow up, knows he's of questionable credentials but opt to shut for fear of victimization and generally keeping off trouble. He's a connected man that rubbing shoulders with him would earn you a quick summon wherever.
With the many questions standing, Tillman currently works at Columbia Healthcare at Park Place in Parklands, Nairobi and is also a consultant at Aga Khan for the in and outpatient services as a plastic surgeon. This brings to question the safety of patients having to go through a surgeon with questionable credentials. Despite coming from Germany, Stasch's credentials doesn't allow him to practice in his own country as he's considered unqualified now you wonder why he should be allowed to practice here.
It really wouldn't come as a surprise if eventually, the medical board would succumb to the pressure from the powerful Tillman's circle and money exchanging hands within the board but that wouldn't mean he suddenly becomes the best of the world, the suitability questions will still remain and the standards of treatment in the hospitals employing him and his own will remain highly questioned. Patients safety should be a priority for the medical board and hospitals management.
In 2007, another case of a botched process by a foreign surgeon was registered with Dr. Cresceno D'Onofrio, an Italian plastic surgeon with a license to operate in Kenya, Mrs. Gee paid Sh240,000 and went to have the operation on August 3, 2007, at the Karen Hospital in Nairobi.
Two weeks after the operation in August 2007. Gee fell ill and, because D'Onofrio was away, her husband decided to rush her to Nairobi Hospital. There Nadira was seen by another plastic surgeon, Dr. Stanley Khainga.
"After an examination, Khainga said he thought the discolored area was 'wet gangrene' (the most dangerous type of dead body tissue) and surgery should be performed at once," Gee noted in his letter to Karen Hospital.
"Later in the day, after a long operation, I was told by both Khainga and the anesthetist that on opening the wound, three-quarters of a litre of old blood had flooded out. A palm-sized slab of flesh had been removed from Nadira's belly area around her navel as the flesh was also suspected gangrenous. She almost lost her navel due to the loss of flesh," he said.
Mrs. Gee went on to spend another nine days at the hospital. The cost came to Sh785,000, about three times the cost of the initial operation. With travel and accommodation costs for the couple, which resides in Tanzania, the Gees spent about Sh940,000 to deal with the complications from the 'tummy tuck'.
Two months after the operation, in October 2007, the Gees filed a complaint with Karen Hospital about the conduct of Dr. D'Onofrio.
There had been several meetings and communications between the Gees, Karen Hospital, D'Onofrio and Madison Insurance, the hospital's insurer. But very little progress was made to resolve the matter.
This prompted the Gees to file a case with the Medical Practitioners and Dentists Board, according to letters of correspondence. Ordinarily, the Board would have taken up the case to see if the hospital and the doctor had a case to answer on professional negligence. However, in unclear circumstances, the board did not seem to take up action.
In the recent past, we've seen most private hospitals laying off locals for expatriates most of whom come with poor academic levels but are darlings to the management given poor pay. If nothing is done, we're staring at an ugly probability of private hospitals being taken over by quack foreign doctors as our own local doctors are left hanging dry with their vast experience.
Advisable that before you seek treatment and in this case cosmetic and plastic surgery, that you do thorough research both online and off to understand better the doctor you're dealing with without ending up a botched case by the many quacks masquerading as experts in this town. Safety first. As for 'Dr' Tillman Stasch, make this article your first preference then ask around from friends and your circles about him and other surgeons. We have many great plastic surgeons in Kenya, don't allow yourself to be an experiment and end up as a statistic and a case study of botched cosmetic procedures.
---
Kenya Insights allows guest blogging, if you want to be published on Kenya's most authoritative and accurate blog, have an expose, news TIPS, story angles, human interest stories, drop us an email on

[email protected]

or via Telegram
---