The Modern Luo Lady: Is It Just A Stereotype Or There's Truth In It?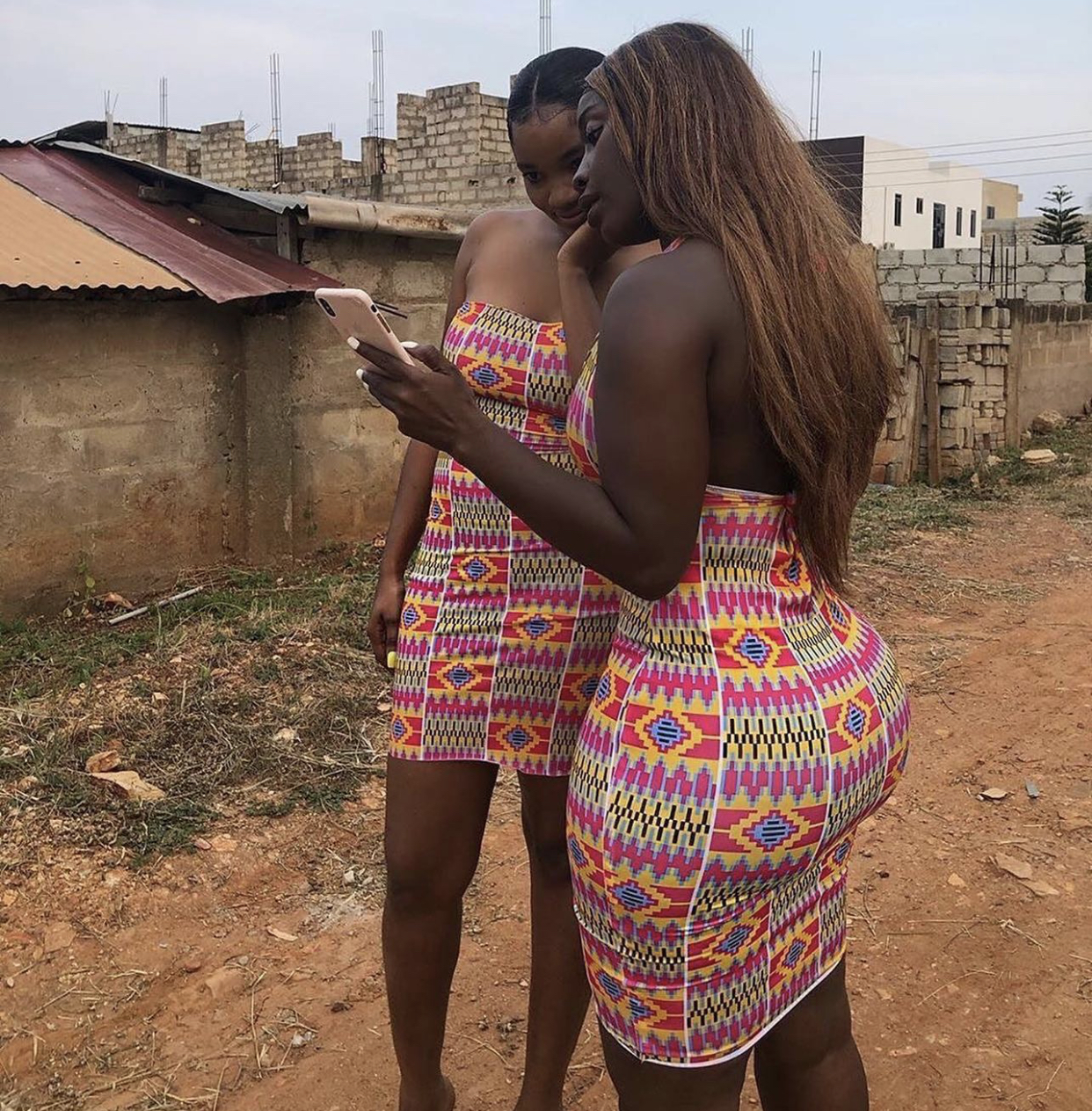 Kanyako osomo
Gima ber ahinya
Anyango Aluori
Nyankindu…
…Edalau Anyango Nyadundo
Rieñy owada
Katichung Maseno….'
So go the golden piece by George Ramogi and the Kilo Band. Then Ochieng Nelly did Sabina ya Nelly of the light legged girl who got confused with the city lights. Migori capped it app with Paula Aoko whose parents only out to make money and wealth yet Paula their daughter was not able to stick to marriage life.
But in recent times, many young Luo men have taken to crossing boundaries and marrying and getting married yonder, a thing, that has not sat many potential Luo girls thus creating lots of accusations and counter accusation. So when it was recently reported that yet another Popular Luo lad separated from his wife, not a luo, he instead went to Jinja passing all girls in Nyanza. The Luo ladies got piqued to say the least.
Perhaps the feeling was best captured by my friend Wendy Walking, who sneeringly quipped,
'Kata idhi mana Rwanda..ma idog Uganda ..chuny puodho en mana puoth nyar luo… puodho ma nwang ma mokore… modong go to otimo pi lilo'( get a translator).
While the jury is still out there, we came across some of the reasons ,those who propel this notions of the Modern Luo lady not being marriageable relying on. Be the judge.
Modern luo lady unlike her predecessor they say.
1. A feminist activist in in her own marriage. That the moment you marry her, she becomes the female Okiya Omtata. That everyday is court case, solved either in the sitting room (Lower court) at in-laws ( Court of appeal)/and turning the bedroom into the supreme court and not the place of sleep and love. And to add salt to the wound the modern Luo lady is a person often on the war path like the Taliban
'Kelele kila siku
Ndani ya nyumba yetu mamaa'
2. Maria Carey of Nyanza: this claim says that the modern Luo lady is so lady she would send a child to get her a spoon which is just arm length away from her. That once she puts her behind down she will not stand from there, just orderng the children around, a thing that doesnt sit well with most of their mothers in- law:
'Ayi Nya Chula umekaa tu kazi ni kutuma mtoto kila saa, hata mguu wake utakata,' one such frustrated mother in-law was reported to have told her sins wife.
3. Promiscuous with no known limit. That a modern Luo lady will sleep around with your friends, neighbours, friends friends including her best friends husband up to, your male relatives up to the fourth generation. This claim is attributed from Gor Mahia female fans the kind with some abusive prints on their Gor Mahia T-Shirts. And while at it, they even have no shame of talking selfies in the corridors of those lodgings they go to and posting them as if they are in Bahamas beaches.
4. Ohangla and Disco Matanga is part of their Genealogical relatedness. It is said that the modern Luo lady walks with Ohangla time table and CD in her handbag and that she would even lie to her husband she has gone to visit jet parents Kumbe she is just Somewhere in Sori dancing way to Ohanga beats.
5. Drinks like fish with no economic mind. It is claimed that where Wambui and Atwech Nyargi Wegi are friend frequenting same joints with their boyfriends, in a year's time Wambui would have a Boutique in town while Atwech will either have a pot belly or a child whom she has given some funny names you would think it is chemistry lesson and whom she would leave with her aging mother to take care of as she continue parting way. Still is said that the Modern Luo lady smokes old Lolwe Steamship.
6. A girlfriend in Marriage. That the modern Luo girl behaves the same inside out. She likes good things, traveling, slaying, posting photos and captioning them,
'Kusumu here I come'
And that she would want the husband to buy same furniture like the ones in some steamy strip clubs in Westlands.
7. Zero Culinary Skills. That the modern Luo lady only knows how to wiggle her waist to Ohangla beats buy has zilch knowledge on proper cooking, and that some of the photos you see them posting on 'Lets Cook' page are lifted from other internet sights. That she would to feed her husband to Tusky ready made junkies.
8. Money, money, money but no effort to sweat for it. Many young Luos say they cannot keep up with the demands of their female kind. That the modern Luo girl is just too expensive with zero returns but kichwa ngumu, kwanza who has gone as far ad Nairobi Aviation College. They say if you go to the internet many Luo ladies are out their hunting for wazungu from former Yugoslavia, people who are still duped by the fake Kenya 'Hakuna Matata' cliche. They say the Modern Luo lady does want her nails get spoiled washing the utensils.
The above many not contain all the claims and should not be taken to mean the views of the writer towards the modern Luo lady, but a discourse worth taking part in to help the future generations of the Luo community build stable homes, like we were taught by our parents and grandparents.
If they true how can we then help steer our girls on the right path, if not how can we disabuse this notion and bring the two side together, without name calling?
I remain
@CaneCutter
---
Kenya Insights allows guest blogging, if you want to be published on Kenya's most authoritative and accurate blog, have an expose, news, story angles, human interest stories, drop us an email on tips.kenyainsights@gmail.com or via Telegram
---