The Corrupt Faces At Capital Markets Authority (CMA) Office And How Chris Diaz's Freedom Was Engineered Through Backdoor.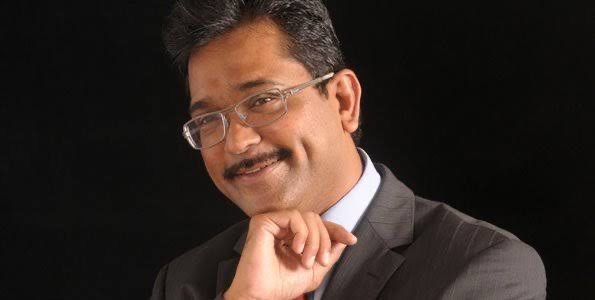 The Genesis
In early 2012, a whistleblower raised a red flag about possible money-laundering and tax evasion through an email to the Kenya Anti-Corruption Commission (KACC), The Treasury and the CBK among other government agencies. Richard Cheres of CBK shared this information with James Kaburu, the then Chief Financial Officer (FCO) at Imperial Bank and demanded for more details on the bank's top 50 largest borrowers. However, Kaburu in his response to Cheres denied any money-laundering or tax evasion being perpetuated at the bank.
Former and late Imperial Bank Managing director Abdulmalek Janmohamed who passed away barely a month before the bank went under recievership in 2015, he was the Chief Engineer of money laundry. Under his payroll was former CBK Governor Njuguna Ndungu and several other CBK officials who were crucial in the blockchain process.
In 13 years until his death, Abdulmalek Janmohamed  had squandered ksh 34billion.
Forensic Investigations, Court cases, customers demonstrations, the bank's liquidation, all have taken spotlight in previous years since the downfall of the bank. Back and forth court cases, judgments and appeals have been the order of the day for the suspects involved.
And in the recent wake up of CMA to investigate the former Imperial bank board directors after greenlight from Supreme court – one person unravels as person of interest after securing his freedom off involvement in the hullabaloo and Kenya insights decided to take keen interest and here are the findings:
To many people, Chris Diaz cuts the image of a successful businessman, sales and marketing guru, environment conservationist and corporate dealmaker. He is a former KQ Sales and Marketing director, former independent and non-executive board member of collapsed Imperial Bank, member of the Brand Kenya Board and now Bidco sales and marketing director. He was awarded the Head of State Commendation (HSC) and was honoured by the Marketing Society of Kenya (MSK) with the Warriors and Fellows Award 2009, for successful marketing and supporting growth of world-class brands.
He sits on the board of Bidco as a non-Executive board member and the same time re-appointed Sales and Marketing Director after quitting KQ in 2017.
He is a personal and close friend to known Tax evasion lord Vimal shah, CEO of Bidco. Vimal Shah has managed to influence policy in favour of private sector industrialists much to the delight of the Asian community in Kenya which, unsurprisingly, dominate manufacturing and retail sectors in the country.
Vimal Shah has had the eyes and ears of presidents – from Daniel Moi and Mwai Kibaki and now, Uhuru Kenyatta, to Yoweri Museveni of Uganda, where the company has set up a manufacturing plant. Talking about corporate Kenya and missing Vimal shah could be an offense.
With all the Success that have come along for Bidco and the Shah family – Sales and Marketing has played the biggest role in its success and the man behind the wheel is none other than Christopher Diaz.
With the influence and power as the 34th richest family – Shah in Africa, Vimal Shah couldn't allow crucification of his dear friend Chris and had to find means to pocket several money thirsty board members of CMA including Thomas Kibua and John Birech all together with now retired Chairman James Ndegwa.
The tenure of billionaire businessman James Ndegwa at the Capital Markets Authority (CMA) came to an end recently this year 2021, 13th April bringing to a close his six-year term that was marked with conflict of interest accusations.
Mr Ndegwa, who was first appointed to head the board in April 2015 and reappointed on March 28, 2018, announced his exit at the regulator at a closed virtual CMA forum on Tuesday,13th. At the time of his exit, he was facing a court case by activist Okiya Omtatah challenging his reappointment on allegations of conflict of interest.
Mr Ndegwa, son of former Central Bank of Kenya governor Phillip Ndegwa, and his brother Andrew Ndegwa have built a multibillion business empire including First Chartered Securities Ltd and ICEA Asset Management Ltd, NCBA Group and Unga Group spanning banking, milling, insurance and real estate.
Mr Ndegwa is the chairman of First Chartered Securities — the holding company for many of the firms associated with the late Philip Ndegwa family — and a director of several companies which he regulates.
CMA Proceedings
Recent occasions.
On the first day of the enforcement proceedings, only one former board member Mr. Christopher Diaz attended the hearings. He broke ranks with fellow directors, who rejected the CMA's role in the matter due to Money heist faces in the tribunal formed.
Membership of the ad hoc committee included; retired Chief Justice Willy Mutunga, James McFie, Ms Anne Eriksson and Ms Patricia Kiwanuka.
Two CMA board members Thomas Kibua and John Birech were also appointed to sit in the committee, drawing protest from Imperial Bank directors of which former directors including Alnashir Popat, Omurembe Iyadi, Jinit Shah, Anwar Hajee and Hanif Somji, declined to appear before the committee arguing that Section 11(3)(cc) & (h) of the CMA Act is unconstitutional because it allows the regulator to play overlapping roles.
Christopher served as an independent and non-executive board member from 1st February 2015 and 13th October 2015. The Ad Hoc Committee decided not to take any action against Mr. Christopher Diaz considering that he had been newly appointed to the board when the bond issuance process was already underway.
But a according to a statement by CMA, Imperial Bank applied to issue a KSh2 billion corporate bond on 30 April 2015 and the capital markets regulator approved the issuance on 12 August 2015. The bond offer period opened on 24 August 2015 and closed on 17 September 2015.
Yes, Chris joined in February when the process was underway before the bank's application for authorization by CMA in April and according to our sources, but he was made aware of the status quo then and everything that was going and like other fellow Directors – didn't act against the process and instead joined the bandwagon in allowing bond issuance to proceed.
Usually loans and such bonds used to be authorized by the bank's Board Executive Committee (BEC) comprising the chairman, the group managing director and three non-executive directors and in which Chris was one of the non-executive director.
However, Capital Markets Authority suspended the listing of the corporate bond on the Nairobi Securities Exchange in October 2015 and notified the Kenya Deposit Insurance Corporation and the Central Bank of Kenya about the suspicious activities at the bank.
Chris being found culpable of the conspiracy was just a mission impossible provided the powerful network he has around him, but it was a justice denied.
---
Kenya Insights allows guest blogging, if you want to be published on Kenya's most authoritative and accurate blog, have an expose, news TIPS, story angles, human interest stories, drop us an email on

[email protected]

or via Telegram
---