Ruto And Duale Buys Off Biwott's Air Kenya Limited As Attempts To Exempt The Duale's From KPC Prosecutions Revealed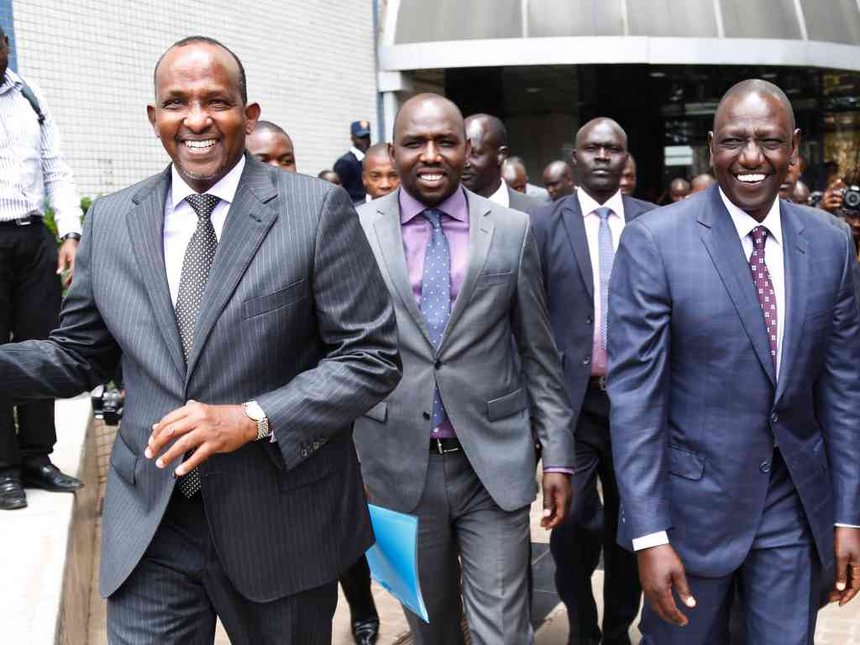 In Kenya, the more things change, the more they remain the same. Since the President intensified the fight and crackdown on corruption, we've witnessed arrests and ongoing prosecutions but at the same time, new scandals continue to crop up.
President announced a lifestyle audit on public officers and we're yet to see the full implementation, however, we're aware of ongoing money laundering schemes where 'smart' public officials including those in executive, are desperately laundering their ill acquired wealth before the lifestyle audit bell is hit.
Talking Of wealth, reports reaching Kenya Insights allege that DP and Duale jointly bought off Air Kenya Ltd previously owned by the late Biwott in what we're told was a cool Sh1.8B deal sealed about two months ago. According to a source, the ownership is based on a 50/50 agreement between the two.
Air Kenyan is  now registered under Focus Aviation Mauritius and the Directors are Abdulaziz Aden (Duale's son) and Adil Khawaja ( representing William).
Away from that, Kenya Pipeline is proving to be a hard not to crack for the DPP, for a parastatal with endless scandals, many have been wondering what's taking Noordin too long to press play on his reggae playlist. But you'll have to wait a bit longer, KPC comes with heavy political baggage.
Duale and Abdul Duale are heavily implicated in the KPC mess a detective source intimated to Kenya Insights. Joe Sang, the company's MD who's whole body deep in the murky scandal world will not go down without the Duale's we're told to show the levels of complexity in the case. Sources at DCI say that there have been open threats by the Duales and told that they had seriously invested in the government and that they are untouchable.
There's a developing narrative that the DPP is delaying prosecutions yet the DCI have concluded their investigations on the KPC corruption. This one case that comes with political ramifications and questions are arising whether the DPP who happens to come from the same region with the Duale's is hesitant on the consequences.
"Touching Duale Family is a direct attack on WsR. That is a live wire.  Infact Dualle son Abdul is so close to Joe sang and Keter. DPP Knows touching that file is war." Says a source privy to the investigations.
DCI uncovered transactions amounting to hundreds of Millions between Abdul Duale and Joe Sang's cousin Hillary. When both parties we queried what the transactions were for they both claimed that it was not a crime to give money to friends.
"Chief architects of tender fixing at KPC are the Duale boys, they are so entrenched at KPC that even removing Joe Sang wont affect their activities." Said another source speaking to KI. He continues, "KPC is a chess board for WSR and the Duale's. At times they are united in Looting however sometimes they clash and fight bitterly when things don't go their way. Duale's are cunningly smart and share what they steal with management but for WSR its me, Myself and I. Thats what is going to finish WSR. His selfishness Unmatched."
Abdul Duale is said to be the father's right hand man. His finger prints all over state parastatals. At KPC they are involved in
1. Fibre- total was 1.8B
2. Devolution of KPC – 200M given to them. There was a big war between them and WSR over this.
3. Industrial area land was bought by a Company called Focus Logistics( Director is Abdulaziz Aden) at 150m and later sold to KPC at 600m 3 months later
4. Security consultancy. Awarded to Optilan UK and Black hawks eye (Aden duale and Abdul are Directors) value was 800m.
Mid November 2015 a meeting was called by One Abdul Duale ( Son of Aden Duale) at boma hotel. In attendance was Faith( Director KPC), Felicity Biriri( Director KPC), Joe sang (AG GM Finance then). The agenda was lack of control in KPC. The cartels had lost control as Previous MD Charles Tanui was sacked after Corruption allegations and his replacement was Mrs Florence.
At this meeting of this 4 individuals a plan to oust was mooted. They had 2 Directors on their side already. Joe sang said he would convince Jerry and Neepee ( also Directors). The Kalenjins tasked Abdul Duale to Onboard John ngumi (Chair KPC) with whom they enjoyed a Cordial relationship.
A board meeting was subsequently scheduled 1 day before the Christmas holidays so that no eyebrows would be raised. In a Span of less than 1 hour Florence (Ag MD KPC) was ousted and replaced with Joe sang in Acting capacity. Mr Director kindly check the visitors book and Examine CCTV footage on 23Rd December 2015 at exactly 2:31 till 4:00pmYou will notice that Abdul Duale personally supervised the removal of Florence (Ag MD). Cctv footage from security will help you.
Abdul Duale was a close ally of Charles Tanui and often sat at the negotiating table for kickbacks on behalf of Tanui. When tanui left he became an orphan. Ag MD Florence had blocked all his contracts. Works were stopped and payments stopped also. He would visit Charles Tanui every other day probably to brief him on matters kickback.
After their successful mission to replace Florence the Cartel rejoiced and celebrated for days. Fast forward January 2016 Joe Sang os in office and alll cancelled contracts were reinstated. To begin with their was a Tender for Rehabilitation of the Nairobi – mombasa Pipeline that was awarded to The Duale family via Proxy during the Tanui Reign. It was Awarded to Center star Ltd. Amount was 490M. Florence (Ag MD) cancelled it after several issues were raised on the shell company.
The company had no experience for the sophisticated job that was to be undertaken. Mid January 2016 Abdul duale pushes for the reinstatement of the contract. Joe sang instructed the Mechanical team to reinstate it and he signed it off. A Kickback of 20M was delivered at Intercontinental Basement.
Distribution
joe Sang -6m
Faith and Felicity 6m
Legal – 2M
The Cartel at KPC needed political protection and someone who also allowed them to eat unlike the DP who offered them protection but never allowed them to eat. DP would eat alone forgetting the team always. Political protection came via the Duale Family. Aden Duale and His son Abdul would protect Joe Sang from EACC, DCI and parliamentary Committees. In Return Joe Sang would be paying to the Duale family via Kickbacks.
The duales also provided the KPC cartel with money laundering options often charging them upto to 20% of the looted proceeds
1.Fibre Optic Cable
The Budget for this project was 300M. Joe sang gave instructions 6 months before the tender was advertised that this One belongs to Aden Duale. Duale and Son setup a Shell company and partnered it with JV of Express Automation.
All bidders quoted less than 300M including ZTE. Express Automation/white space quoted 880M. 500m Above the budgeted amount. The tender was marred by threats of deportation to ZTE from abdul duale if they ever appealed.
Beneficiary of the Kickbacks
Keter and PS – 100m
Joe Sang -20M
Lamek Rotich and Evaluation team -10m
Vincent Cheriyout – 1M
It will be a Futility if the political engines are not touched in cleaning up the KPC mess. As it stands, the political weight on KPC corruption continues to take toll as reports point at s conflict in the sense that both Ruto and Uhuru's allies are swallowed into the multi billion theft at the oil courier. Kenyans are keen to see how the DPP will handle this case.
---
Kenya Insights allows guest blogging, if you want to be published on Kenya's most authoritative and accurate blog, have an expose, news, story angles, human interest stories, drop us an email on tips.kenyainsights@gmail.com or via Telegram
---
Exposed: Nairobi Women Now Using ARVs To Add Weight And Mass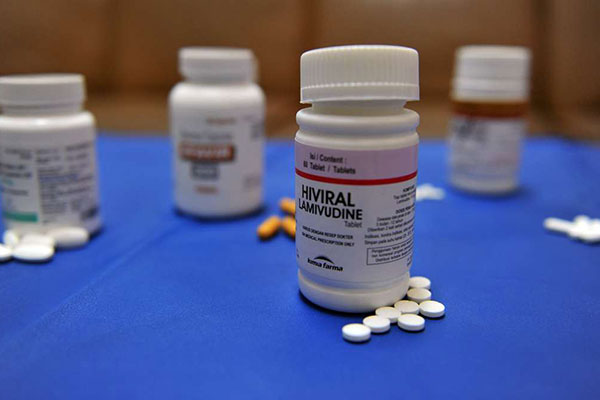 While majority of women in Kenya's urban areas are struggling with obesity and weight loss, a breed of women have emerged that are doing everything to gain weight.
City women are now using antiretroviral (ARVs) to enhance their body mass and weight in well-organized groups of 10 from a popular social media app.
These women are first brought together through posts who later form or added to Facebook groups. Majority are always resistant to enter into this perilous and prohibited act at first.
Sources to the writer indicate that the Facebook groups are used to lure and convince the naive and unsuspecting souls who are desperate to gain weight.
Many of these women are willing to do anything to get to their anticipated weights. Majority also don't know where to get the ARVs.
The source further says that the willing group members are later taken to a city pharmacist who sells them ARV drugs at Ksh 5,000. The now-unnamed Pharmacist is allegedly HIV positive. That's how he's able to access the drugs more often.
The prescription runs in a year.  With some women saying that they would only stop taking drugs when they hit the weight of their choice.
also related:Cocaine Laced Marijuana And Prostitution In TUK
Dr Patrick Gichohi a HIV-AIDS specialists states that injection of ARVs in a healthy body changes the distribution body fats. Majority of Nairobi women confuse it with body and weight gains.
"Various antiretroviral drugs, for instance Efavirenz may possibly cause psychiatric complications.  Whereas protease inhibitors, anti-HIV replicator drug, may well elevate levels of cholesterol," Dr. Gichohi revealed.
The HIV-AIDS specialist also said that ARV will have calamitous effects on their bodies sooner or later.
---
Kenya Insights allows guest blogging, if you want to be published on Kenya's most authoritative and accurate blog, have an expose, news, story angles, human interest stories, drop us an email on tips.kenyainsights@gmail.com or via Telegram
---
Opposition Leader From Western Involved In Sh400M Gold Scam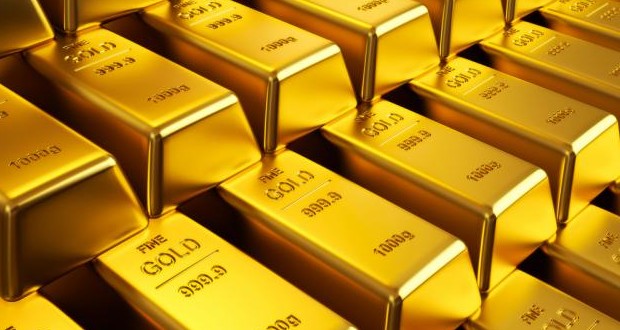 Sheikh Mohammed bin Rashid Al Maktoum the leader of Emirate of Dubai has filled complain to Kenya that an opposition senator has conned the Royal family Ksh 400 million of gold.
The opposition senator is among a gang of six cartels that are under the keen eye of DCI's investigations of their involvement in the Gold scam. The gold fraud has implied strong complaints from the Vice President and Prime Minister of the United Arab Emirates.
The DCI is trailing a scheme that saw the royal family scammed multi-millions allegedly to secure a release of 5 tons of gold that had been purportedly seized at JKIA.
The Directorate of Criminal Investigations says the alleged seizure was, supposedly, to be the first batch of a 23 tons gold shipment that was to be illegally brought in the country from DRC.
See Also:Citron Report Reveals Why NYSE Listed Jumia Is A Fraud
The trail has unraveled that the opposition senator flew to Dubai severally to persuade Royal Family that he has associates who would release alleged seized gold.
The said opposition Senator, a politician and a businessman who runs a private jet leasing company at Wilson Airport have since denied all the allegations from the Royal family.
Preliminary investigations show that the scheme started September 25, last year when the Senator and his group approached a nephew of Sheikh Maktoum, Mr Ali Zandi. Ali is a representative of Dubai based gold trading company, Zlivia.
The cartel told Mr. Ali that they can deliver 4.6tons of gold from DRC. They had secured services of a Russian gold dealer who wanted down payments and transportation charges to Dubai.
The senator and his cronies contacted Mr. Ali on September 27 alleging that the gold consignment had been incarcerated by customs officials at JKIA.
Investigations indicate that Massoud Zandi a representative of Zlivia Gold Trading Company called the Senator for help and on 15th December last year the opposition senator flew to Dubai on the invitation of Mr. Zandi.
The senator demanded cash to ease the release of the alleged confiscated consignment. Mr. Zandi was of the contrary opinion and flew in the country on 24th December last year with hopes of meeting a senior Kenyan government official.
Mr Zandi could not manage a sit down with the government official instead the senator and his cartels took Zandi to JKIA and showed him sealed boxes allegedly holding Gold.
On January 21, this year, Zandi was secretly moved at night to meet a Cabinet secretary imposter at a Karen Hotel. The senior government imposter met Mr. Zandi in a car in the presence of the Senator.
They, the Senator and the CS imposter guaranteed Zandi that his Gold will be released in a week time after he flies out back to Dubai. Zandi says he has neither received his gold nor heard from the six cartels months later.
Sheikh Maktoum has forwarded a written complain to Kenya through the Interior Cabinet Secretary Fred Matiang'i. The Royal family leader has requested immediate actions to those involved in masterminding a gold scam against the Family.
Sheikh decided to contact the government directly after the cartels lied to him that the delay to release the consignment was caused the DusitD2 attack.
"Nevertheless, now we need your immediate and strong action to release the totality of Zlivia Gold shipment to UEA as soon as possible and accordingly to the instructions by our General Manager Mr Zandi who is there in Kenya to organize the shipment." Quote from the Sheikh's letter to interior CS dated 20th January.
Also read:Joshua Kutuny: Jubilee Is Divided Into Two
Since the Shiekh wanted the matter to be solved as soon as possible, a Russian national Yulian Stankov and Mohammed Rashi both wanted international scammers were on Friday arraigned before the Milimani Law Courts in Nairobi. The two are said to be in connection of the Ksh 400 Million scam.
Investigators told the court that Stankov did not have any identification documents. He was arrested after saying that he's shipping 5tons of gold to Dubai.
DCI Investigators demanded the permission to access cell phones of the accused persons to aid in the investigations of their involvement in the gold scam and other related Cybercrimes.
---
Kenya Insights allows guest blogging, if you want to be published on Kenya's most authoritative and accurate blog, have an expose, news, story angles, human interest stories, drop us an email on tips.kenyainsights@gmail.com or via Telegram
---
How Nairobi Girls Are Lured Into Prostitution On Instagram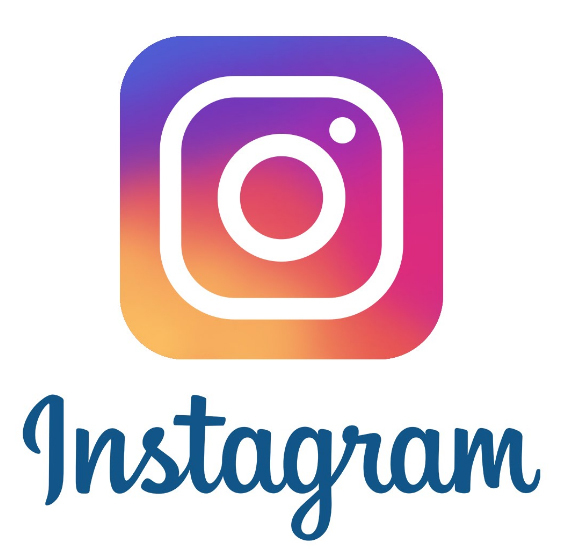 The society has been filled with 'get rich quick' mentality. Many of young generation are doing whatever they are capable of doing to 'prosper'.
Our desk has received information of couple of Instagram accounts that are luring girls into prostitution.  Nairobi girls are being lured into sex for cash business in what is termed as private parties and businesses in foreign countries.
The Instagram Direct message post says an agency in Nairobi has orders from sponsors who offer cash for sex.
They even claim to have a quotation of  Ksh 50 thousands for a single sex session. They convince unsuspecting girls that they conduct vital tests before joining the agency.
Instagram has been flooded by photo maniacs' celebrities and fake Socialites who are actively promoting prostitution.
Socialites have taken over the Instagram app.  Currently majority of gram users are Posting and sharing travel pic and the Porsche lifestyles.
Instagram is now a certified prostitution platform.  The platform has verified sex for cash accounts that have misled the entire generation.
Young girls are tricked to joining agencies that later connect them to sex addicts in Dubai, Qatar, UAE and many other destinations.
Fake lifestyles posts and big currency quotation are key things these slavery agencies invest in to lure young naive girls.  With some posting fake ownership of businesses on some of the world's greatest destinations.
Many cases of sexual assault and abuse have been reported by Kenyans working in diaspora. Some who Kenyan embassy had no idea they were in the respective foreign countries.
So many young naive girls' minds have been besmirched by fake travel pics and lifestyles on Instagram. Majority have been enticed to travel to foreign countries like Dubai, Qatar and other Middle East countries only to get sexual abused and assault.
Instagram has turned a blind eye on the increased sex for cash and sexual slavery promoting agencies on its community.
They also have verified socialites with fake lifestyles. The same people who are alluring girls into prostitution in foreign countries.
This makes them accomplices in the now most famous activity on their platform.
Here's A Facebook post of Oge Nwabueze elucidating her awful sexual experience in Foreign terrestrial
---
Kenya Insights allows guest blogging, if you want to be published on Kenya's most authoritative and accurate blog, have an expose, news, story angles, human interest stories, drop us an email on tips.kenyainsights@gmail.com or via Telegram
---