Ruto And Duale Buys Off Biwott's Air Kenya Limited As Attempts To Exempt The Duale's From KPC Prosecutions Revealed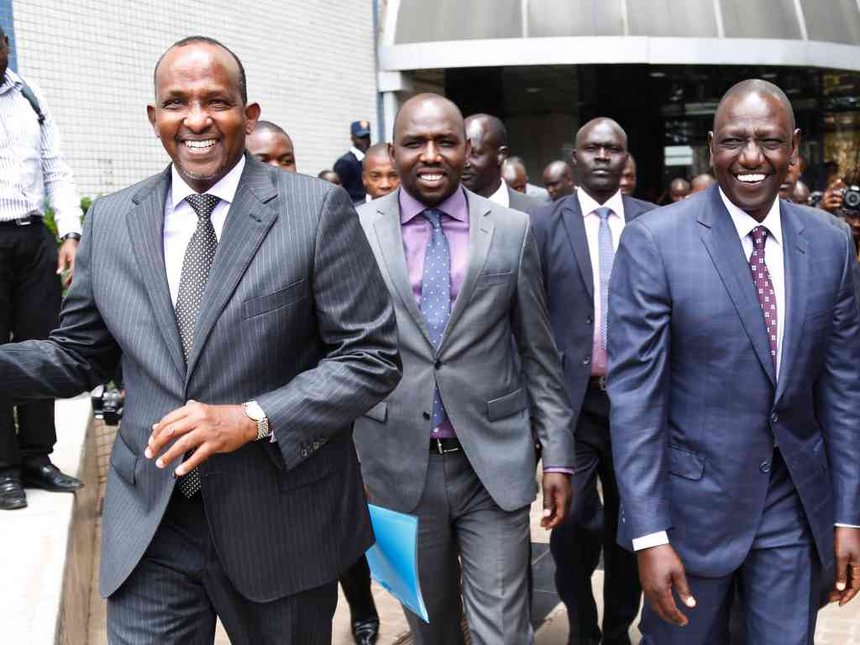 In Kenya, the more things change, the more they remain the same. Since the President intensified the fight and crackdown on corruption, we've witnessed arrests and ongoing prosecutions but at the same time, new scandals continue to crop up.
President announced a lifestyle audit on public officers and we're yet to see the full implementation, however, we're aware of ongoing money laundering schemes where 'smart' public officials including those in executive, are desperately laundering their ill acquired wealth before the lifestyle audit bell is hit.
Talking Of wealth, reports reaching Kenya Insights allege that DP and Duale jointly bought off Air Kenya Ltd previously owned by the late Biwott in what we're told was a cool Sh1.8B deal sealed about two months ago. According to a source, the ownership is based on a 50/50 agreement between the two.
Air Kenyan is  now registered under Focus Aviation Mauritius and the Directors are Abdulaziz Aden (Duale's son) and Adil Khawaja ( representing William).
Away from that, Kenya Pipeline is proving to be a hard not to crack for the DPP, for a parastatal with endless scandals, many have been wondering what's taking Noordin too long to press play on his reggae playlist. But you'll have to wait a bit longer, KPC comes with heavy political baggage.
Duale and Abdul Duale are heavily implicated in the KPC mess a detective source intimated to Kenya Insights. Joe Sang, the company's MD who's whole body deep in the murky scandal world will not go down without the Duale's we're told to show the levels of complexity in the case. Sources at DCI say that there have been open threats by the Duales and told that they had seriously invested in the government and that they are untouchable.
There's a developing narrative that the DPP is delaying prosecutions yet the DCI have concluded their investigations on the KPC corruption. This one case that comes with political ramifications and questions are arising whether the DPP who happens to come from the same region with the Duale's is hesitant on the consequences.
"Touching Duale Family is a direct attack on WsR. That is a live wire.  Infact Dualle son Abdul is so close to Joe sang and Keter. DPP Knows touching that file is war." Says a source privy to the investigations.
DCI uncovered transactions amounting to hundreds of Millions between Abdul Duale and Joe Sang's cousin Hillary. When both parties we queried what the transactions were for they both claimed that it was not a crime to give money to friends.
"Chief architects of tender fixing at KPC are the Duale boys, they are so entrenched at KPC that even removing Joe Sang wont affect their activities." Said another source speaking to KI. He continues, "KPC is a chess board for WSR and the Duale's. At times they are united in Looting however sometimes they clash and fight bitterly when things don't go their way. Duale's are cunningly smart and share what they steal with management but for WSR its me, Myself and I. Thats what is going to finish WSR. His selfishness Unmatched."
Abdul Duale is said to be the father's right hand man. His finger prints all over state parastatals. At KPC they are involved in
1. Fibre- total was 1.8B
2. Devolution of KPC – 200M given to them. There was a big war between them and WSR over this.
3. Industrial area land was bought by a Company called Focus Logistics( Director is Abdulaziz Aden) at 150m and later sold to KPC at 600m 3 months later
4. Security consultancy. Awarded to Optilan UK and Black hawks eye (Aden duale and Abdul are Directors) value was 800m.
Mid November 2015 a meeting was called by One Abdul Duale ( Son of Aden Duale) at boma hotel. In attendance was Faith( Director KPC), Felicity Biriri( Director KPC), Joe sang (AG GM Finance then). The agenda was lack of control in KPC. The cartels had lost control as Previous MD Charles Tanui was sacked after Corruption allegations and his replacement was Mrs Florence.
At this meeting of this 4 individuals a plan to oust was mooted. They had 2 Directors on their side already. Joe sang said he would convince Jerry and Neepee ( also Directors). The Kalenjins tasked Abdul Duale to Onboard John ngumi (Chair KPC) with whom they enjoyed a Cordial relationship.
A board meeting was subsequently scheduled 1 day before the Christmas holidays so that no eyebrows would be raised. In a Span of less than 1 hour Florence (Ag MD KPC) was ousted and replaced with Joe sang in Acting capacity. Mr Director kindly check the visitors book and Examine CCTV footage on 23Rd December 2015 at exactly 2:31 till 4:00pmYou will notice that Abdul Duale personally supervised the removal of Florence (Ag MD). Cctv footage from security will help you.
Abdul Duale was a close ally of Charles Tanui and often sat at the negotiating table for kickbacks on behalf of Tanui. When tanui left he became an orphan. Ag MD Florence had blocked all his contracts. Works were stopped and payments stopped also. He would visit Charles Tanui every other day probably to brief him on matters kickback.
After their successful mission to replace Florence the Cartel rejoiced and celebrated for days. Fast forward January 2016 Joe Sang os in office and alll cancelled contracts were reinstated. To begin with their was a Tender for Rehabilitation of the Nairobi – mombasa Pipeline that was awarded to The Duale family via Proxy during the Tanui Reign. It was Awarded to Center star Ltd. Amount was 490M. Florence (Ag MD) cancelled it after several issues were raised on the shell company.
The company had no experience for the sophisticated job that was to be undertaken. Mid January 2016 Abdul duale pushes for the reinstatement of the contract. Joe sang instructed the Mechanical team to reinstate it and he signed it off. A Kickback of 20M was delivered at Intercontinental Basement.
Distribution
joe Sang -6m
Faith and Felicity 6m
Legal – 2M
The Cartel at KPC needed political protection and someone who also allowed them to eat unlike the DP who offered them protection but never allowed them to eat. DP would eat alone forgetting the team always. Political protection came via the Duale Family. Aden Duale and His son Abdul would protect Joe Sang from EACC, DCI and parliamentary Committees. In Return Joe Sang would be paying to the Duale family via Kickbacks.
The duales also provided the KPC cartel with money laundering options often charging them upto to 20% of the looted proceeds
1.Fibre Optic Cable
The Budget for this project was 300M. Joe sang gave instructions 6 months before the tender was advertised that this One belongs to Aden Duale. Duale and Son setup a Shell company and partnered it with JV of Express Automation.
All bidders quoted less than 300M including ZTE. Express Automation/white space quoted 880M. 500m Above the budgeted amount. The tender was marred by threats of deportation to ZTE from abdul duale if they ever appealed.
Beneficiary of the Kickbacks
Keter and PS – 100m
Joe Sang -20M
Lamek Rotich and Evaluation team -10m
Vincent Cheriyout – 1M
It will be a Futility if the political engines are not touched in cleaning up the KPC mess. As it stands, the political weight on KPC corruption continues to take toll as reports point at s conflict in the sense that both Ruto and Uhuru's allies are swallowed into the multi billion theft at the oil courier. Kenyans are keen to see how the DPP will handle this case.
---
Kenya Insights allows guest blogging, if you want to be published on Kenya's most authoritative and accurate blog, have an expose, news, story angles, human interest stories, drop us an email on

[email protected]

or via Telegram
---
The Making Of A Suicide Bomber, Former Al Shabaab Fighter Reveals Behind Scenes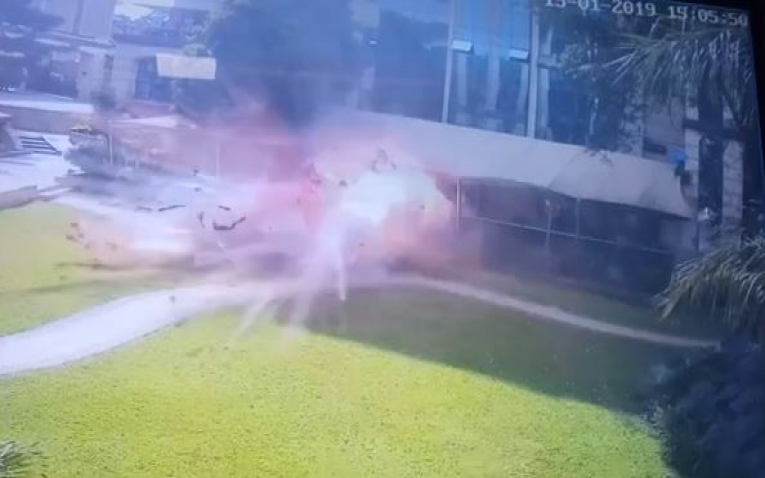 Mahir Khalid Riziki was the suicide bomber who blew himself up at the Dusit hotel attack by terror group Al Shabaab in Nairobi that left 21 civilians dead.
In a rare CCTV footage that has been doing rounds, the attacker can be seen walking and standing strategically outside Secret Garden Restaurant While in communication with his colleagues who were on standby before blowing himself up and body parts seem flying away.
What had many people wondering is to how much one has to be radicalized to the point of offering themselves as suicide bomber. Mahir can be seen in the video looking a bit nervous seconds before the explosion pointing at a fact that he must have been hit with reality of a painful death.
Just how did it get Mahir to get from attending madrasa at Musa mosque to killing security officials before eventually escaping to Somalia where he joined the militia group and was trained to become a suicide bomber since 2016 and only crossed over to Kenya for his final mission.
In a post Dusit attack interview, an. Al Shabaab returnee only identified as Musa, opened up to tell what exactly happens behind the scenes that many don't know. The terrorist groupie has been on s recruiting offensive charm mostly targeting to recruit Kenyans of non Somali decent whomeasily penetrate dragnet.
Musa told CNN that he positively identified Ali Salim Gichunge from the CCTV footages as amongst the attackers, this is perhaps is the first public evidence that links the Kenyan attacker to Somalia. Musa said Gichunge was a member of the feared Amniat, al-Shabaab's internal security service, and that he met him in Baidoa, central Somalia, in 2012.
Musa who now leaves in fear of attacks from Al Shabaab and police, says he has survived assassination attempt when gunmen were sent from Somalia to eliminate him for disloyalty and defection. Having been in Somalia and trained, he certainly holds much intelligence on their operations. "I was shocked. When I saw the CCTV I said 'I know that guy!'" Musa told CNN in an exclusive interview.
According to Musa, many of the most radicalized al-Shabaab volunteers were fighters who had converted from Christianity, he added, including Gichunge.
He reveals that on joining the terrorists camps in Somalia, one is subjected to thorough interrogation, in his instance, he says Gichunge was amongst them. "They'll eat with you but they are just interrogating you: 'How do you love al-Shabaab? How did you come here? Why did you join al-Shabaab?' Those who fail to pass this phase are jailed for months if lucky or worse like getting killed.
 Brainwashing a suicide bomber
Musa's experiences reveal the extent to which "brainwashing" by al-Shabaab continues after volunteers have been smuggled into Somalia and offers a rare insight into the methods the terror group uses to instill absolute loyalty among its followers.
Speaking in a secret location in Nairobi with CNN, Musa said he had taken part in the decapitation of a prisoner of war.
 He was part of group that took turns with a knife to saw at the neck of the victim — a tactic used by the terror group to ensure everyone's involved in the crime.
 "That's part of the brainwashing," he said. "They told us it's part of the training." He said he was then ordered to "surround the head, kick it like football and pass it to another person." Basic military training is reinforced by involuntary collusion in atrocities."It's to reduce fear in you," he added.
 Musa told CNN that suicide bombers go through a rigorous selection process. New recruits are asked explicitly if they want to volunteer to "blow yourself up." Those selected are then taken away from the main group and indoctrinated for at least a year with daily Quranic studies, lectures by a "sheikh," and intense physical and military training.
 While in Somalia, he met fighters from several western countries as USA, Britain and Australia with most of them totally brainwashed and praying for their days to be offered permission to return to their homes and launch attacks.
 The former al-Shabaab fighter had a grim warning.
"Everyone wants to come and do something like [the] Dusit [attack] but they have not been given the chance … given the chance, they will come."
 Adopted from CNN
---
Kenya Insights allows guest blogging, if you want to be published on Kenya's most authoritative and accurate blog, have an expose, news, story angles, human interest stories, drop us an email on

[email protected]

or via Telegram
---
Riverside Suicide Bomber Was Recruited At Masjid Musa Mosque And The Tactical Error He Made That Saved Many Lives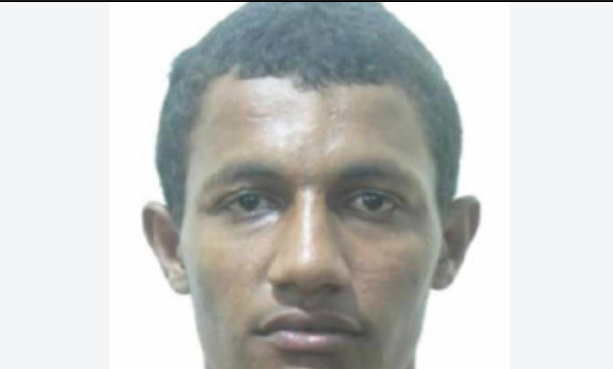 Kenyans we're left in shock after the CCTV footage showing the moments when the Dusit first attacker blew himself up, in what seems to be the first suicide bombing mission in Kenya.
The bomber can be seen walking and standing outside the Secret Garden Restaurant seconds before detonating. He seemed unsure of his steps and while ordinarily, it would be expected he blow himself up in a crowded place, the attacker blew himself up outside.
Intelligence officers have now identified the attacker as Mahir Khalid Riziki who apparently has been on ATPU radar since 2014 where he was amongst the many youths charged with killing officers in Coast. He was recruited into Al Shabaab by Ramadhan Hamisi Kufungwa while attending prayers at Masjid Musa, a mosque that has been accused of radicalizing faithfuls and recruiting for Al Shabaab.
Masjid also happens to be where the radical cleric Abud Rogo who was fell by police bullets and accused of being an Al Shabaab operative and used the Masjid mosque to recruit youths into the terrorist group in Mombasa.
In 2015, Hamisi fled to Tanzania after the police circulated his image as a wanted criminal, he would later confess to his family of joining Al Shabaab before moving to Somalia.
He had been under training in Somalia until Mahir, according to detectives, sneaked back into the country last week, through Elwak in Mandera county then to Takaba and boarded a Moyale Raha bus in Marsabit town heading to Nairobi.
He then moved to Guango estate, Mucatha in Kiambu county where the attack ring leader Ali Salim Gichunge resided, and received instructions on his role in the 14 riverside drive attack.
On the attack day, Mahir arrived at the scene ahead of his team and was in touch with Gichunge who was the operation commander and was to take position inside the restaurant, blow himself up, kill as many and the blast to signal the assault team positioned outside and kill civilians fleeing.
According to intelligence, a time disconnect and tactical failure by Mahir led to saving of many lives. The initial plan apparently was for him to detonate from inside and not outside for maximum casualties.
"The attack strategy was for him to detonate his suicide vest to kill people at the Secret Garden restaurant and signal incoming attackers. Then, as people scamper for safety towards the main entrance of Dusit complex, the other four attackers were supposed to embark on a killing spree targeting the fleeing crowd," a source said.
Mahir fortunately blew himself up at the wrong place and before his colleagues would arrive as planned letting many people escape and leading to many lives getting saved. His other colleagues stormed in minutes later behind schedule when scrores Of civilians had escaped. Unfortunately, they managed to kill 21 civilians in their shootings.
Suhaila Mwalim Bakari, was taken into police custody following the identification of her husband, Mahir Khalid Riziki, as the suicide bomber in the Tuesday attack.
It is not clear whether Suhaila became radicalised, but investigators say she was a  confidant of her husband, lending her ears to his trials and tribulations while in Somalia everytime he called her, demanding details about her current life while he remained in hinding.
For a man who has been in police radar since 2015, questions arises as to how he perfectly evaded surveillance, communicated with his wife in Mombasa, sneaked into the country, moved through Nairobi and walked into Riverside with bomb vest without detection.
---
Kenya Insights allows guest blogging, if you want to be published on Kenya's most authoritative and accurate blog, have an expose, news, story angles, human interest stories, drop us an email on

[email protected]

or via Telegram
---
NAIROBI CLUB CONTROVERSY EXPOSES ROT AT THE EXCLUSIVE MEMBERS CLUB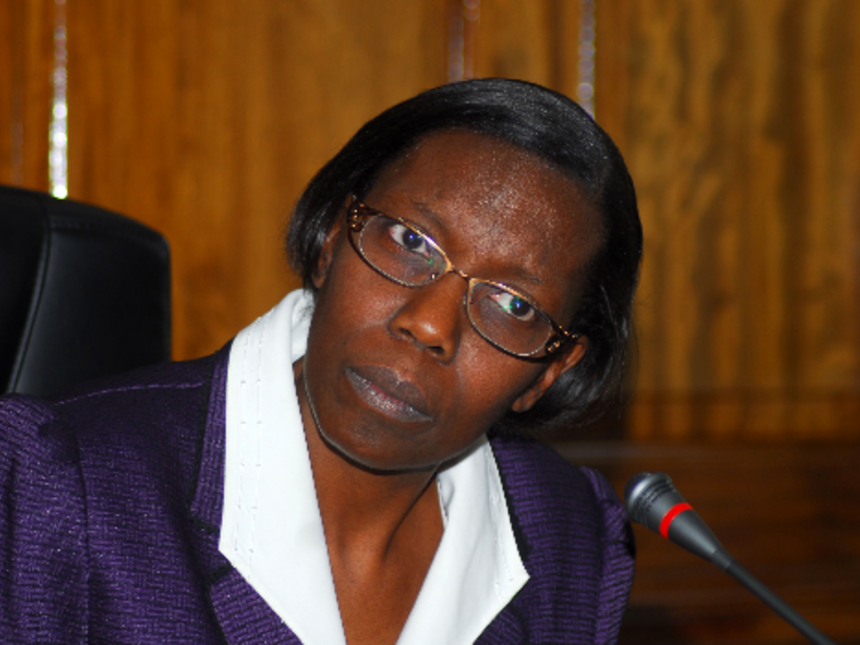 Controversial former Judge Lady Justice (Rtd) Mary Ang'awa is one of four prominent Kenyans at the centre of an ugly showdown at the Nairobi Club, that threatens to expose unseemly financial dealings at East Africa's oldest members club.
An ugly scene engulfed the club on Thursday 27th Dec, when Justice Angáwa alongside 3 prominent members of the club, who were fired by members from the Club Main Committee on 11th December, attempted to force their way back into office and issue resolutions claiming to be the bonafide club officials.
According to eye witnesses, Justice Angawa, Prof Joseph Keiyah and Ms Jane Thirikali were forced to flee the club shortly after 10am after the club's management with beefed up security barred the ex-Committee members from conducting any meeting within the premises.
In a strongly worded press statement issued by the Interim Club Main Committee  Elected after the incident, the club condemned four of the recalled committee members Lady Justice (Rtd) Mary Angawa, Mr David Aduda, Mr Prof. Joseph Keiyah and Ms Jane Thirikali, terming their effort to retake their offices by force as an illegal attempt to "usurp the club's authority".
The statement also pointed an accusing finger at the 4 ex Committee members attempt to retake their offices as a clear effort to interfere or obstruct an ongoing audit ordered by club members after details of financial scandals were unveiled mid 2018.
On 11th December 2018, Nairobi Club Members held a Special General Meeting (SGM) in which the entire 9 member Club Main Committee (Lady Justice (Rtd) Mary Angawa, Mr David Aduda, Mr Prof. Joseph Keiyah and Ms Jane Thirikali) was recalled (removed) and an Interim Club Main Committee Elected to spearhead the running of the club and to institute a Forensic investigative Audit into the mismanagement of Club funds.
In the stormy SGM, serious corruption and mismanagement allegation were levelled at Committee. The then Vice Chairman  Prof Joseph Keiyah received the brunt of club members ire as incidents of his involvement in shocking procurement malpractices were read out to members. Among the accusations were;
a. While Chairman of Works and project sub-committee, he influenced a variance to works of Ksh 3,833,792.00 which was not budgeted and without the involvement of the Club management. Arm twisting the club to cancel a billboard contract awarded to Backlite and award it to Adsite whose cost of Ksh 2,000,000.00 was more expensive to Backlite's Ksh 1,750,000.00.
b. Lobbying and canvassing for a Ksh 6,410,000.00 cost to purchase a generator set and cabling services which the Club management had not sought contrary to Club management procurement policies.
c. Presenting and canvassing for a quote Ksh 3,405,516.40 claiming that it was the amount required to cable the generator set to the Tennis Pavilion which the Club management has not sought.
d. As Gymkhana captain, he personally procured a music system for Zumba classes at an inflated cost of Ksh 284,700.00 as opposed to the procurement cost of Ksh 74,500.00 which had been already negotiated by the Club management
According the those who attended the stormy SGM, the members singled out Prof Keiyah and Justice Mary Angawa as those who had cultivated a cartel like approach to Nairobi Club's procurement matters.
The sordid revelations at the club mark yet another disgraceful chapter for both Prof Keiyah and Justice Angawa whose exist from public service seem to have left them in limbo.
Prof Keiyah was appointed in 2016 by President Uhuru Kenyatta to be a member of the Coffee Sector Implementation Committee. His term expired in May 2018 and was not renewed.
The controversial judge was removed from the judiciary by the Judges and Magistrates Vetting board in December 2011 and has since been in and out of court fighting the decision. Her attempt to become Muthaiga Golf Club's lady Captain was rejected as members objected to the cloud over her removal and her widely reported abrasive personality.
At the Clubs SGM on 11th Dec 2018, the ex judge was accused on high handed decision ie threatening the Club CEO and other senior administrative officials with removal if they did not align to her camp. She is also accused of forcing the club to cancel a valid contract with a billboard company to advance a different company supported by herself and Prof Keiyah.
The members resolved to call the matter to a vote as per the bye laws. The vote to sack the entire committee was 104 votes in favour against 32 votes. The Club Main Committee that was recalled was as below:
(1) Mr Julius Koros- Chairman (Had resigned earlier before SGM)
(2) Mr Fred Odhaimbo (Had resigned earlier before SGM)
(3) Prof Joseph Keiyah
(4) Lady Justice (Rtd) Mary Angawa
(5) Mr David Aduda
(6) Ms Jane Thirikali (Co-opted)
(7) Ms Lilian Kagwiria
(8) Mr John Wali
(9) Mr Ken Mwindi
After proposals and secondments of various Club members, the following interim committee was elected:
Chairperson-Ludmila Shitaka
Vice Chair- Dr Luke Musau
Leonard Mudachi
Hon.Alice Ndegwa
Yvonne Tharao
Michael Monari
Francis Maina
In the process, Nairobi Club also managed a first – elect its woman Chairperson Ludmila Shitaka, since the club's inception in 1902.
In the meantime, the outcome of the financial audit threatens to burry the reputations of several notable members of the Club.
According to inside the sources Nairobi Club has an accumulated debt of KShs 100 million which has raised serious concerns about the well being of a club patronised by an exclusive group of Kenya's high and mighty.
---
Kenya Insights allows guest blogging, if you want to be published on Kenya's most authoritative and accurate blog, have an expose, news, story angles, human interest stories, drop us an email on

[email protected]

or via Telegram
---