Part I: US Government Concerned And Warns Against Joshua Oigara's KCB Involvements With South Sudan War Lords In Money Laundering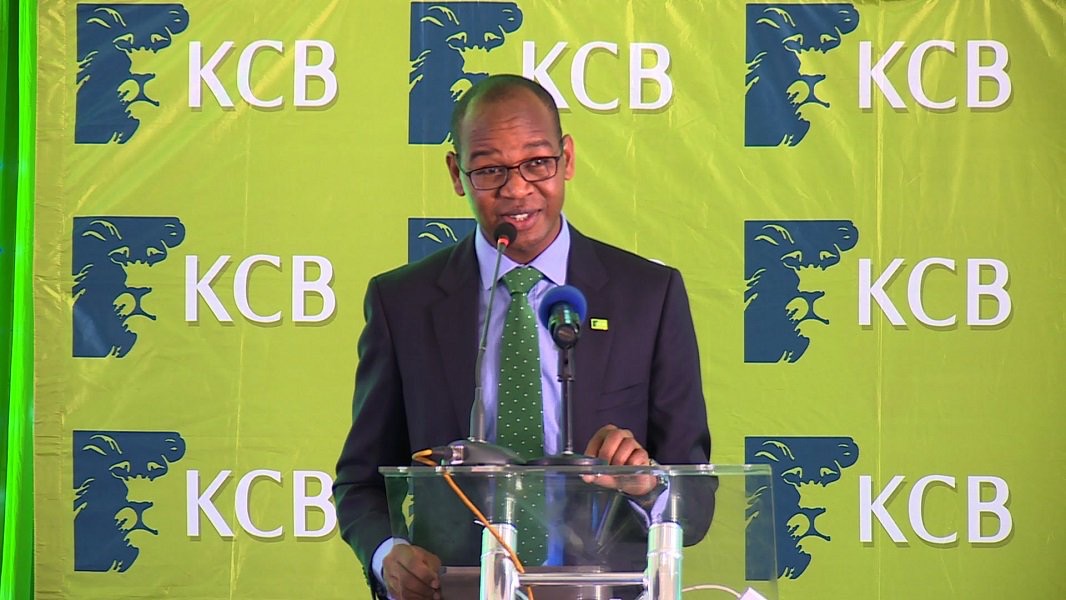 While South Sudanese people are starving by the tens of thousands and war rages on, a small group of senior military officers have gotten rich. This brief from The Sentry presents the case of one influential general whose military strategies helped create the famine. This general's case illustrates how the deliberate absence of the rule of law provides the potential for immense financial benefits for the leaders of South Sudan's regime and how current incentives favor extreme violence and grand corruption over peace and good governance.
A recent U.N.-declared famine in South Sudan's Unity state has left 100,000 people at immediate risk of dying of starvation. All told, an estimated 7.5 million people in South Sudan more than half the country's population urgently need assistance.
The cause of this famine is not a mystery. Government and rebel forces have used specific tactics to produce mass displacement and famine in South Sudan, particularly through the massive cattle raids undertaken by government-backed forces, attacks on agricultural areas, and the seeding of intercommunal violence beyond clashes between government forces and armed opposition groups.
The names of the men who are responsible for planning and executing a brutal military campaign in Unity state in 2015—an offensive that laid the groundwork for the outbreak of the famine—are not secret. According to the U.N. Panel of Experts on South Sudan, the offensive was planned and executed by a group of senior military officials who were close to South Sudanese President Salva Kiir.
Furthermore, while much of the country starves, some of these same military officers appear to have been getting rich. They profit from insider deals, move their fortunes through large international banks, and often use their children to keep their names off of company records. Many of these senior officials do not appear to conceal their fortunes from other insiders, as they often do business together and own homes close to one another outside South Sudan.
Lt. Gen. Malek Reuben Riak is one of the senior generals that the U.N. panel has identified as responsible for the violence in Unity state that directly led to the famine. A close examination of his business activities helps illustrate the warped incentives that motivate senior military officials in South Sudan. Looking at this illustrative example of just a slice of corrupt economic activity by just one of the leading generals demonstrates how deeply the incentives favor violence and instability over peace and democratic governance.
Lt. Gen. Reuben Riak was promoted by President Kiir to Deputy Chief of Staff of the Sudan People's Liberation Army (SPLA) in January 2013. Lt. Gen. Reuben Riak held that position which involved a central role in weapons procurement for the national army for the first several years of the civil war, until March 2016, when he became Deputy Chief of Staff of the SPLA for Training. On May 24, 2017, President Salva Kiir promoted Lt. Gen. Reuben Riak to Deputy Chief of Defense Staff and Inspector General of the army.
According to South Sudan's national budget, in 2014 and 2015, the salary for a general of this rank was approximately $40,000 per year, including a housing stipend. But procuring weapons and planning brutal military offensives are only Lt. Gen. Reuben Riak's day job.
As reported in War Crimes Shouldn't Pay in September 2016, The Sentry has documents that show $3.03 million moving through Lt. Gen. Reuben Riak's personal bank account a U.S. dollar-denominated account at Kenya Commercial Bank (KCB) between January 2012 and early 2016. Financial transactions reviewed by The Sentry and discussed in its September 2016 report showed millions of dollars passing through Lt. Gen. Reuben Riak's personal bank account at KCB, including more than $700,000 in cash deposits and large payments from several international construction companies operating in South Sudan.
These payments came from companies backed by Chinese, Lebanese, and Turkish investors. These include hundreds of thousands of dollars in payments and cash deposits into the account since the war in South Sudan began in December 2013. In that same period, over $1.16 million was withdrawn from Lt. Gen. Reuben Riak's account, in his own name or as "cash." Lt. Gen. Reuben Riak also has acquired stakes in numerous companies incorporated in South Sudan, including engineering and energy companies.
Two companies named in War Crimes Shouldn't Pay as having made payments to Lt. Gen. Reuben Riak China Wu Yi and China New Era approached The Sentry following the report's publication to provide additional details about the nature of their relationship with Lt. Gen. Reuben Riak. Both companies told The Sentry in writing that the funds deposited into Lt. Gen.
Reuben Riak's personal bank account at KCB were payments for explosives each company acquired from Mak International Services, a South Sudanese firm controlled by Lt. Gen. Reuben Riak. China New Era declined to answer any additional questions posed by The Sentry. China Wu Yi provided additional information about the nature of its relationship with Mak International and, by extension, Lt. Gen. Reuben Riak.
In a letter to The Sentry, China Wu Yi stated that its business relationship with Mak International began in 2013, shortly after it had acquired a license to open a quarry and stone crushing operation in Central Equatoria state. According to the company, sourcing the explosives needed to carry out its business operations required approval from the Sudan People's Liberation Army (SPLA) Engineering Corps.
The SPLA Engineering Corps, in turn, directed the buyer to purchase its explosives from Mak International, which China Wu Yi stated was the only supplier of explosives.14 Between April 9, 2013 and September 29, 2014, China Wu Yi made eight payments amounting to $131,686 for explosives sourced from Mak International.
According to records provided by China Wu Yi, the company received 940 bags of ammonium nitrate (25 kilograms each), 75 packages of "Super Power" (25mm each), 36 rolls of cortex (250m each), and 26 electronic detonators.
According to China Wu Yi, the company's primary points of contact at Mak International were "Malok Reuben" and "Ayom Reuben." China Wu Yi was instructed to make payments to Malek Reuben Riak. Six of China Wu Yi's eight payments for explosives sourced from Mak International a total of $116,166 were checks made out to Lt. Gen. Reuben Riak and deposited into his personal bank account at KCB.
According to the company, it also made two cash payments to Mak International, totaling $13,520. In short, these documents show an SPLA office that at one point employed Lt. Gen. Reuben Riak requiring companies that need explosives for commercial business in South Sudan to obtain them solely from a private company controlled by Lt. Gen. Reuben Riak, who remains a senior military officer.
Furthermore, the apparent ultimate beneficiary of these transactions, Lt. Gen. Reuben Riak, is not only a senior military official but also a former employee of the SPLA Engineering Corps, the entity that oversees the approval process.
The case of Lt. Gen. Reuben Riak also provides an illustration of the untapped leverage the international community possesses vis-à-vis South Sudan. For top officials in South Sudan, the accumulation of wealth is a double-edged sword; their assets are their liabilities.
It is precisely because of this desire to move money usually dollars through banks and across borders that the international community, and especially the United States, is in a position to create the much needed and long-missing leverage in South Sudan.
The Sentry had called for the international community to take proactive steps to:
1) impose—and enforce—smarter sanctions on a wide array of high-impact targets and their networks and ensure these sanctions are robustly enforced;
2) curb the laundering of the proceeds of corruption in South Sudan (while cracking down on any banks that fail to stop such transactions) through anti- money laundering instruments; and
3) encourage South Sudan's neighbors to cooperate in combating the laundering of assets looted from South Sudan and imposing asset freezes on those responsible for human rights violations and financial misconduct.
Moreover, as a result of these funds moving through the United States through correspondent banks processing the transactions briefly (as do virtually all U.S. dollar-denominated transactions), the United States government has jurisdiction over the transactions.
In order to make all banks aware of these concerns, the U.S. Treasury Department's Financial Crimes Enforcement Network (FinCEN) should issue an advisory that identifies particular, very specific red flags for transactions that are at high risk for money laundering associated with kleptocracy in South Sudan and which merit further investigation by U.S. financial institutions.
These red flags may include real estate transactions conducted by senior officials and their families. FinCEN has already acted against certain types of real estate transactions in the U.S. context, finding some element of suspicious transactions in nearly 30 percent of cases.
FinCEN should extend those measures to other parts of the world where similar patterns occur. Such a FinCEN advisory should also include language designed to mitigate against de- risking, including through identifying specific types of red flags and encouraging banks to share more information with each other about the nature of the transactions being conducted.
In situations where money laundering is a major concern and where the consequences of laundering are particularly high, governments could help bridge gaps in knowledge about the families and networks of PEPs.
For example, in the case of South Sudan, the United States and other governments seeking to influence the warring parties could develop a list of top military officials (from the government and armed opposition) who have been named in U.N. and African Union reports as having been involved in planning or executing military operations and who are also connected to apparent money laundering activities.
Given that there are indications that senior officials may be conducting business using their children's names, any such list should also include the names of their known immediate family members. This list of those connected to both conflict and money laundering could be made public or provided directly to banks via FinCEN's authorities under Section 314(a) of the Patriot Act. Banks should then file suspicious activity reports with FinCEN.
Depending on the results of these reports, as well as the U.S. government's own investigation into these issues, FinCEN should then consider using its authority under Section 311 of the Patriot Act to declare certain types of transactions with these PEPs to be a "primary laundering concern" and impose additional investigative and recordkeeping requirements on financial institutions processing transactions involving these individuals, rather than specifically require them to terminate banking relationships.
The ultimate goal of this action would be to prevent the most violent of South Sudan's kleptocrats from being able to transact business in U.S. dollars and also to protect the integrity of the U.S. financial system from this misconduct.
More simply put, being involved in the planning and executing of a military offensive that involves gross human rights violations especially those that have contributed to the famine should disqualify anyone from being able to access the U.S. financial system.
This was the introductory part to the bigger money laundering scheme not only by KCB but other banks and real estate agencies. In our subsequent chapters we explore how wide KCB has played part knowingly or unknowingly in Sudan war that has disrupted the country's peace completely. What the bank prioritizes; profit or human rights.
President' Kenyatta visit to White House also had the South Sudan's peace agenda with Donald Trump. FBI Directors have also been in the country and raised serious concerns on money laundering, cyber crimes which have direct linkages with terrorism and destroying lives due to corruption. Being the biggest bank in the region, KCB has a lot to do beyond making profits.
---
Kenya Insights allows guest blogging, if you want to be published on Kenya's most authoritative and accurate blog, have an expose, news TIPS, story angles, human interest stories, drop us an email on

[email protected]

or via Telegram
---